We love our iPhones, don't we? From clicking selfies to flashing our iPhones and making our friends jealous, it's probably our most beloved possessions. But they are not all flashy and flawless all the time; issues do exist, which are quite annoying. One of them is iPhones not backing up to iCloud.
So disturbing, I KNOW! With all the shiploads of selfies, memes, GIFs, our favorite playlists, and whatnot, we need to back everything up just in case we lose them.
Fortunately, iCloud is there to do just that, but for issues like improper Wi-Fi connectivity, account verification issues, or lack of storage space, it often fails to back up. Thus, you resort to backing everything up on an external hard drive. So, if you're wondering how to perform an iPhone backup to external hard drive, look no more!
If you want to know the tips about itunes backup to external hard drive, click here Backup iTunes to an External Hard Drive
Part 1: How to Backup & Restore iPhone to External Hard Drive
Those of you wondering how to backup iPhone to an external hard drive, just follow these 3 steps accordingly, and it will be done.
1. Backup iPhone to an External Hard Drive
Step 1 Prepare your Hard Drive
First, you will be need an external hard drive, a USB 3 one preferably, since they can transfer data much faster. USB 2 or Thunderbolt ones will work as well, don't worry.
Once you have set up your hard drive on your PC, create a folder in it where you will keep your iTunes backup, and name it, for example: "iTunes Backup".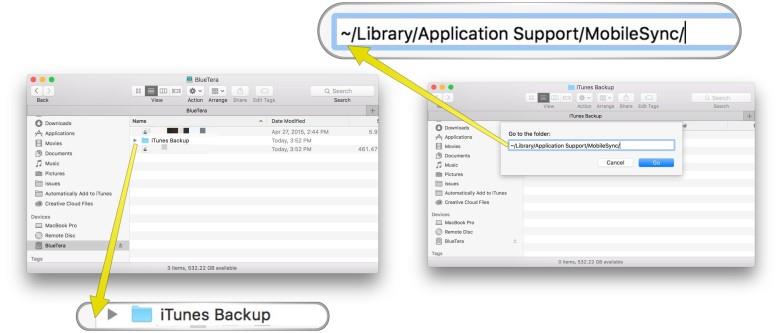 Exit iTunes, and open Finder. There, press Command + Shift + G to open the "Go to Folder" option. Type this - ~/Library/Application Support/MobileSync/
Highlight the folder with a click and press Command + C to copy it. Now, open the folder on the external drive that you just created and press Command + V to paste it there.
Wait for the copy to be over. Once your Mac has entirely copied the Backup folder, rename the original one (find it in /MobileSync/ folder) to a different name.
Step 2 Backing up iTunes and Terminal
Firstly, launch the Terminal app from the Utilities folder and type in the following command - ln -s /Volumes/ExternalHD/iTunesBackup/Backup/ ~/Library/Application\ Support/MobileSync/Backup. Make sure to use your own folder names.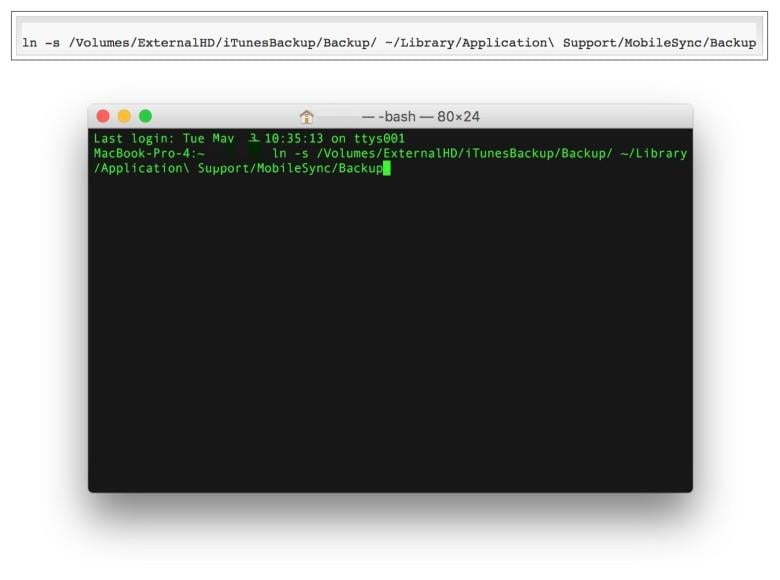 This will help make a symbolic link between where the OS X will look for a Backup folder and the actual location (on your external hard drive). This, in turn, fools your Mac into saving any iTunes Backups in the future to the external hard drive. Smart!
Step 3 Quit Terminal and Launch iTunes to Backup
A new window will come up, and you will be able to see the content that is contained in the backup file.
Since you want all content moved, leave the selection as it is, then click on the "Restore" button, and all the data will be sent to the new device. This is how you transfer all data from Android to Android using dr.fone - Phone Manager (iOS).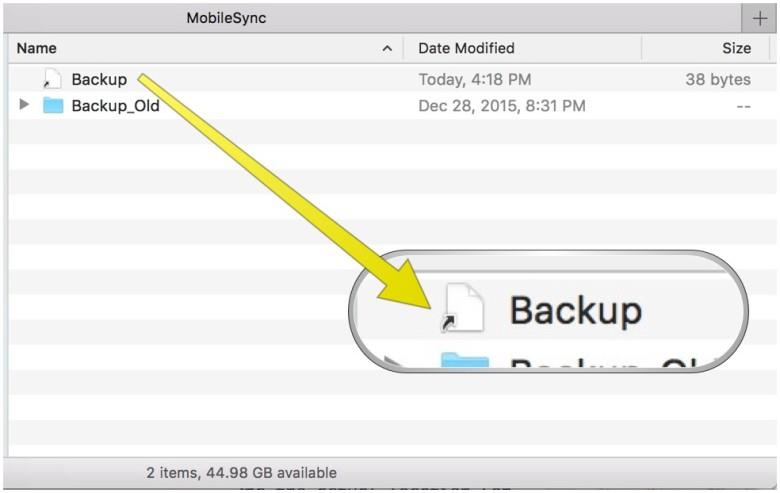 Now, launch iTunes and connect your iPhone, and backup. Your iPhone will now back up the external hard drive instead of the internal Mac drive.
Tada! So, in these few steps, your question on how to backup iPhone to external hard drive is finally answered!
2. Restore iPhone from an External Hard Drive
After the backup iPhone to external hard drive is done, you may want to restore the data (obviously). Let's take a look at how to do that.
Step 1: Exit iTunes on your PC where you plan to restore the iTunes library backup.
Step 2: Next, connect the external hard drive and open it on your computer. Go to Finder on Mac or My Computer on Windows to find it.
Step 3: Find the iTunes folder and drag it from the hard drive to its PC location.
Step 4: Hold the Option key and launch iTunes.
Step 5: A window will pop up, which will ask you to either Quit, Create Library or Choose Library. Select "Choose Library".
Step 6: Locate the iTunes folder that you just restored, click "Choose" and select the iTunes Library.itl file, and launch iTunes.
Thus, after backing up iPhone directly to an external hard drive, you can easily restore data by following these steps!
Part 2: How to Backup & Restore iPhone to Computer
After you've done the 'backup iPhone to external hard drive' part, if you still can't restore data, go for dr.fone - Phone Backup (iOS), the best alternative solution. Compatible with all versions of iOS, including iOS 11, dr.fone will easily help you backup all your data and also restore them! Let's take a look at some of its features.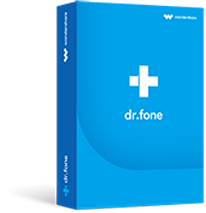 Key Features of dr.fone - Phone Backup:
You can read, preview, select, and restore the data you have backed up with dr.fone. All the data is under your control!
Backup and restore your iPhone with just one click! Whenever you need the data, they are easily available for restoring from dr.fone!
Supported file types that you can restore include contacts, photos, messages, media files, WhatsApp chats, call history, and lots more!
Supported iOS devices including iPhone, iPad and iPod Touch. (iPhone 8 and iPhone X supported)

2,965,271 people have downloaded it
For understanding the method of how to backup and restore iPhone to external hard drive, you need to follow the guide provided below.
Step 1 Launch The Software
Download and install dr.fone on your Mac computer and then launch the application. The start screen has listed all features in this toolbox, tap "Phone Backup" menu from the main interface.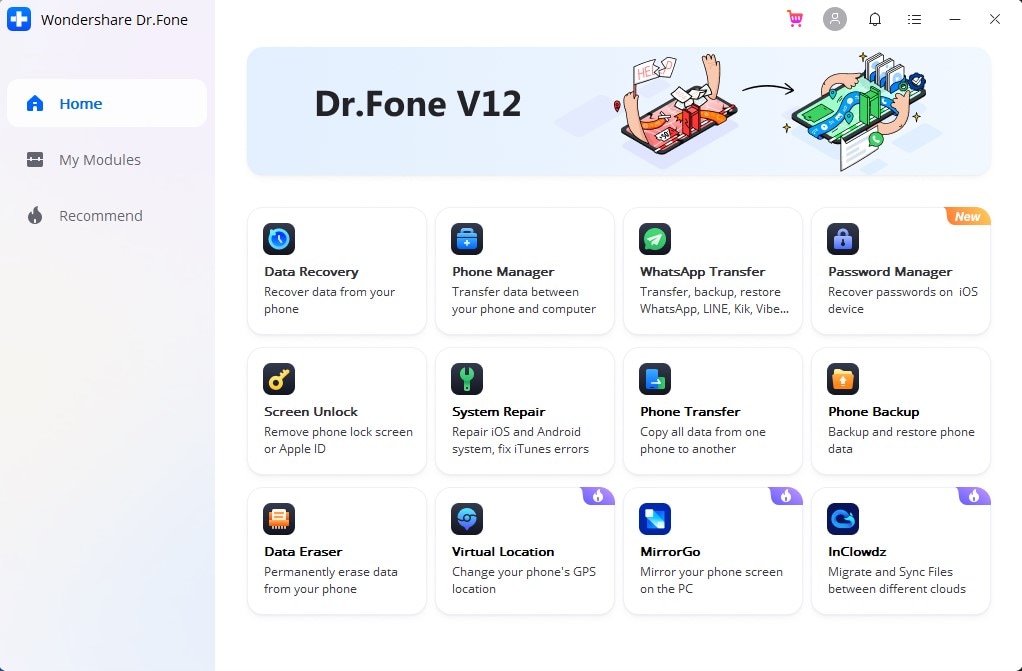 Step 2 Tap Backup
Connect the iPhone and conputer, there are two buttons, click 'Backup' to start scanning your iPhone.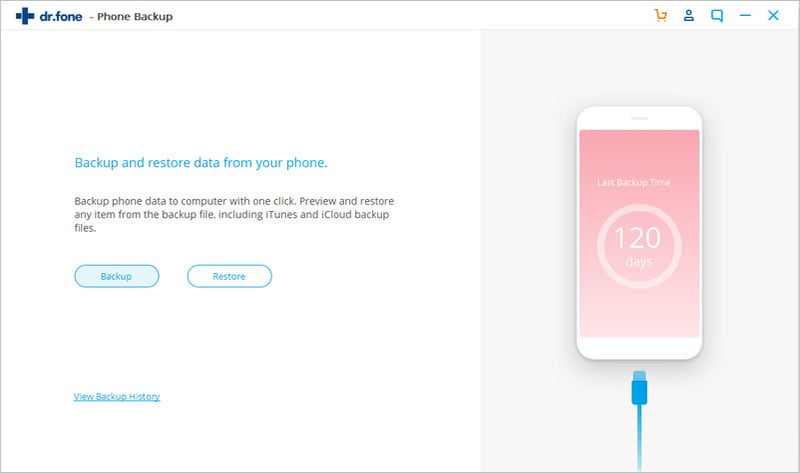 Step 3 Select the File
Select the types of data that you want to backup, you can also click 'Select all' to backup completely.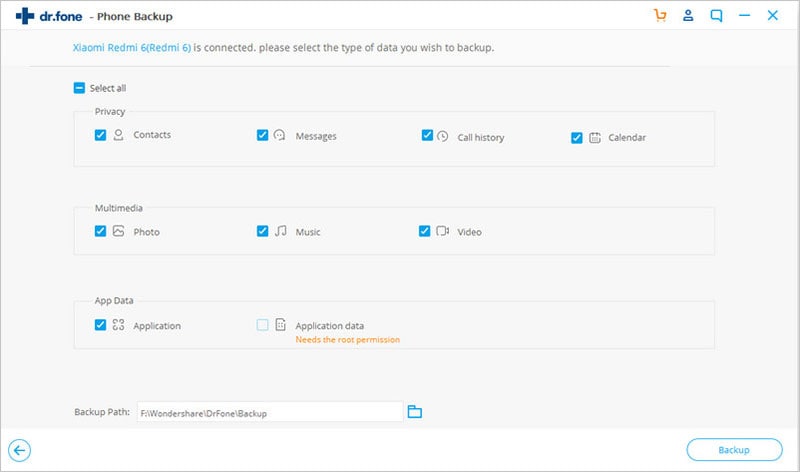 Step 4 Preview the Backed up Files
Wait for the backing up process ends. The files that you have selected will be stored on your computer. You can also preview them on your computer.
Conclusion
This article has focused on backing up and restoring data from the iPhone to a hard drive. If you find this article is helpful, please share this article with you friends or follow us on Facebook, Twitter to get more helpful tips.