Dr.Fone - Phone Backup (iOS)
Backup and restore iPhone data without data loss
Apple's latest and most talked-about news is the official release of iOS 16. Although developer beta versions have been available for some time now, the public beta version of iOS 16 is also released for all non-developer iPhone users to check and enjoy the new features. With all the rumors surrounding the new features and new iPhone devices, the hype for iOS 16 is real.
If you are looking for the latest updates on iOS 16, you have landed on the right page. In the following article, find everything there is to know about it, including expected features, iOS 16 supported devices, how to download beta versions, and more.
Part 1. What's New in iOS 16?
Apple's iOS 16 beta features a range of new updates, features, and perks in the supported devices. From personalization features to deeper intelligence and much easier communication, there is a lot to look forward to.
For starters, you can now switch your phone's lock screen throughout the day, edit the font, position, and color of elements, and customize the date and time. In the iCloud shared photo library, users can collaborate and set up smart rules to contribute certain photos. In iOS 16 iPhone, you can also edit or un-send a message 15 minutes after sending it.
You can share a set of grouped tabs with friends on Safari or pin specific tabs in groups. Siri has also been upgraded to let you insert emojis in messages, hang up calls, run shortcuts, and more. Significant changes have been made in the Home app with a new design, categories, whole-house view, and multiple camera views. Face ID now also works in landscape mode in iOS 16.
Part 2. How to Know if your iPhone Supports iOS 16?
Apple's iOS 16 beta features a range of new updates, features, and perks in the supported devices. From personalization features to deeper intelligence and much easier communication, there is a lot to look forward to.
Are you wondering about the iOS 16 supported devices and whether your iPhone falls on the list? Apple has officially released the list of devices that will be compatible with the new version. If you have an iPhone 8 or later, you can download iOS 16 on your device. All iPhone models older than iPhone 8 will not be getting the update. Here is the complete list of devices that support the iOS 16 download:
Part 3. Before you Start, Backup your iPhone
If you are planning on getting the iOS 16 beta download, the first thing you need to do is create an archived backup of your phone. In case something goes wrong, or if you decide to downgrade to a previous iOS, an archived backup can save you the trouble of losing your data.
1. Backing Up to a Mac
The first thing you need for an archived backup is to ensure you have ample storage on your iCloud. Then, follow the steps given below:
Step 1.

Attach your iPhone to your Mac computer via a lightning USB cable.

On your Mac, launch the "Finder" window. If you are using a PC or macOS Mojave and later versions, open iTunes.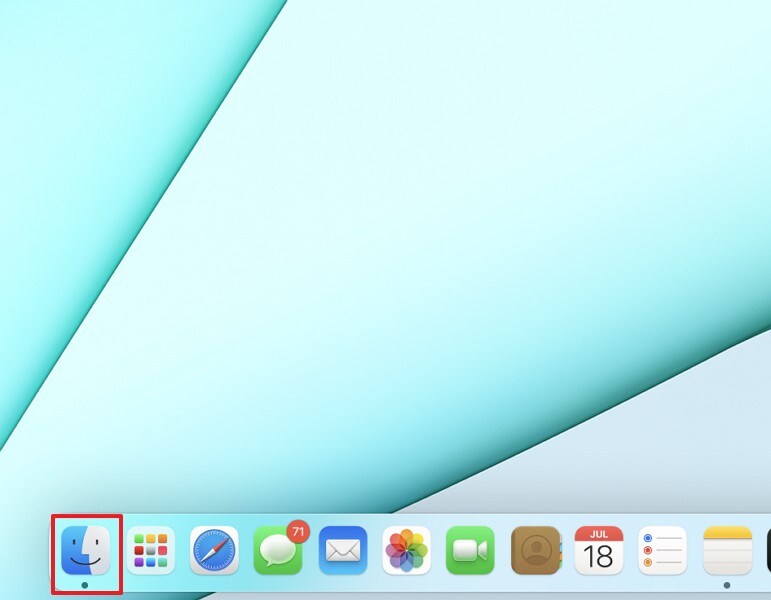 Step 2.

From the sidebar in the Finder window, look for the "Location" section and tap on your iPhone.

Following this, check the box next to "Back up all of the data on your iPhone to this Mac".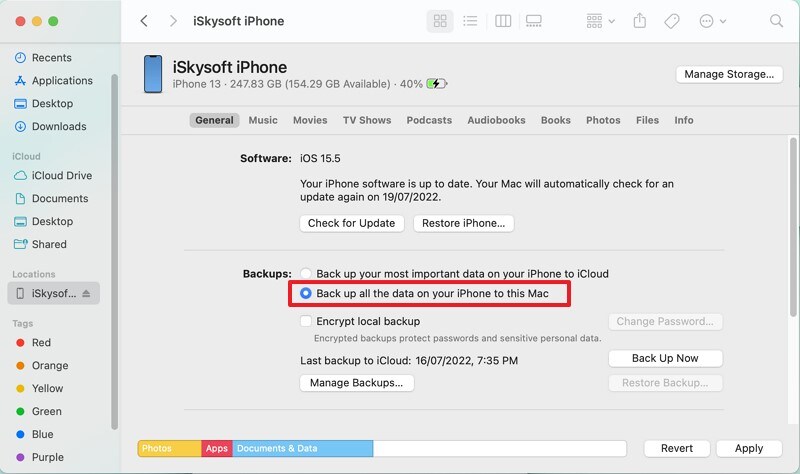 Step 3.

Also check the box next to the option "Encrypt Local Backup".

Now, type in a password for encrypting your iPhone backup. Next, click on "Set Password" and hit "Apply" Finally, you can initiate the backup process by tapping on the "Back Up Now" button.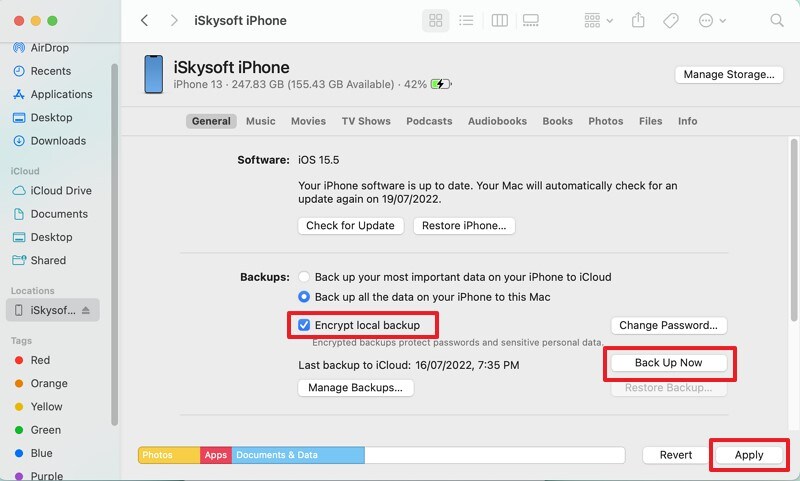 2. Making an Archived Backup
After your iPhone has been backed up to your MacBook, you can now turn it into an archived backup. Here are the steps for that:
Step 1.

Open the Finder/iTunes window on your computer where you backed up your iPhone and click on "Manage Backups".

From the list, choose the backup you wish to archive (the one you just created).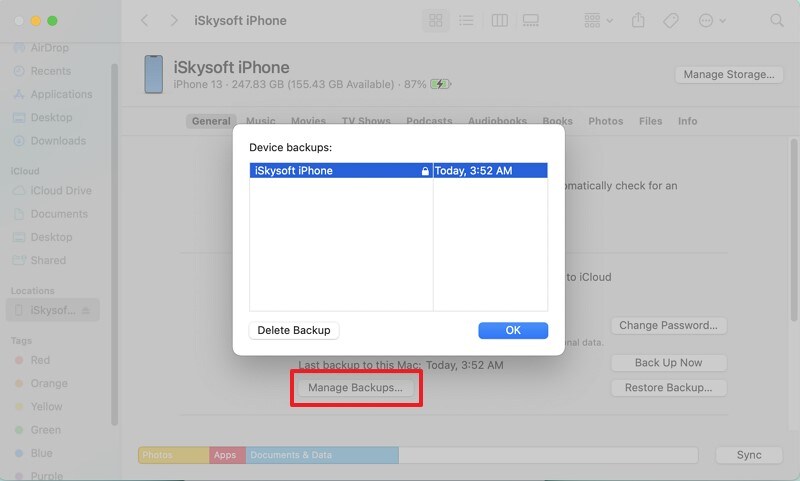 Step 2.

Use the "Control + Click" combination on the backup.

From the dropdown menu that appears, click on "Archive" and hit "OK."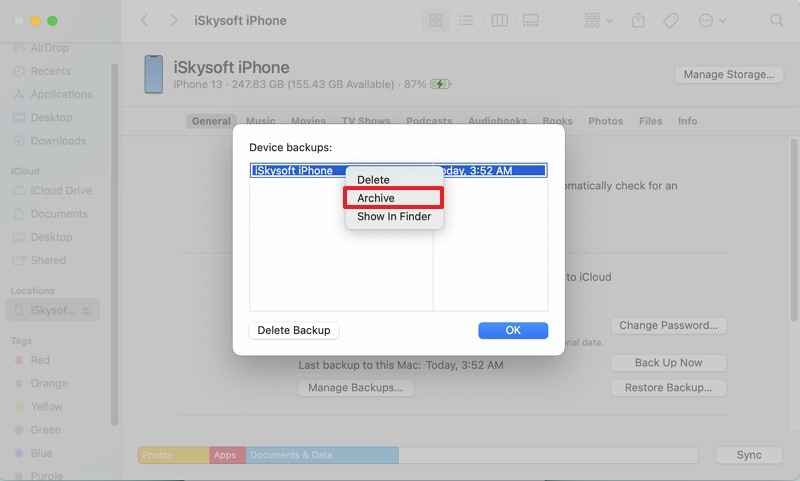 3. Backing up with Dr.Fone
Backing up iPhone data with Dr.Fone - Phone Backup (iOS) is the simplest way for iPhone data backup, Dr.Fone is an efficient tool that ensures data security and zero loss. The user-friendly interface, quick processing, and advanced features helps you back up data in the easiest way. The following are its main features: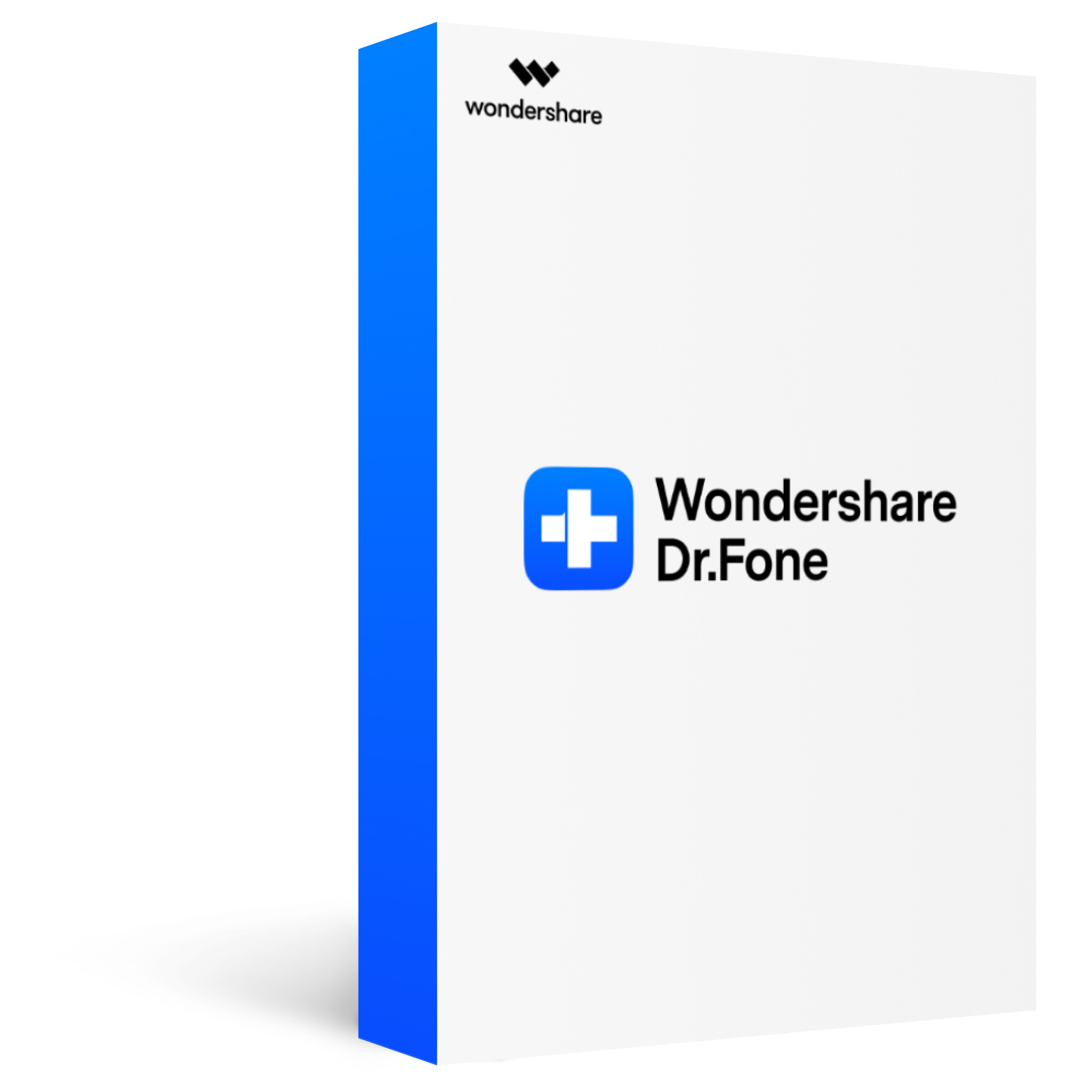 Dr.Fone - Phone Backup (ios)
Backup and restore iPhone data with 3 simple steps
2,985,172 people have downloaded it
Backup/restore iPhone/iPad/iPod touch data to PC/MAC automatically and wirelessly, no data loss.
Support to backup/restore photos, music, videos, contacts, calendar, contacts, messages, etc
Restore iTunes/iCloud backup to Android in 1-click.
Restore iCloud/iTunes backups to iPhone/iPad selectively.
No data loss on devices during transfer, backup and restore.
Step 1.

Install and launch Dr.Fone on your PC/Mac, choose "Phone Backup" and connect your device.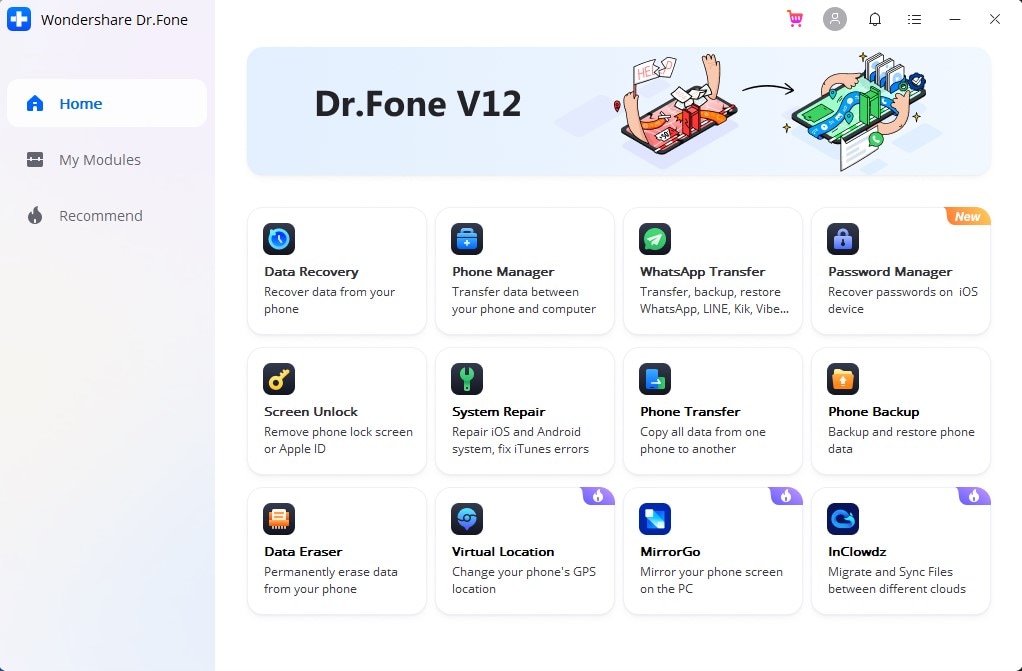 Step 2.

Choose "Backup" and select types of data to backup.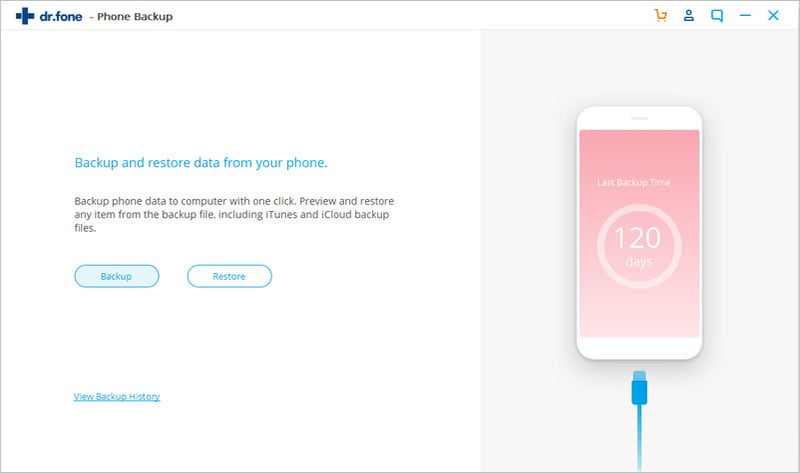 Dr.Fone will list all data types on the below screen, choose the data types that you want to backup, and click the "Backup" button.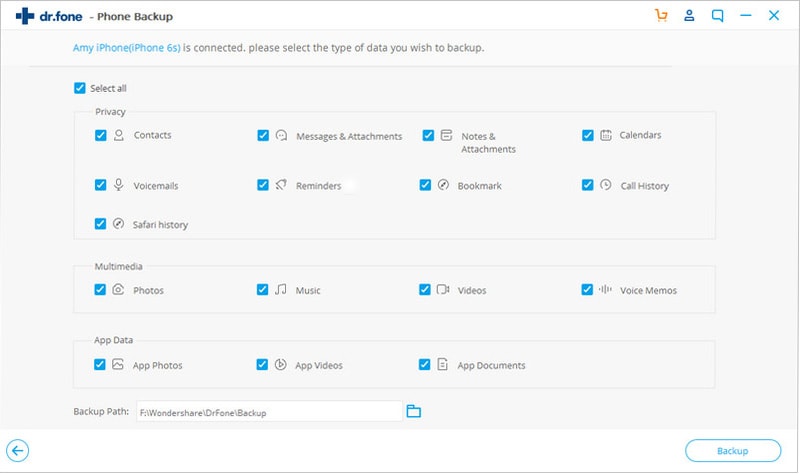 Step 3.

Start the backup process.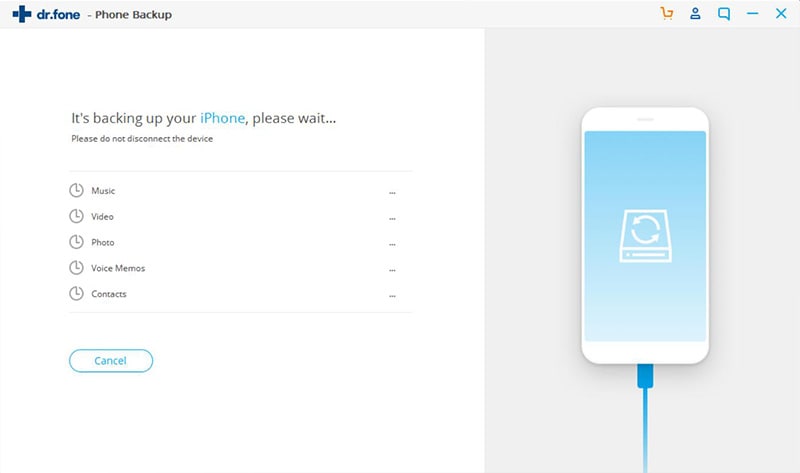 After the data backup finishes, you can click on the "View Backup History" to check and view what kinds of data has been backed up successfully.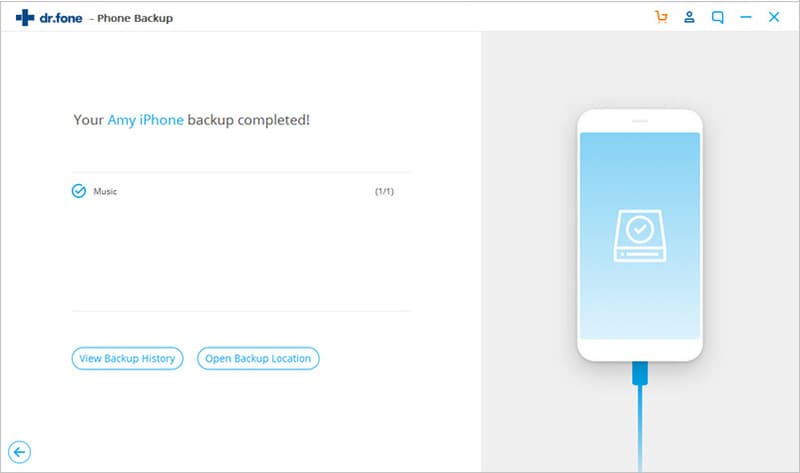 Part 4. How to Download and Install iOS 16 Public Beta?
If your device is compatible with iOS 16, here is how you can get an iOS 16 beta profile download easily:
Step 1.

Launch the Safari browser on your iPhone and go to the Beta Software Program page.

After that, click on the "Sign Up" button and use your Apple ID, following the on-screen instructions to register your device.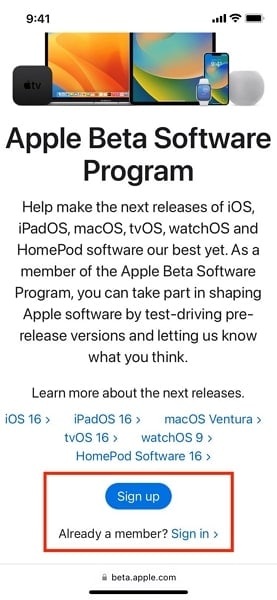 Step 2.

Now scroll down to find the "Get Started" section and click on "Enroll your iOS device".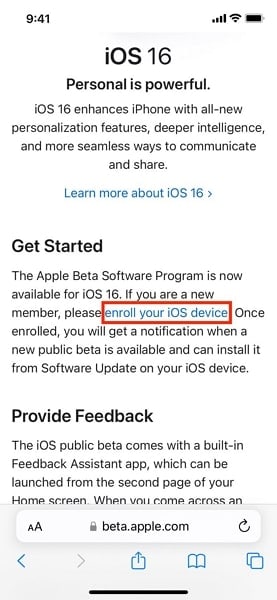 Step 3.

Once you are on the "Enroll Your Devices" page, click the "Download Profile" button.

Confirm your installation settings from the prompt window.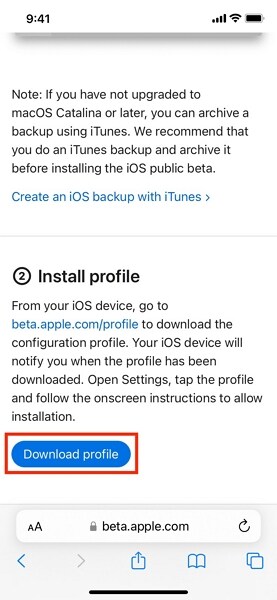 Step 4.

Once the profile has been downloaded, head over to the "Settings" on your iPhone and click on "Profile downloaded".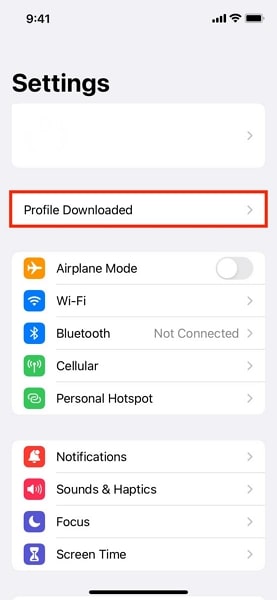 Step 5.

Click on the "Install" button at the upper-right corner of the page and confirm your password.

After reading the consent page, tap on "Install" again and reboot your iPhone.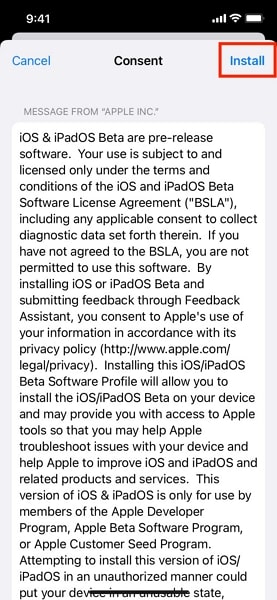 Step 6.

After your device is powered up again, open "Settings" and scroll down to "General".

Select "Software Update" from the list, where you will be able to see the iOS 16 public beta. Then, simply tap on "Download and Install," enter your iPhone password, and confirm.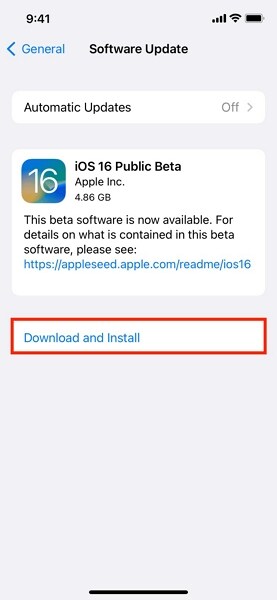 Step 7.

It will take some time to download the iOS 16 Public Beta.

Following this, you will have to click on the "Install Now" button. After a restart, you can run the iOS 16 beta version on your iPhone.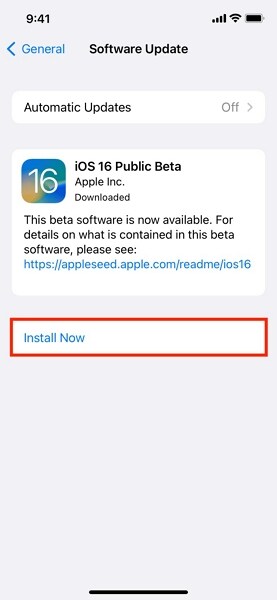 Part 5. How to Download and Install iOS 16 Developer Beta?
If you are a developer and looking for the iOS 16 download for the developer beta version, follow the steps given below:
Step 1.

Go to Apple's Developer Program enrollment website (developer.apple.com) on your iPhone and log in with your developer account.

Go to the "Account" section from the menu to sign in using your Apple ID.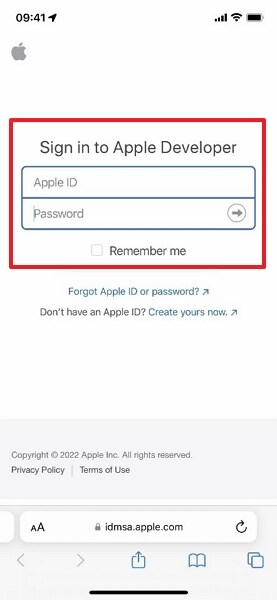 Step 2.

Go to "Downloads" from the menu and scroll down to the "iOS 16 Beta" option.

Tap the "Install Profile" button, and hit "Allow" on the confirmation pop-up.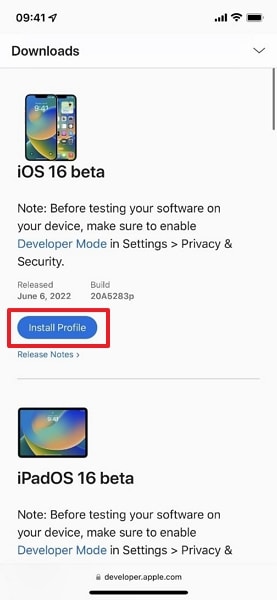 Step 3.

Once your profile is downloaded, head over to "Settings" on your device and click on "Profile Downloaded."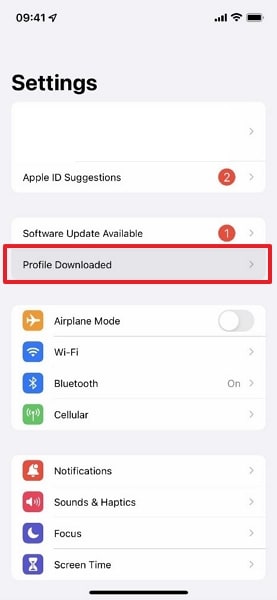 Step 4.

Hit the "Install" button on the upper-right corner of the screen and confirm your password.

On the consent window, hit "Install" again.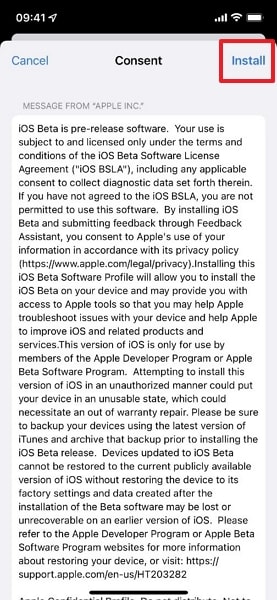 Step 5.

Now restart your device and go to "Settings".

In the "General" section, click on "Software Update." Tap the "Download and Install" button, then hit "Install Now." Your device will automatically reboot to start installing iOS 16, and you will have access to the developer beta version once the device turns on again.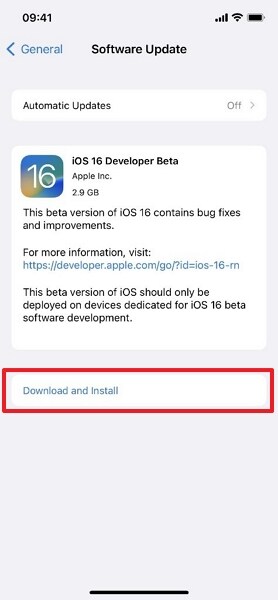 Part 6. FAQs about iOS 16/iOS 16 Beta
1. What's a beta?
Whenever a new software is ready for release, its beta version is first introduced to consumers. Beta versions usually work as a pre-release trial run so users and developers can get a hand on the product and test it for errors and functionality.
2. What are the problems with the new iPhone update?
Since a beta version is not equivalent to the complete version of the update, users can run into many potential problems. One of the major risks can be losing all your device's data, trouble running specific apps, performance issues, and security threats.
Conclusion
That concludes your comprehensive journey through the guide about iOS 16. You now know what new features the latest version offers for your iPhone and which iPhones will get iOS 16. You can also download the public or developer beta versions and try them for yourself. If, however, your iPhone encounters an issue during an update or boot, you can try Dr.fone – System Repair for iOS 16 iPhone. This tool can solve all your phone troubles in no time.
Dr.Fone is not only efficient but an effective software designed to create your phone back within a few minutes without compromising the quality or security of your valuable stuff. Download it and be a part of the huge community of its avid users. Good Luck!