I want to export iPhone Calendar to Google Calendar, how to achieve that?
Calendars have proven to be an effective way to manage our personal activities. Imagine a situation where you have office agenda on your iPhone calendar and personal agenda on Google calendar. You will have to manage these separately and it is sickening. Therefore, a perfect thing to do is to export iPhone calendar to Google calendar and make your work easier. This article is well written and provides you a clear way to export your iPhone calendar to Google Calendar within a few clicks.
Part 1. Step-by-step guide to Export iPhone Calendar to Google Calendar
Step 1. Sync iPhone calendar to iCloud. Go to Settings > iCloud > Calendar option.
Step 2. On your browser, click on https://www.icloud.com and sign in to your iCloud Account.
Step 3. Now click on "Calendar" and select "Calendar Sharing".
Step 4. You will then see "Public Calendar" icon, click on it and copy the Calendar link.
Step 5. Open a new tab on your browser and paste the link. Next change the webcal:// to http:// and download the file. The file will be in .ics format.
Step 6. Now log in to your Google account. You can click on this link http://www.google.com/calendar to go to Google calendar.
Step 7. On the left panel click on "Other Calendars" and choose "Import Calendar". Select the .ics file downloaded.
Step 8. Import the file and click Ok. Your iPhone calendar will appear on Google account.
Part 2. Recommend the Best Tool to Export iPhone Calendar to Mac/PC
In this section, we will now look at how to export iPhone Calendar to Mac or PC. Here we require a third party iPhone calendar exporter. The best software to use is dr.fone – iOS Data Backup & Restore. This software allows you to export files like Calendar, Contacts, and Messages on your iPhone. You will be able to view the files before exporting them to your Mac or PC. To add on this software is snot only compatible with iPads but also iPods. To know the capabilities of this tool, let us highlight its chief features.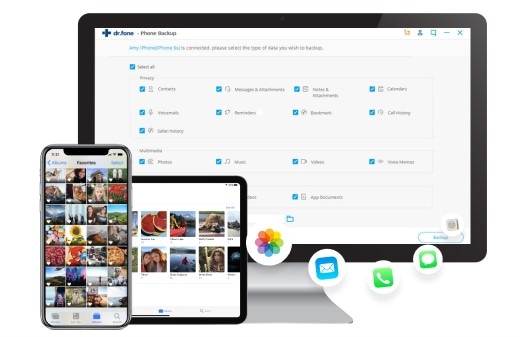 Key Features of dr.fone – iOS Data Backup & Restore
It can backup and restore data on every iOS devices, including iPhone, iPad, iPod touch. (iPhone 7/7 Plus supported)
With it you can backup data including calendar, photos, messages, videos, music, contacts, etc.
You are allowed to selectively restore data you want to bring back to your devices.
The data can be previewed before backup or restore.
How to Export iPhone Calendar to Mac/PC using dr.fone - iOS Toolkit
Step 1: Download and open dr.fone - iOS Toolkit on your Windows PC or Mac. Connect your iPhone to the computer with a USB cable. Then click on the "Data Backup & Restore" option.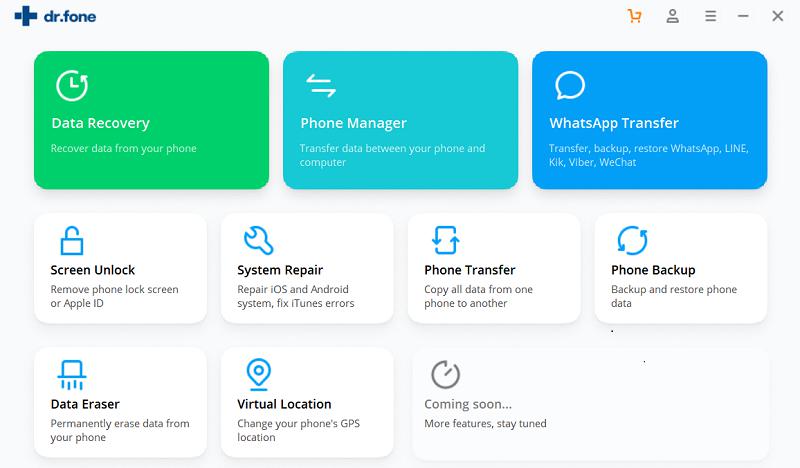 Step 2: From the next window, select the Calendar option. Also, there are other file types that you can choose to backup if needed. Then hit the "Backup" button.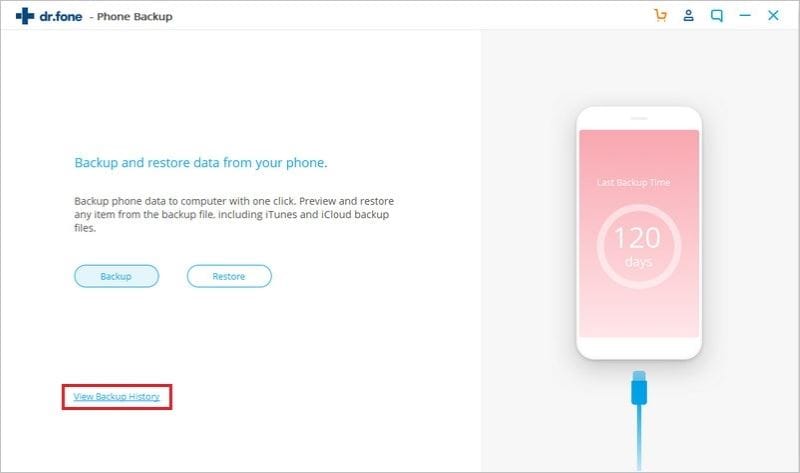 Step 3: After the while you can see the results come out. Preview the data you want before exporting. You can use the Search feature on the right-top to easily find your wanted data. Click your calendar then click on the "Export to Mac" button to export your calendar from iPhone to computer.