"iTunes could not backup the iPhone because the iPhone disconnected"
There are many challenges that are associated with iTunes and one of these is the iTunes could not back up the iPhone because the iPhone disconnected. This may be due to a bad connection or a similar problem. There are several ways in which you can rectify this problem. We shall look at how this problem can be rectified.
Part 1: 5 Possible Solutions You can Try for "iTunes could not backup the iPhone because the iPhone disconnected"
1. Restart your device
This is one of the simplest ways of fixing any issue with a mobile device. You should make sure that there is no USB cable connected to your computer then you switch on the iPhone. Once the device has restarted, connect to your computer and then try to create the backup once more. If iTunes won't backup iPhone, then try this one first.
2. Reset your iPhone
Before you reset your device, first create a backup on iCloud. This may not be necessary but it does help in some way. After that, go to the Settings App of our iPhone and then click on "iPhone" followed by "General". At the bottom your will find "Reset" and then "Reset Network Settings" Do not worry since resetting the network will not affect the information on your device. It will just erase connection details such as DNS, Wi-Fi, etc. Now reconnect to iTunes and create a backup and there will be no more iTunes cannot backup iPhone problems.
3. Change your USB cable
If you have been using a non-Apple cable, or hub connector, then you should change from USB 2 to USB 3. This is only advisable for people who are not using an original cable, or have another device used to connect the iPhone to the computer. Not using an original USB cable can lead to iTunes won't backup iPhone issues.
4. Delete your old iTunes Backup
You possibly have a very old backup and may have become corrupted. What you need to do is to rename the backup, or save it elsewhere on your computer. This will make iTunes to recognize the new backup.
If you are using a Mac, launch Finder. From the Go menu choose "Go to folder" and paste ~/Library/Application Support/MobileSync/Backup/ into the form. Include the full string including the tilde (~).
If you are using a Windows computer, go to C:\Users\USERNAME\AppData\Roaming\Apple Computer\MobileSync\Backup – where USERNAME is the name you use to log in.
Once you get there copy all the files and then move the backup into a separate folder. Now restart iTunes and then see if your backup will proceed. You may also delete some backup files if you have many of them, because they could be interfering with your iTunes connection.
5. Disable iTunes Wi-Fi Sync
If you have been using your Wi-Fi to sync with iTunes, you should try to disable it for a short while. To do this, keep your device connected and then go to iTunes. Go back to |Summary" and then uncheck the option to "Sync with this device over Wi-Fi. This may be the reason why you always say iTunes won't let me backup my iPhone.
As a last resort, you could also try to restore your backup from iTunes. Plug the iPhone into the computer, launch iTunes and then click on "Restore".
These are some of the ways in which you can restore fix the iTunes could not backup the iPhone issue.
Part 2: The Best Way to Backup and Restore iPhone
When iTunes will not backup iPhone, you can try dr.fone. This is a great tool that enables you to backup your device just like you would on iTunes. The intuitive tool, is very easy to use, and will create a backup within a short time. You will even be able to select which files should be added to the backup file.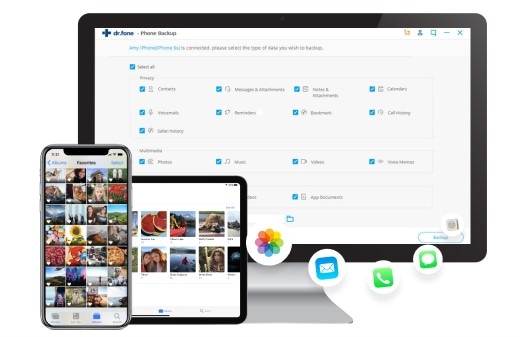 Create backup in a single click – If you want to create a full backup of your data, without any selection, you can easily do so with a single click of a button.
Full iOS compatibility – it does not matter which iOS version you are using. This tool works with all of them. This ends all iTunes will not backup iPhone problems since it works on all iOS devices.
Preview your files - dr.fone - iOS Data Backup & Restore allows you to see a preview of files before they are backed up.
Step-by-step guide to backup iPhone using dr.fone - iOS Data Backup & Restore.
Step 1. Download and install dr.fone
After downloading and installing dr.fone - iOS Data Backup & Restore, launch it and then go to the home screen, where you will click on the tab marked "Data Backup & Restore".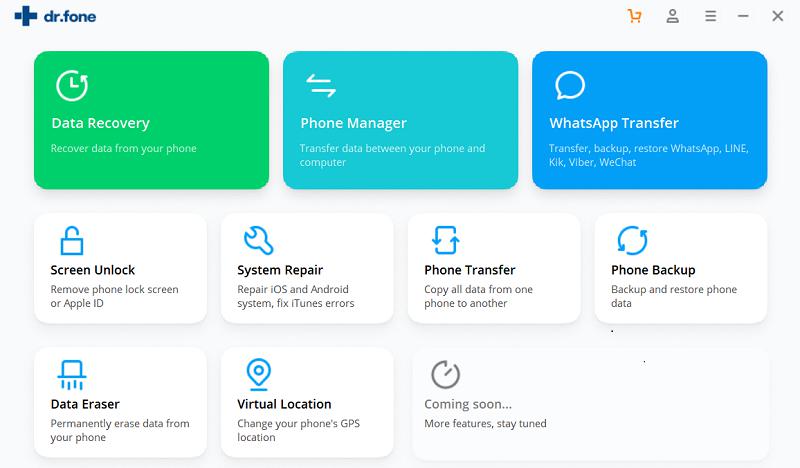 Step 2: Scan and preview your data
The tool will scan your iPhone for data, and then you will be able to preview it. Once you have decided on which files you want o backup, simply click on the button marked "Backup". In case you would like to see another older backup, you can simply click on "To view the previous file".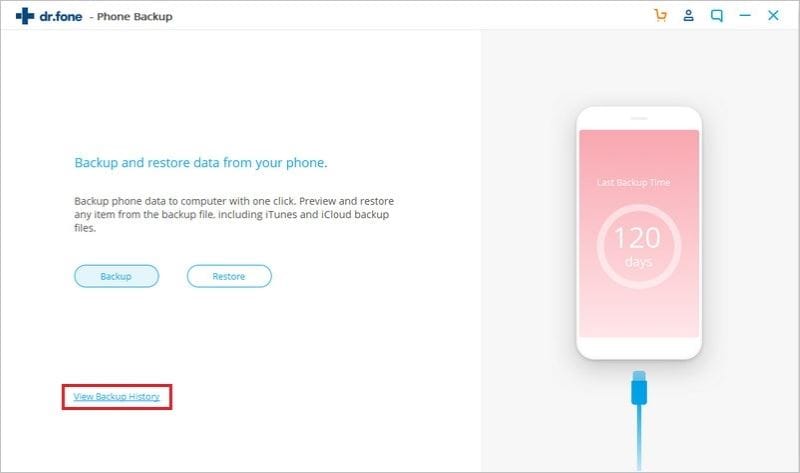 You may restore these files at any time in the future.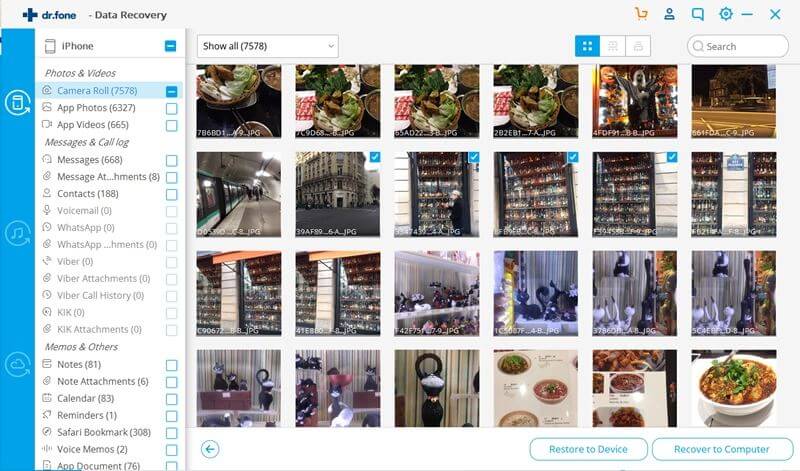 This is how to fix the iTunes could not backup the iPhone issue.