There are many reasons to save backups on iCloud, saving space and protecting data is one of them, but there may be confusion and problems when restoring backups. People often want to know how to restore iPhone from iCloud without resetting, because if the device is reset in the process, it will cause data loss. Furthermore, restoring your iPhone will reset to its factory settings, which means any customizations you have set during its life cycle will be deleted.
In this article, we will discuss how to restore iPhone from iCloud during the setup process and how to restore iCloud backup without resetting the device.
Part 1. Official Way to Restore from iCloud Backup with Reset.
There may be many reasons for iPhone restoration, for example, you are buying a new phone or saving information, you are experiencing hardware or software issues, or you just accidentally deleted some information. In all these cases, damage can be minimized by restoring the iPhone from the last backup of iCloud. iCloud has been around for many years, and it provides a convenient way to ensure that you always keep your personal information in the event of a disaster.
iCloud can easily back up all content on iOS devices. But restoring the iPhone from iCloud backup is not as easy as using iCloud. It depends on whether we want to restore the backup to a new device or restore some content on the phone in use. If you want to use the official method, you will not be able to restore the iPhone from iCloud backup without deleting the device.
How to restore iCloud backup on iPhone?
Now you can restore iCloud Drive files, contacts, and calendars via iCloud. However, you must visit the iCloud website to do this. There is no trash folder in other cloud storage services in iCloud Drive, which means, this is the only way to re-access the file after deleting it. The official method includes resetting the device completely, which means you will lose all data and settings on your iPhone. Furthermore, you should have to make sure that you have an iCloud backup file to restore. You can do this by following the given steps.
Step 1.

Open Settings>iCloud>Backup.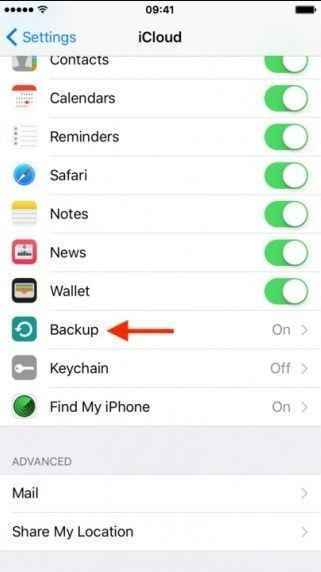 Step 2.

Turn on iCloud Backup, then click Back Up Now.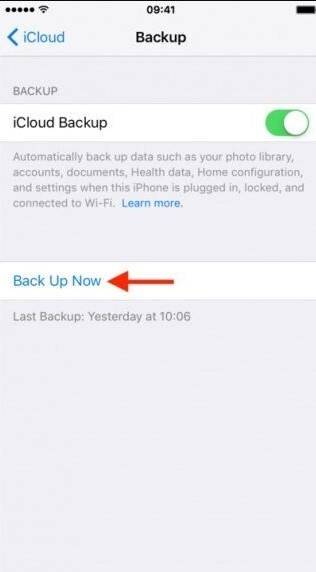 This is the authentic way to restore iCloud backup on iPhone.
How to restore a new iPhone from iCloud backup?
There are several options when setting up a new device. One option is to start from scratch and download all the apps again, but a safer and more economical option is to restore from a previous backup. When setting up a new iPhone, simply check the [Restore from iCloud Backup] option. Then after logging in to your iCloud account, you can select the backup to restore. And if it is an old device that has been used, due to Apple's settings, all content on the device needs to be erased first when restoring from iCloud.
We can do this in the following way.
Step 1.

Open your iPhone, go to Apps and Data and click Restore from iCloud Backup.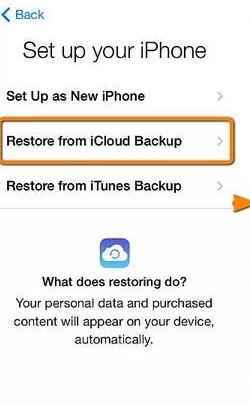 Step 2.

Sign in with your iCloud Apple ID as the following screen shows.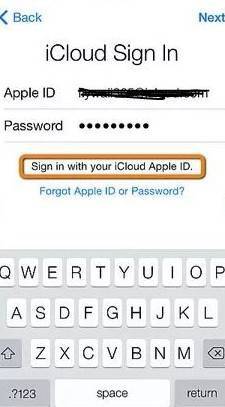 Step 3.

Then you can choose the backup from the list.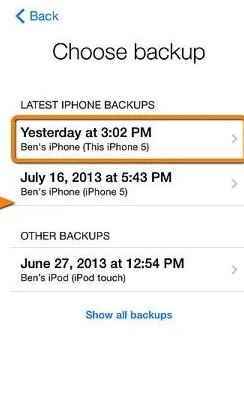 How to restore an iPhone in use from iCloud backup?
Remember that restoring from iCloud backup can only be done through the iOS Setup Assistant, which means it is only available during the iPhone setup process. Therefore, if you want to restore something from an iCloud backup, you need to wipe your iPhone to reset it. Follow the steps below to restore the iPhone from iCloud backup.
Step 1.

Click Settings>General>Reset>Delete all content and settings.
Step 2.

When you enter the Apps and Data screen, select Restore from iCloud Backup.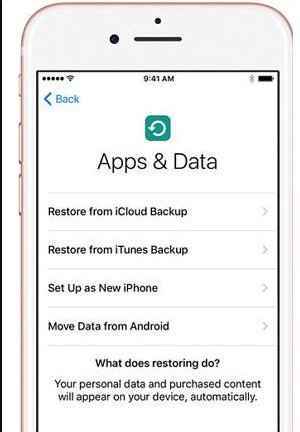 Step 3.

Continue to login with your Apple ID and password,  the new iPhone will begin to restore all data, including apps, music, contacts, etc.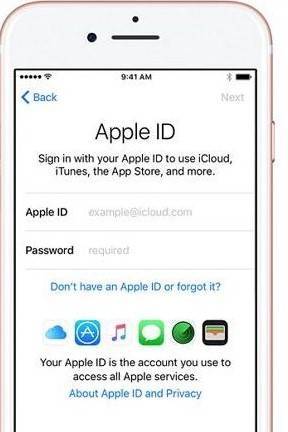 Disadvantages to Restore iPhone from iCloud Backup Directly
There is usually no problem restoring from an iCloud backup, but occasionally problems occur, and your backup may not be completely restored. The following are some of the most common problems, how to fix the iPhone will not recover the error.
You can receive the message that there was a problem loading iCloud backup. Try again, set to a new iPhone or restore from iTunes backup. If you see this message, it usually means that there is a problem with the iCloud server. To alleviate this problem, you should check the iCloud system status.
Go to the webpage on http://www.apple.com/support/systemstatus/, if the status is green, the server is operating normally, and the problem may be a connection problem with your device. Just wait a few hours and try again.
Photos and videos cannot be recovered sometime.
You can lose your photos and videos during backup from iCloud. This can happen if the camera roll is excluded from the backup section in some way. You can check if the camera roll is enabled for iCloud backup. This is also one of the biggest disadvantages to restore the iPhone from iCloud backup directly.
Time-consuming process.
You can restore your iPhone directly from iCloud without plugging it into iTunes! Unfortunately, you need to completely delete all iPhone data and settings (this is a time-consuming process) and then restore from a previous iCloud backup. Generally, we try to restore the iPhone from iCloud without passcode it takes time. We have to spend a lot of time adjusting the options on a phone. So we should try to find another authentic way to transfer and restore iPhone data.
Need to download all data again.
Another disadvantage to restore the iPhone from iCloud Backup Directly is you have to download all data again in a manual way. You have to download all your apps, games and videos, etc. It can be a time-consuming process.
Part 2. How to Restore iPhone from iCloud without Resetting?
There are different ways to restore an iPhone but what if you want to recover data from the iCloud account without resetting the device? This can happen if you lose part of your data (such as some messages) and you don't want to delete everything from your device, just to retrieve some of the lost messages.
With dr.fone-Phone Backup (iOS), you can easily restore the iPhone from iCloud without a passcode very easily, such as your messages. This software allows users to preview and recover some selected data from iCloud and iTunes backup files. The following are its main features: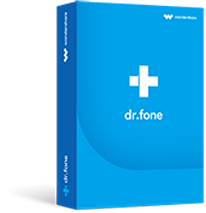 Backup your iPhone in One-Click before you upgrade to iOS 14
This platform provides a particular ease-of-use and accessibility to its user for backing up the iOS device across a computer.
Once backed up, you can preview and restore any item that has been backed up from the device.
Restore iTunes/iCloud backup flexibly to iPhone/iPad.
Browse the iCloud backup, select the files we need and restore them to iPhone/iPad. No need to reset iPhone/iPad first.
Support to restore more than 16 types of data, and there is no particular data loss observed during the restoration.
Fully compatible software that can run across the latest versions of Windows and macOS
It supports all iPhones running across iOS 14 or lower.

2,965,271 people have downloaded it
The following are step-by-step guides on how to use dr.fone-Phone Backup to recover iPhone data from iCloud without resetting.
Step 1.

Run dr. fone on your computer and click Phone Backup.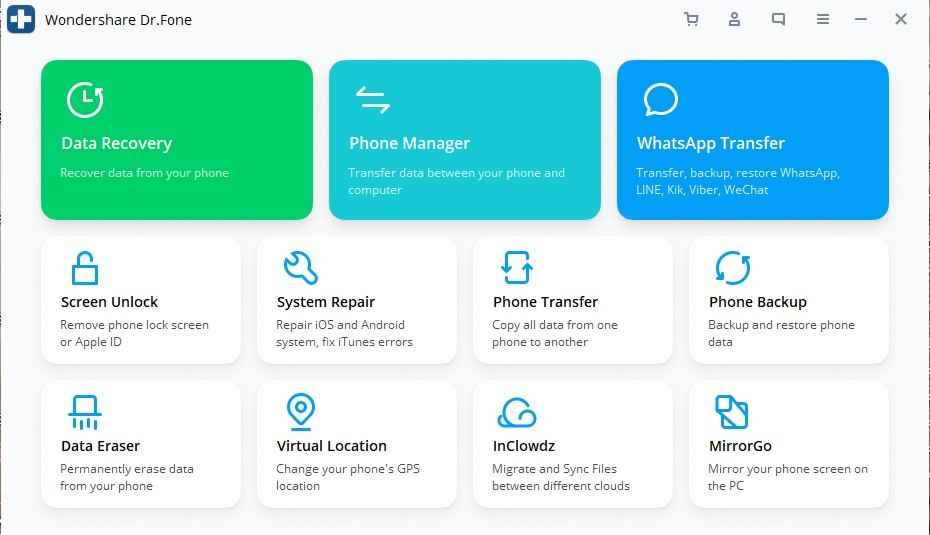 Step 2.

Then click Restore in the bellow screen.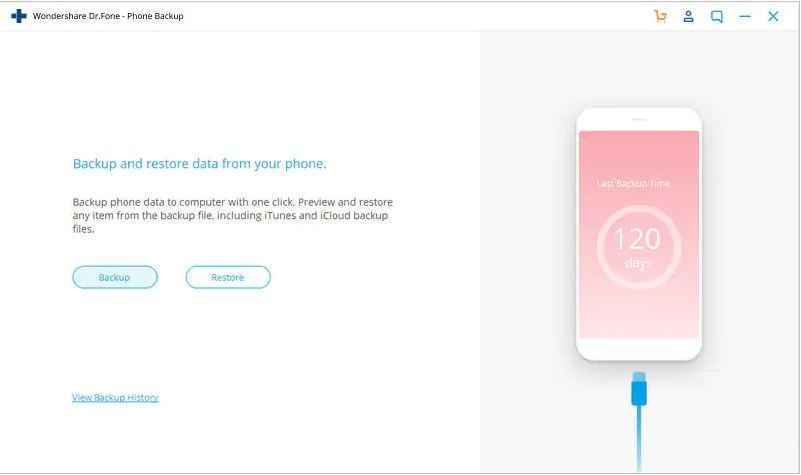 Step 3.

Then selecting Restore from iCloud Backup, you will need to log in to your iCloud account. After logging in, if you turn on two-factor authentication, you need to enter a verification code.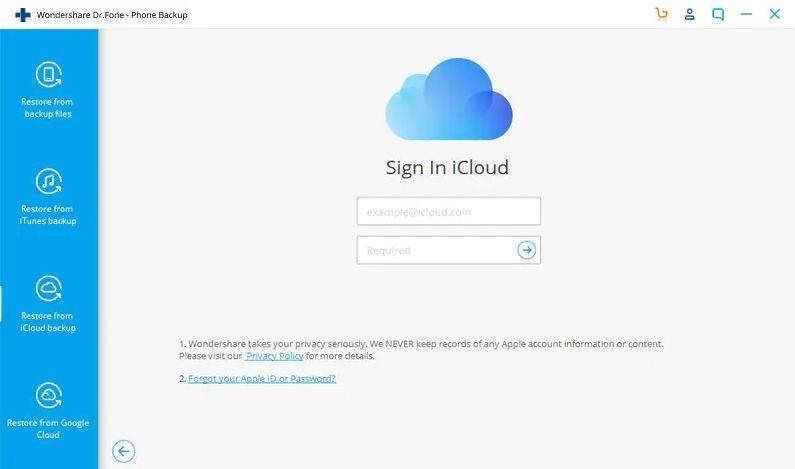 Step 4.

Now all iCloud backup files associated with this account can be displayed. Select the newest one or the one you want to restore, and then click "Download".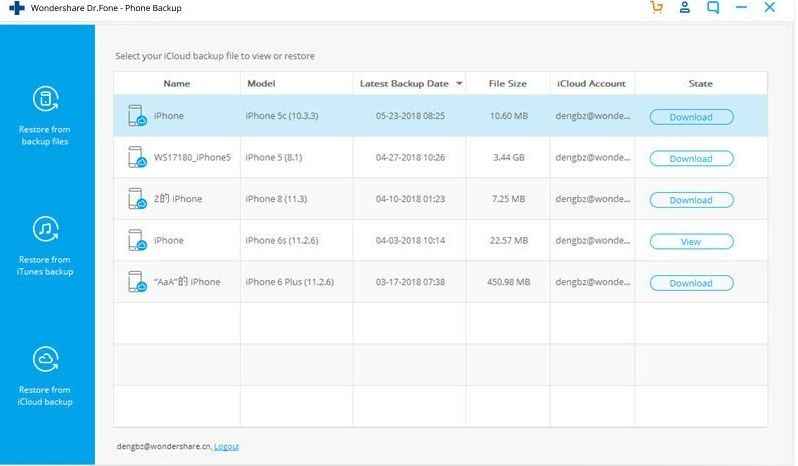 Step 4.

After the download is complete, you can see all the data items in the iCloud backup file in the next window.

Select the data you want to restore and click Restore to Device. If you connect your contacts, messages, photos or other types of data to the computer via a USB cable, you can directly restore them to your iOS device.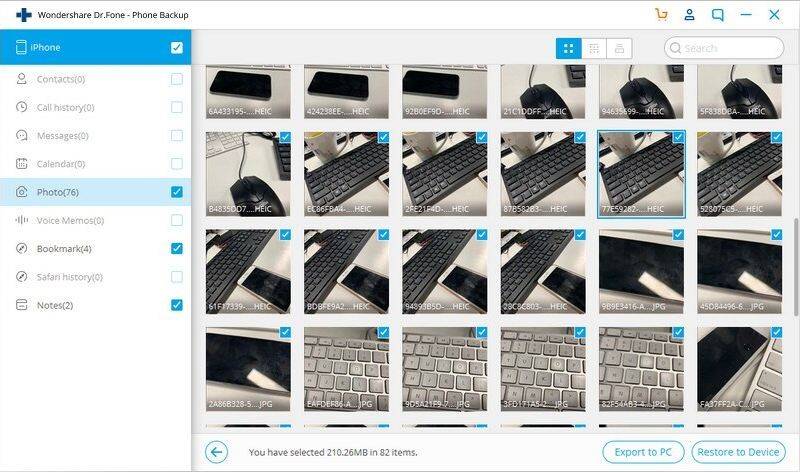 In this way, we can restore iPhone contacts from iCloud and restore iPhone messages from iCloud easily and efficiently with this tool. Professionals always prefer to use dr. fone for data transfer and data recovery.
Conclusion
Nowadays, everyone is obsessed with their iPhone and mobile devices and can easily lose data with just one tap. The good thing is that we have dedicated developers to create programs that can easily help us back up files conveniently. Having a backup like iCloud, it can be done automatically as long as you have an internet connection, which makes us satisfied with the idea of restoring iCloud backups once we lose important data.
However, the recovery iCloud backup process is very troublesome, because it may affect and erase our current applications and settings on the device, which could lead to further loss of data. With dr. fone we can easily recover all lost data within seconds. It provides different options while recovering data and we can choose accordingly.