Apple has presented itself as the leading stakeholder in the smartphone industry and has influenced effective features among masses that are collaterally recognized and used throughout the globe. While leading the market with its devices and products, Apple promises a variety of interesting features for its users in the form of software updates. These software updates are presented as the next iteration to their operating system, the iOS.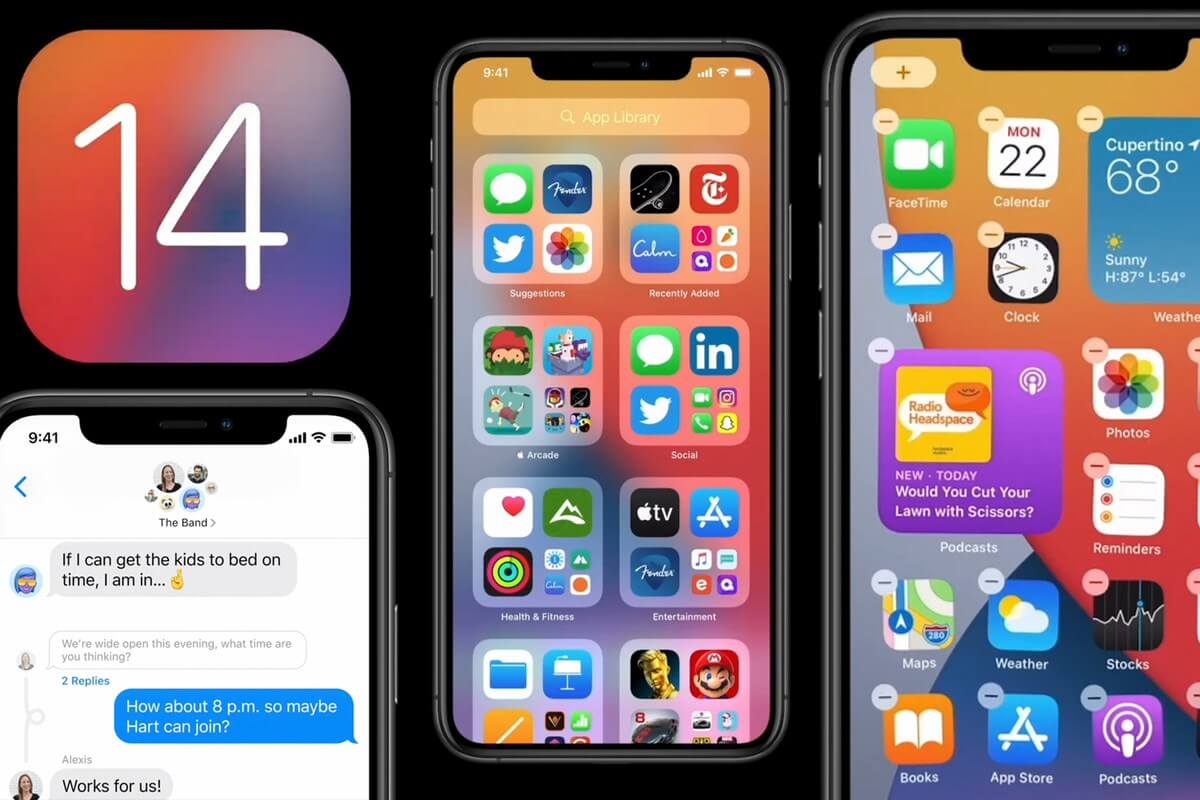 The iOS 14 is proclaimed to be the next 'big' thing from Apple, with features that are far more commendable and provocative as compared to the existing iterations. iOS 14 considers revising a series of existing features presented by Apple and presenting Apple users with exquisite volumes of interesting characteristics.
This article introduces you to the iOS 14 software updates along with the iOS 14 issues that are associated with the update.
Part 1: Will iOS 14 Run on Your iPhone
Compatibility is an important factor to be considered whenever you look forward to upgrading your device to better updates. Apple does introduce its next software updates, yet it is important to consider whether your iPhone supports the very update or not.
Thus, this article shall provide you with a list of iPhones and iPods that are compatible with the iOS 14 software update. Users having any stated iPhone can have their OS updated to the latest iOS 14.
iPhone 11
iPhone 11 Pro
iPhone 11 Pro Max
iPhone XS
iPhone XS Max
iPhone XR
iPhone X
iPhone 8
iPhone 8 Plus
iPhone 7
iPhone 7 Plus
iPhone 6s
iPhone 6S Plus
iPhone SE
iPhone SE (1st generation)
iPhone SE (2nd generation)
You can have these models upgraded to the latest iOS once Apple launches it into the market completely.
Part 2: Why Do You Want to Update to iOS 14?
Every iOS update comes with exquisite features that promote ease-of-use and serenity to the next level. iOS 14 features its update with a series of different developments that are considered to change the dynamics of the interface and the use of the iPhone as a whole.
Though there are dozens of improvements involved in the next iterations, this article introduces you with the most prominent features that lead you to update your iPhone to iOS 14.
1. New App Library Layout
iPhones had their special grid layout for displaying their applications. Since the creation of iPhones, this layout has dominated every model with a few renovations. This layout has been permanently maneuvered with the iOS 14 update. This update shall allow you to manage your applications and hide such apps that are not in frequent use, making the management of the apps throughout the iPhone easier and compelling.
The App Library is the other prominent feature existing in this new layout. While scrolling to the right, you can navigate to the App Library, consisting of well-managed applications displayed in a vertical stream. These applications are categorized into significant groups throughout the Library.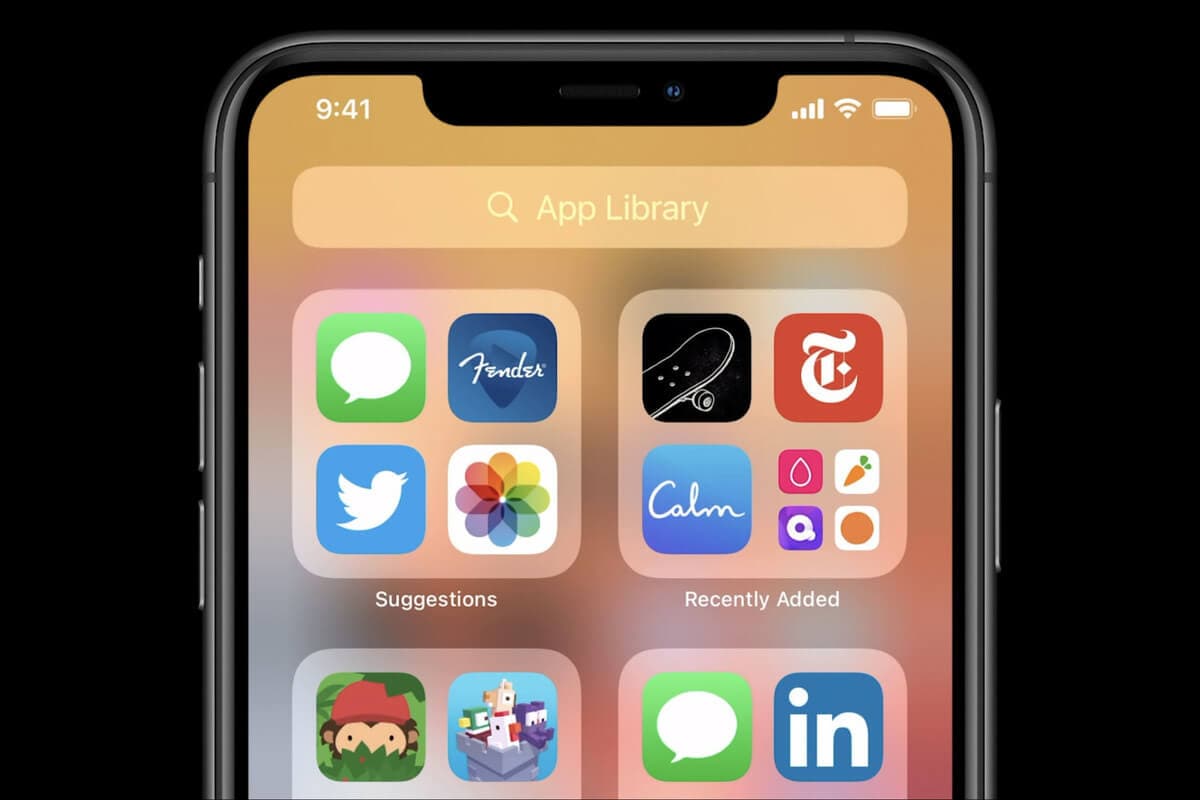 With two important categories of Suggested and Recent applications, the overall management and navigation of the applications have become quite easier and prominent as compared to the existing models. You can also have any application searched from your list through the Search bar present on top of the Library.
The integration of the App Library into your iPhones has allowed you to manage your applications throughout the iPhone and locate across the list of different applications to make the search easier. This feature has presented a better influence over the existing applications on your iPhone.
---
2. Widgets
iPhone allowed users to add widgets onto their device's screen; however, the primary issue with the widgets in the previous models was their deterrence in settling only on the left side of the screen of an iPhone. With the update of iOS 14, the widgets have been made flexible and usable in every sense.
These widgets can be easily moved across the whole screen and have different sizes for them. The customization of your iPhone has been made straightforward with the iteration of the iOS. Widgets provide impressive functions to their users and also display all the available widgets over the Widget Library.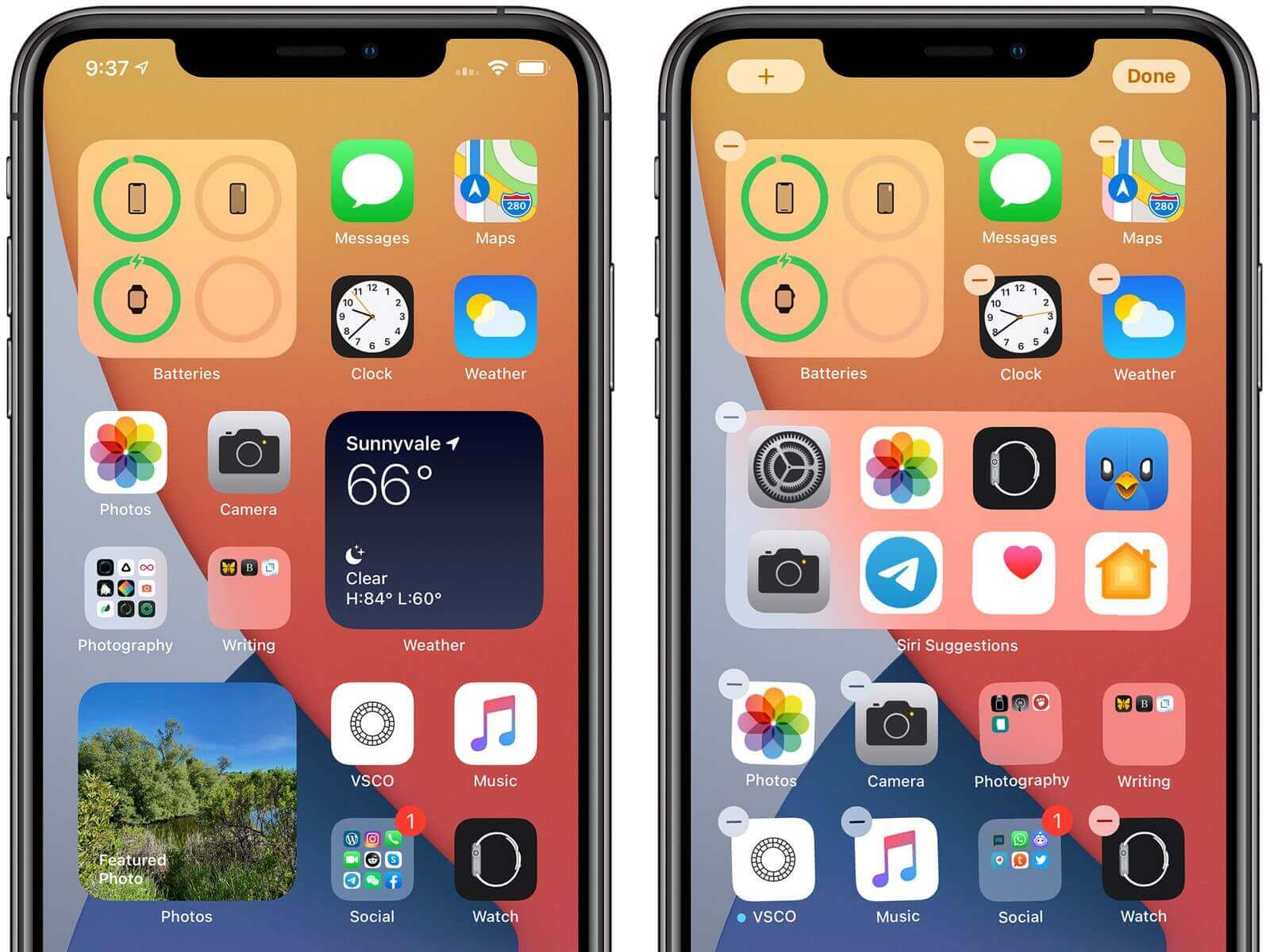 The concept of multi-tasking and managing smaller applications has been made significant and irresistible for iPhone users with iOS 14. You can now simply access the Widget Library to configure different widgets off applications and have them customized across the Settings of the iPhone. However, widgets of different applications are added only if the developer of that very platform has acquired such a feature.
---
3. Picture-in-Picture Features
There were many drawbacks that existed in the previous updates of iOS. Many users demanded an easier interface with a few touches that provided them enhanced control over the apps they use. Apple presented the Picture-in-Picture mode in the latest update of iOS and provided a better approach in the management of different applications.
If you feel to respond to a text message while playing a game or watching a video, iPhone offers the Picture-in-Picture mode where you do not have to move across another app by pausing the other one. A floating window with a size of your choice can be dragged over the screen while controlling the playback of the other application. The other screen that is being played can be minimized in this feature.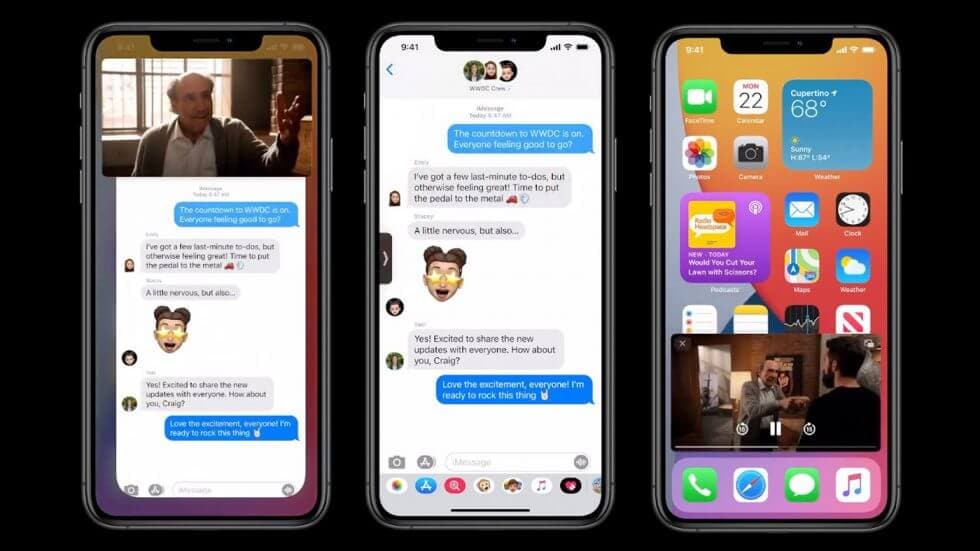 The integration of Picture-in-Picture over iPhones has presented Apple users with improved conditions in managing the applications. You may not need to fondle across different applications with this feature at hand.
Part 3: Should I Update to iOS Immediately? No, Wait A Minute!
The features that are presented across iOS 14 might seem quite comprehensive and affluent in nature; however, there are still quite a lot of things that are to be considered before having your iPhone upgraded to iOS 14.
On the bright side, you might have halted for a year for this upgrade to come to live, yet there exist a few iOS 14 issues that require a few touches. Since they require a certain period of time to cater to such issues, this article leads to present a few factors that should be considered before having the iOS update immediately.
1. Applications are not Ready for iOS 14
iPhone has been wandering across the beta version of iOS 14 for a while now. However, over the launch of iOS 14 in the market, many app developers have complained about the abrupt launch and have demanded time for releasing the stable version for their apps to work properly on the new iteration. With iOS 14, there might be different applications that would not work to the fullest.
2. Bugs
Any update that comes across the market is not fully synthesized and modeled to perfection. Developers always focus on their client's feedback over different glitches and bugs, followed by the upgradation of the very update to annihilate the threat caused by the specific bugs.
With the software patch released, there are several bugs that exist in the system. For overriding such issues, you should wait for updating your iOS for a while.
3. No Jailbreak At this Point of Time
Jailbreaking, though not provided at Apple, is still covered and practiced throughout the community. With a contemporary software released in the market, it is still not jailbroken. This makes people who search for a jailbroken software wait for a while longer.
Part 4. What's Next?
However, when you are ready for the iOS 14 software update, there are few things that should be overviewed before taking the next step into a new system. It is important to have your iPhone backed up properly to another platform before securing it to the next software iteration. There are a series of efficient third-party applications available for this purpose.
This article introduces you to the best option in the market that would provide you efficiency as well as a safe execution of the backup. dr.fone – Phone Backup (iOS) provides you with several reasons that make it marked among the best backup options for your iPhone before having it upgraded.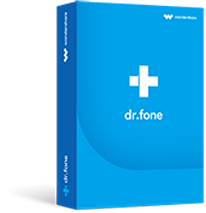 Backup your iPhone in One-Click before you upgrade to iOS 14
You can easily backup your iPhone with dr.fone under a single click.
The data that has been backed up can be easily previewed.
There is no data loss experienced while restoring data.
It supports all iPhones having iOS between 13 and 14.
Compatible software is efficient to run across Windows and Mac.

2,965,271 people have downloaded it
To back up your iPhone using dr.fone, you need to follow the steps provided as follows:
Step 1 Download and Launch
You need to download and install dr.fone on your desktop. Launch the application to select Phone Backup from its home window once you have connected your iPhone successfully.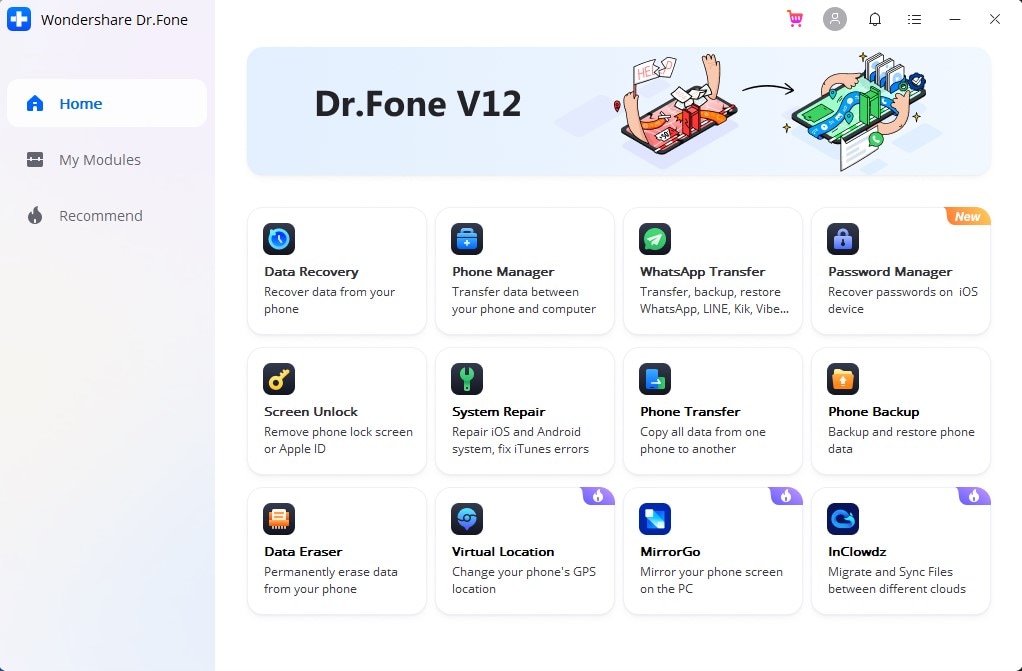 Step 2 Select the Backup Data and Proceed
With a new window on the front, you need to select the appropriate data for the backup. Tap "Backup" to proceed.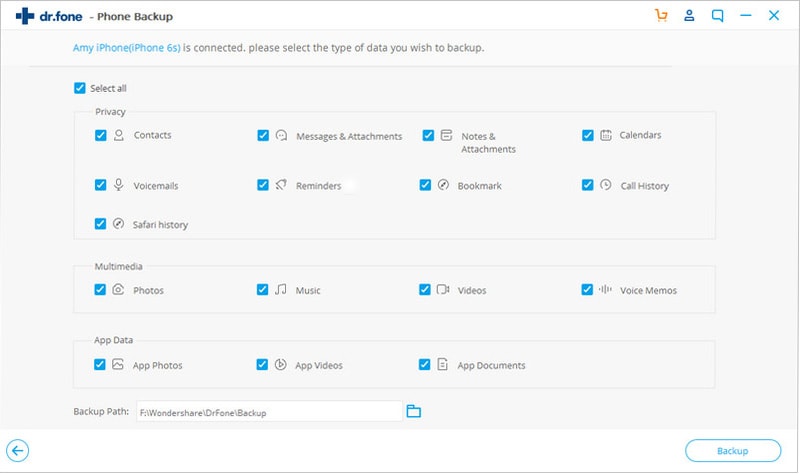 Step 3 Preview your Data
The application automatically performs the backup and executes the task. After execution, you can preview the data that has been backed up across the window displaying your iPhone.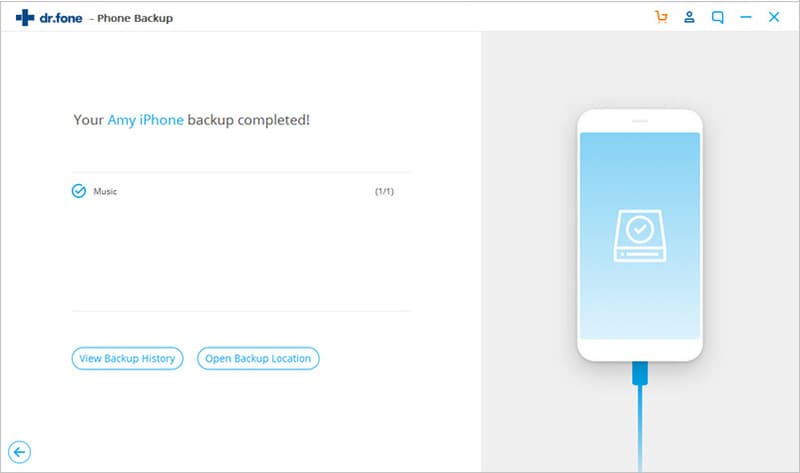 Conclusion
This article has introduced the iOS 14 in a detailed point of view and has provided you with the factors that should make you opt for such an update. iOS 14 promises greater bounds of controlling your iPhone; however, there are a few factors that should be kept in mind while considering such an upgrade.
You should definitely look over the article to get a better understanding of the update, followed by the appropriate options that should be considered before updating your iPhone to the latest version. This guide would help you grasp a good knowledge relating to iOS 14.