Apple is known among the dominating smartphone developers in the industry. Every year, Apple is known to present a series of updates and improvements in its products, that is either presented as a form of a new model or the next software iteration.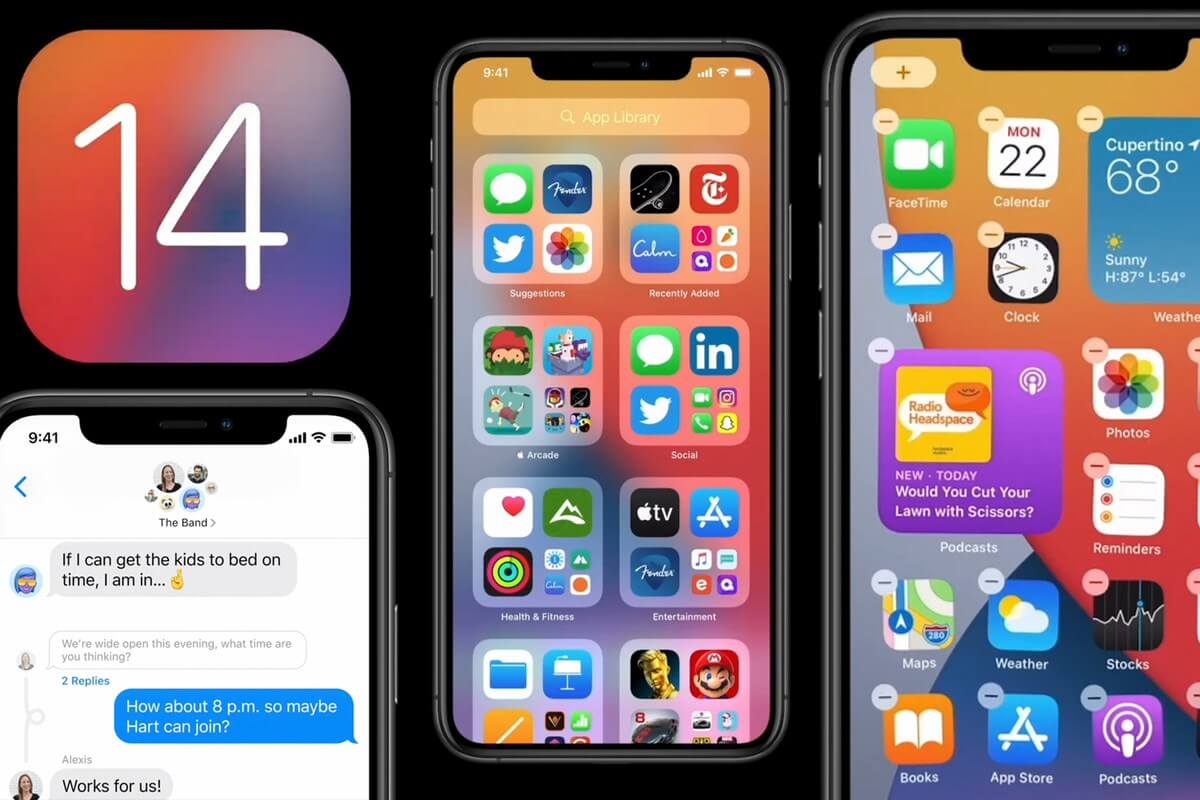 iOS 14 and iPadOS 14 is braced to be launched in the market by 16th of September 2020, making it the major highlight of the year for Apple and their market. Apple took its time in this major software update while keeping the beta version of this iOS intact for a few months.
Many users have inquired over the launching time for iOS 14 coming out into the market. With the announced "iOS 14 release date" it has left the users to ponder over the major iOS features that are to change the dynamics of the existing and upcoming iPhones and iPads.
This article provides a detailed introduction and explanation of all associated iOS 14 features that hold significance along with a particular guideline of having the software update installed over the respective Apple device.
Part 1: Overview: What's New in iOS 14
iOS 14 has a lot to offer to its users. There are a lot of key features that are quite prominent and significant for Apple users. The use of the beta version in the market has presented a larger vision of the update that iOS 14 considers bringing into action.
Before lunging deep into the features, Apple considers developing its interface into a more interacting picture. You would find notable changes in the basic interface of your iPhone or iPad, leading you across greater bounds and foundations.
1. Widgets
Apple had a very limited set of exposure in the Widgets feature. iOS 14 is focused on changing the basic structure of Widgets in iPhones and iPads. Widgets have been available across the "Today" screen of an Apple Device, which is changed throughout iOS 14. With the new software update, you can manage your Widgets across the Home Screen for different and important information. These widgets can be managed over the sizes and can be pinned over the screen easily.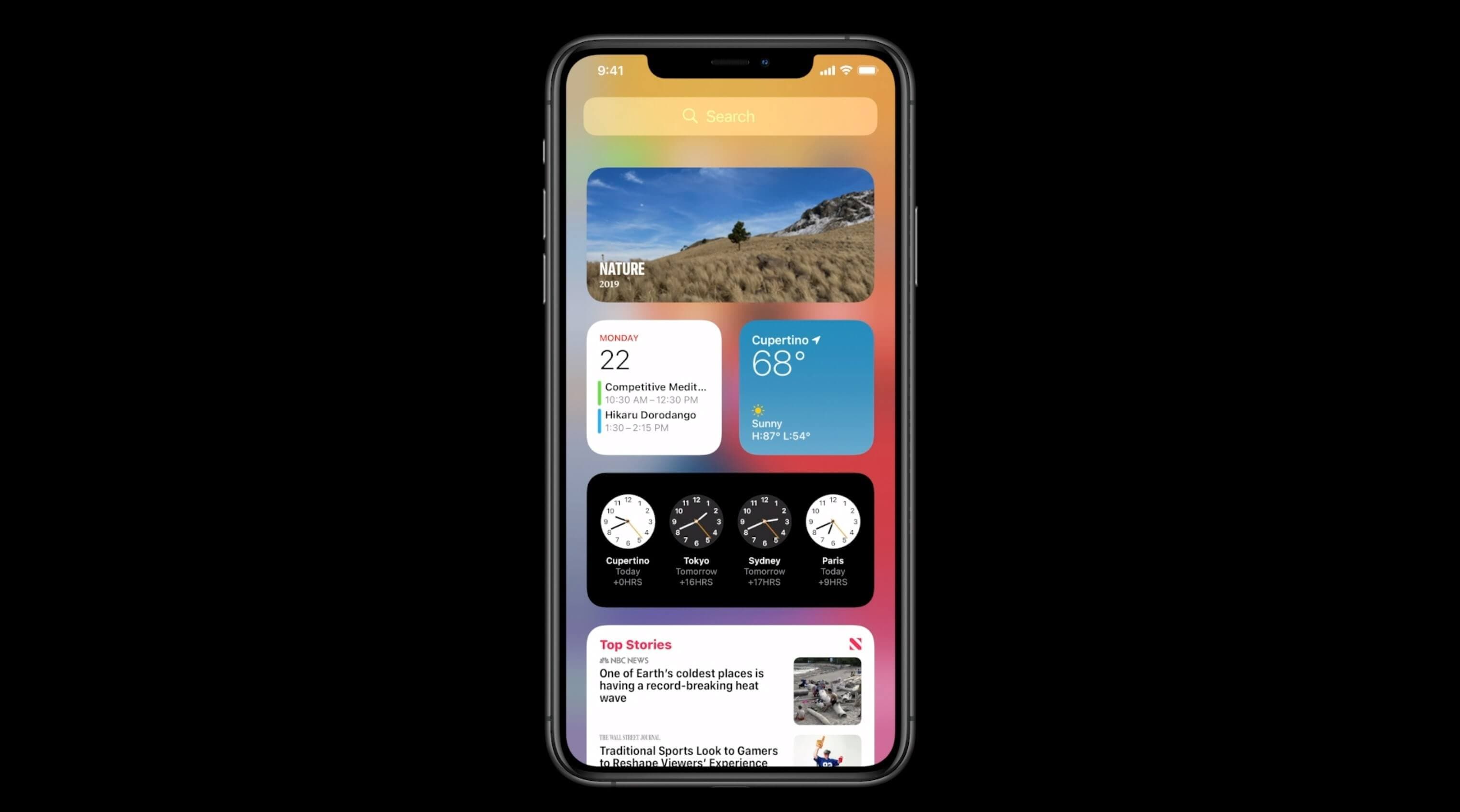 You need to hold down the home screen to observe the options that you can consider for adding onto the screen. You can access the "+" icon on the screen to check the options that are available. This widget library provides you with the list of applications that are installed across the iPhone or iPad and can be added in the form of a widget.
However, it is to be noted that every application has not had the tendency to be added as a widget. You need to confirm whether the developer has designed a widget for this purpose. Apple also presents "Smart Stack," an impressive manager for controlling widgets and intelligently displaying widgets with respect to the available time, location, and activity. This platform stacks the widget over one another and makes the display intuitive and informative for the user.
---
2. App Library and Interface
Apple has considered adding a new screen in its interface. This screen provides a very comprehensive display of the applications that are existing in the device. Referring to this screen as the App Library, this screen has positioned across the end of the Home Screen of any iPhone or iPad. You need to swipe right over the home screen to access this window.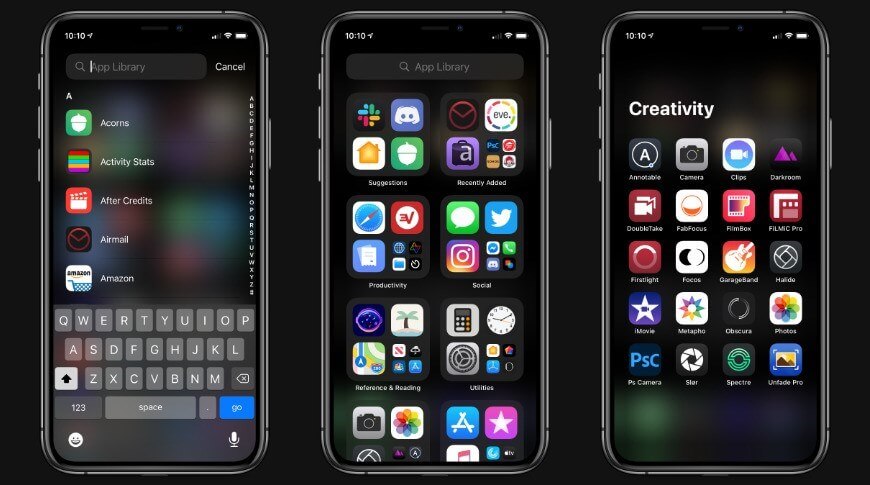 The App Library is quite different in comparison to the existing library sections in Android phones. This library segregates all the applications over different categories and folders in a vertical position. Among the most prominent folders, Social, Suggested, or Recently Added folders provide you the applications that might suit you most at the moment.
This intelligent display allows you to stream through the sea of applications that might be present on your Apple device. The search bar present on top of this library can be particularly consumed for the purpose of searching the application.
The use of the App Library is not confined to the explained purposes. Apple has expressed changing their existing interface into a more intuitive model. You can confine the number of Home Screen pages that you want to display for making access to the App Library possible. This will provide you to efficiently cater to the use of this new feature on your iPhone or iPad.
---
3. Messages
Apple has made its basic Message application far more attractive and visceral than any other primary text messaging application. Similar to what you can do on WhatsApp, Messages provide you the ability to pin the important conversations to the top of the list.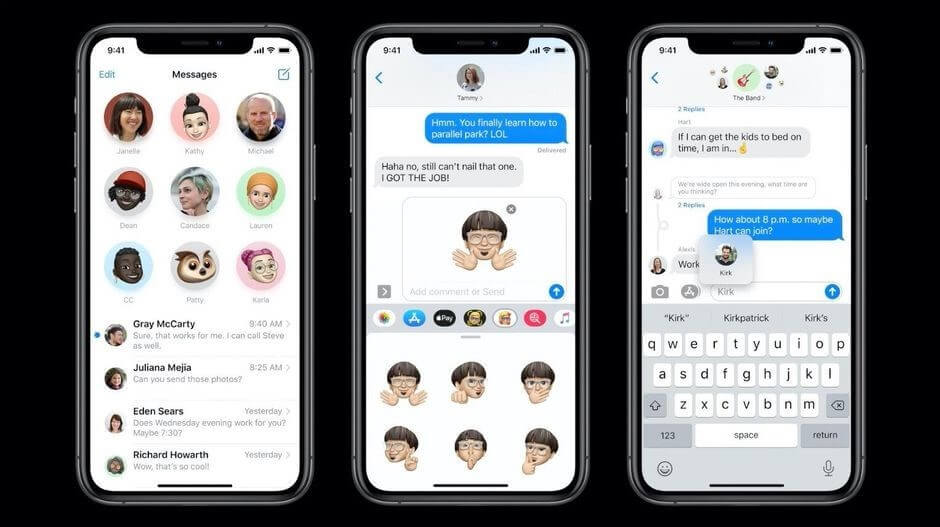 Following this, the Messages platform has introduced a series of transitions in its interface. You can follow mentions and inline replies within the group threads of your Messages, along with the ability to set a group photo. Similar to what you may have observed in messaging applications such as WhatsApp Messenger, Messages provide the option of muting a group conversation that would only be shown across a notification over a direct mention.
---
4. New Translate App
Apple is known for creating its own platforms instead of hovering across third-party applications. Apart from the existing translation services, Apple has weighed into moving across these platforms with its new Translate App.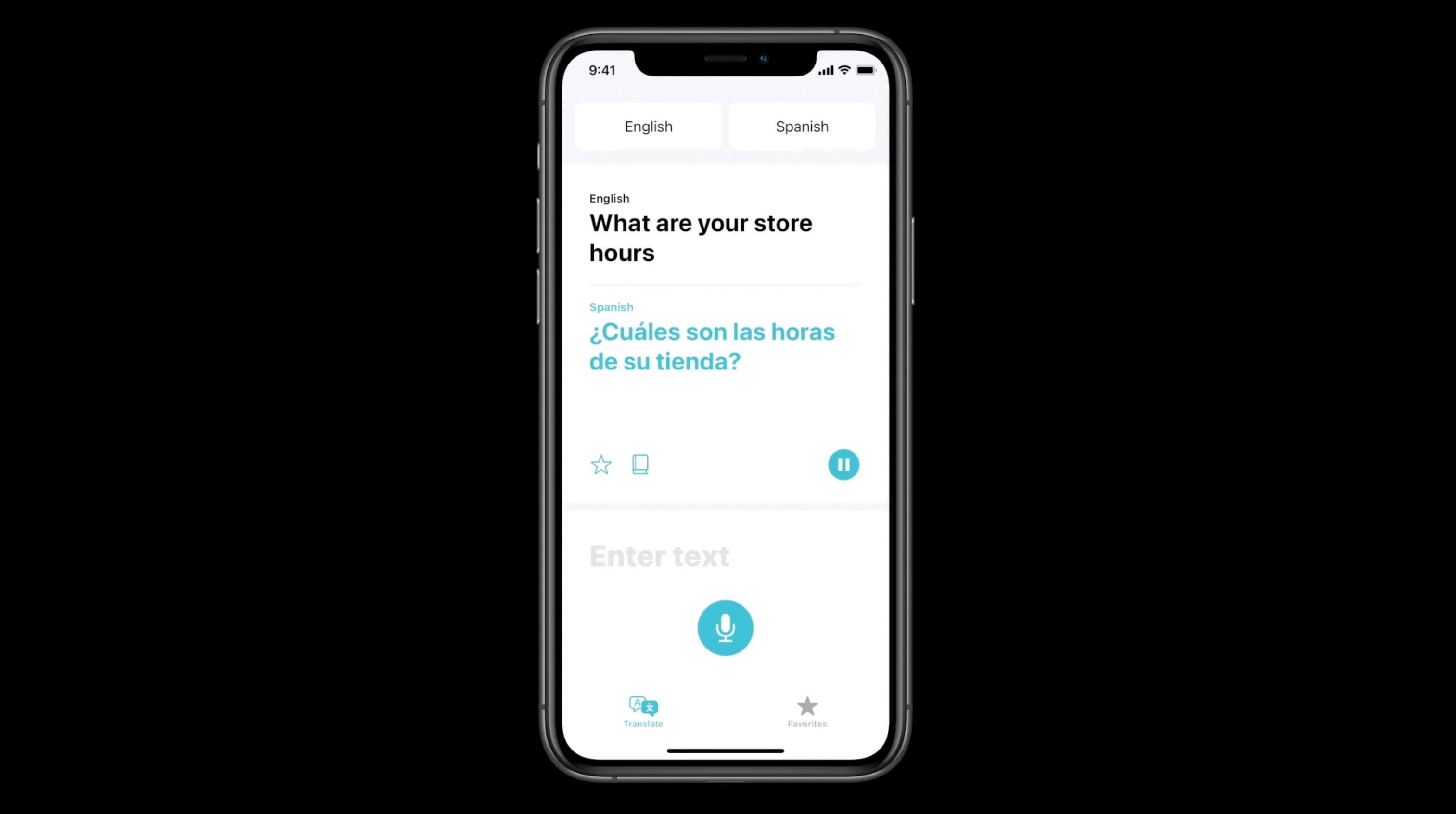 This app provides the basic features of voice and text translation across 11 languages, for now. The major breakthrough of this application, as compared to any other existing platform, is its offline mode that would operate through the Apple Neural Engine for the private voice and text translation.
This application also features automatic detection of languages and its translation known as conversation mode, which can be catered across the landscape mode of your iPhone or iPad.
---
5. Memoji
Apple is not only about advanced features and updates; it integrates fun across its numerous features, which makes the control and efficacy interesting and amusing. Apart from the major changes in the Messages app, Apple also included the option of adding Memojis in the chat across the app.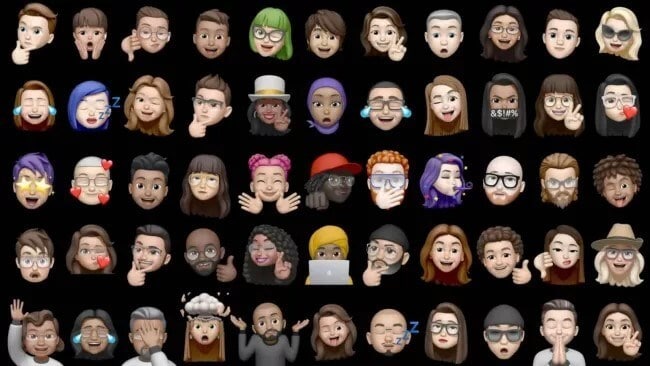 ---
6. Picture-in-Picture Support
If we talk about another major upgrade that Apple offers in iOS 14 and iPadOS 14, Picture-in-Picture mode would be another important addition that is granted across this software update. This mode would allow you to operate multiple applications simultaneously.
While hovering across one application, if you ever find the need to urgently respond to another notification coming across another application, you do not need to pause or close the other application.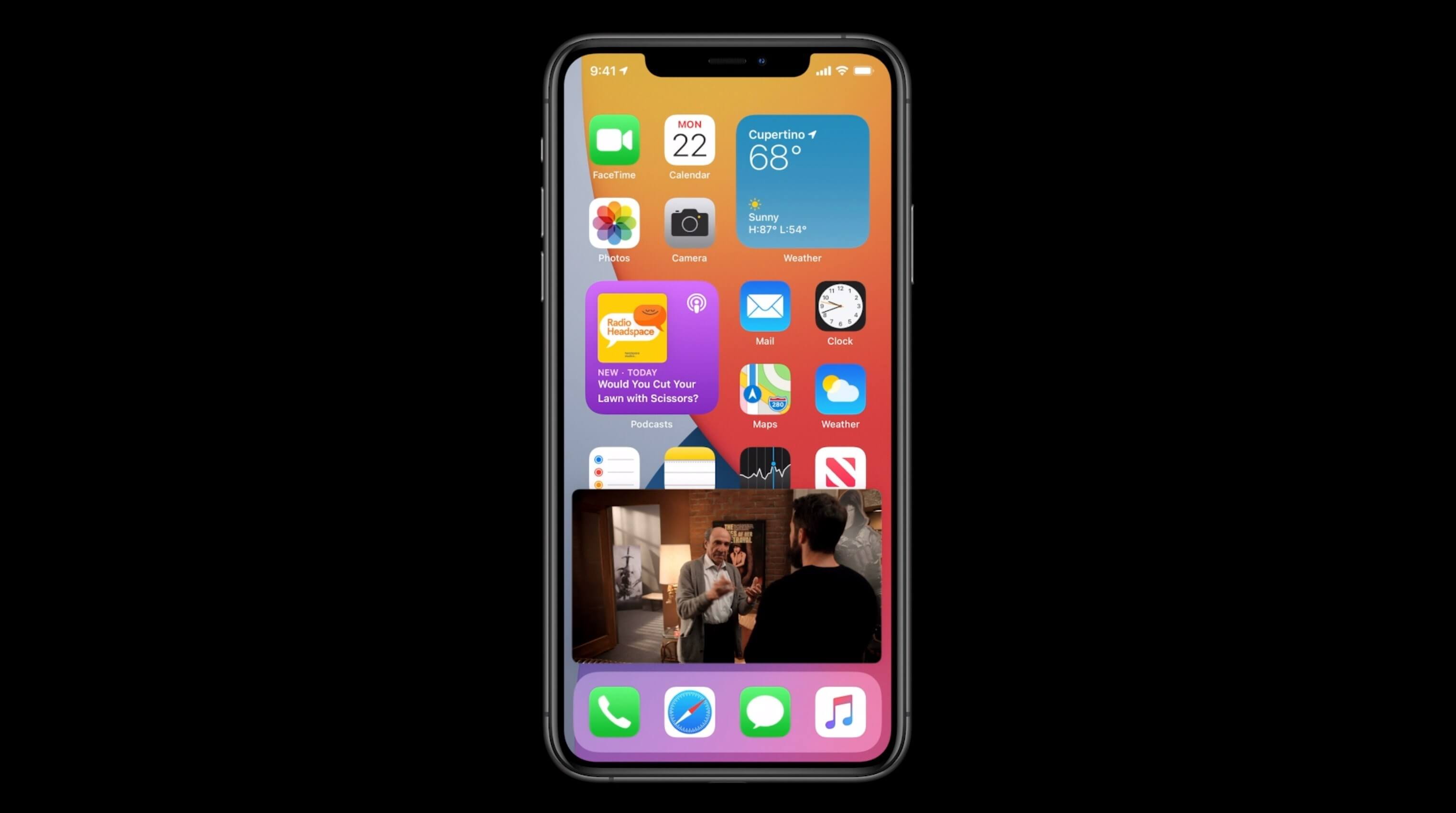 The integration of this basic feature on the iPhone and iPad allows you to open up another screen and control the applications in playback. This would effectively allow you to watch videos and FaceTime while using another application.
---
7. App Clips
iOS 14 software update has focused on user-friendliness and ease-of-use, to a greater extent. While Apple has always been known for its impressive features, it has induced several impressive additions to its existing package.
App Clips introduces itself as a small part of an application that allows you to complete simpler tasks associated with the application.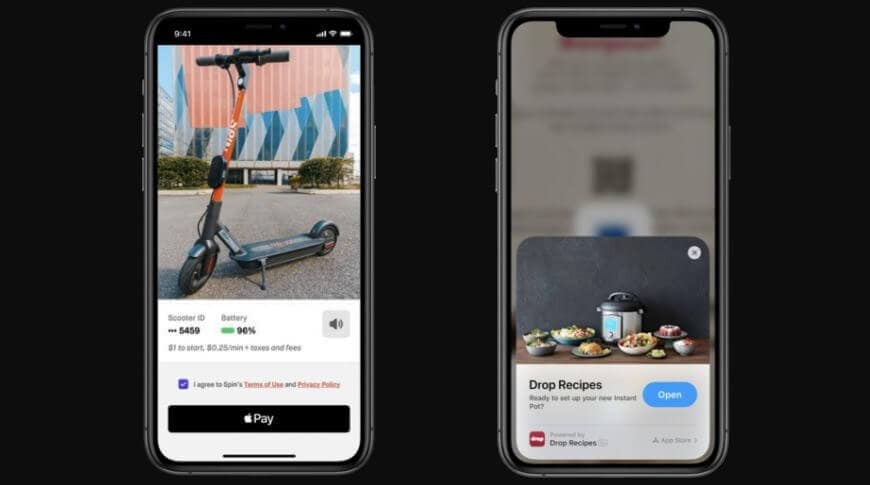 This feature is focused on saving time that is unnecessarily wasted overloading. Since it is not a full-application download, this application is primarily associated with a product or a business to be download instantly over need.
---
8. Siri
Apple has presented extreme changes in its primary interface, including Siri, which has been one impressive feature of Apple to this date. iOS 14 has presented a new face of Siri, with it being minimalized and redesigned to a more compact system.
Rather than opening on a new screen, it comes as a pop-up over the existing page, making its functionality easier. Siri has been provided a series of new features with an improved model. It can be particularly consumed for the purposes of sending and recording audio messages.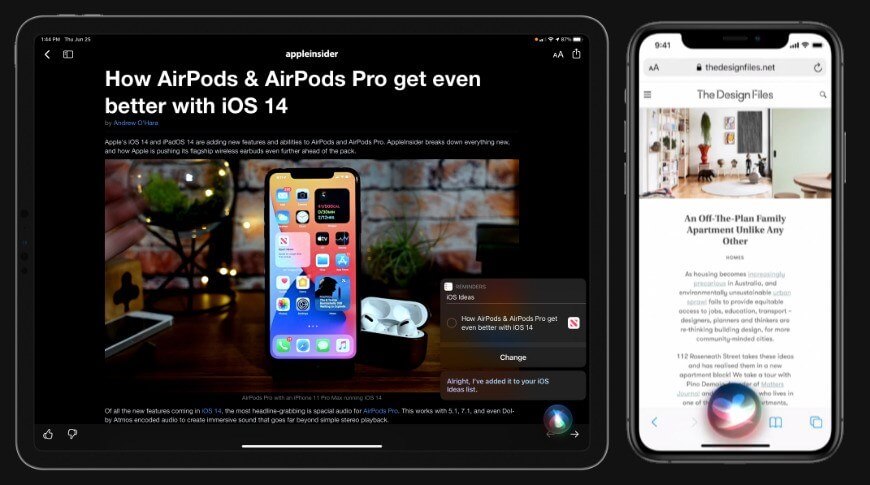 ---
9. CarPlay
Who would have considered iPhones to be used as digital car keys. iOS 14 introduced a new feature in its project CarPlay, that allows you to unlock your car through digital means. While sharing digital keys, this feature can allow users to share it with other people for allowing them to use their car.
Apple is considering their take into the future of technology, which is evident with the iOS 14 software update.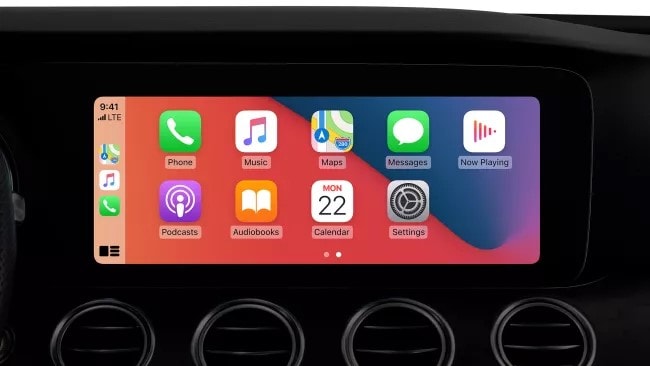 ---
10. Other Changes
Along with these impressive developments in the iOS software, Apple has added a variety of other features into its model that promoted convenience and accommodation for their users.
Apple presented different fitness and health applications in their software update and focused on providing enhanced privacy across the device as well as their default browser, Safari. This update is, without a doubt, an update that is really worth waiting for.
Part 2: Which Devices Support iOS 14 and iPadOS 14
The iOS software update is quite flexible and is supposedly catering to a lot of iPhone and iPad users this year. Many users have inquired whether their iPhone 6S or iPhone 7 would get iOS 14 or not. The following list provides you the devices that would support iOS 14 or iPadOS 14.
| iOS 14 | iPadOS 14 |
| --- | --- |
| iPhone 11 | iPad Pro 12.9-inch (4th generation) |
| iPhone 11 Pro | iPad Pro 11-inch (2nd generation) |
| iPhone 11 Pro Max | iPad Pro 12.9-inch (3rd generation) |
| iPhone XS | iPad Pro 11-inch (1st generation) |
| iPhone XS Max | iPad Pro 12.9-inch (2nd generation) |
| iPhone XR | iPad Pro 12.9-inch (1st generation) |
| iPhone X | iPad Pro 10.5-inch |
| iPhone 8 | iPad Pro 9.7-inch |
| iPhone 8 Plus | iPad (7th generation) |
| iPhone 7 | iPad (6th generation) |
| iPhone 7 Plus | iPad (5th generation) |
| iPhone 6s | iPad Mini (5th generation) |
| iPhone 6s Plus | iPad Mini 4 |
| iPhone SE (1st generation) | iPad Air (3rd generation) |
| iPhone SE (2nd generation) | iPad Air 2 |
| iPod Touch (7th generation) | |
Part 3: Step-by-step for iOS 14 & iPadOS14 Installation
1. For iOS 14
Being an iPhone user, it usually gets a bit odd to not locate the appropriate option in the settings that would allow you to install iOS 14 on your device. However, with the software update in the market, you may want to have your iPhone updated immediately. For this, you have to download and install the latest version of iOS by following the guide provided as follows.
Step 1. Open up the "Settings" of your iPhone. Tap onto "General" from the list on your screen and open up "Software Update." A new screen shall open on the front.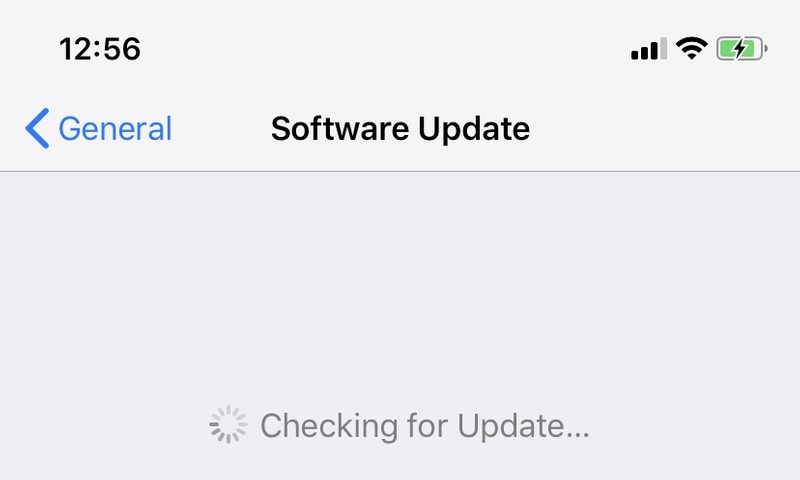 Step 2. iPhone will locate the availability of the updated version and will display, if available. Tap "Download and Install" to proceed.
Step 3. Enter the passcode of your iPhone and proceed to download it. The download will occur in the background and will be prompted when complete.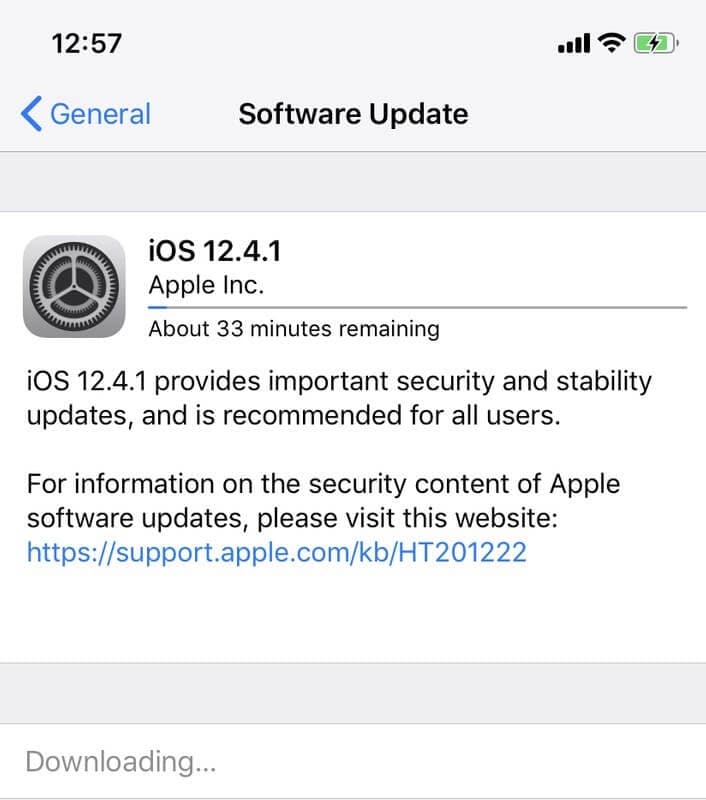 Step 4. You need to open up the similar "Software Update" window over completion. Tap "Install Now" or "Later" as per your discretion.
2. For iPadOS 14
However, if you have an iPad and seek to update its software, you need to follow the set of guidelines provided as follows.
Step 1. Open up "Settings" from the apps displayed across the Home Screen.
Step 2. With the options on your front, Tap "General" to proceed.
Step 3. You need to select "Software Update" in the options to check whether the iPadOS 14 is available or not.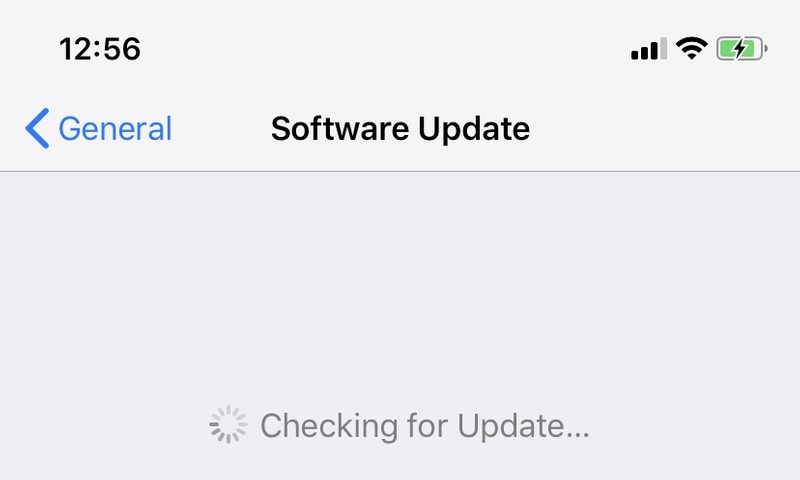 Step 4. Tap "Download and Install" when available. Provide passcode over the prompt notification and agree over the provided terms to confirm the installation. The download will be covered in a while, and the device will automatically move to an update.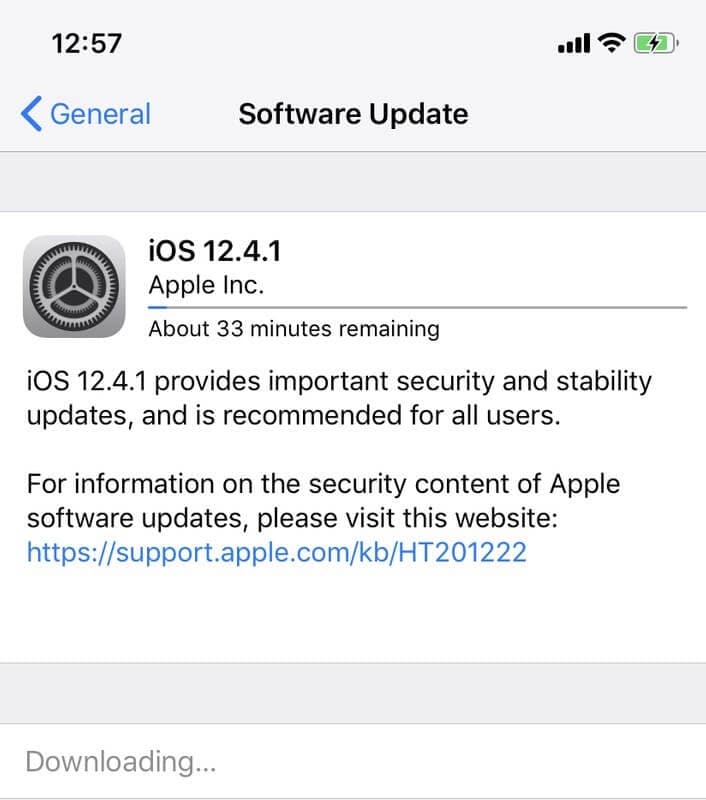 Part 4. Things You Should Do Before You Upgrade Your iPhone
You might have come to know the complete procedure that would help you update your iPhone or iPad perfectly. Being an Apple user, you should understand that updating the device is not a perfect process that would execute without any discrepancies. There are quite a lot of factors that could hinder you from updating your iPhone with ease.
For this, it is important to understand the importance of having your iPhone backed up. This would allow you to avoid any loss of information due to the malfunctioning of the iPhone while updating. Before having your iPhone upgraded, ensure that you back up all your data over any source that you find suitable.
There are various sources that provide you the option of backing up data of your iPhone. However, over the question of reliability, you may search for a permanent backup that stores data over hard storage. For this, third-party applications provide you the perfect environment that backs up all data perfectly across another device and can be easily restored when required.
There are a lot of third-party applications available in the market, making the selection a strenuous task. Dr.Fone – Phone Backup (iOS) provides you the perfect opportunity of backing up your data with a smooth procedure. There are several reasons that should make you opt for Dr.Fone, which are stated as follows.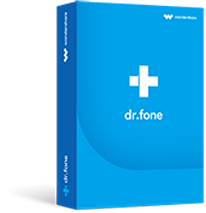 Backup your iPhone in One-Click before you upgrade to iOS 14
This platform backs up all data from your iPhone onto the computer in a single click.
You can preview data after having it backed up across your computer.
There is no data loss while restoring data back to your device.
Compatible across Windows and macOS.
It supports all iPhones with iOS between 13 and 4.

2,965,271 people have downloaded it
While understanding the importance of backup, you need to cover the steps to successfully use Dr.Fone in backing up data from your iPhone.
Step 1 Download and Launch
You need to download Dr.Fone on your computer and install it by following all guidelines. Launch the application once installed. Select "Phone Backup" from the list of different tools on the home window.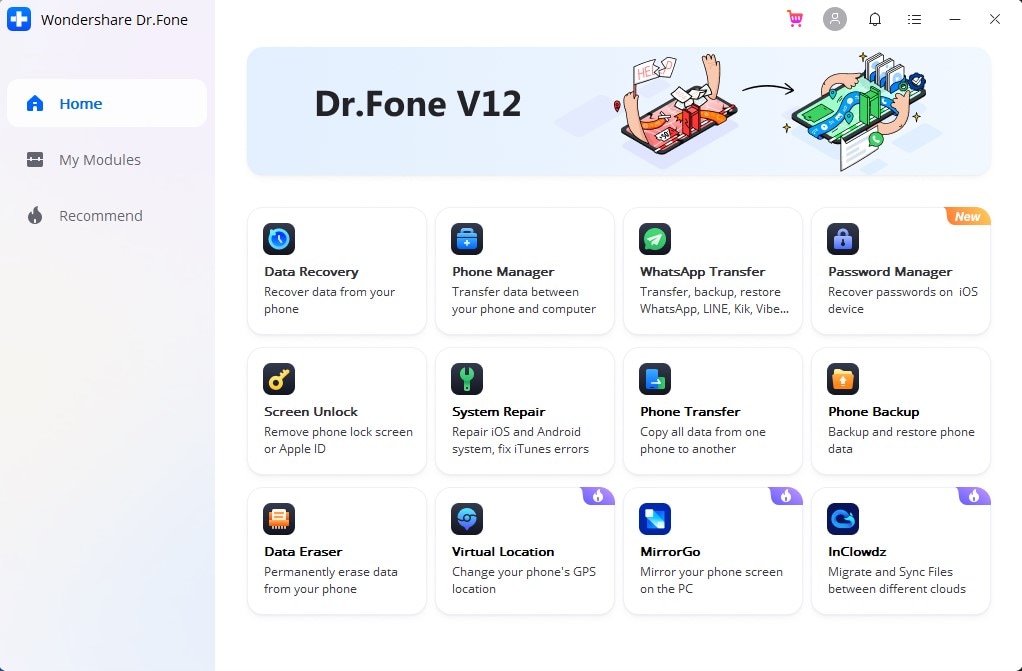 Step 2 Select Data and Backup
Before launching Phone Backup, you need to connect your iPhone with the computer. After connecting and proceeding, you will be led to another screen where you would have to select all the appropriate data that you want to backup; after selecting data, tap "Backup" to initiate.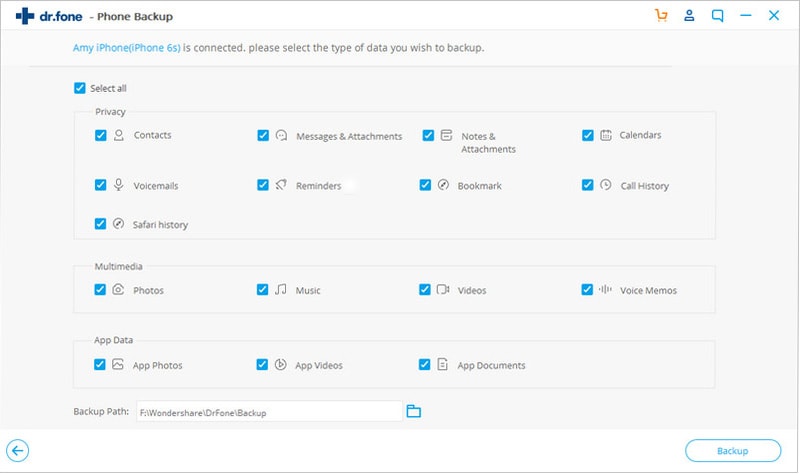 Step 3 Execution and Preview
The device is successfully backed up with the aid of the application. You will be prompted over completion. After backing data up, you can preview the data on the screen by tapping into the phone that you have backed up.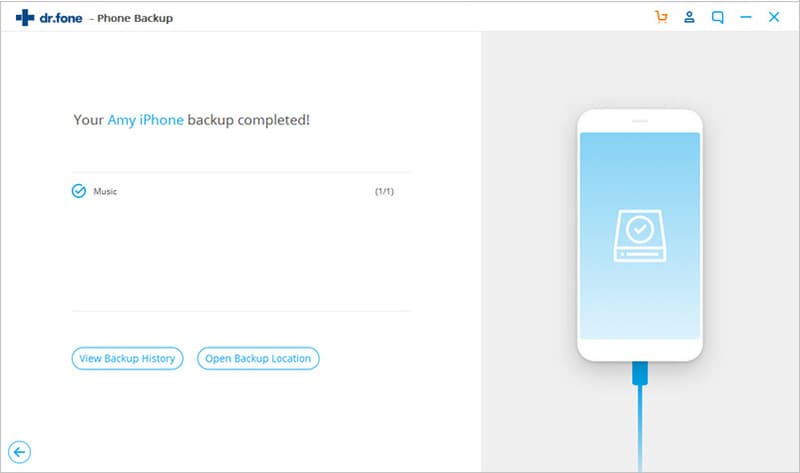 Conclusion
This article has introduced you to the major Apple update of iOS 14 and iPadOS 14, followed by their impressive features that would change the dynamics of the use of an iPhone or iPad. However, you may also need to understand the basic guide to update the very software version. For this, look over the guide to develop a good understanding of the update, followed by other significant details.