Wanna add a printer to your iPhone to print pictures from iPhone like the asker below?
I am trying to wireless print from my iPhone 5s to my Dell V515W Printer. The wireless network is setup properly but my iPhone is not finding the printer on the network. I am able to print wireless from my desktop. Any tips? How can I print from iPhone?
Don't worry, you can find some iPhone print tips here to add a printer to your iPhone step by step:
Tip: If you wanna print your iPhone photos wirelessly, you can go to How to print photos from iPhone (iPhone 7, iPhone 7 Plus, iPhone SE, iPhone 6s, 6s Plus, iPhone 6, iPhone 6 Plus, iPhone 6, iPhone 5s, iPhone 5c, iPhone 5, iPhone 4s, iPhone 4 included) directly for some info.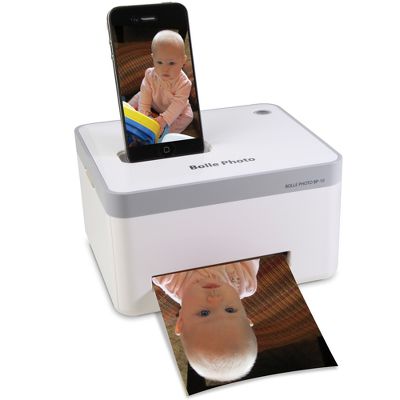 How to Add an HP Printer to iPhone 7/7 Plus/SE/6s/6s Plus/6/6 Plus/6/5s/5c/5/4s
If you have a HP printer, you may have noticed that some HP printers support ePrint, which means you can print from iPhone files wirelessly by using the AirPrint feature of the iPhone using your ePrint-supported HP printer:
Make sure you have installed the latest version of iTunes and iPhone firmware or higher.
Connect your HP printer to the Internet which your iPhone is connected to.
You need install HP iPrint Application on the App Store and then open it, where you then will see your iPhone photo library.
Select the iPhone photos you wanna print, then you will get a new screen where you need tap on the "Print" button, and now you can see the HP printer as your iPhone printer listed.
How to add a Lexmark Printer to iPhone 7/7 Plus/SE/6s/6s Plus/6/6 Plus/6/5s/5c/5/4s
To print from iPhone, some additional applications are needed here if you use a Lexmark printer. And follow these steps to add the Lexmark printer to your iPhone:
Find the "LexPrint" app on the iPhone App Store and download it.
Launch LexPrint and then you will see the photo library where you need to select the target photo to print.
After the photo selection, tap "Use" and then you will get a screen of "Photo Preview" where you can press the wrench icon to ensure the Lexmark Printer having been added to your iPhone: Setting -> Printer.
Note: If the Lexmark Printer didn't appear on your iPhone, you can open the LexPrint Listener to find it.
How to add Any Printer to iPhone X/8/8 Plus/7/7 Plus/SE/6s/6s Plus/6/6 Plus/5s/5c/5/4s through Your Computer
If you own some other printer rather than HP or Lexmark printer, you can:
Make sure you have installed the newest iTunes and iPhone firmware 2.0 or higher (if you find your iPhone is disabled connect to iTunes, you should fix it at first).
Connect your printer to your computer.
Install "Air Photo Wifi Printing" on your iPhone and open it, then you will see your iPhone library.
Choose the photo you want to print and press "Connect" down the left bottom of the screen.
Find the computer the printer connected to.
Now you can print your photos successfully.
Tips: How to Print iPhone Data with a Printer
If you want to print data on your iPhone, like photos, messages, contact list, call logs, etc. there is another quick way: add a printer to your computer, connect your iPhone to PC/Mac. All you need is dr.fone - iOS Phone Backup. Check what it can do for you below. (Android users please export data from Android to computer, then use a Printer to save your data to paper.)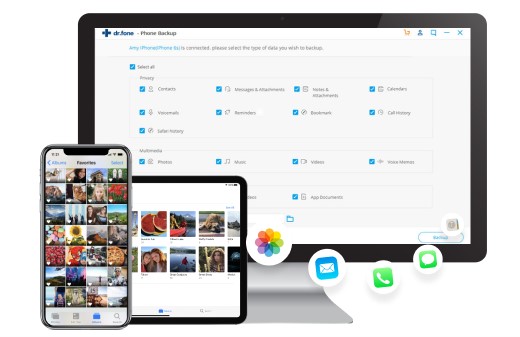 Export Data from Your iPhone to Mac or PC for Backup and Printing
Anyone can handle it to get data from iPhone, iPad and iPod touch to a computer.
Selectively export data to your computer from iPhone X, iPhone 8, iPhone 8 Plus, iPhone 7, iPhone 7 Plus, iPhone SE, iPhone 6s, iPhone 6s Plus, iPhone 6 Plus, iPhone 6, iPhone 5s/5c/5, iPhone 4s/4, and iPhone 3GS.
Choose to export text messages, iMessages, contacts, photos, videos, notes, call log, calendars, etc.
Save any wanted data from the backup file to computer as printable files.
Easily operation with only 1 click to backup data.
Preview the data before restoring needed data from to backup files to device.
How to backup data on iOS (including iOS 11) device to computer
Step 1: Download free dr.fone - iOS Phone Backup from the link below. Install and launch it. Then click Phone Backup from the main window.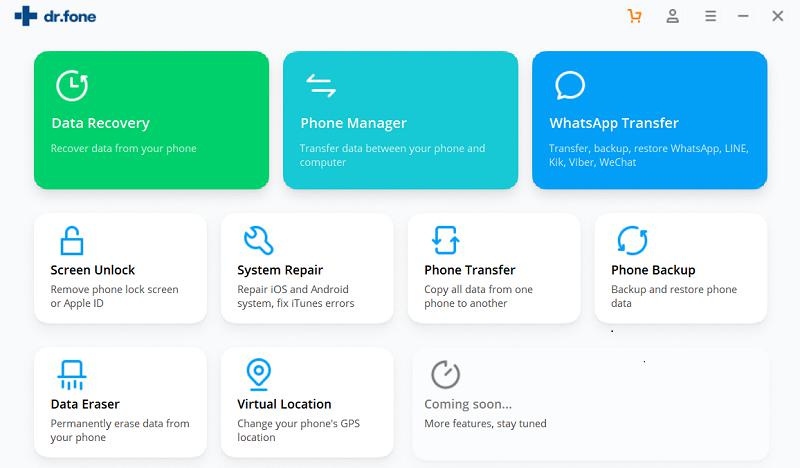 Step 2: Click the Backup button in the next interface. And know you can select the file types that you want to backup on your computer. Then click on the Backup button.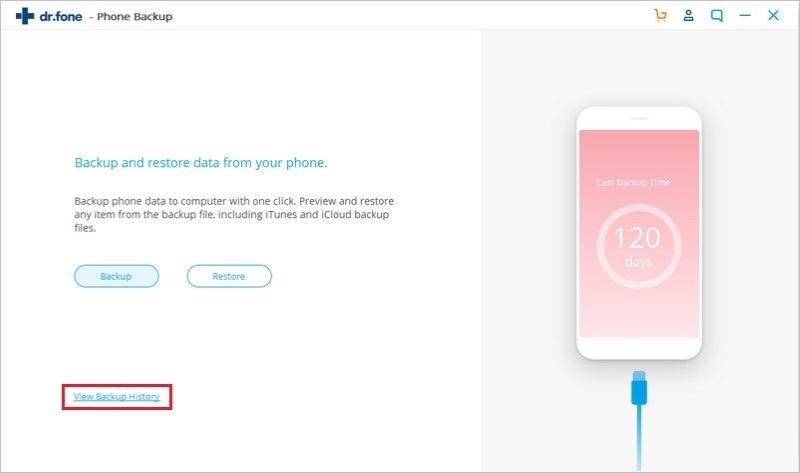 Step 3: When it finishes the backup process, you can preview the items and export them to your computer. Now you can choose the pictures to print out as your like.
When you lost the data that you have backup on your computer, you can easily go back to dr.fone and restore them to your device with one click!