It is not uncommon to have more than one Google account. As a matter of fact, most people have more than one. A Google account can be handy especially if you have an Android device. Not only do you use it to access all of Google's services including YouTube, Google Docs, Google Drive, Gmail and many others, you also use your Google account to sync all the data on your device. So it is completely useful and important. But sometimes, you can have more than one Google account linked to the dame device which can make keeping track of everything very confusing. In this case, you may want to delete at least one of these accounts. This article will provide you with a complete guide on how to delete Google account from iPhone easily as well as how you can delete Google search history from your phone just as an added bonus to help you reclaim some storage space or keep your search history private.
Part 1. How to Delete Google or Gmail Account from iPhone?
There are actually two methods to delete your account. One of them is to reset your account. This method will often result in data loss so it is not recommended. So if you want to safely, delete a Google account from your device, here's how to do it.
Step-By-Step Guide to Delete Google or Gmail Account from iPhone
Step 1.

Launch the Settings app on your device and then go to "Accounts".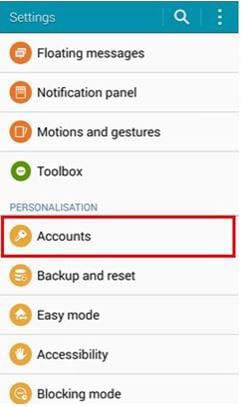 Step 2.

Select Google from the options provided.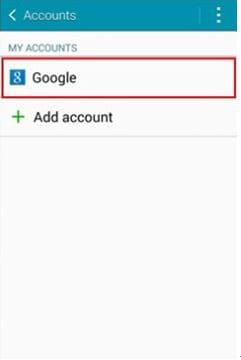 Step 3.

Tap on the menu icon in the upper right-hand corner and then select "Remove account" from the options provided.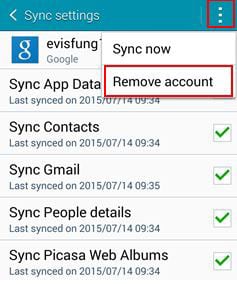 Step 4.

A popup window will appear requesting that you confirm that you actually want to delete the Google account from the device. Click "Remove account" to finish the process.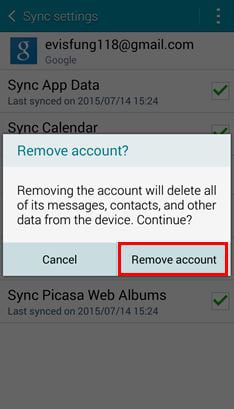 Keep in mind that removing the account will also remove all the messages, contacts and other data associated with the account. So, it would be a good idea to backup this data before deleting the account if you don't want to lose it.
Part 2. How to Delete Google Search History from iPhone
Deleting Google Search history is one of the ways you can keep your browsing data private. Here's how to do it.
How to Clear Specific Search Terms
Step-By-Step Guide to Delete Specific Search Terms from Phone
Step 1.

Tap the Google Search box if you are in portrait mode or the Google Icon on the left if you are on Landscape mode.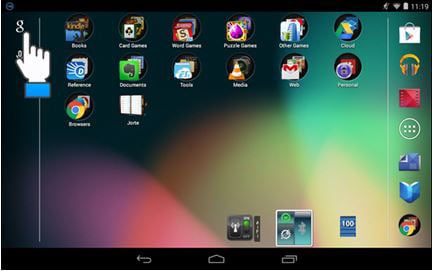 Step 2.

When the Google search screen opens, you should see the last search items in your search history. Hold your finger down on the search item you would like to delete.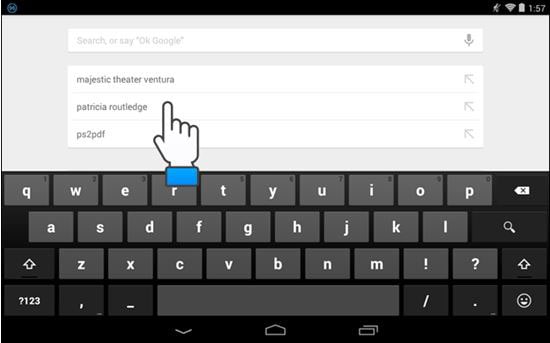 Step 3.

You should see a "Remover from search history" box appear. Tap OK and the search term will be deleted.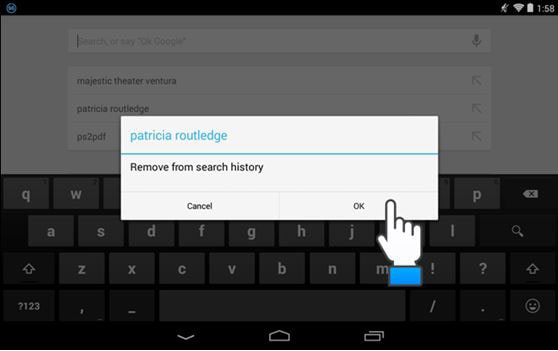 How to Delete Many Search Items
Step-By-Step Guide to Delete Many Search Items from iPhone
Step 1.

Log in to your Google Account in your device's browser.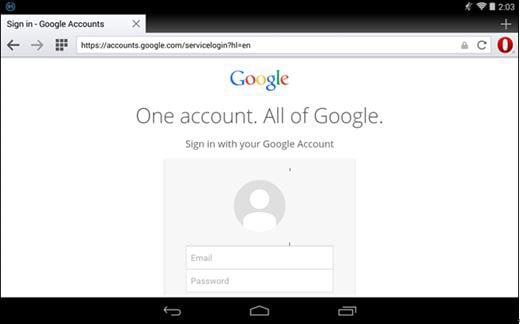 Step 2.

In the lower-right corner of the screen, touch settings and then tap on "History" from the options presented.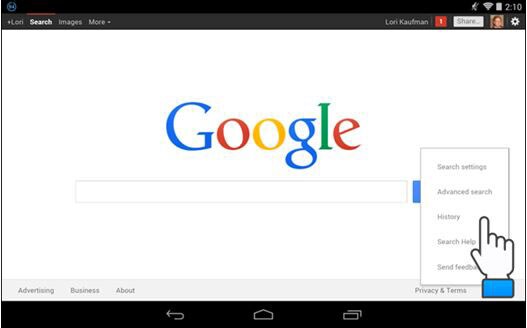 Step 3.

In the next window you will see all of the search items you have used that day.

Above that, you should also see a check box button. To remove all the items, check the bon d then tap "Remove All Items". You can also access older items by tapping on the "Older" button on the right side of the browser window.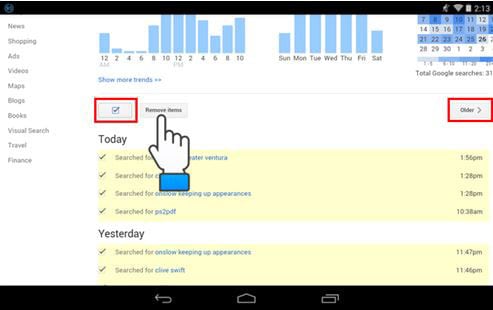 Step 4.

Once all the search data has been removed, you will see a message detailing the number of search items that have been removed from your history.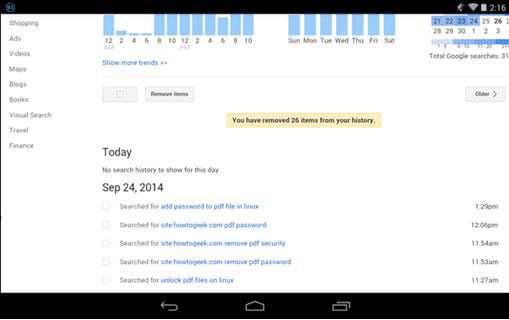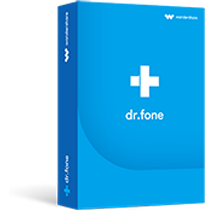 100% Permanently Deleted Data on iPhone, iPad, iPod with Unrecoverable.
It can be used to secure private data by completely erasing this information from your iPhone.
It can erase files to maintain your phone optimal performance and reclaim some storage space
It can also be used to scan your iPhone for junk files.
All data eased using dr.fone - Data Eraser (iOS) is completely unrecoverable even with the best recovery software.
3,926,035 people have downloaded it