"I have lost some of my important documents from a DVD and now I can't seem to get them back. Is there any DVD data recovery tool for Windows that can help me?"
- a question from Quora
This is a query from a concerned user that we have recently got about DVD/CD data recovery. Although, CDs and DVDs have been replaced by USB drives these days, a lot of people still use them. While they are pretty compact, they also suffer from unwanted loss of data quite often. Since the situation can't be avoided altogether, we can take some preventive measures to get back the lost or deleted data from a CD/DVD. To help you do the same, we have come up with a 100% working solution to use a DVD recovery software right here.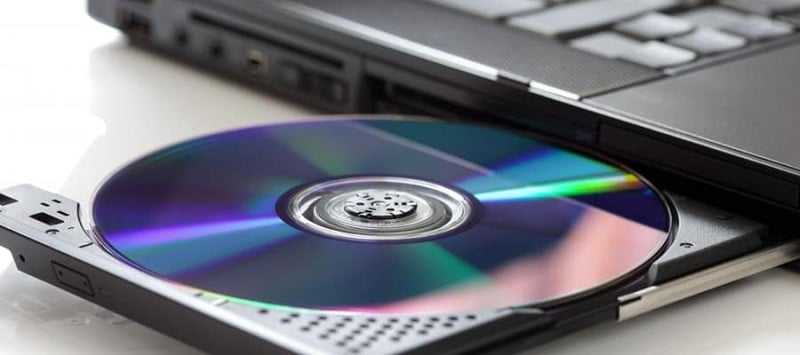 Part 1: Is It Possible to Recover Data from a Corrupted DVD/CD?
In a nutshell – it is possible to recover data from a corrupted CD or a DVD. Though, the success rate would depend on several factors. One of them is the degree of physical damage on the disc. For instance, if the surface of the CD or DVD has been severely damaged, then it can be tough for any device to read data from it.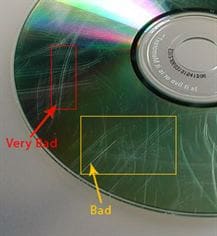 Apart from that, software related issues and the time taken after data loss are other important factors. When something is deleted from a CD or DVD, the storage isn't erased right away. It just becomes accessible to be overwritten by another piece of content. Therefore, if we take immediate actions using a CD/DVD data recovery software, then we can certainly get back our lost or deleted data.
Part 2: How to Recover Data with a CD/DVD Data Recovery Tool?
Both, Compact Discs, as well as Digital Versatile Discs, are extensively used to store all sorts of content. Though, if you have suffered from an unwanted data loss, then use a reliable DVD/CD data recovery tool like Recoverit (IS). Being one of the most sophisticated and reliable data recovery tools out there, it can retrieve your deleted and lost content under all scenarios. The application has recently released its new upgrade that boasts one of the highest success rates in the industry. It has also extended its support to all kinds of CDs and DVDs for a hassle-free recovery.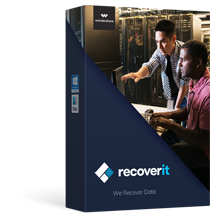 A Life Saver to Solve Your Data Loss Problems!
It is one of the most successful data recovery tools with a user-friendly interface that does not need any prior technical experience.
Using Recoverit (IS), you can get back lost data from every kind of CD, DVD, or any other external source (including SD cards and USB drives).
The tool supports the recovery of more than 1000 different types of data for photos, videos, audios, documents, emails, and so much more.
You can preview the extracted content on its interface and handpick the files you wish to save.
It yields excellent results, no matter what the situation is. Some common data loss scenarios that it supports are accidental deletion, formatted source, corrupt storage, malware attack, and so on.

3,165,867 people have downloaded it
You can download the DVD recovery software for free by visiting its official website on your Windows or Mac. The basic free version comes with certain data limits and you need to upgrade to its premium version to access its unlimited features. Here's how you can use this DVD/CD recovery software.
Step 1

Install Recoverit (IS)

Firstly, download the installer of Recoverit (IS) on your Mac or Windows system and launch it. Click on the "Install" button and follow a simple click-through process to complete the setup.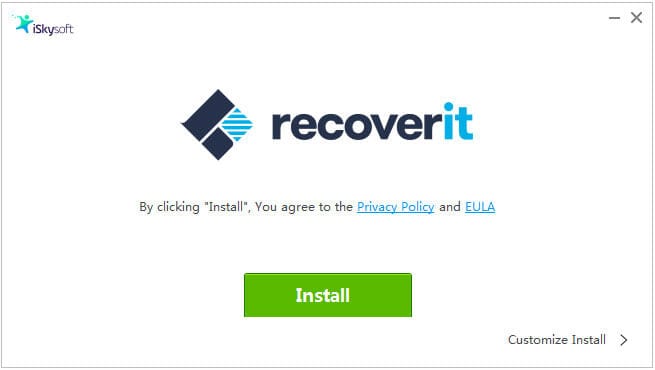 Step 2

Insert the corrupted CD/DVD

Launch the Recoverit (IS) application on your system and insert the corrupted CD or DVD to it. In no time, the inserted media would automatically be detected by the application. From the list of the available options to scan on the home page of the tool, select the inserted CD/DVD under External Devices.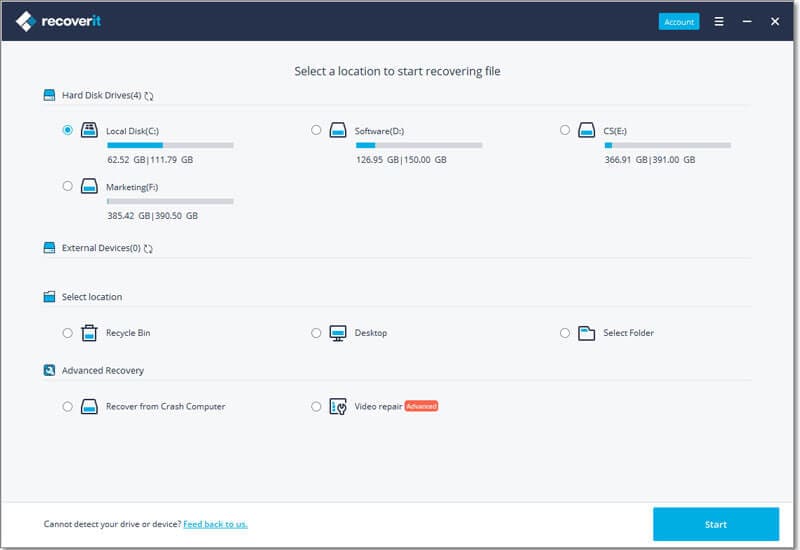 Step 3

Scan the selected disc

As you would click on the "Start" button, the application will scan the connected media for any lost or deleted content. Although you can pause the process in between, it is recommended to let it complete to get positive results in the end.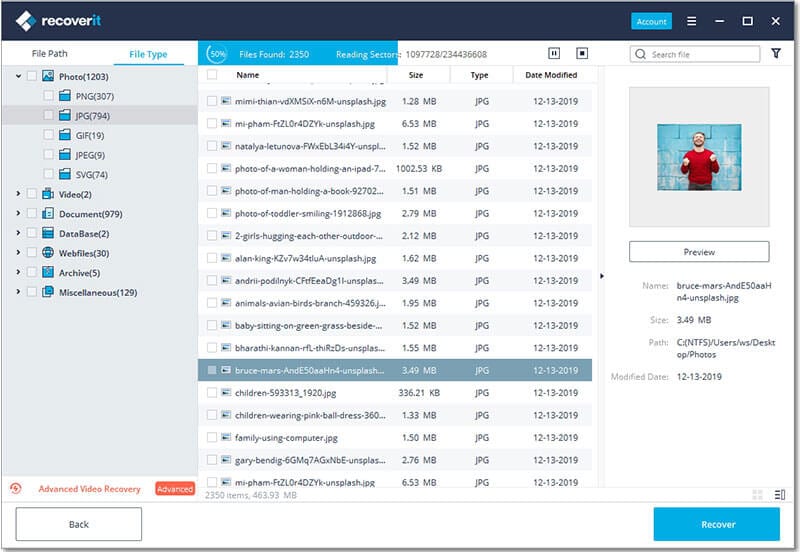 Step 4

Preview and save your data

That's it! In the end, the application will display all the extracted files by categorizing them into different sections. Simply preview these files or use the search bar to get specific results. Select as many files as you wish and click on the "Recover" button to save them to a trusted location.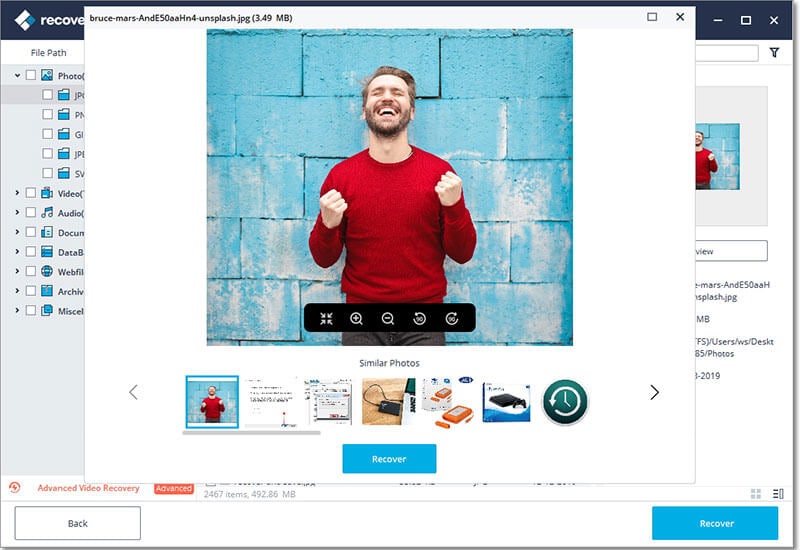 Who knew it would be so easy to perform DVD/CD data recovery using a reliable tool like Recoverit (IS). Just make sure that the extracted data is not saved on the corrupted CD or DVD again. Instead, recover it to a trusted location on your system or any other external source. Go ahead and give this excellent DVD recovery software a try and share it with others too.