FAT file systems only support old devices such as a DVD player or digital decoder. But for some instances, you need to format USB to FAT/FAT16. However, there is no FAT16 option in the format window. FAT/FAT16 has a maximum volume size of 4GB and maximum file size of 2GB. If your USB flash drive is 8GB or larger, it will not support the FAT format.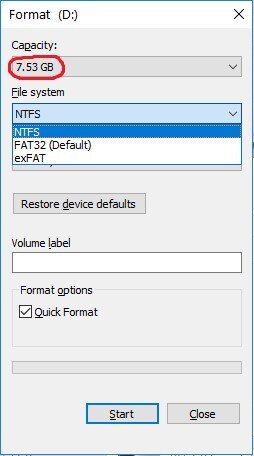 To give you an overview of this issue, see the scenarios with solutions in the table below.
| | |
| --- | --- |
| Scenarios | Solutions |
| The USB flash drive is 4GB or less | Format 4GB or less USB to FAT/FAT16 using Windows Disk Management |
| The USB flash drive is larger than 4GB | Format USB larger than 4GB by resizing with DISKPART |
Note: Before formatting your drive, make sure to back up your data to have a secure archive of your important information to quickly and seamlessly restore your device in the event of data loss.
Format 4GB or Less USB to FAT/FAT16 Using Windows Disk Management
Here are the steps to format 4GB or less USB to FAT/FAT16 using windows disk management.
Step 1.

Navigate to your windows and find Disk management.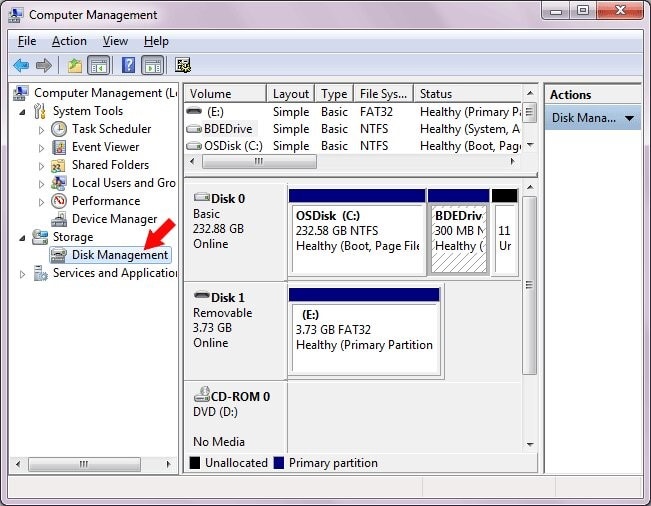 Step 2.

Click the USB drive and format the USB drive into FAT.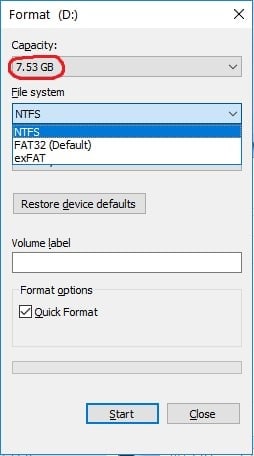 After formatting and renaming it, you will now be able to see the formatted USB drive to FAT16 in Windows Explorer.
Format USB Larger Than 4GB to FAT/FAT16 by Resizing with DISKPART
In Windows 10, the FAT16 option is no longer available in the GUI when you insert a larger drive. But don't worry. We can prepare and format the SD card with FAT16 using DISKPART.
Step 1.

Open a command prompt on your Windows machine by selecting the search option next to the Windows Start menu on the bottom left of your screen.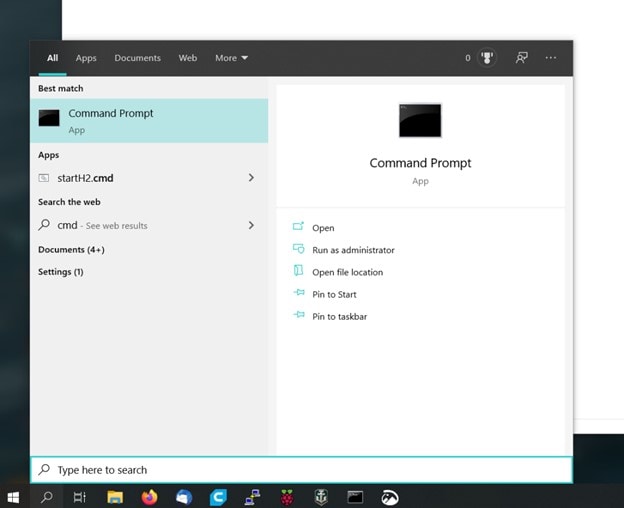 Step 2.

In the search field a, type cmd. Press Enter.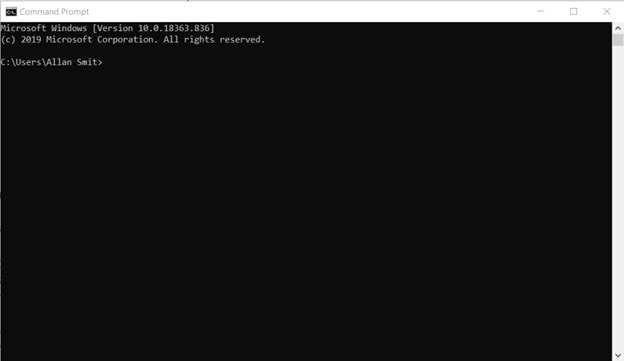 Step 3.

Start DISKPART.

Accept the warning because you want to make changes to your drive. Diskpart.exe will launch in its window.

Step 4.

In the Diskpart window, execute the List disk command.

It will display a list of all disks in your system. In this example, Disk 6 is an 8GB micro SD card.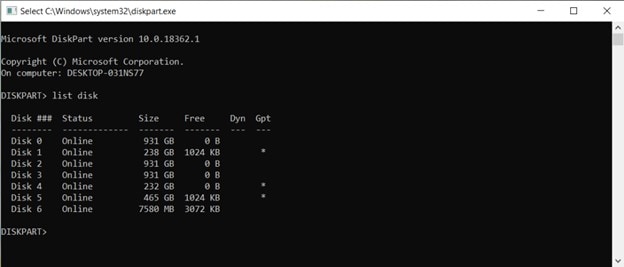 Step 5.

Run the Select disk command to choose the correct Disk.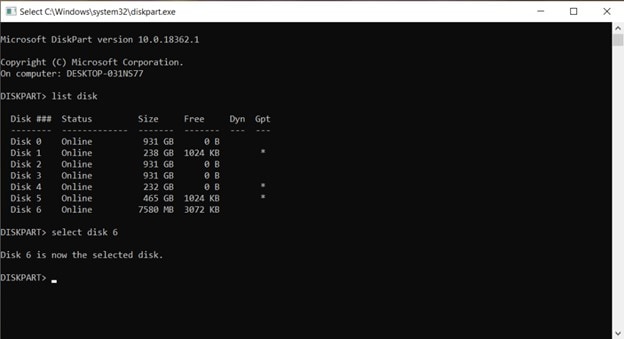 Step 6.

Check the drive for existing partitions, as we will need to delete those before creating a new FAT16 partition. Execute the Command list part.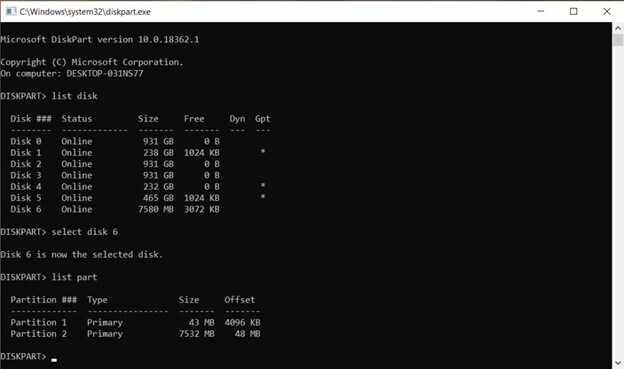 Step 7.

Both partitions must be removed, and make sure you are on the correct disk.

You must first select the partition using the Select part <X> and then delete it using the Delete part.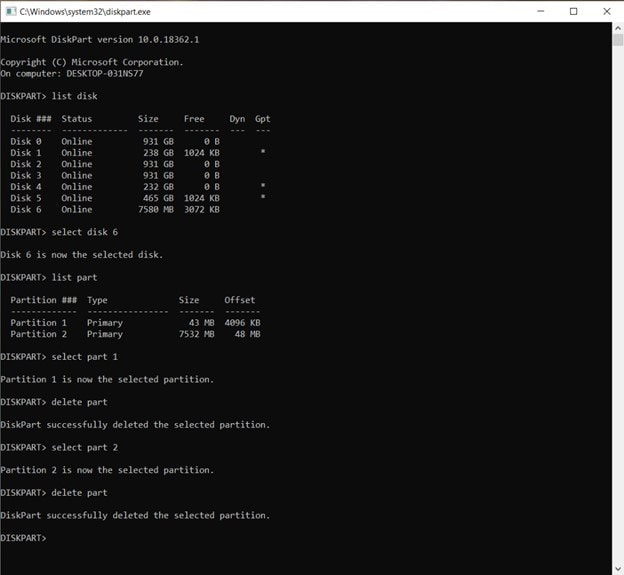 Step 8.

Finally, we run the Create command to create the new partition.

Create part primary size=4000. This 4000 is significant because FAT16 only supports up to 4GB.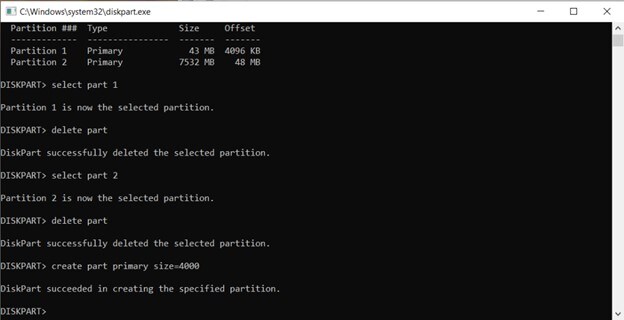 Step 9.

When you run the command, a Windows File Explorer window will open almost immediately because Windows has detected the new partition and wishes to format it.

Ignore that for the time being; you can verify your new partition by running the List part command again. It should show a 4000 MB primary partition.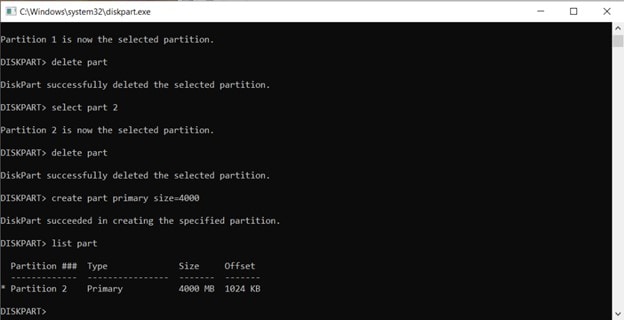 Step 10.

Return to your Windows Command prompt by typing Exit to close the DISKPART window.

From the Windows command line, type format H: /FS:FAT /Q, replacing H with the drive letter of your drive. Press Y to give your drive a unique name.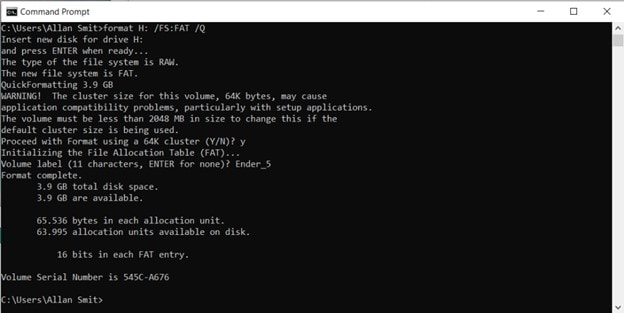 After a few seconds, the drive should appear in Windows Explorer, and you should be able to use it.
Bonus Tips: How to Recover Lost Data After Formatting USB to FAT/FAT16?
Formatting a USB to FAT16 will erase all the data in it. If you find that you lost some important files after formatting, you can use data recovery software like Wondershare Recoverit to help restore them. The following are the main features of Recoverit:
Recover over 1000 types of data types, like photos, videos, emails, files, audios, etc.
Recover data from numerous scenarios. Be it due to files being overwritten, a system crash, accidental formatting or virus attack, Recoverit is able to make a total recovery.
Recover from any storage device, such as Hard Drive, Desktop, USB Drive, SSD, SD card, recycle bin, etc.
Ensure 100% data safe and easy operations.
How to Use Recoverit to Recover Lost Data from FAT16 USB Drives?
When you delete files from your system, they are not always deleted. Only the path to the file is deleted, with the actual data remaining unless overwritten by new data. You can improve your chances of recovering your data by selecting the right data recovery service. Follow the steps below to recover lost or deleted files using Wondershare Recoverit.
Step 1.

Choose the drive/file location.

Wondershare Recoverit will detect all external storage devices connected to your system automatically. To begin the recovery process, select the connected USB flash drive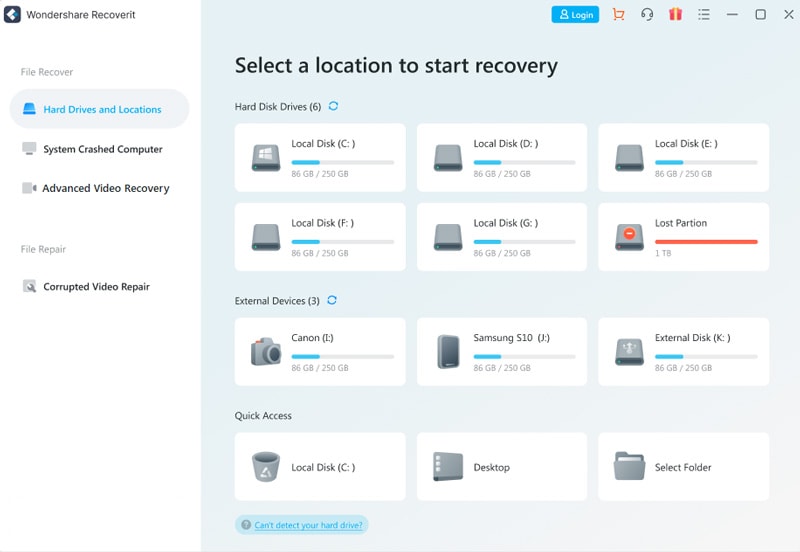 Step 2.

Scan for lost files.

Now, select the drive from which you want to recover data and press Start to begin scanning on the selected drive. Wait until the scanning process is finished. At any time, you can pause or stop the scanning.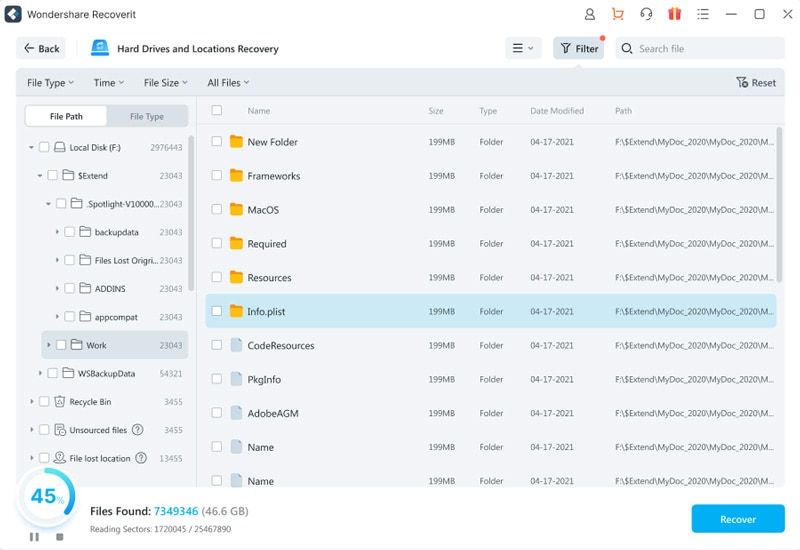 Step 3.

Preview and Recover.

When the scan is finished, it will display all of your deleted files. You can view and preview the lost data from FAT16 USB Drives. Select the files you want to recover and click Recover to restore the file to the destination folder.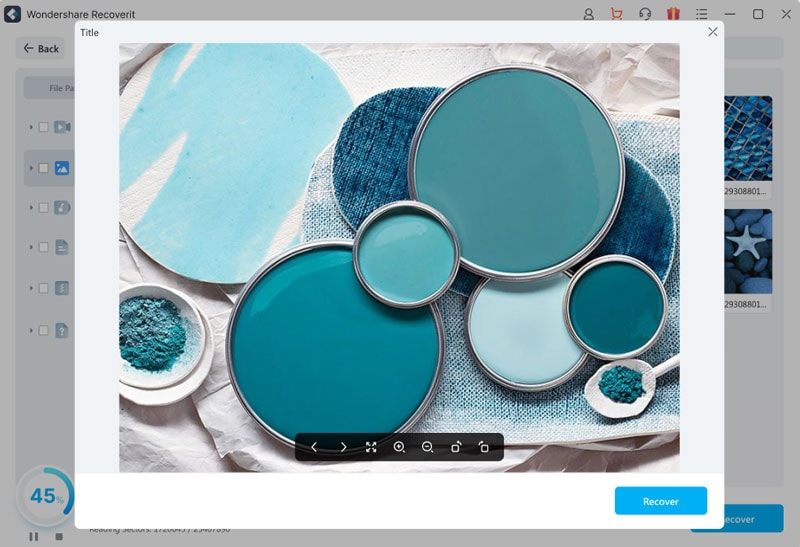 Conclusion
When formatting a USB drive to FAT/FAT16 in most Windows systems, you have two options for formatting your USB Flash Drive. One is to use Windows Disk Management for fewer GB drives and resize larger USB drives with DISKPART.
Always back up your data before starting the formatting process. If you need to recover data from a corrupted or inaccessible USB drive, Wondershare Recoverit could be a great help.