Apple is one of the biggest names in tech worldwide. However, what most people fail to realize is that its ecosystem is seamless and reliable as well. You can create a document on your iPad, edit it on your iPhone, and use it for a presentation on your Macbook, all within the same hour.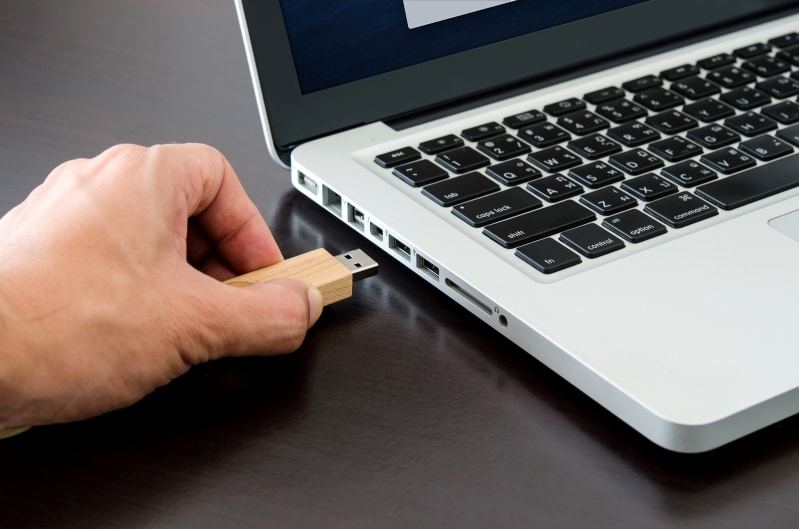 Still, that system leaves out more accessible and open-source devices, which might create a problem if you want to format flash drive to FAT32 Mac since your friend uses Windows or a device that doesn't have APFS or HFS+. Although, Apple offers you plenty of ways to format USB stick to FAT32 on Mac. We shall discuss the two most effective ones in this guide.
Note: When you format an external storage device, like a hard drive, with any file system, you also erase any data it may contain. So, it is best to create a data backup for the drive using reliable cloud storage or an external hard drive. Even if you lose the data, you need not panic. Software like Wondershare Recoverit can help you recover any lost data post the formatting process.
Method 1: Format USB Flash Drive to FAT32 on Mac Using Disk Utility
Disk Utility is an in-built feature that ships with all macOS configurations. It is easy to find under the Utilities section and can help you format your choice of a file system for any external storage device. It has an intuitive interface, and you can use your Mac PC for other tasks while the formatting is underway. For those who don't have extensive knowledge in programming, this shall be the preferred option.
Let's look at the application that only requires a few simple steps to convert USB to FAT32 Mac.
Step 1.

Insert the flash drive into your system.

Your device shall display a notification when it's detected.
Step 2.

Use cmd+spacebar to open the Spotlight and type in "Disk utility."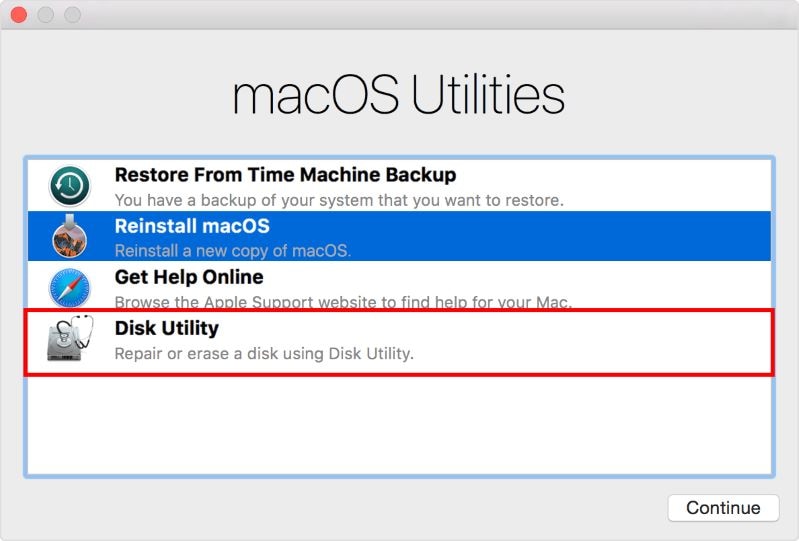 Step 3.

Click on the appropriate software from the list that appears.

Alternatively, you can navigate to Applications > Utilities > Disk Utility.
Step 4.

From the sidebar, choose the one you need to macOS format USB drive FAT32.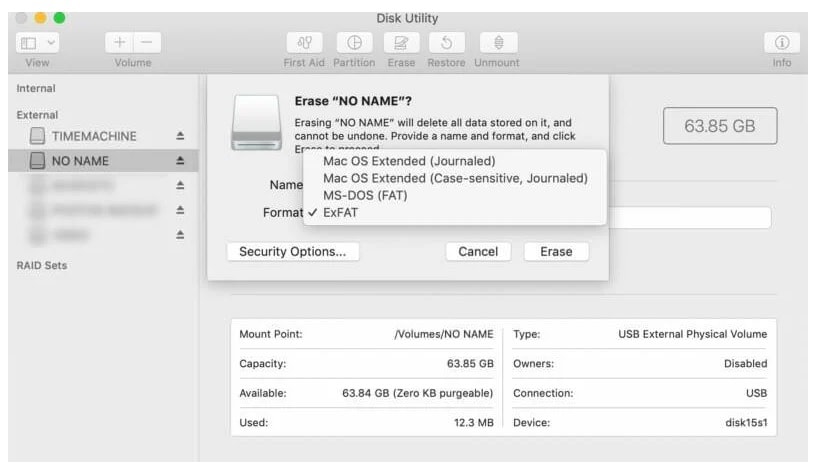 Step 5.

Under the File Format tab, select MS-DOS (FAT) if you wish to format a card of size 32 GB or less.

For 64 GB or more, it helps to go with exFAT. You can also name the flash drive per your preference.
Step 6.

Go to the Erase button and wait for the process to conclude.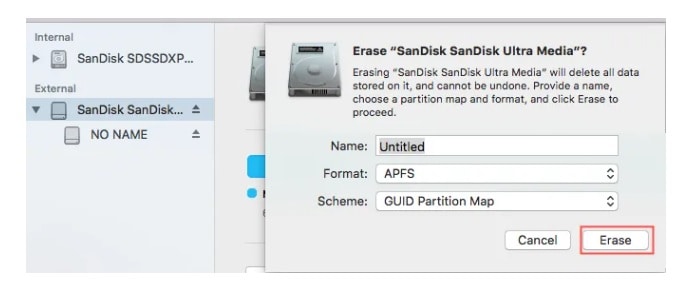 Once the software confirms that the card has been formatted, you can use it just like any other flash memory device. Henceforth, all data stored on the USB drive will remain readable with different operating systems as well.
Pros
It is the most accessible method, as even those without any IT expertise can use it to convert USB to FAT32 Mac
The process remains the same for other file formats as well. You only need to change the output format from a single dialog box
It doesn't need to download any other software to your computer, freeing necessary storage and removing the risk of virus infections
You can still use your PC for other tasks while Disk Utility is busy formatting the flash memory device
Cons
The chance for the process to fail is higher compared to the Terminal method described later in this guide. Even after substantial waiting, it can fall at the last minute
It is slower as compared to third-party USB drive formatting methods
It puts some stress on the hardware. You can observe your PC getting heated if the process takes longer than a few minutes
Method 2: Format USB Flash Drive to FAT32 on Mac Using Terminal Command Line
The Terminal is the macOS version for Command Prompt in Windows. Instead of wasting graphics memory and processor allocation to load in the UI, the terminal cuts straight to the chase and formats the drive with a few commands. As such, it is swift and more reliable than Disk Utility. Although, people without programming experience should consider carefully entering the commands. A single typo can format the wrong drive or wipe your entire system.
You can format USB FAT32 Mac Terminal using the following procedure.
Step 1.

Launch the Terminal app by looking for it in the Spotlight or going to the menu bar and browsing through Go > Applications > Terminal.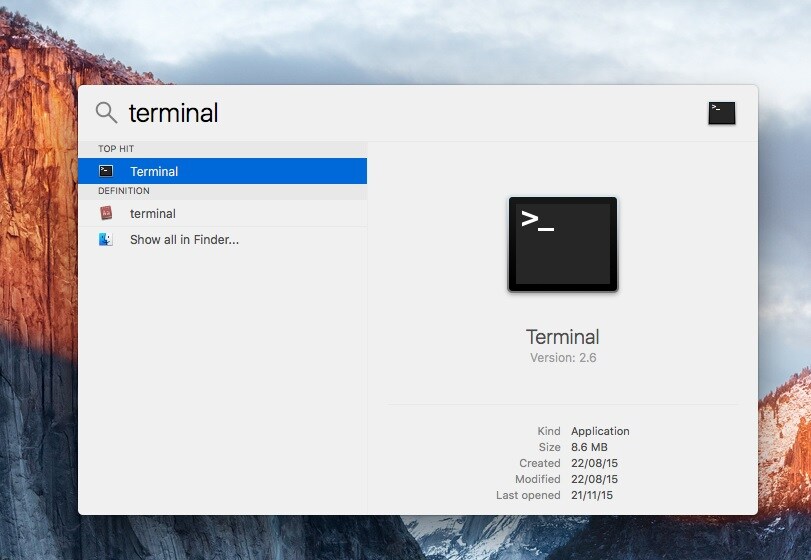 Step 2.

Insert the appropriate flash drive into the computer.
Step 3.

Type in 'diskutil list' in the Terminal window.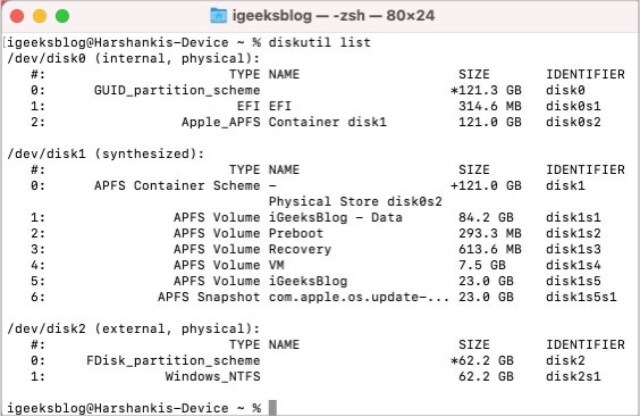 Step 4.

From the available list of disks, identify the flash drive you wish to format using the matching properties.
Step 5.

Type in 'sudo diskutil eraseDisk FAT32  USBDRIVE MBRFormat /dev/disk2' (Replace USBDRIVE and /dev/disk2 with the adequate identifier as per your system's list).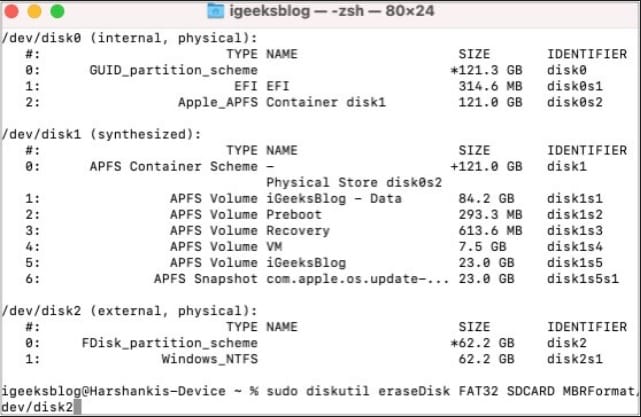 Wait for the process to conclude. It should be over soon, depending on the size of your flash drive. Once it's done, you can access the partition and use it to store the necessary files. Those will remain editable when you access the device with a Windows computer.
Warning: The process requires you to identify the correct slot for your flash drive carefully. So, it is best to study its specifications beforehand and not have any other disk partition with the same configuration.
How to Recover Lost Data After Formatting USB to FAT32 on Mac?
In case you macOS format USB drive FAT32 and accidentally delete files without a backup, there is still a chance to recover them. There is data recovery software available that can help you do that with relative ease. Wondershare Recoverit is a reliable option. It has installer packages on the official website for both macOS and Windows.
You can use Wondershare Recoverit for not just the FAT32 file system but also others, including APFS, HFS+, NTFS, FAT16, exFAT, RAID, EXT4, EXT3, and EXT2. Recoverit even supports data recovery from over 500 real-life data loss scenarios, including accidental deletion, virus infection, computer crashes, etc.
Recover over 1000 types of data types, like photos, videos, emails, files, audios, etc.
Recover data from numerous scenarios. Be it due to files being overwritten, a system crash, accidental formatting or virus attack, Recoverit is able to make a total recovery.
Recover from any storage device, such as Hard Drive, Desktop, USB Drive, SSD, SD card, recycle bin, etc.
Ensure 100% data safe and easy operations.
To utilize Wondershare Recoverit for all your file recovery needs.
Step 1.

Download and run Wondershare Recoverit on your macOS device and open the main menu.

Browse to the location of the storage device you wish to recover the data from.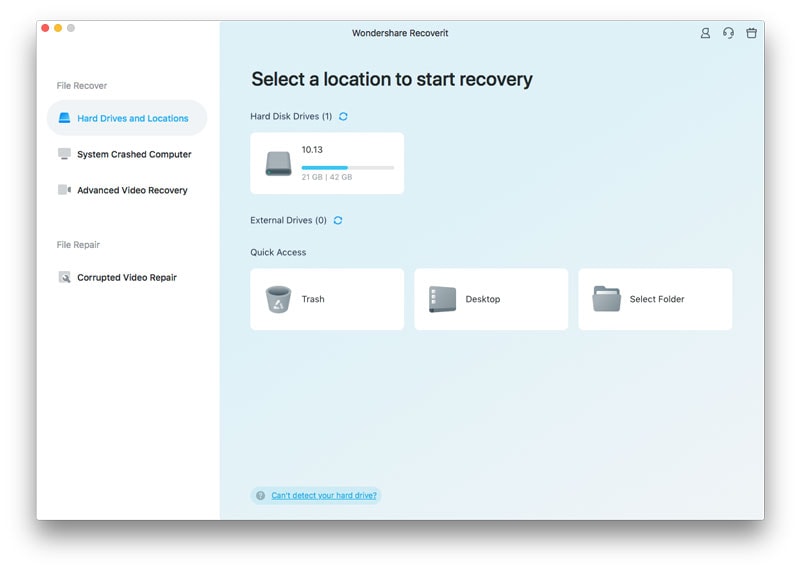 Step 2.

Recoverit will initiate a scan of the flash drive.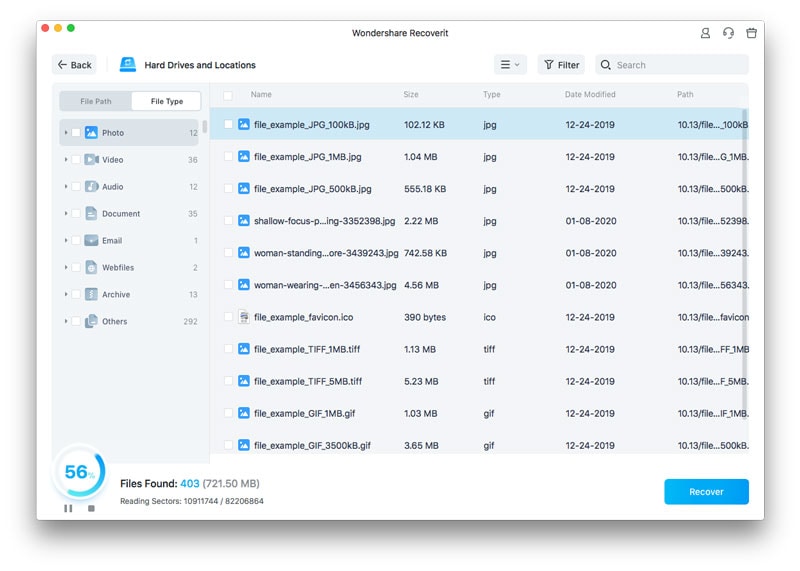 Step 3.

Once it concludes, you can preview and save all the recoverable files.

Select the files you wish to recover to your drive. You can use the Preview button to ensure that it is the desired file. Choose the Recover option from the bottom pane.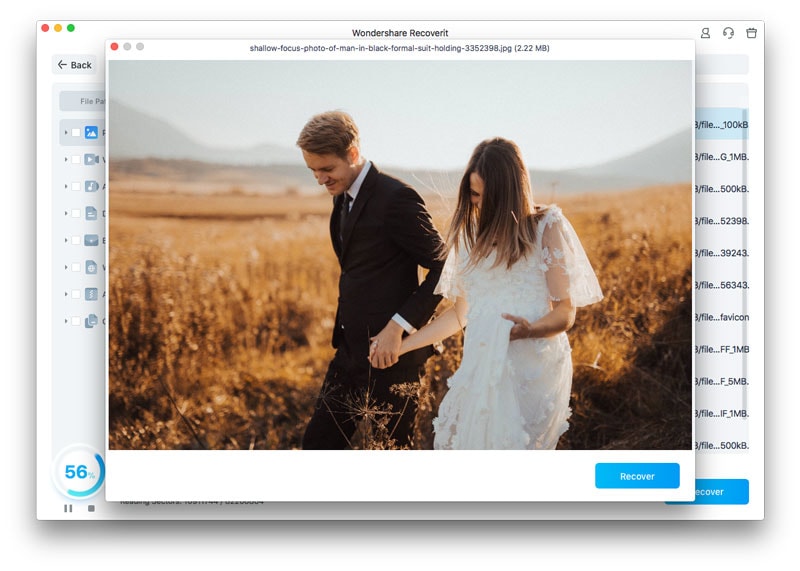 And that's it! Once the process concludes, the file shall appear in its original location within the USB drive. You can recover up to 100 MB at a time without paying a single cent. If you want to recover high-density files, it is best to go with any of the available pocket-friendly subscriptions.
Conclusion
Regardless of how you format USB to FAT32 Mac, the two methods mentioned above are the quickest. Even if you lose your files in the process, Wondershare Recoverit can help you get them back. Still, if you have any other questions related to file system formatting on macOS, we'll be happy to help. Comment your thoughts below, and an expert will try to reply to them as soon as possible.