Most of us often set password on our hard drive and there is no particular reason so as to why we do so. We use passwords for security reasons and in order to protect our important files. However, it is no wonder that time and again we forget our passwords and our drives remain locked until the password is cracked. While many of us would start panicking at this crucial moment, it is better to know how you can perform hard drive password recovery.
Part 1. How to Do Hard Drive Password Recovery
If you end up having a locked hard drive, you would probably contact your hard drive provider for support. However, most of the providers will clearly tell you that there is no way to reset or recover your hard drive password. This is when it is important to know that there are some tools available to recover your password.
Here, we have picked up a user-friendly HHD Unlock Wizard tool that empowers you to remove and unlock hard drive BIOS password. It helps you remove both User and Master password. This tool uses unlocking algorithms which allow removing an unknown HDD password so that you can use your drive again. However, it removes the password together with the data to make your hard disk usable and accessible again.
Step-by-Step Guide to Decode Encrypted Hard Drive
Step 1 Go to the official website, download and install HHD Unlock Wizard from there and run the application on your system. On the user interface that appears, click on Next and choose your hard drive from the list of hard drives that queue up on your screen. After selecting the drive, click on Next. The application will instantaneously initiate unlocking.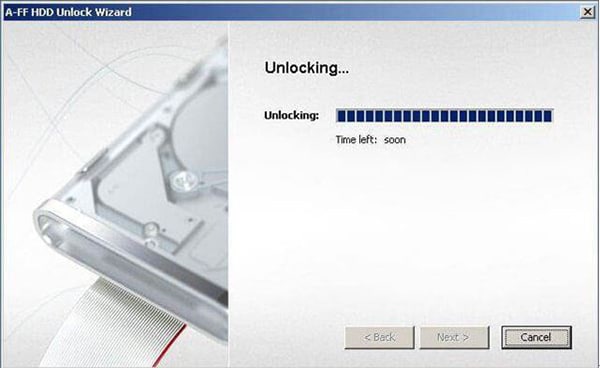 Step 2 When the unlocking process is finished, shut down your computer and boot up again. Now when your computer will re-open again and you will find that the password has been removed.
Part 2. How to Do Hard Drive Data Recovery After Hard Drive Password Recovery
Recoverit for Mac is an explicitly contrived data recovery tool. It is immensely efficient when it comes to recover photos, videos, music, documents, lost partitions, volumes and more. Whether you have lost photos on your camera or on your computer, this tool will powerfully scan the entire device to find out all your photos. Recoverit functions incredibly well when it comes to retrieve lost data from hard drives that were locked.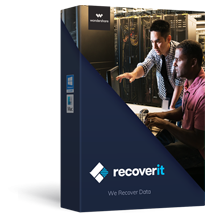 Why Choose This Hard Drive Recovery Software:
Deep Scan option given in this tool searches the whole drive thoroughly and deeply.
It features Preview option which is in-built to help you figure out which of the files are recoverable.
The read-only process performed by the tool is to make sure your data is not changed once it is recovered.
The user interface of the program is pretty interactive and quite easy to use so that anyone can recover lost data without problem.

2,965,271 people have downloaded it
Step-by-Step Guide for Hard Drive Data Recovery After Hard Drive Password Recovery
Step 1
Select Target File Types
Use official website to download this amazing software. When the software is downloaded, launch the software on your Mac.
Step 2
Hard Drive Selection
After selecting your mode, a list of all the existing drives will be made available on the program's interface. You can select the drive from which your files are lost while retrieving its password. In case the drive you want to scan is not found in the list, you can click on "Refresh" icon. Once the drive is selected, click "Start" button to begin the scanning process. After the quick scan, if you can not find the data you want to get back, you can use deep scan, clicking "Deep Scan" takes significant time but it is definitely deeper and more powerful.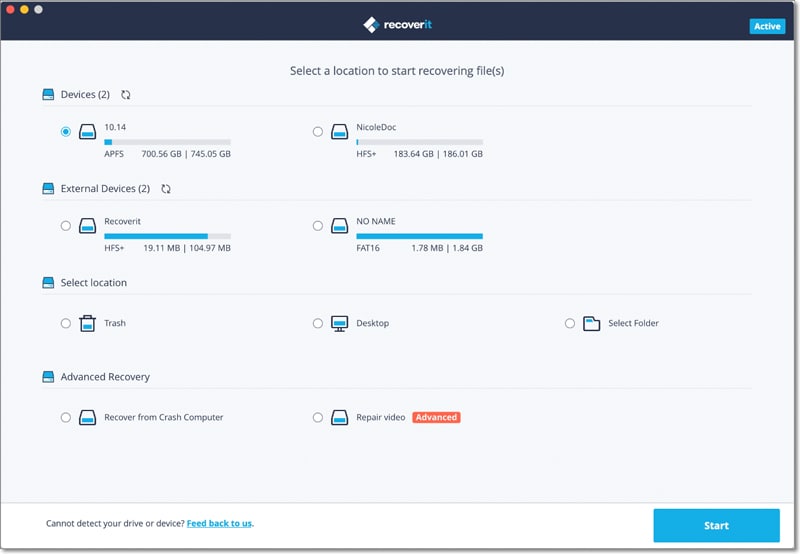 Step 3
Recover Deleted Data from Hard Drive
When the scanning is complete, the lost files will appear on your screen in the form of a list. You can tick mark the files you want to restore and click on "Recover" button, then save the recovered files to another drive or another folder in the computer itself.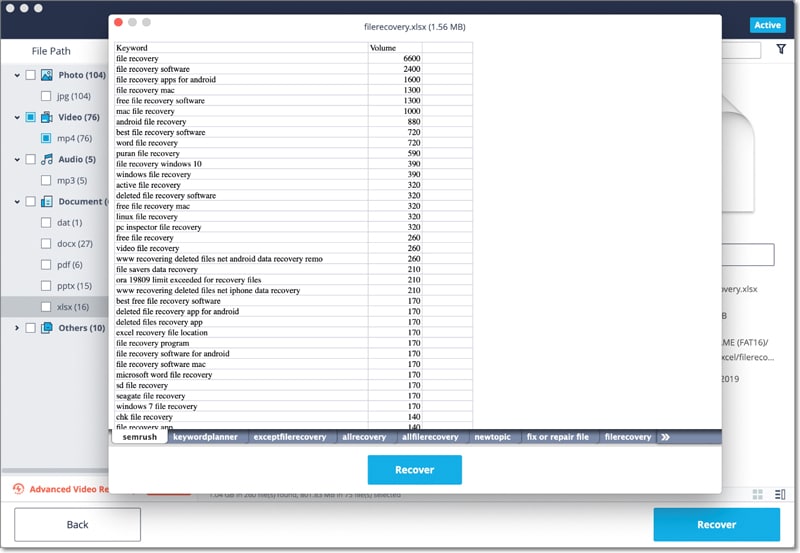 These outstanding tools have made it pretty easier for you to perform both hard drive password recovery and hard drive data recovery in minutes.