The chances of you managing to recover the BitLocker partition from a formatted drive pretty much depend on if the BitLocker metadata is intact or not. In case the BitLocker encrypted partition is formatted accidentally by a formatting tool which is Windows-built in, under Windows Vista 7, 8, 8.1, 10, the Window's PC would most likely erase every single metadata so that it is gone permanently and there's no way in which this data can be recovered from a formatted Bitlocker encrypted partition it was built in Windows Vista 7,8,8.1 or 10.
BitLocker metadata helps in storing the password or the recovery key of 48-digits. In case the BitLocker metadata has been corrupted, there is no way in which data from the encrypted BitLocker partition can be decrypted.
So what is a BitLocker Encryption?
BitLocker encryption is an extremely crucial part of the Windows OS that helps in providing an added security layer as well as encryption on the drive. Although it is usually used to help in making the entire drive more secure, sometimes it can make it really difficult to access data. In case you have encrypted your hard drive and it seems not to decipher it, it can also lead to data loss. But, do not worry. You can still manage to recover back all your files from a BitLocker encrypted drive by use of a special data recovery program.
Part 1. How a BitLocker does encrypted partition work?
The BitLocker is an original feature of Windows that was introduced in the Vista window and since then it has become a part and parcel of the OS. It helps in supporting encryption of the entire disk through the implementation of the CBS and the AES algorithm. Through encryption of the entire hard drive space, data is 100% secure. 128-256 bit key is required to give access to the users. It is also possible to achieve drive encryption by simply visiting the security section as well as the control panel.
Part 2. Why iSkysoft BitLocker Data Recovery Stands Out?
Recoverit is a well known and professional BitLocker data recovery program that can help in recovering data from a BitLocker that has been formatted, support data recovery from a BitLocker encrypted partition that is corrupted by a virus, damaged, inaccessible, failed, crashed, accidentally formatted, or deleted in any Windows version (WindowsXP/ Vista 7,8,8.1, 10) as well as from windows server of any version. Mac users please click here.
Now, let's check the detailed features as follows: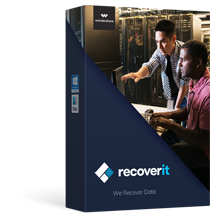 Support to recover data lost in different scenarios, like external hard disk, system crash, formatted disk, crash computer, virus infection, etc.
It can fix playback issues with videos like a corrupt file, dropped frames, audio/video syncing, grainy video, missing audio/video, and so on.
8 different recovery modes to help you locate the lost data and get them back in the shortest time.
Newly upgraded system crash recovery allows you to recover data from an unbootable system within few simple clicks.
Recover more than 1000 types of file types, like documents, audio, videos, graphics, emails, etc.
100% risk-free and easy to use, it can greatly improve your working efficiency.
Require no professional skills for both beginners and experts.

2,965,271 people have downloaded it
Part 3. How to Recover Lost Data from A BitLocker Partition?
Step 1. Download and Install Recoverit for BitLocker.
Directly launch the Recoverit on your Windows computer by following the on-screen instructions. Then, you'll see an interface like below. Here, you need to select a recovery mode according to your own needs. "Lost Partition Recovery" is recommended here.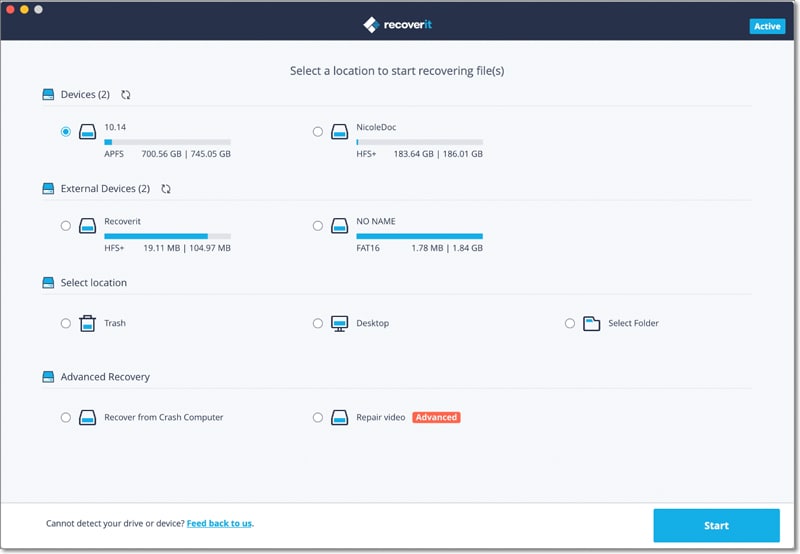 Step 2. Select A Disk to Scan.
Choose the location of your files on the Bitlocker partition and click "Start" to start scanning files from the hard drive. This mode will conduct a quick scan mode by default. So the process will be finished in seconds.
Step 3. Preview and Recover the data you want to recover.
When the scanning is finished, you can check the whole scanning results and find your lost data by previewing. Tick the files you wish to restore and hit the "Recover" button to save them on your computer.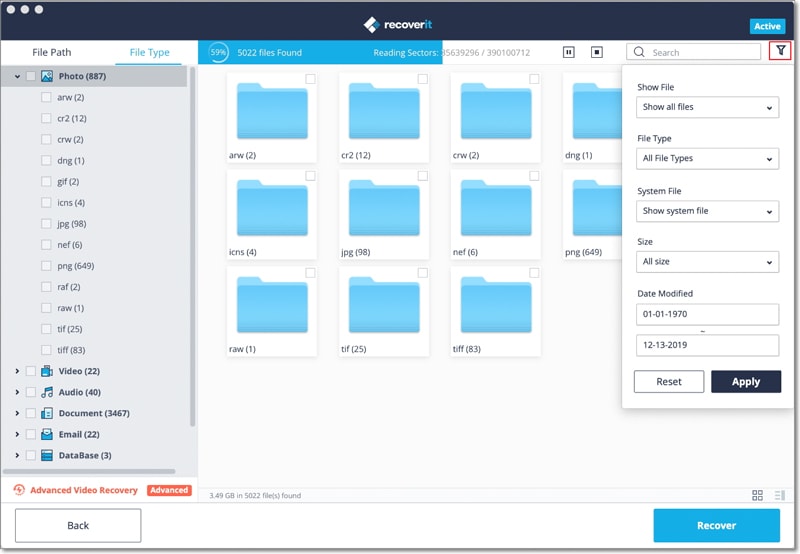 If you still can't find the files you wish to recover, perform a deeper scan by using "All-Around Recovery" mode. It will offer more recoverable files for your reference after the scanning.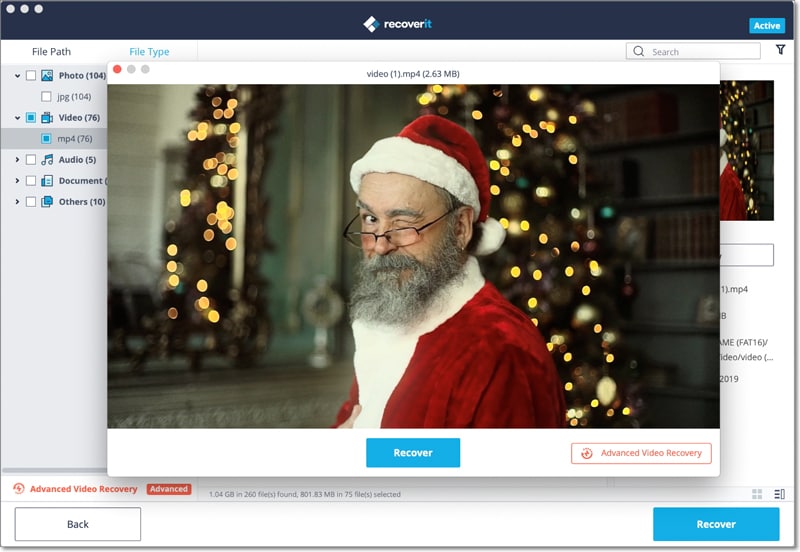 Part 4. If the BitLocker Partition is Crashed, Is It Possible to Fix It?
Just formatted your BitLocker partition accidentally and you're probably wondering if there's a way to recover your data back? Relax, yes there are many programs in the market to help you in recovering BitLocker partition. However, unlike in the cases of common data recovery, recovering a BitLocker partition requires you to have your BitLocker metadata intact and a 48-digit password or Recovery key to helping you in decrypting data from the encrypted partition of BitLocker.
Although some of the common Softwares that support data recovery declare that they have the capacity to help you in recovering from a BitLocker partition that had been formatted, some lack Tue functions to support decryption of data from the Bitlocker encrypted partition. Hence, choosing a professional and reliable BitLocker data recovery Software is critical. Avoid trying out random software that is not well authenticated to help you in recovering data from an encrypted drive.
Conclusion
Although the BitLocker presents tons of advantages especially when it comes to security, it can also lead to data inaccessibility. If you're unable to decipher a code, you can end up losing your entire data. In that case, you need support from a data recovery software so as to help you in recovering files from a BitLocker partition. Recoverit is a perfect tool for such needs. It has built an impeccable reputation and thus it can be relied on.