A PST file is a personal folder file in Microsoft Outlook. The PST file is a helpful application, allowing for the storage of Outlook emails for sent and received emails in the hard drive of your PC. It enables you to break down your backed-up information into more manageable files which are also smaller. However, this kinds of files also easier to corrupt due to varous reasons like a power failure or with a faulty networking device, or anything else. Then how do you recover emails from corrupt PST file?
Obviously, if you can always keep a backup of PST file in a network drive, things could be easier when you stuck into the corruption. But if there is no backup, how can you recover emails from Outlook PST file? Under this situation, an inbox repair tool and PST recovery applications can be of help. You may try restoring the information from a PST archive and get this message – The file drive _letter:archive.pst is not a personal folders file. Outlook is unable to read the corrupt archive.pst file – it does not have valid personal storage folder structure.
How to Recover Emails from Outlook PST File in 3 Simple Steps?
Recoverit (IS) can be used to recover almost every kind of file and from different devices. It is able to recover lost PST files due to device formatting and corruption, lost data because of shift and delete' function, emptied Recycle Bin without backup as well as virus infection.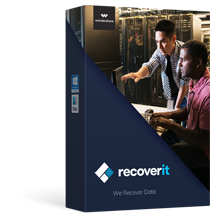 Help you get deleted or lost emails from Microsoft Outlook PST file in any data loss sistuations.
Supports various email formats, including PST, DBX, EMLX, etc.
Recover other types of files from any hard disk or portable devices as you like, such as documents, photos, video, audio, and so on.
Easy to use and high success rate of the recovery ability.
Steps on Recovering Email from Corrupted PST File in Outlook
iSkysoft email recovery software is able to recover lost data because of its powerful recovery ability as well as its simple interface. What users appreciate is that it is able to solve data loss issues quickly and easily too. In fact, you can retrieve data within just a few simplest steps - select recovery location, scan it and recover lost files.
Step 1

Select Hard Drive

Download and install the program to your computer and check that the application is installed in a separate drive than the one with the missing data. When you launch the programme, choose a hard drive where corrupt PST file is located, and hit "Start" button to begin the scanning.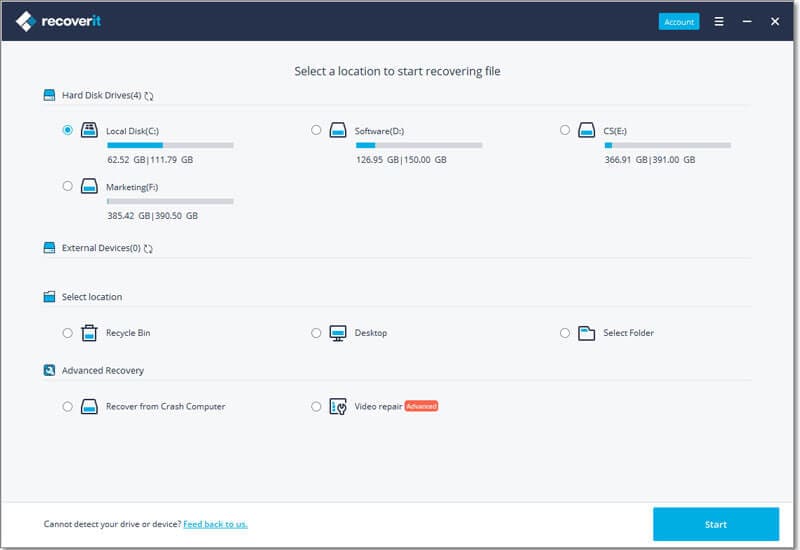 Step 2

Preview files

There'll be a scanning process and then you'll be able to see all of the data on the drive displayed in the next window, including your missing data.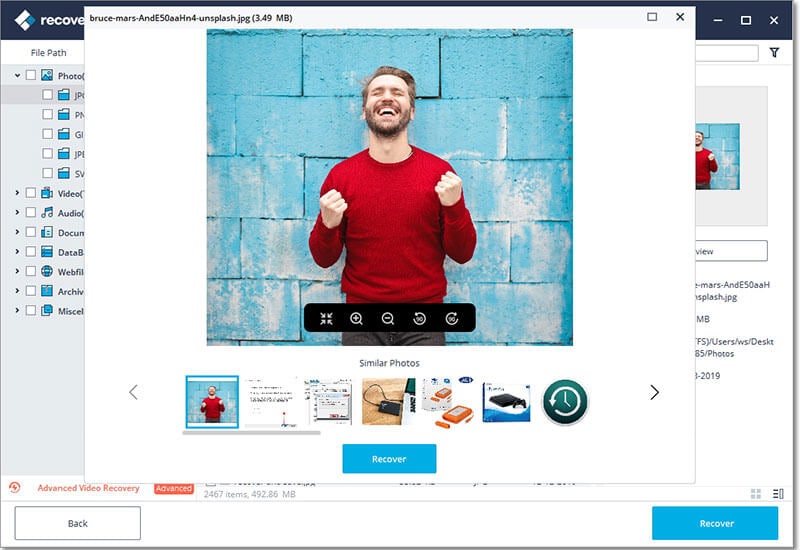 Step 3

Recover Files

Choose the data you want to recover and click "Recover". After you get back PST files, you can use some repair software to convert PST files to emails to complete the process to recover emails from corrupt PST files.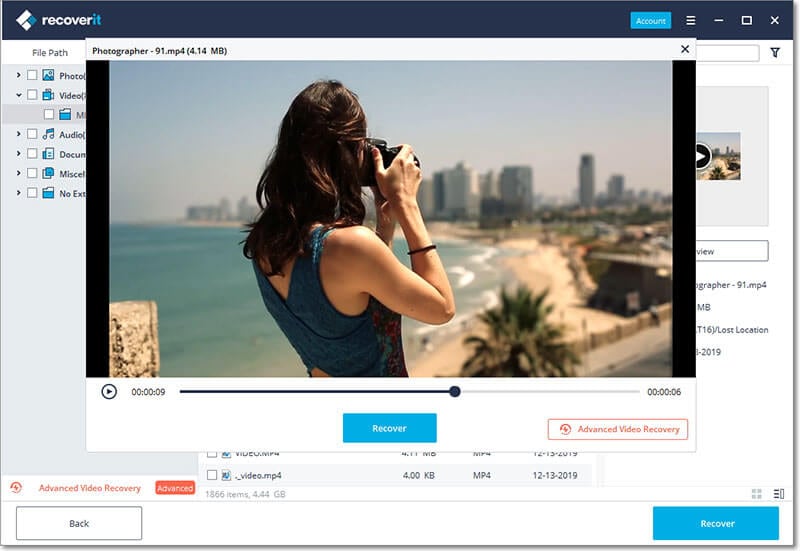 5 Tips on How to Prevent PST File Corruption
1. Convert GPT to MBR with Diskpart Command
Even though your Outlook PST file is easier to corrupt due to lots of reasons, but here we have summarized 5 useful tips to help you reduce the chance of corruption. Let's check them one by one:
Open a number of PST files and move emails. A number of PST files must be created and the emails transferred to them in order to decrease the size of each Outlook data file.


Operate on a small volume of emails. Working with several emails all at the same time results in the MS Outlook desktop email becoming deadlocked, resulting in you having to close Outlook abnormally which can corrupt the PST file.


Don't exceed the size of the PST files that Microsoft has defined. Keep the size of your PST file smaller than the predefined values.


Try to save the PST file on hard drives because saving on them other network drives heightens the chances of their corruption.


Keep your system protected with anti-virus programmes. Make sure that the programme you select has definitions for all latest viruses and can also scans the downloaded emails and files.
Assistance:
Some people fret and say they need to call in an IT specialist to repair their corrupt PST files. There are online tutorials available on the official website of iSkysoft. There is also the live chat option available on the website as well as email details and telephone details.
There are so many advantages to using Recoverit (IS)y that it is worth getting rigged up with it. The fact that various data formats can be restores, that you can recover partitions in the corrupted storage device and that you're able to recover data from many different devices quickly and safely provides you with enough reasons to ensure that you're using iSkysoft to recover emails from corrupt PST files.