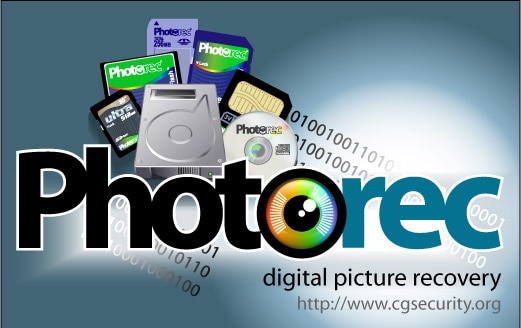 PhotoRec is a free and open-source data recovery software that you can use to recover files and data on your Windows, Linux, and Mac computer. Many users find it's a great alternative to commercial data recovery applications. Read this PhotoRec review to find out how PhotoRec works and how good it really is.
PhotoRec Data Recovery Specifications
PhotoRec has been around for many years. It was developed by Christophe Grenier, a software developer who owns CGSecurity. The first version of the PhotoRec was released in 2008. Since its release, Christophe and his team have consistently improved the software to include new features. Below is a breakdown of PhotoRec's specifications.
| | |
| --- | --- |
| Latest version | 7.1 |
| Download Size | 25.1MB |
| Supported file types | 480 file extensions, including ZIP, HTML, Office, PDF, JPEG, etc. Check the list of supported file formats. |
| Supported Operating Systems | DOS, Windows 10/8.1/8/7/Vista/XP, Windows Server 2016/2012/2008/2003, Sun Solaris, macOS X, Linux, FreeBSD and OpenBSD. |
| Supported File Systems | FAT, NTFS, HFS+, exFAT, ext2/ext3/ext4 filesystem |
Features of PhotoRec
PhotoRec is a free data recovery software that helps you recover lost files like documents, videos, photos, and archives from your hard disk or other storage devices. PhotoRec is based on a simple textual interface that's easy to navigate if you have a bit of technical experience. In addition, it is software distributed by GNU General Public License. This means users can efficiently run, share, study and modify the software without fear of committing illegal actions. Although this is an excellent feature, the top features of PhotoRec Data Recovery software include:
Free and Open Source
Apart from being a free app that anyone can use, it is also an open-source software. This means that redistribution of this app is also free. Additionally, programmers can improve or modify the app. They can also fix parts of the app that they feel isn't working properly. This is why it's a good choice for programmers looking to recover data.
Supports all Operating Systems
One of the main benefits of PhotoRec data recovery software is that it supports many platforms. Apart from Windows 10, the app also supports Linux, MacOS X on PowerPC, MacOS, and many ARM platforms. This data recovery software is also available in 32-bit and 64-bit versions. The source code for PhotoRec is available to download and compile for free.
Performance
If you're scanning for lost files, it might seem time-consuming without the right app. You might be wondering how fast PhotoRec is. We found the recovery of a partition recovery using PhotoRec very straightforward despite its command line interface.
To test its performance, we scanned the unused space of an 4GB flash drive, and it took 18 minutes. Although that's faster than some recovery tool, we've also tested programs like Wondershare Recoverit that can scan the same drive within 2 minutes. Although data recovery is never completely guaranteed with any recovery software, we were able to recover 8 lost files from this flash drive.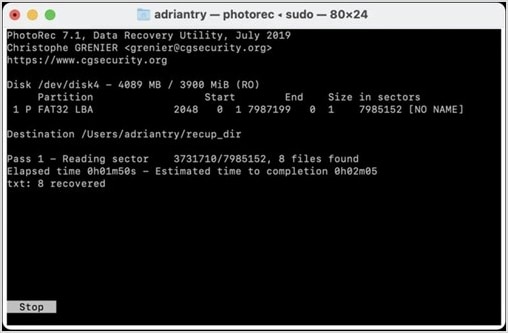 Files Search
To determine how easy it is to find a file using PhotoRec, we connected a USB thumb drive with different files to the PC and tried to find images. After identifying the attached disk and choosing the right device. PhotoRec provides a file options menu where we can select the type of file we're looking for.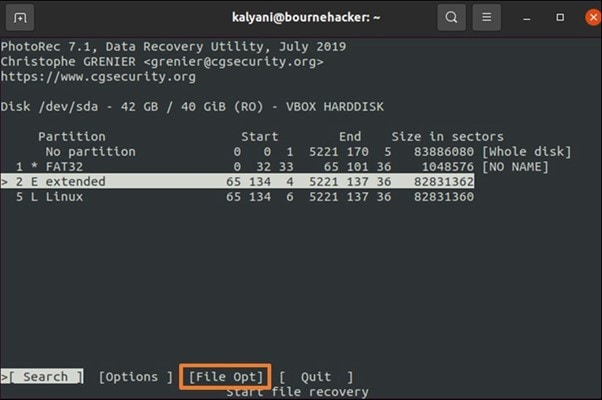 The simplicity of the PhotoRec interface helped us save time. Users don't need much experience with command line interfaces to navigate PhotoRec.
Multi-Language Support
No recovery tool comes without issues, and when issues arise, you want to have solutions handy and available in your language. When encountering problems with PhotoRec, you can refer to the PhotoRec support forum. With subforums in German, English, and French, you'll be able to find all the help you need.
What if the solution you're looking for in English is only available in the French subforum? Don't worry, there are step-by-step guides available on the official PhotoRec website. You can also find a 60-page PDF support on the PhotoRec forum. Furthermore, we found that the developer seems to be active on these forums.
How Does PhotoRec Work?
File systems like FAT and NTFS store files in data blocks. PhotoRec works by recovering data blocks for the file you're looking for. The value of any file can be read and recovered by PhotoRec as long as it is not corrupt. The app searches for file headers and if the files aren't fragmented, it helps you to recover the entire file in the original size it was lost.
The number of file formats PhotoRec can recover is up to 480+. The meta-data is deleted when a file is lost or deleted, but the data remains. In this section of the PhotoRec review, you'll find the steps to take when you're looking to recover files from PhotoRec. 
Step 1.

Start with a free download and installing of PhotoRec digital picture recovery.

Then, launch the software on your PC. Ensure you run the program as administrator.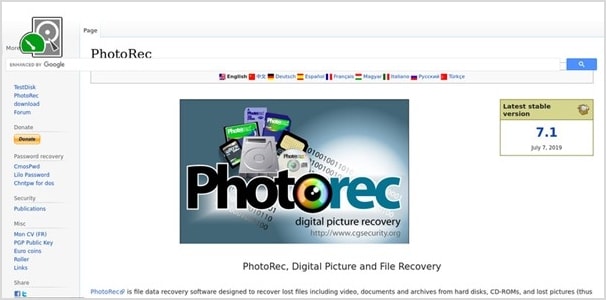 Step 2.

Afterward, use the Up/Down arrow keys to choose the disk you want to check.

Once you find the disk, hit the Enter button to select it.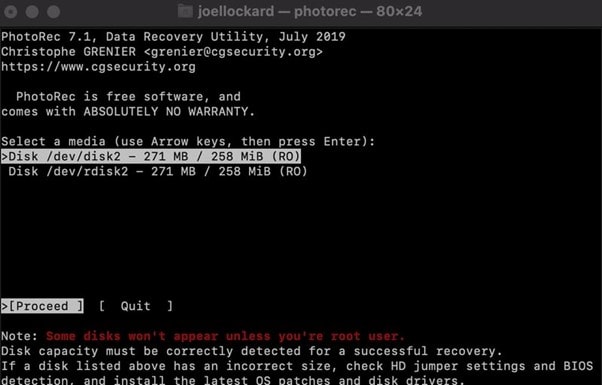 Step 3.

You'll have four options to choose from: search, options, file opt, and quit.

Choose the Search button to continue your data and file recovery.
Step 4.

You'll now have to choose a partition on the hard drive that you would like the program to scan for the lost and deleted files.

There's a need to provide the system information. You can select Other except the system file is ext2, ext3, or ext4.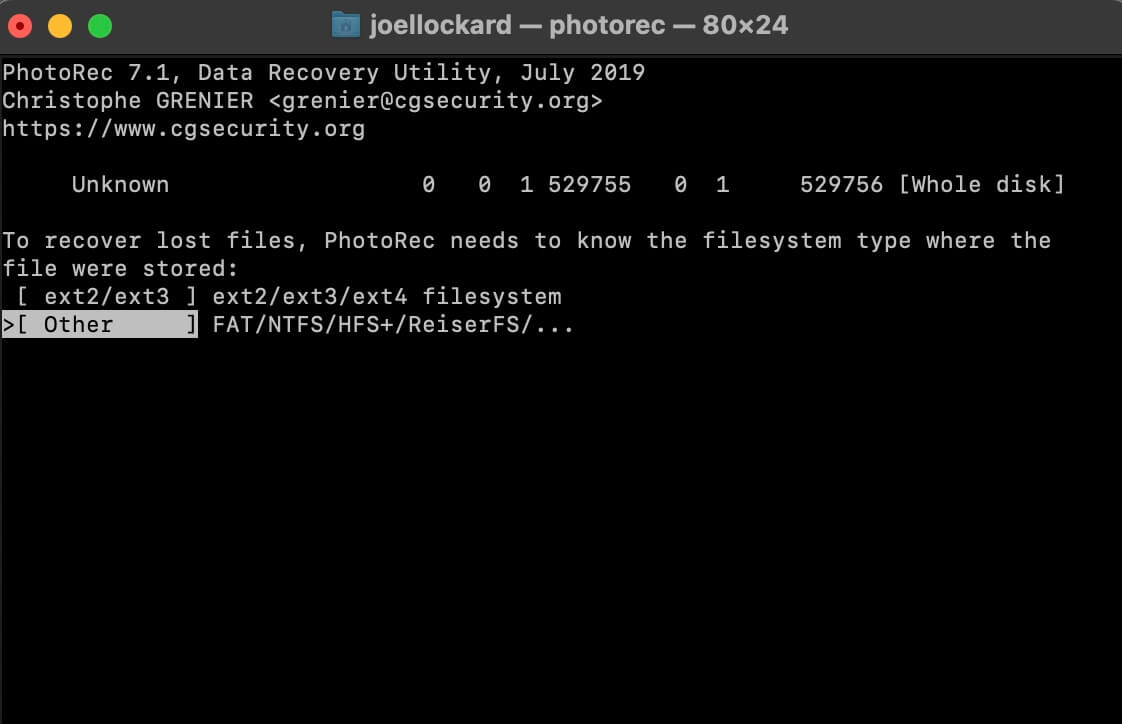 Step 5.

Once you choose the correct partition, you can select Free or Whole.

Free is when you simply want to recover the deleted files from the partition, while the Whole is when you want to check the entire hard drive.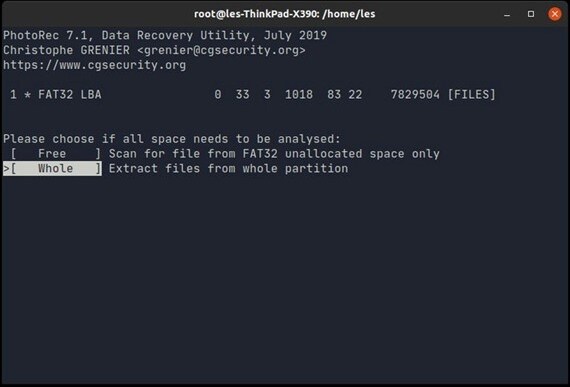 Step 6.

Now, choose the folder your files were located before they were lost.

You can also utilize the Up/Down keys to navigate till you find the folder you're looking for. Press Enter to confirm your option.
Step 7.

After choosing the folder, the retrieval process can begin.

You'll have to wait a while for the recovery process to be complete.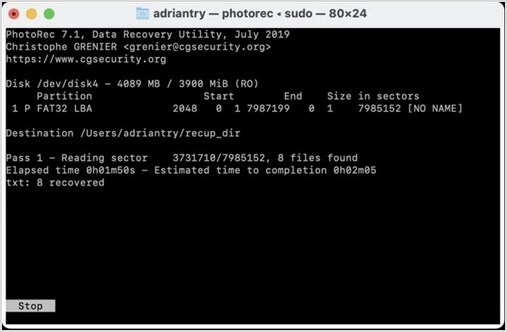 Pros and Cons
Based on forums and reviews on the internet, it's clear there's a lot to like in PhotoRec. However, there are also some downsides that people have pointed out.
"The draw of free and open-source software is always strong and while TestDisk and PhotoRec deliver, neither tool seems good enough to fully recover data from the source disk. Useful for low-level recovery, they appear unsuitable for recovering long-lost data."
Jo Owen on Spiceworks Community rated Photorec as
"The oldest and the best. Simply scans the disk and shows you what it finds, good for recovering files of all types, on all types of media."
BillyAsh07 on Download.CNET described his experience with PhotoRec:
"Appears to have got all my files back - tens of thousands of them. Plenty of holiday pics - which I couldn't get again! Easy to use - just followed the prompts - couldn't get easier - GUI would make it harder - well at least for what I wanted it to do :). Took about 16 hours to recovery the files - but is it really a con when at least they were recovered?"
luukdeboer74 on Download.CNET complained about PhotoRec:
"No user friendly interface for computer noobs"
Based on research for this PhotoRec review, we found the pros and cons below.
Pros
Supports many platforms and systems
Entirely free and open source
Works with a variety of storage devices
Retrieves different types of files
Cons
No GUI interface for less-advanced users
Recovery process takes long time
Not suitable for long-lost data
Alternatives to PhotoRec
Considering the disadvantages of PhotoRec, you may look for alternatives to PhotoRec that works with GUI interface and fast recovery speed. We have some recommendations for you.
Recuva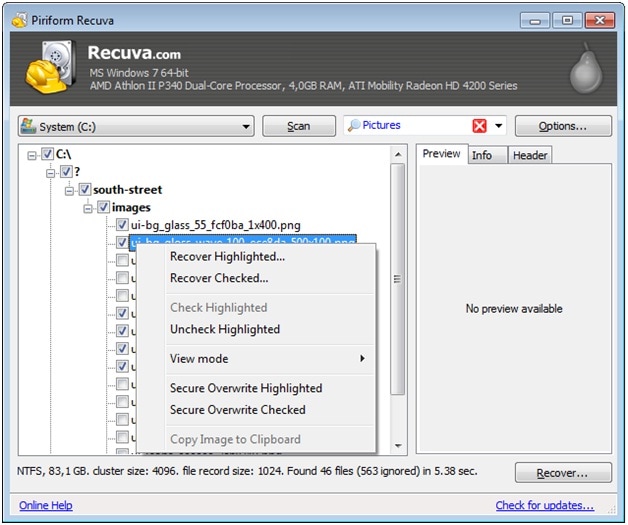 Recuva is also a free data recovery tool like PhotoRec that's worth trying. This tool allows you to retrieve your word documents and your emails easily. It supports different storage devices and, like PhotoRec, offers multiple language support. It is an excellent option for deep and quick scanning of your hard disk and motherboard.
Their differences start with their interface. While Recuva uses a graphical user interface (GUI), PhotoRec's interface is text based. Recuva also supports RAID recovery while PhotoRec doesn't.
Read our full Recuva review.
Wondershare Recoverit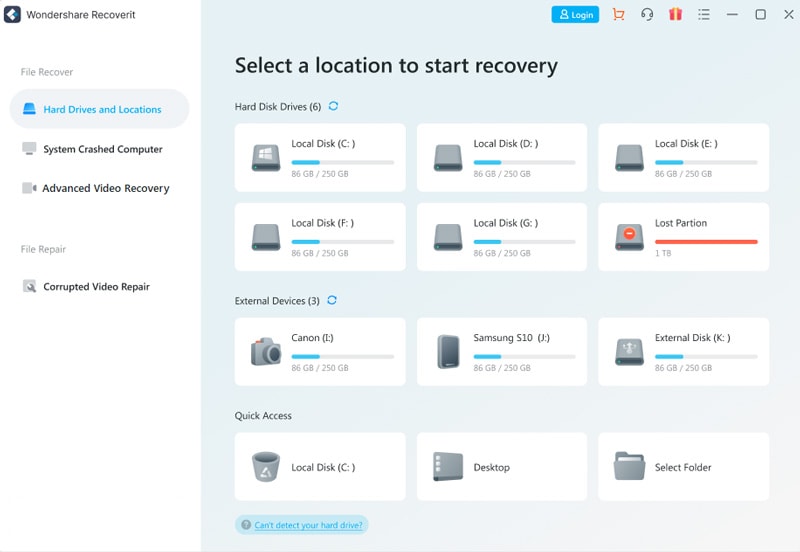 A tool that stood out in the market and was selected as a leader in data recovery by G2 is Wondershare Recoverit. This data recovery software supports 1000+ file extensions and can rescue your data even when your computer is stuck in blue screen of death or black screen of death. Its advanced video recovery owns patented technology. This means that it will scan, gather, and match different video fragments to provide a full recovery. In addition, it offers different scanning modes and will scan large partitions in a few seconds to recover your files.

Final Verdict
PhotoRec offers all the essential features you might expect as a free data recovery software. It allows you to recover different file formats for free and is reliable. It is suitable for different operating systems and has a straightforward command line interface. If you're looking for data recovery software and don't mind the text-based interface, then you can try this program. However, if you want an easy GUI interface and more advanced features from your file recovery software, you should explore the alternatives we covered in this PhotoRec review.