Formatting a drive is one of those things we are told to do when we want to use a new storage device or as one of the ways to fix a malfunctioning storage device. In most situations, perform a "format" order can greatly help us to erase device to clean, and fix the abnormal performance on the device. However, if you're force formatted the drive, things could be different. Because users always lose everything on the drive without any backup. That's why more and more users are looking for an effective way to recover files after format on the Internet.
Yeah, the formatted data or drive can be restored if you take certain precautions and use a powerful data recovery program. But what things need to do after format for improving the success rate? And what kinds of data recovery program could be the most "professional" and "reliable" tool? Don't worry, you can find answers to all questions in this post. Now, let's drive to the right place as follows:
Part 1. What is the Causation of Data Loss?
Most people format their hard drives partitions when they want to create additional storage space. It's considered to be a fast process that helps users save time compared to selecting and deleting files one by one. You may also want to format a drive to initialize it, clear virus and malware, change file system/drive size or to make the drive accessible after facing difficulty due to the formation of hard disk bad sectors. However, you may suddenly realize that all your important files are lost after format.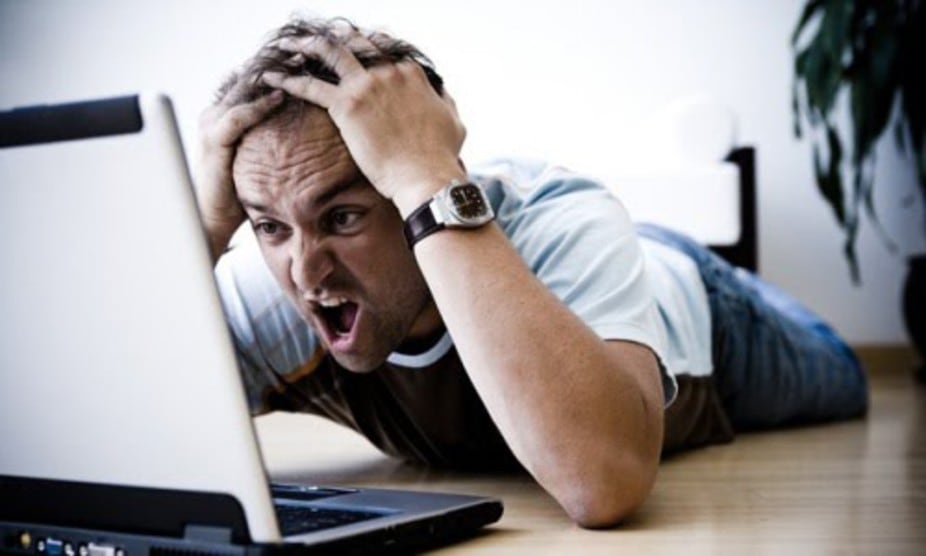 Other Causations of Data Loss:
- Accidental formatting.
- Mechanical damage to the hard drive.
- Power Failures.
- Hard disk crash.
- Partitioning Error.
- Recycle bin empty.
- Hard drive formatted by third-party programs and utilities.
Part 2. Is It Possible to Recover Data after Format?
Can formatted data be recovered? The answer is absolutely YES if the data is not overwritten. When you save files to a hard drive, the records are kept in the Master File Table (MFT) and data written to the physical hard drive addresses that are labeled as "occupied". In case the hard drive is accidentally formatted, all the records in the Master File Table (MFT) indicates that the files have been formatted, and the physical hard drive addresses are labeled as "unoccupied", but the data aren't removed.
Therefore, "lost files after format" can be recovered since the formatting process doesn't affect the original files in partitions. The formatting procedure just rewrites the partition tables but doesn't remove the data, meaning that the formatted files remain at their original locations. But to successfully recover these files, you need to have an advanced data recovery software with powerful mechanisms like Recoverit for Mac which makes the invisible files in the formatted system readable and recovers them in no time.
What Are the Types of Data that Can Be Recovered After Format?
Almost all types of data including videos, photos, music, documents, archive files and more can be retrieved after format. However, you should note that when you continue to operate on the formatted hard drive before you can perform data recovery, the original files are likely to be overwritten by the new files leading to permanent data loss. This means that you might be unable to recover your lost data completely.
Part 3. Basic Things You Should Know Before Recovering Formatted Files
The moment you realize that you have lost the data on that drive, you can take a few precautions to guarantee that the data will be recoverable. Some of the things you can do include the following.
Step 1

Do not write anything in the place you format

Writing any data on the formatted drive may significantly reduce the chances of you recovering the data intact. This is because writing new data overwrites the missing data and makes it virtually impossible to recover even with the best data recovery tool in the business. It may even be a good idea to stop using that drive until you can begin the recovery process.
Step 2

Do not overwrite the data

In order not to overwrite the data on that drive, stop using it. Anytime you attempt to use the drive in anyway, you risk overwriting the file markers that still remain even after deletion and that are the key to recovering the data. So until you can begin the recovery process, stop using the drive if it is at all possible.
Step 3

Backup data before recovery

If you haven't lost all of the data on that drive, do a backup of the remaining data to avoid further data loss. Understand that a data recovery process is a highly invasive procedure that could very well alter the files on your system. So if you don't want to suffer further problems with data loss, create a backup of the data still on the drive and store the backup on a safer drive or cloud storage option.
Step 4

Don't install software on the drive

Once you are ready to begin the recovery process, you will need to find and install a data recovery program. But it is very important that you install this data recovery program on a separate drive. Again, this move is aimed at reducing the chances that the data will be overwritten. The last thing you want to do is invest in a good data recovery program only for it to be useless to you.
Step 5

Save the recovered files on a separate drive

After you have been able to successfully recover the missing data don't save the data on the same drive. You can't be certain that the drive is safe enough to guarantee that the data will not be lost again. To be on the safe side, it is a good idea to save the data on a separate drive, preferably an external storage device until you can take measures to render the formatted drive safe for data storage again.
Part 4. Recoverit - Best Tool to Recover Files after Format
By now, you already know that you will need to employ the services of a powerful data recovery program to recover the data on the formatted drive. One of the best data recovery program on the market is Recoverit for Mac or Recoverit Data Recovery. This program offers powerful features to recover formatted data with high success rate. So that you can get more files back than any other software on the market.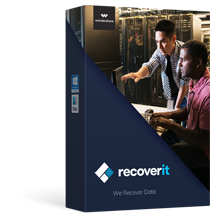 Key Features of Recoverit:
All features of this program work together to help you recover all of your deleted data in the shortest time possible and in the original condition.
With 8 different recovery modes, you can easily locate your target files and get them back easily.
Recover any other type of data including emails, documents, photos, videos and music among many others.
Support to recover data from various disk like computer, Mac, hard drives, SSD, memory card, SD card, portable devices, etc. in any data loss situations.

3,165,867 people have downloaded it
Step by Step Guide on Recovering Files after Format
The following is a simple step by step guide to help you make use of Recoverit for Mac to recover data from a formatted drive. To begin with, download and install the program on your computer. But keep in mind what we said before, ensure that you install the program on a separate drive to avoid overwriting the data you are attempting to recover. Once you are sure you have installed the program correctly, follow these very simple steps to get your data back. (Windows users can follow the same steps on your own Windows OS.)
Step 1

Download and Start Recoverit

You can download Recoverit from the official website. Then launch the recovery program. On the main interface, select the formatted hard disk to get started.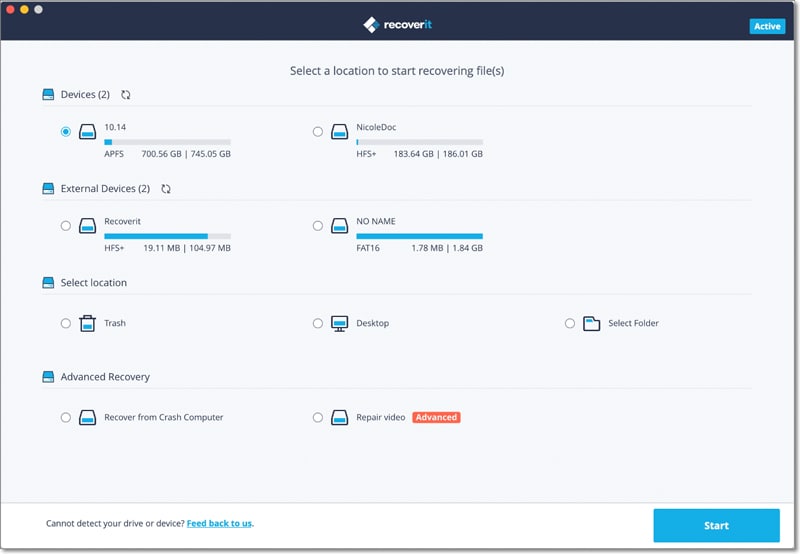 Step 2

Start scanning process

Click on "Start" to start scanning data. If you don't see the drive you want to recover files from, simply click on the refresh icon and it will appear.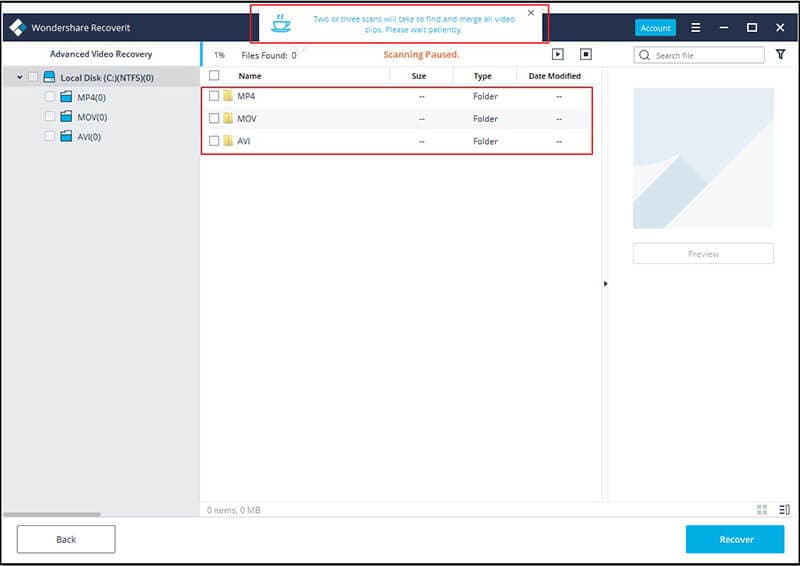 Step 3

Recover Formatted Data/Files on Mac

Once the scanning process is complete, you will be able to see all of the files on that drive or all of the deleted files on that drive. Now, all you have to do is select the data you would like to recover and click on "Recover". To make it easier for you, the program lists the files found according to file type. All you have to do is clicking on a particular file type on the left pane to see the number of files recovered and preview them before recovery. If the scanned results don't contain your wanted files, please access to the Advanced Recovery mode.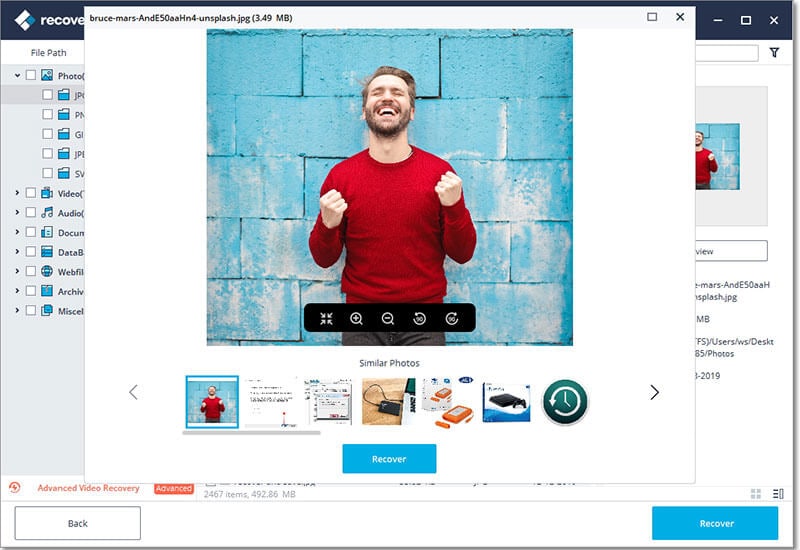 When all the files you want have been recovered, it is a good idea to save the files on a separate drive, preferably an external hard drive. The last thing you want is to lose the files again after having on recovered them.