In case of data loss, many people reach for their backup files. However, what if you don't have a backup or the backup is also lost? In this case, you can try TestDisk to recover your data. This free and open-source software is an excellent option for those who need to recover data on a budget. But how well does it work? And is it easy to use? Keep reading this TestDisk data recovery review to find out.
What is TestDisk Data Recovery?
TestDisk Data Recovery is a unique and open-source software used not only for recovering deleted data but also for fixing corrupt file systems and lost partitions. TestDisk Data Recovery can recover more or less 550 types of files, including photos and image formats, documents, audio files, video files, etc.
TestDisk has a command line Interface (CLI), which may be a bit difficult for naive users, but the software comes with clear instructions on how to use it.
TestDisk is safe to use. However, as with any data recovery software, there is always a risk that you could accidentally overwrite your lost data. Therefore, it is important to be very careful when using TestDisk and ensure that you understand how it works before you start using it.
TestDisk Recovery Specification
The stable version 7.1 of TestDisk was released on July 7, 2019. In July 2022, the developer Christophe Grenier made some new updates. Here are the features of the latest update.
Operating System

DOS (either real or in a Windows 9x DOS-box)
Windows 10/8.1/8/7/Vista/XP, Windows Server 2016/2012/2008/2003
Linux
FreeBSD, NetBSD, OpenBSD
SunOS
MacOS X

Supported File System

BeFS ( BeOS )
BSD disklabel
CramFS, Compressed File System
DOS/Windows FAT12, FAT16 and FAT32
XBox FATX
Windows exFAT
HFS, HFS+ and HFSX, Hierarchical File System
JFS, IBM's Journaled File System
Linux btrfs
Linux ext2, ext3 and ext4
Linux GFS2
Linux LUKS encrypted partition
Linux RAID md 0.9/1.0/1.1/1.2
Linux Swap (versions 1 and 2)
LVM and LVM2, Linux Logical Volume Manager
Mac partition map
Novell Storage Services NSS
NTFS ( Windows NT/2000/XP/2003/Vista/2008/7 )
ReiserFS 3.5, 3.6 and 4
Sun Solaris i386 disklabel
Unix File System UFS and UFS2 (Sun/BSD/...)
XFS, SGI's Journaled File System
Wii WBFS
Sun ZFS

Support Recovery of

Documents, archives, images, videos, audios, email, database, HTML, web, word doc, pdf, cells, slides, diagram, notes, and more

Support device recovery

Hard drive, SSD, USB flash drive, memory cards, RAID, camera, DVD/CD, camcorder, portable storage devices, pen drive

Latest Version

7.1, 7.2(Beta)
Features of TestDisk Data Recovery
TestDisk Data Recovery has a number of features that make it an excellent choice for data recovery. Here are some of the most notable features:
1. Free and Open Source
This means that anyone can use it, and there are no licensing fees. Just download it and start using it.
2. Support a Wide Range of Files
TestDisk can recover more than 550 types of files, such as photos, images, videos, and audio files. It also supports many file systems, including FAT, NTFS, exFAT, ext2/3/4, and many other file systems.
3. Rebuilding Boot Sectors
TestDisk can rebuild boot sectors, which can be helpful if you've accidentally deleted them or if they've become corrupt. In addition, TestDisk recovers deleted or lost partitions and can also fix damaged partition tables.
4. MFT Fixing & Directory Repairing
If the Master File Table (MFT) is damaged, TestDisk can fix it. Similarly, if directories are damaged or deleted, TestDisk can also repair them. it works for both NTFS and FAT file systems.
5. Wizard and Expert Modes
TestDisk has both a wizard mode and an expert mode. Wizard mode is designed for beginners, allowing you to recover data with just a few clicks. Expert mode gives you more control over the data recovery process and is recommended for more experienced users.
How Does TestDisk Data Recovery Work - Step by Step Guide
TestDisk data recovery software can be used to recover lost partitions and damaged or deleted files. If you are a beginner, it is recommended to use the Wizard Mode as it is straightforward.
Step 1.

Create a Log.

Launching the TeskDisk shows you the list of creating a new log, append, and no log. Select "Create a new log file" with arrow keys and press Enter. TestDisk will generate a log file after reading the disk.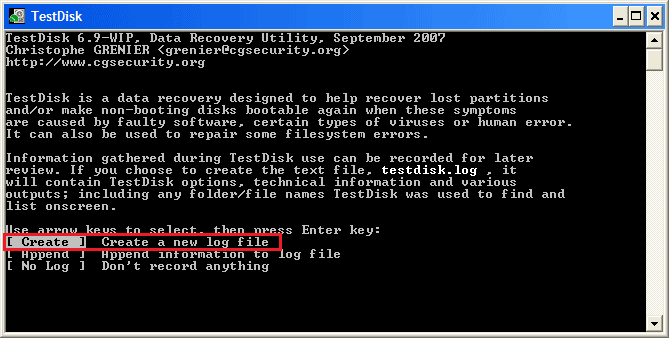 Step 2.

Select Disk.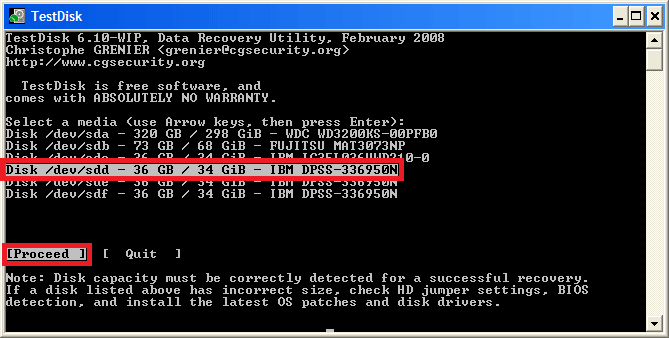 As part of the detection process, TeskDisk will make a list of all the storage devices connected to your hard drive. Select the desired partition needed to be recovered using the arrow (Up/Down) keys and press Enter to start the process.
Step 3.

Select Partition Table Type.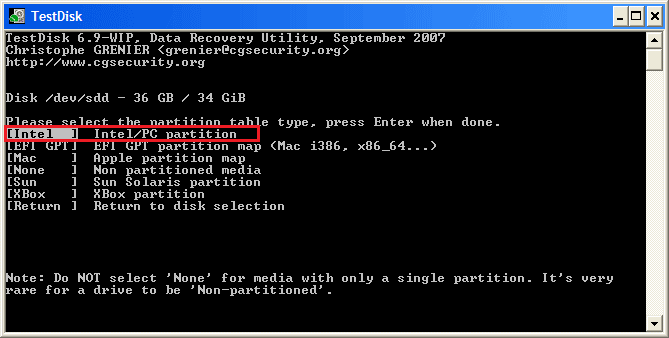 The default value is the best selection in this partition table menu. As the TestDisk detects the partition table automatically by it.
Step 4.

Search for Lost Partitions.

Once in the recovery menu, select "Analyze" to search for the lost partition in the drive using arrows (Up/Down) and select it by pressing the Enter key.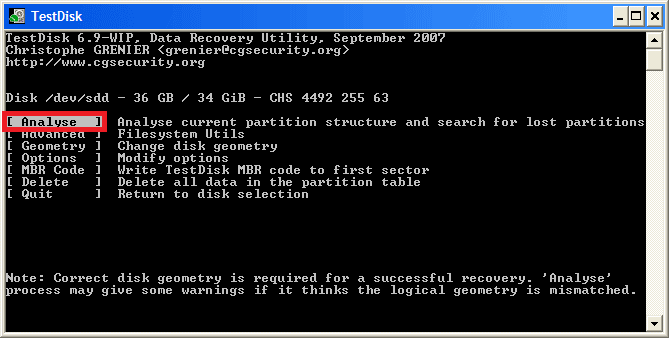 After your partitions are listed to check the missing partition, select the "Quick" option from the lower left bottom. It will locate the drive with a quick search.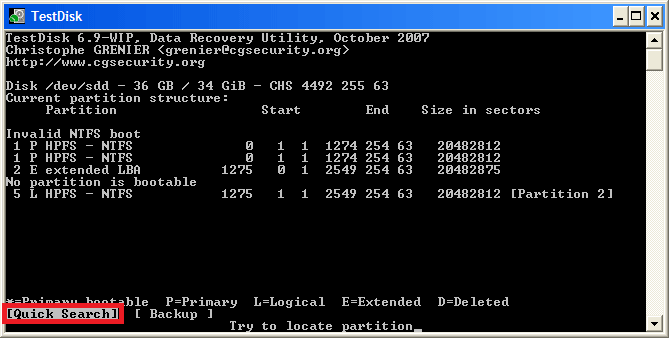 This is how you can recover the lost partition using the TestDisk data recovery.
Pros & Cons Based on User Feedback
Now, we will go over TestDisk data recovery user reviews, focusing on why it is helpful and its downsides.
"As a free partition and file recovery solution, TestDisk and PhotoRec does everything a domestic user might expect. They're as suitable for standard PC workstations as they are for laptops, but you wouldn't rely on these tools for recovering servers or specialist and business critical data." -- Christian Cawley, Techradar
"The most things I like in TestDisk are as below: 1. It is completely free to use. 2. Recovery of lost data or lost partition process is quick and very easy. 3. I can also restore files from NTFS and FAT filesystems. The below things that I don't like most in TestDisk are: 1. Initial setup and log creation are a little bit complicated. 2. It is a pure command-line tool so no attractive user interface." -- Ridham S., G2
"Lets you recover deleted files Cross Platform, so I can run it on Windows, Mac or Linux, Pretty straight forward to use. can fix non-booting partitions. I wish is had a GUI interface in Linux so I could run a graphical version and update etc. through the Software center." -- Administrator in Law Practice, G2
So, here are some pros and cons of TestDisk data recovery.
Pros
Free to use opensource application
Restore most system file types, including NTFS and FAT
It supports Windows, Linux, and macOS
It supports RAID recovery
You can do direct disk partition edit
Lost partition recovery is quick and easy
Cons
It may not work if the partition table is severely damaged
The initial setup is a bit difficult
Command line interface can be complicated for tech novice
Best Alternative to TestDisk Data Recovery
Since TestDisk doesn't have a GUI interface, it might not be attractive for some users. However, there are many TestDisk recovery software alternatives with a straightforward GUI interface. Here, we are going to conclude the top 3 alternatives to TestDisk.
The first reason to select the Recoverit data recovery is that it can recover data from 5000+ storage devices, including lost or deleted partitions and crashed computers.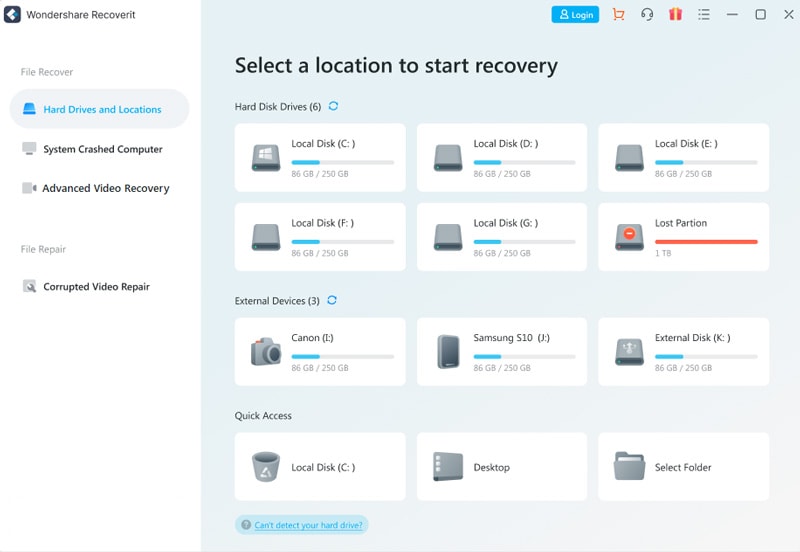 It has a user-friendly interface that makes it easy for everyone. Moreover, this software is fully compatible with all versions of Windows and Mac operating systems, including Windows 11 and macOS 13 Ventura.
The video repair and Advanced Video Recovery feature are one of the best features it has. The advanced video recovery can recover deleted video by gathering all its fragments, and the video repair feature removes all the destroyed fragments and makes the video playable.
Due to all these fantastic features, Recoverit has been selected as Leader Summer 2022 in Data Recovery by G2.

2. Disk Drill
Disk Drill is also an excellent alternative to TestDisk as it can recover lost data from any type of storage device, such as SSD, HDD, USB flash drives, SD cards, pen drives, etc. In addition, it can create a bootable drive for data recovery in case your system is not working correctly.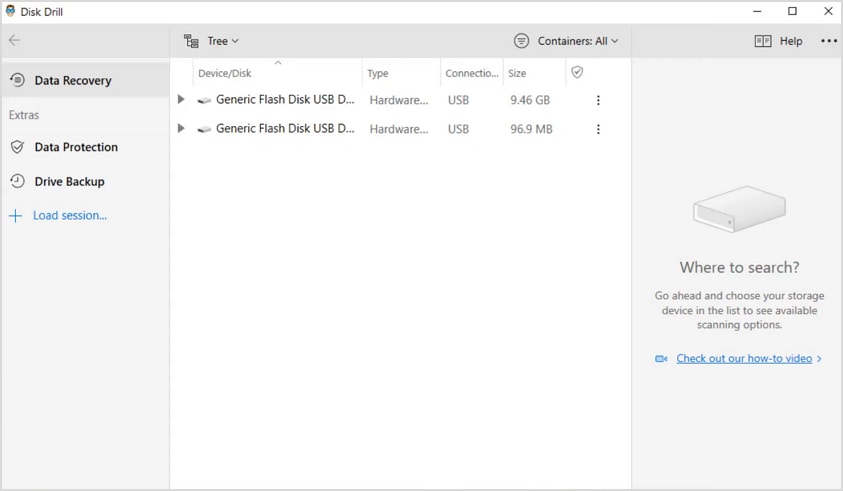 It has a Deep Scan feature that helps find every lost file on the storage device. The quick scan feature is also available, which scans the storage device quickly and displays the deleted files.
Read our full Disk Drill Review.
3. Easeus Data Recovery
Easeus Data Recovery is a versatile and powerful tool that can restore lost or deleted data from your computer. Designed to be easy to use, the software can quickly recover files from damaged, corrupted, or missing partitions.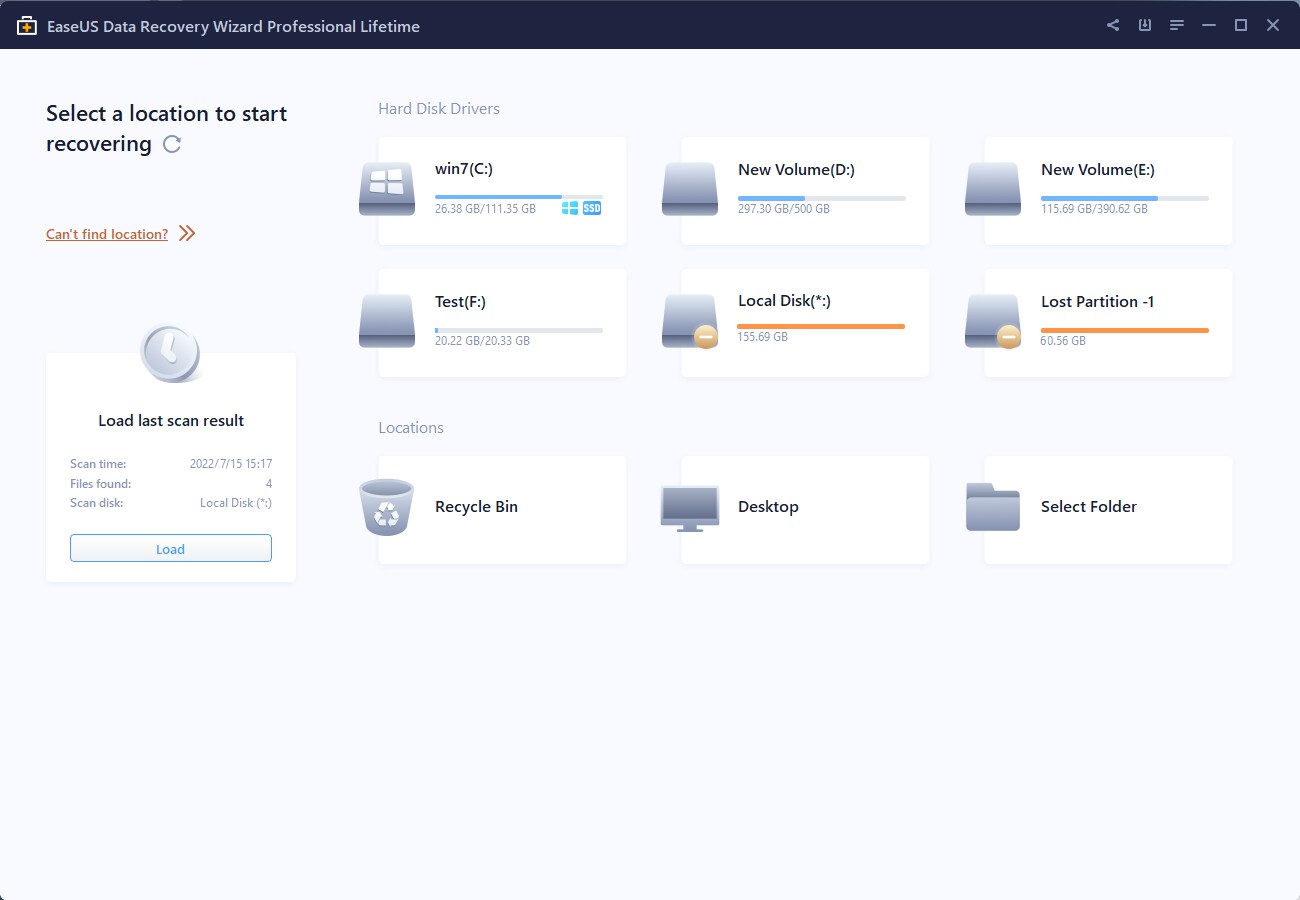 You can also use EaseUS Data Recovery to get files back from formatted or reformatted drives and retrieve images, music, and other documents from emptied recycle bins.
Read our full EaseUS Data Recovery Review.
Final Words
We have listed all the features and a step-by-step guide on how to use TestDisk data recovery for lost partition recovery in this TestDisk data recovery review. This software is a free tool with notable features and compatibility with all operating systems. You can also go for its alternative software as much competitive software are available.