The hard drive is a heart of the computer that allows the user to store data. The more hard drive space your computer has, the more applications, videos, images, and various files can be stored on your computer. However, sometimes your hard disk might be crash due to physical hard drive failure or mechanical failure, and finally result in data losing on your disk. Disaster, right? Actually, you can recover files from a crashed hard drive by yourself, but before it, you may need to learn something about the hard drive crash issues and how to avoid or fix it effectively.
In this article, we could like to analyze the hard disk crash issue from different aspects and show you how to recover lost data after crash in details. If you're interested in it, let's drive to the right section at once.
Part 1. What is Hard Drive Crash?
Hard drive crash is different from an operating system crash. The reason behind operating system error is a logical error. On the other hand, hard drive error occurs due to physical failure or improper malfunction. These physical failures occur due to some physical damage or hardware failure. It is always recommended to make a backup at regular interval to avoid facing such problems.
Physical Hard Drive Failure
Physical hard drive crash means improper working of malfunction due to physical damage. If it is crashing due to improper malfunction then, you don't have to worry about data that is stored on the hard drive. You can easily find your hard drive is physically damaged with clunking, or whirring sound. If your device got damaged then, it is better to visit the nearest repair shop to save your valuable data.
Logical Failure
Logical failure is basically a software error. It can occur at any time even when your system is healthy. Computer operating system crashing is the best example of Logical failure. There are many reasons behind such problem including virus, driver conflict, human errors, and many other reasons. Sometimes, these problems cause problems like data loss, hard drive failure and other. If you are suffering from such problems then, don't try windows useless commands because these can make condition worst. You can recover the data by using leading recovery tools like Hard Drive Data Recovery.
Mechanical Failure
On the hard drive, there are lots of moving parts are available that allow the hard drive to work smoothly without any problem. Some parts are read/write heads, actuator arm, and spindles that move constantly during normal work. Mechanical failure mostly occurs when your hard drive moving component stops working. Any minor problem on the hard drive can prevent you from accessing the store file in it. So, it is necessary to place your computer in clean and dry is to avoid such problems.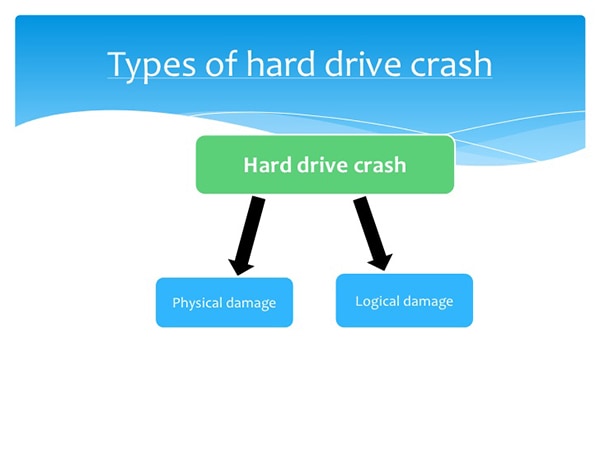 Part 2. What May Lead to the Crashed Hard Hisk?
1. Mechanical Failure of the Hard Drive
This is an error that happens on the internal of your hard drive due to bad sectors and blocks, degradation of moving parts, virus attacks that erase data and more. The spindle motor may stop functioning, and the PCB board might be damaged. Read/Write head may also become immovable. Some of the symptoms of mechanical failure include the grinding or clicking sound from the hard drive, complete system freeze, black screen after booting screen that keeps resisting you from starting the system, and files/folders becoming invisible or corrupted, preventing you from accessing them.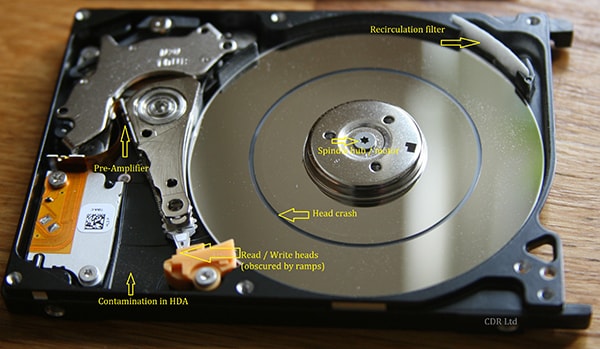 2. Power Surges or Electronic Failure
If the UPS are not delivering the required power supply, (Either too low or too high) your hard disk drive may crash. The use of unreliable power source that might deliver interrupted power supply is also another factor. You'll start experiencing sudden startup failure, and then the hard drive will not be able to spin up. The system BIOS might also be unable to detect the hard drive.
3. Corrupted Operating System Files
Your files may be corrupted or damaged, preventing you from accessing them. Power failures that lead to sudden system shutdowns and forced restarts can cause data corruption and make the hard disk drive inaccessible, unstable, or it can stop functioning properly.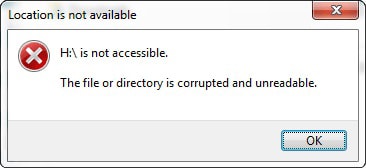 4. Firmware or Manufacturer Faults
This issue is mainly experienced with brand new hard disks that aren't working properly, especially to the hard drives delivered to new customers without testing. The hard drive becomes undetectable, or it's completely not recognized by the system at all. Moreover, the system may hang in mid of the booting process or fails to boot.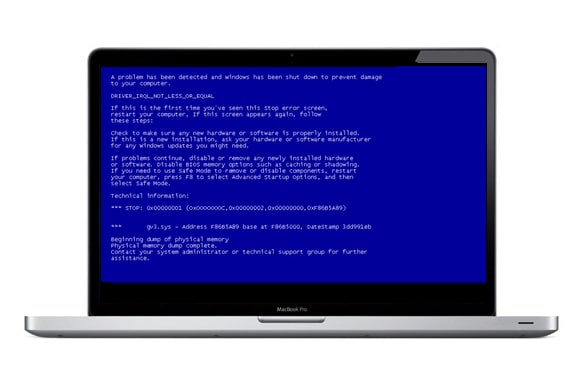 5. Human Errors
Human mistakes may lead to crashed hard disk since they can cause damages to the system. Examples include modification of the system registry settings, wrong installation of the operating system, alteration of system files attribute and location, etc. These errors are hard to fix and require a powerful data recovery software such as Recoverit for a deep scan and restoration of the seriously damaged data.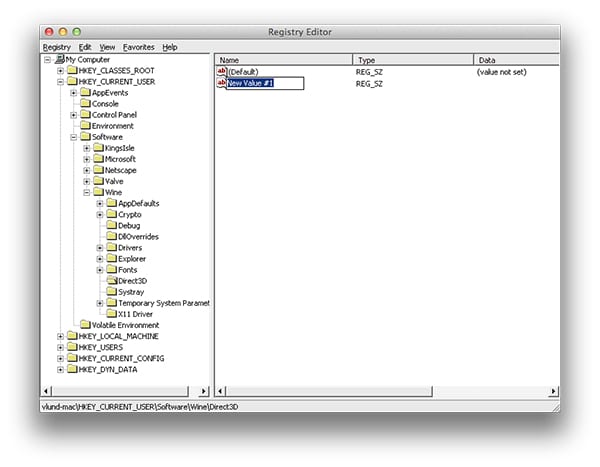 Part 3. How to Recover Data from Corrupted or Crashed Hard Drive, Disk Easily
Recoverit for Mac (or Recoverit for Windows) is a Do-It-Yourself data recovery program that's programmed with the latest powerful scanning algorithms for scanning and retrieving lost files from Mac based and external hard drives after the crash. It lets you recover almost all the lost file types, including emails, documents, videos, music, images, archive files and more without destroying any data.
Why Choose This Hard Drive Data Recovery Software: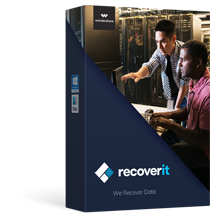 Recover any type of file including images, videos, archive, emails, document, and other type of files.
Be able to recover data in original quality from FAT 16, FAT32, exFAT, HFS+, HFSX and NTFS file systems.
Recover file from internal or external hard drive, memory card, digital camera, USB flash drive, and many another device.
It is coded with an advanced algorithm that allows it to perform deep scanning.
It takes only a couple of minutes to recover the data painlessly.

2,965,271 people have downloaded it
Step by Step Guide to Recover Deleted Data from Hard Drive after Crash
Step 1.

Download Recoverit on your Mac and choose a data lost partition.

Once Recoverit is installed on your Mac or PC, directly launch it. Then, you'll see an interface like below on your Mac. Here, you can directly choose the crashed hard drive and click "Start" to begin a deep scanning process.

Note: Windows users will directly open the below interface on the PC, so the first step for Windows users is to select a proper recovery mode by yourself.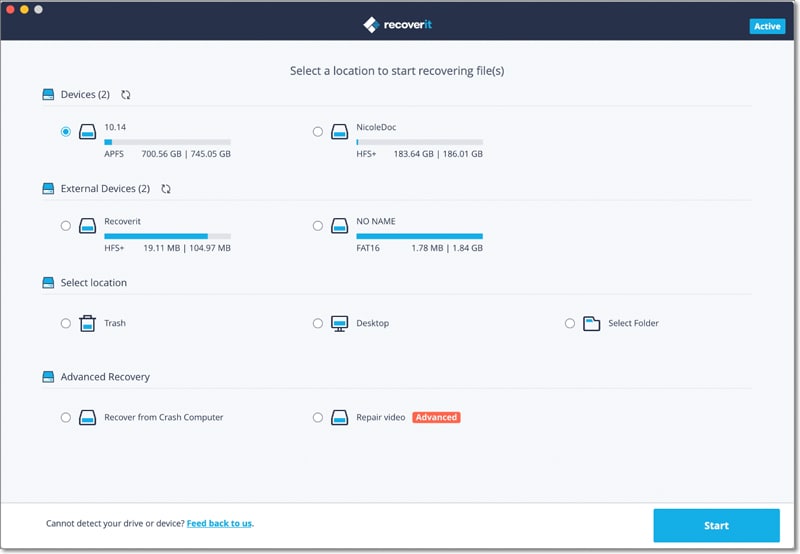 Since the hard disk is crashed, so in order to get more recoverable files, you'd better to choose "All-Around Recovery" as your option. Thus, Mac users only need to click "Start" button after launching.
Step 2.

Scan for Lost Files.

The scanning will be finished within minutes according to the file sizes of your hard disk. After that, you can preview all files in the form of types. Photos, and documents can be enlarged and viewed with detailed contents.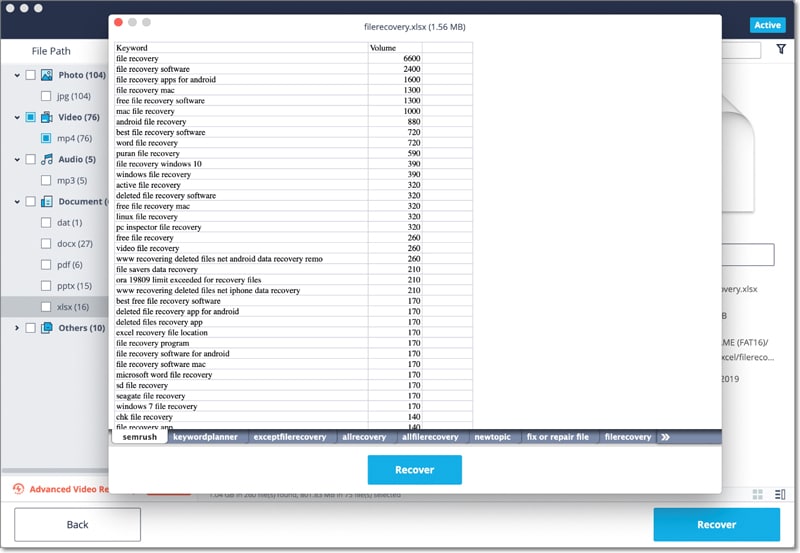 Step 3.

Recover Deleted Data from Crashed Hard Drive.

When you have found all data that you wish to restore, you can tick them and click "Recover" them on a safe disk. And if you don't find your target files after the first scanning, please click "Deep Scan" in the left-bottom corner to begin a deep scanning on your disk again.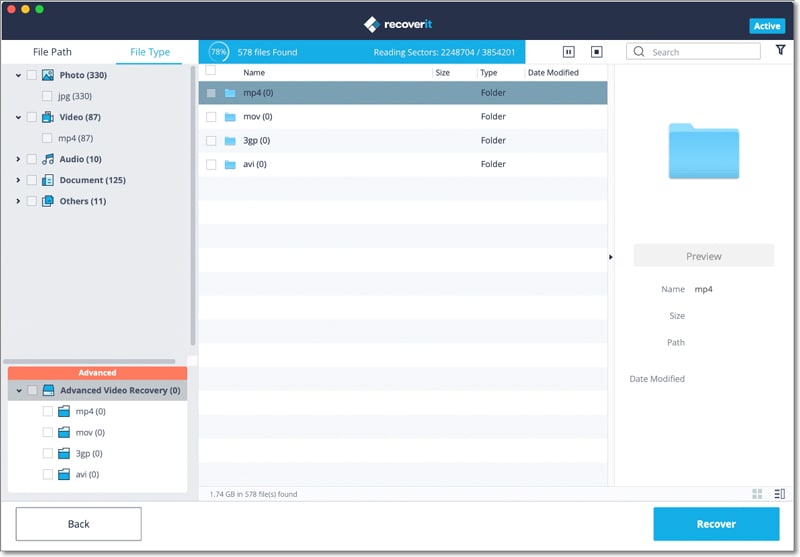 Generally speaking, the Deep scan will find more recoverable files that not be found in other scanning mode. The success rate of this Data Recovery software is up to 98%, so it can help you find back data from a crashed hard disk soon.
Part 4. How to Fix Hard Drive Crash Issues on Mac and Windows?
Step by Step Guide to Fix Hard Drive Crash on Windows
Step 1.

Initially, you have to click on "Start" and type command prompt in the text field.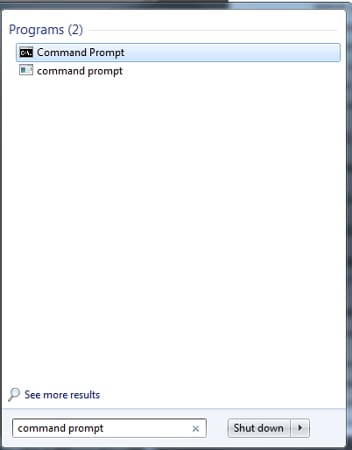 Step 2.

Now, one has to right-click on command prompt and choose "Run as administrator".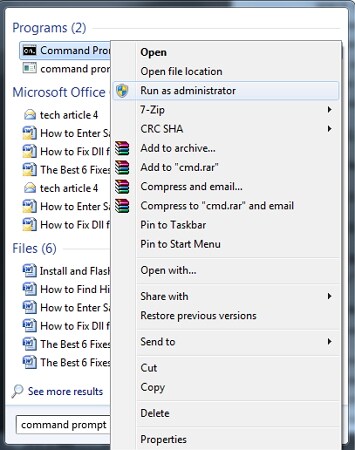 Step 3.

Command prompt window will appear, type "sfc/scannow" without quotes (") and hit "Enter" button.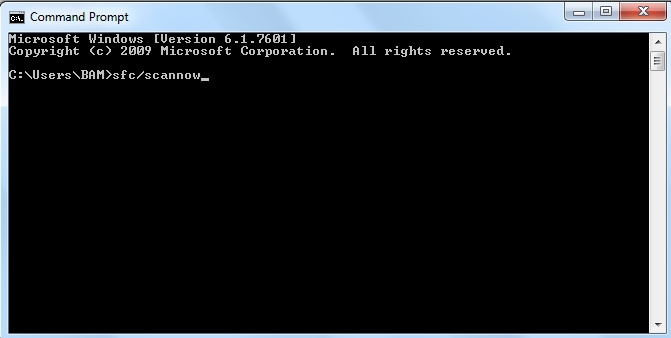 Step 4.

Now, it will start the execution process and it takes some time depending on the system hardware.

If there is no error found it will show the message "Windows Resource Protection did not find any integrity violations". In case, it founds any error then, it will show you "Windows Resource Protection found corrupt files but was unable to fix some of them". Now, you have to restart your computer in the safe mode. You can press Shift + shutdown to move into advanced mode and move to safe mode and run command prompt commands here.
Step to Fix Hard Drive Crash on Mac OS
Step 1.

Turn off your Mac device.
Step 2.

Press the power button to start Mac and press Command and S button simultaneously.
Step 3.

Now, the Single user interface will appear, you have to type "/sbin/fsck – fy" without quotes and hit "Enter" button.
Step 4.

Now, the Single user interface will appear, you have to type "/sbin/fsck – fy" without quotes and hit "Enter" button.
Step 5.

If it repairs the error then, it will show "File System Was Modified".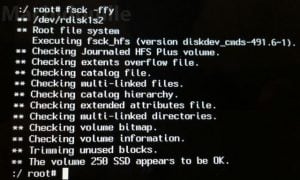 Bonus: All Things About Hard Disk Types You May Not Know
1. Desktop and Laptop Hard Drives
Hard drives are classified into desktop or laptop hard drives based on the computer types for which they are designed for. Desktop hard drives are used in desktop computers and laptop hard drives are used in laptops. Most of the time, the process involved in recovering lost data from the desktop hard drive is similar to data retrieval from laptop hard drives.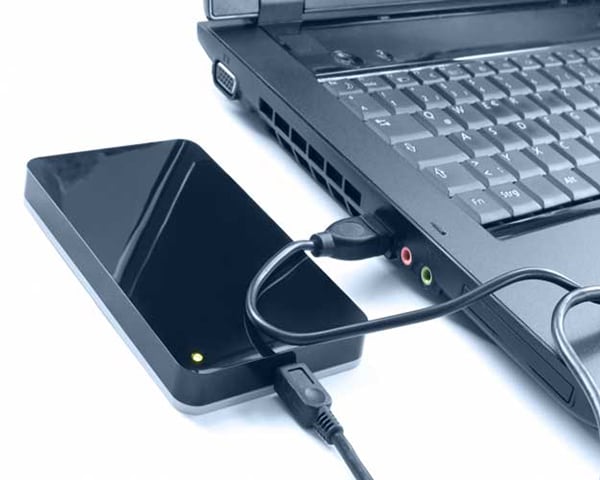 2. Internal and External Hard Drives
Hard drives are divided into internal hard drives and external hard drives based on the way of placement. Internal hard drives are always built inside computers, and users have a rare chance of coming into contact with them. However, external hard drives, also known as hard disk drives (HDD) are widely used to store large and frequently used files. They are portable, and data stored in them can be accessed at any time and anywhere.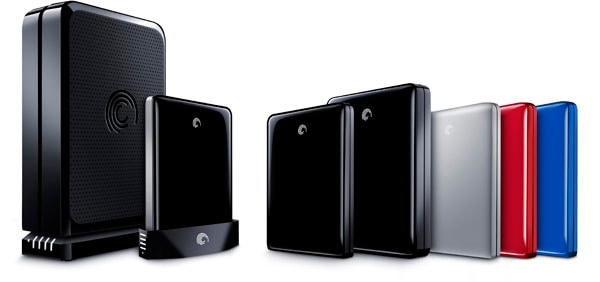 In general, there are no obvious differences between internal and external hard drives except for the capacity and portability. Therefore, data recovery from internal and external hard drives is almost the same. Recoverit (IS) tool which is considered to be the best hard drive crash recovery tool can be an excellent choice for retrieving lost files from a dead hard drive, regardless of whether it's an internal or external one.
3. IDE, SCSI, and Fiber Channel and SATA Hard Drives
Hard Disk drive interface, (the connecting part between the hard drive and the host system), plays a critical role in data transmission. A program's running speed as well as the system performance largely depends on the hard drive interface performance. Hard drives are generally categorized into SATA, IDE, SCSI, and fiber channel based on different interfaces.
IDE interface is commonly used for household products and is partially applied to servers, SCSI interface is often used in the server market, and fiber channels interface only shows up in some high-end servers since it's expensive. SATA is the most popular hard drive on the market IDE interface is commonly used for household products. Its full name is Serial Advanced Technology Attachment, but it's also known as Serial ATA.
SATA features the serial connection method, and the bus is equipped with embedded clock signal. Therefore, its interface features a stronger error correction capability and can check the transmitting commands and not just data. Errors are automatically corrected once they are detected, significantly improving the reliability of data transmission.