What can I do to recover zero-byte data files?
I am using Windows 7 Professional and noticed one day that several of my data files retained the same name by the file size has been zeroed. Has anyone else encountered this situation and what may be done about it? Please advise. Thanks.
- a question from the Malwarebytes forum
Normally, most of the users don't pay attention to the size of files and folders unless they receive insufficient storage available messages. In normal conditions, people don't consider the size of their hard drive how much is occupied and how much is left. But they perceive when the size of a hard disk partition, a flash drive, or a file becomes 0 bytes. Many times, hard drive errors cause important files to become 0 bytes. If you facing such a problem then, there are chances of a hard drive failure or some bit of data information is lost. Here in this article, we will talk about the best way to recover 0-byte files in Windows operating system.
Part 1. The Common 3 Ways to Recover 0 Byte Files in Windows 10/8/7
Solution 1: Use Antivirus Tool to Recover 0 Byte Files
Most people face 0-byte file size problems due to some harmful programs. These harmful programs work silently in the background of your computer and cause many problems. To overcome such a problem the best solution is to install Antivirus on your computer and fix the problem. You can download Antivirus that can remove 0-byte file causing virus from the web and install on your computer. You just have to start the scan process to delete the virus that causes the problem of the 0-byte files. In case, you are still facing the 0-byte file problem then, try the file decryption tool to recover 0-byte files from your computer.
Solution 2: Try Command Prompt to Fix 0-byte File Problem
A command prompt is an integrated tool of the Windows operating system. In the present GUI-based world, it is used for administrative functions and troubleshoots to solve the problem. The user has to instruct the command prompt by typing commands. If you encounter 0-byte file problem then, try the command prompt. It is one of the best ways to recover 0-byte files. Here below, we are providing step by step guide to repair such a problem.
How to Use Command Prompt to Recover 0 Byte Files
Step 1: At the first step, you have to press the "Windows" key + "R" to open the Run dialog box. Type CMD or command prompt and hit on the "Enter" button.
Step 2: Now, you have to type "chkdsk /f e:" without quotes. (e: refer to the drive letter where your 0-byte file is stored) and hit on the "Enter" button.
Step 3: The command prompt will start the processing to recover 0-byte files from the hard drive. Once the recovery process is completed, all your 0-byte files will be restored and you can use them later again.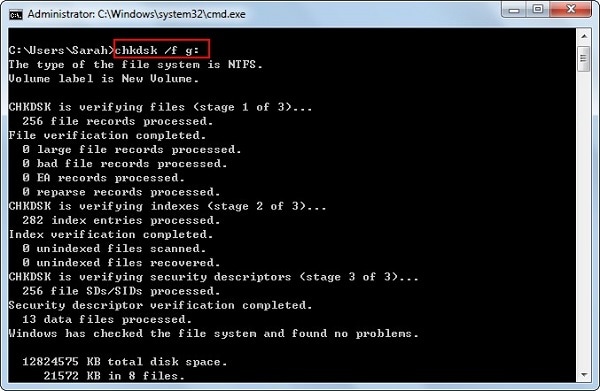 Solution 3: Manually Restore 0 Byte Files by Modifying File Extensions
This is another way to recover 0-byte files by using Windows inbuilt settings. In this solution, you just have to make some changes in the file extension to fix such kind of problem.
Steps to Manually Restore 0 Byte Files by Modifying File Extensions
Step 1: Initially, you have to right-click on the "drive" where 0-byte file is stored. And click on "Properties".
Step 2: Now, one has to click on "Tools" and then, tap on the "Check Now" button under Error-checking.
Step 3: Check Disk dialog box will appear, tick the "Automatically fix file system errors". And click on the "Start" button.
Step 4: Then, click "Close" and then hit on "Cancel".
Step 5: Once the above process is completed, open the hard drive partition. Hit on the address field and type "FOUND.000" without quotes and press the "Enter" button.
Step 6: Now, you can rename the repaired file and modify the file extension with the same format as (.xlsx) and save the file.
Step 7: Once the above process successfully completed, open the modified file then, view the file content, close, and save it.
Step 8: Finally, you have to format your hard drive or storage device to store files.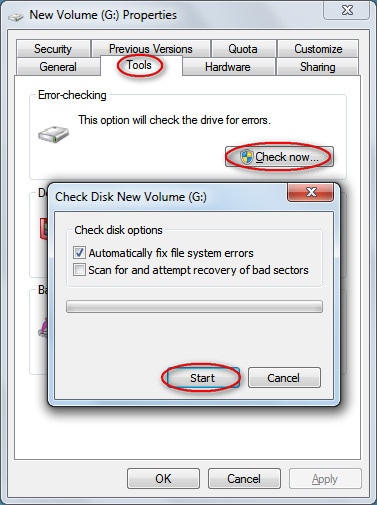 ---
Part 2. How to Recover 0 Byte Files Using the Best Data Recovery Software
Have to lost important files on your Windows computer accidentally? It is easy to recover such files even the file is permanently deleted. There are numerous tools available that make it possible to recover permanently deleted files. If you are facing any problem while choosing the best of them then, your search is now over. Recoverit (IS) is mainly designed by keeping accidental deletion and file corruption in the mind. It doesn't matter, you lost a file in Windows, Mac, Mobile phone memory card, or any other device. This tool supports various storage devices from memory cards to solid-state drives.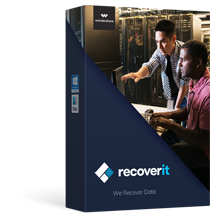 Why Choose This File Recovery Software:
It has the ability to recover file types such as images, videos, emails, documents, archives, and many others.
The preview feature enables the user to view the files before rescuing them.
The process of recovery is faster and easy. If you are a beginner then, you can easily use Recoverit without any problem.
2,532,769 people have downloaded it
Step-by-step Guide on How to Recover 0 Byte Files in Windows Computer
Step 1. Launch the Software.
Initially, you have to download Recoverit from the official website. It is available for both Windows and Mac OS, you can choose as per your computer OS. Now, install this data recovery tool on your computer and double-click on the app icon to open.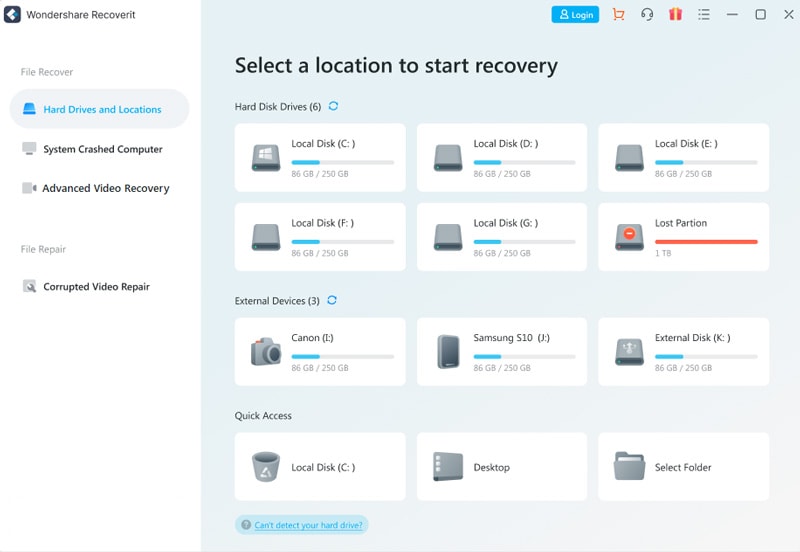 Step 2. Start Scanning Process.
After selecting the aprtition where you want to get back lost data, please click the "Scan" button to scan data from the partition.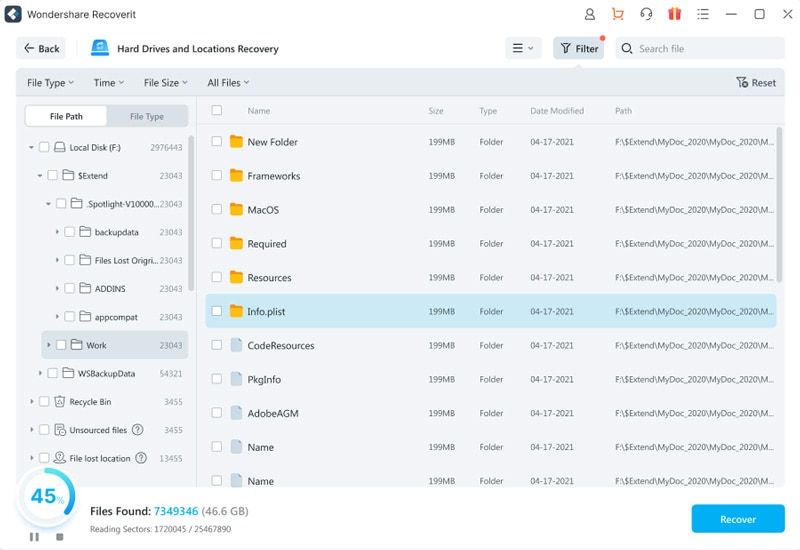 Step 3. Recover 0 Byte Files in Windows
Once the scanning process is completed in Recoverit, you can preview the file recovery. If you want to recover the file then, click on the "Recover" button.