iCloud, the flagship product of Apple, has played an important role in the process of popularisation of cloud storage technology in the world. It was launched by the legendary Steve Jobs in the year 2011, and since then has had a meteoric rise. It currently has 350 million active users.
Here is a look at how you can delete everything from your iCloud, from those eBooks to those purchased apps.
Part 1: How to delete Apps from iCloud
So you purchased an app on your Apple device a while ago, but now you think it is eating up too much of your iCloud memory and would like to delete it. How can you do so?
Contrary to everybody's expectations and quite surprisingly, iCloud does not exactly "store" your app purchases. What it actually does is it keeps a list of all the present apps on your device and all the apps you downloaded in the past for you to be able to re-download them on your device whenever you want. In order to do so, it maintains a list of all the apps downloaded or purchased by you and links these apps to the actual app on the store.
What does this mean? It means that however many apps you download, they will not take up any space on your iCloud account. But, Apple will not let you delete them either. In case you just want to get rid of them, you can hide these apps.
Step 1: On your Apple device, go to the app store and click on updates. Find "purchased" and tap on it. It will show you the entire list of purchased apps. In this example let us decide to hide the Squarespace note app.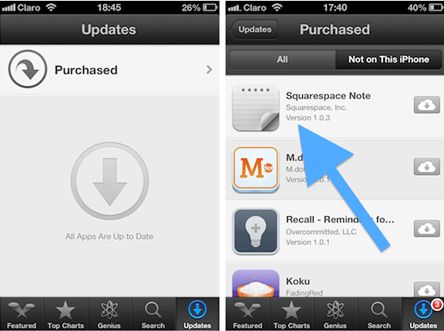 Step 2: On your Mac or Windows PC, open iTunes and enter the iTunes Store. Once there, click on Purchased on the right of the window. This will take you to your purchase history.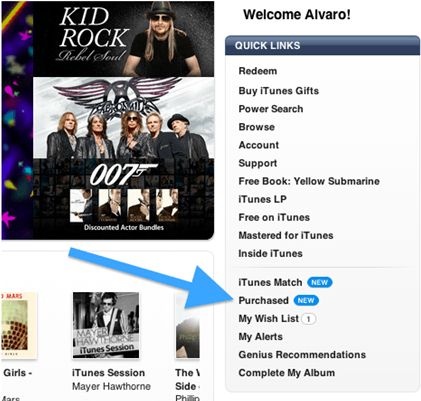 Step 3: Once there, click on "Apps" at the top of the window. A list of all the purchased and downloaded apps will appear. Hover your mouse pointer over the app you wish to hide and you will notice that an "X" appears at the top left corner of the app's icon.
Step 4: Click on the "X" to hide the app. Your list of purchased apps will update and you will see that the app you just hid is not there anymore.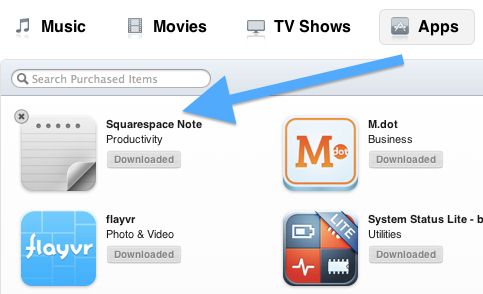 Part 2: How to delete books from iCloud
It is currently not possible to delete purchased books on iCloud. The reason is that these are not exactly stored in your iCloud account per say. They do not occupy any space of your iCloud allowance. However, you can hide a purchased book.
In order to hide a book, you need to access it on the iTunes store through the iTunes app on your Apple Device.
Go to Quick Links menu and select the 'Purchased' option. Now, select 'Books'. Here's what will appear.
Choose the particular book you want to hide and click on the small "X" sign that turns up at the top corner of the icon of the book.
However, these purchases shall remain in your account. You would only not be able to view them.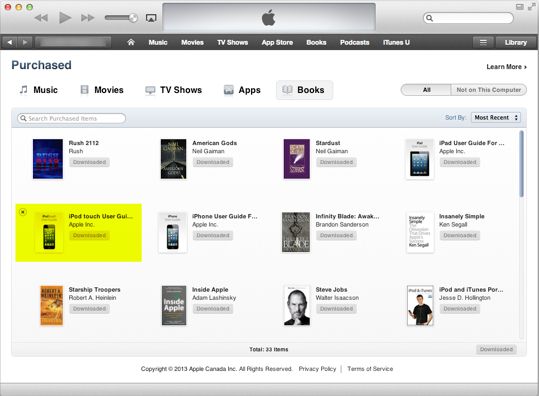 Part 3: How to delete contacts from iCloud
In order to delete contacts from your iCloud account, you need to follow these steps as mentioned below. The steps are mentioned for an iOS which is synced with the iCloud account.
1. Open iCloud on the browser of your iOS device. Go to Contacts
2. Hold Ctrl key and select all the contacts you want to delete
3. Once you release the Ctrl key you will find a gear option in the lower left corner of the screen. Make sure all the contacts are still selected and then click on that gear icon. A drop box appears where you hit delete. You can also simply select all the contacts and hit "Delete" on your keyboard.
Part 4: How to delete documents from iCloud
Deleting images can be a tricky job in iCloud. When an iDevice user takes a photo, it gets stored in the camera roll. These photos are also stored in the "My Photo Stream album" which is automatically uploaded to iCloud. So, if you have deleted the photo from your camera roll, the photo gets deleted from the device, but not from the iCloud. In order to delete images from iCloud you need to delete them from "My Photo Stream".
There are other ways to delete documents from your iCloud account:
Step 1. Launch the Settings app on your Apple device and head to "iCloud" you might not find it initially, you need to scroll down.
Step 2. Once in, choose "Storage and Backup" and tap on "Manage Storage".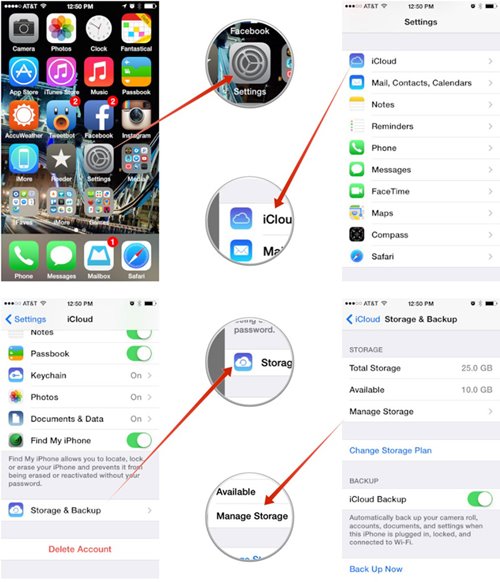 Step 3. Under the "Documents & Data" section tap on an app you'd like to view what documents are being stored in iCloud.
Step 4. Tap on the "Edit" button in the upper right hand corner.
Step 5. Tap on the "Delete" button to the left of the item to delete it and then tap again on the right to delete it.
Step 6. A popup menu will come up confirming the delete one last time, tap on "Delete" to confirm.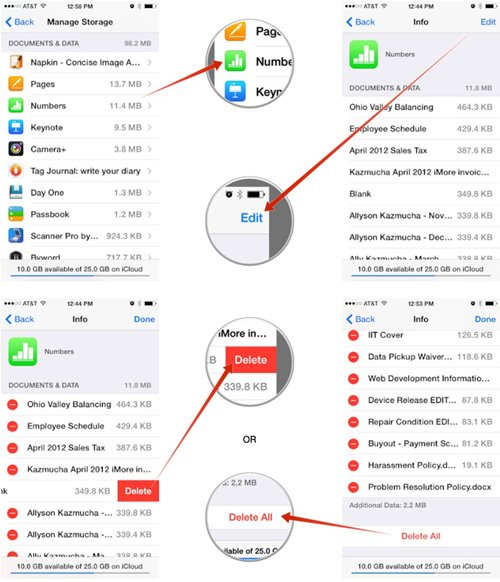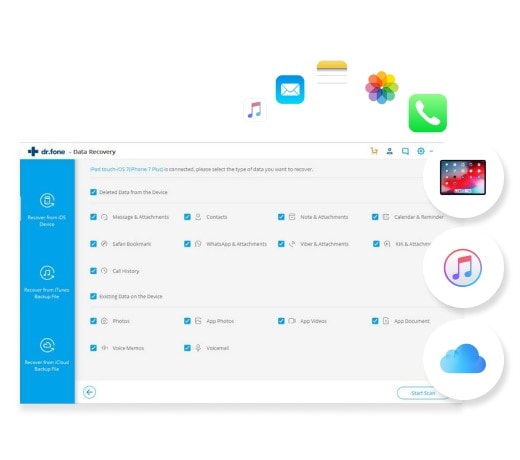 Anyone can handle it to download and extract iCloud backup files on Mac.
3 Recovery Modes: Allows to recover data directly from iPhone, extract iTunes backup and download iCloud backup.
Up to 20 File Types: Recover lost text messages, iMessages, contacts, photos, videos, notes, etc.
Various Data Loss: Retrieve data lost for deletion, factory settings restore, jailbreak failure, iPhone lost or broken, etc.
Preview: Lets you read and preview found data before recovery.
Flexible Recovery: Selectively recover any item you want from iPhone, iTunes and iCloud backup files.