Facebook offers you a very proficient and unique way of communication that allows you to connect with your friends and family along with new users spreading all around the world. Facebook not only connects the user market with each other but introduces them to various brands and products that are co-existing in the world.
However, as easy as it is to enable an account on Facebook, the easier it is to forget their credentials and have it unnecessarily locked. In such cases, there are several authorized methods that can be adopted to recover your Facebook account. These recovery mechanisms would depict a comprehensive procedure that can be adopted to justify users on how to recover Facebook account without complicating the element.
Part 1. Locked Out of Your Facebook Account?
You might come across a variety of methods that would provide you a direction to recover your Facebook account. Before moving towards such secondary methodologies that offer you a way out for recovering your Facebook, the platform itself offers you a chance that would help you in recovering your Facebook account with ease.
To log into your Facebook account, you can recover your account through the platform by the following means:
Step 1 Open the official website of Facebook and tap "Forgot account?" present below the sign-in fields of the page.

Step 2 With the form that opens on your front, provide either your email address, phone number, or full name that is demanded in the form. Tap "Search" and proceed.

Step 3 Select the account from the list that appears if you provide your "Full Name" in the form.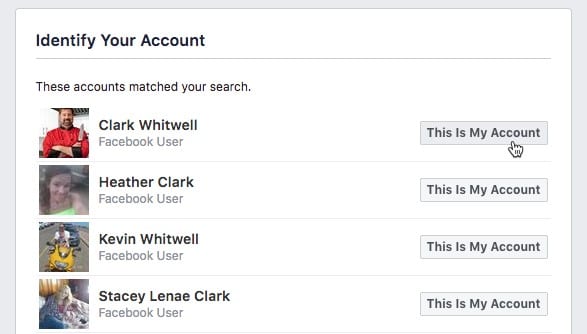 Step 4 If you would have provided your phone number in the form, select "Send code via SMS" or tap "Send code via email" if you've entered your email. Tap "Continue" and wait for the code to appear on either of the sources. Enter the code and proceed.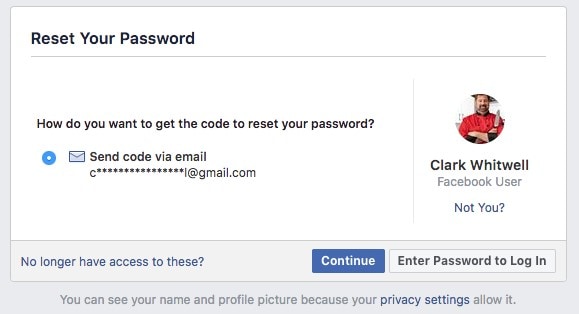 Step 5 A new screen appears demanding the new password for your account. Enter your new password and conclude the recovery to change the password successfully.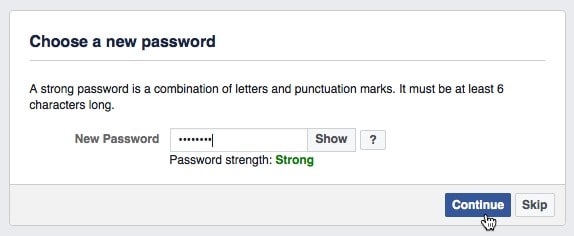 However, if you are facing any problem in recovering your Facebook account from the official Facebook page, you can consider going for the following link https://www.facebook.com/recover/initiate/. This link leads you to the Facebook Recover page, where you can initiate a similar procedure as provided in the above steps. This link allows you to utilize various versions of information that can recover your Facebook account. With the aid of your email address or your phone number, the recovery of your Facebook account is quite easy and efficient through this procedure.
So, if you don't delete them from the folder, you can always recover Emails from Outlook Deleted Emails folder before they get automatically deleted.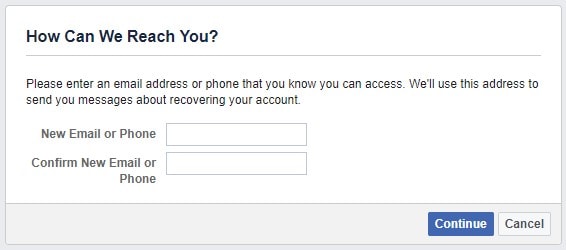 Under several instances, it gets impossible for you to recover your account with the available email addresses or phone numbers that are interconnected with your account. The information might be altered by a hacker, which leads you to another option that can be considered for recovering the lost account. The platform demands a new phone number and email address that would be utilized for recovering the account.
Over the similar screen that you are utilizing for recovering the Facebook account, tap on the link displaying the message "No longer have access to these?" on the bottom-left of the recovery page. The process would initially ask you for a new email address or a phone number for the account recovery. With the required data added, proceed with the technique that would allow the platform to provide you the required link or codes on the new credentials that are provided.
Part 2. How to Recover Facebook Account Through Friends
Recovering your Facebook account through their official recovery page might not be as easy as it seems. There are several circumstances where you may not retrieve any code over the available numbers and email addresses.
Usually, when your Facebook account is hacked by any specific user, the account credentials are changed, which leaves you with no choice of retrieving it through your connected systems. However, there is a method that still guides you on how to recover your Facebook password. Facebook offers you a simple procedure of recovering your account through the help of a friend.
It is important to have this recovery option enabled to use it for Facebook account recovery. To implement this technique, you need to follow these simple steps displayed as follows.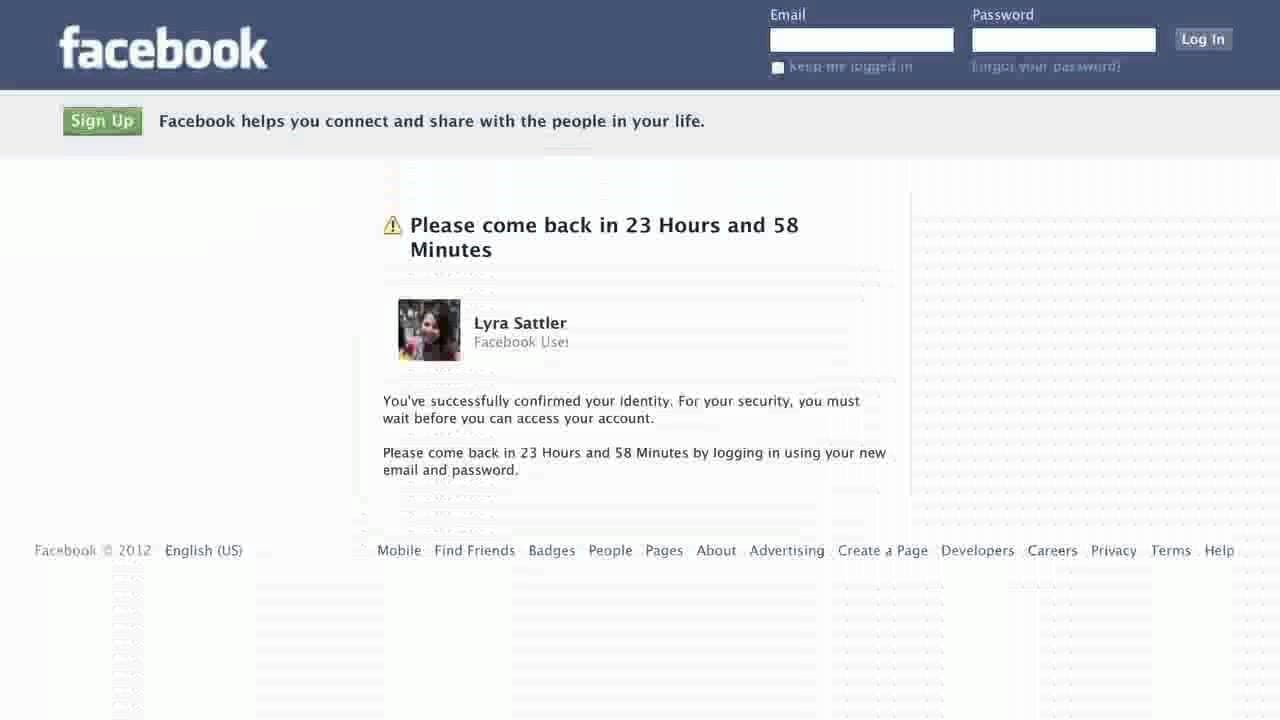 Step 1 Open your web browser and lead towards the account recovery homepage of Facebook.
Step 2 With the webpage opened, enter the email address, phone number of the username of the account to locate your account. After selecting your respective account from the list that opens on searching for your account, tap on the "No longer have access to these?" option to proceed.
Step 3 The next page displays a list of options that can be adopted to recover your account. Tap on the option showing to use Trusted Friends for recovery.
Step 4 On the next screen that opens on display, tap on the "Reveal My Trusted Contacts" option. Follow the on-screen instructions to send recovery code links to your friends.
Step 5 Call your friends to ask about the code they have received over their accounts. Enter the codes in the respective field and lead towards resetting your password.
Step 6 Provide the platform with your new password and conclude the process by saving the changes.
Whenever you are done with resetting the password of your account, Facebook usually lets you wait for 24 hours before offering you access to the account. This is an extra security precaution that is taken by the platform for the protection of the account and the assorted information.
Part 3. How to Recover Important Data Easily with Recoverit
While you go through different techniques that allow you to recover your Facebook account with ease, there is another option that you need to consider while considering Facebook data recovery.
In such cases where you accidentally corrupt or lose different sources of data across your device or accounts, Wondershare Recoverit offers you a platform to retrieve data with ease. There are several reasons why this platform is preferred for efficient recovery of data.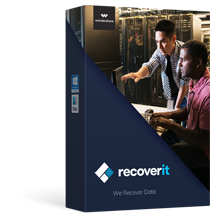 A Life Saver to Solve Your Data Loss Problems!
Allows recovery of all kinds of data from a storage device with safety, either internal or external.
Recovers data from recycle bins, drives, memory cards, and other external devices.
Recovers data that has been lost due to deletion, formatting, or virus attack.
You can easily preview the files for recovering a selective portion.

3,165,867 people have downloaded it
To efficiently recover data from any associated device using Recoverit, you need to follow these simple steps.
Step 1Launch Platform
Download and install Recoverit on your device and launch the platform. Select a drive that you wish to scan and tap "Start."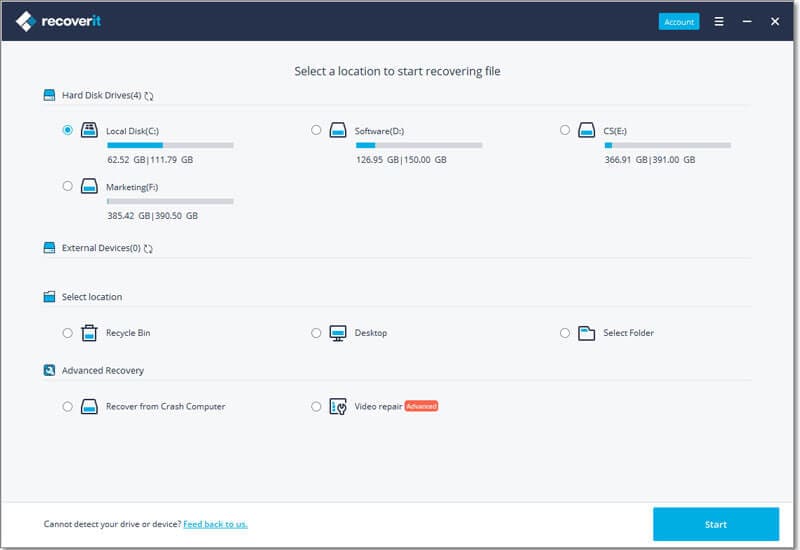 Step 2 Consider Deep Scan
The quick scan initiates over starting the process. You can consider using Deep Scan if the lost file is not recovered in the quick scan.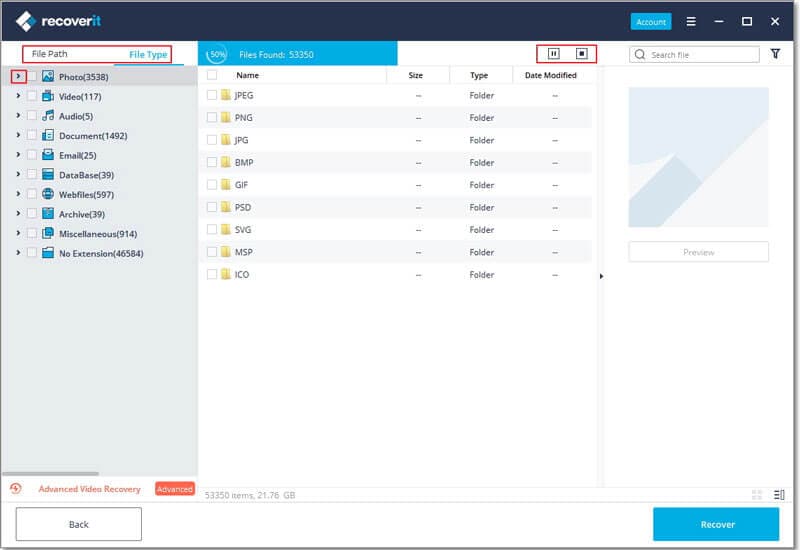 Step 3 Recover File
With the file located, tap on the file, and select "Recover" to save the files.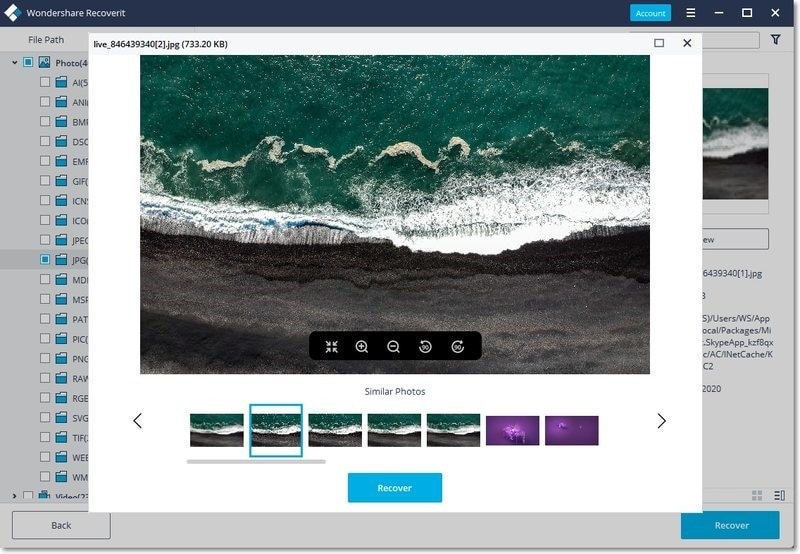 Conclusion
This article has featured a detailed guide on how to recover a Facebook account by opting for a series of different techniques. These techniques clearly employ different options and tools provided by the platform that would guide the user to efficiently recover their Facebook account.
To save yourselves from unnecessary setbacks, every user should be vigilant in protecting their social media accounts and should induce a basic practice of changing their account credentials every now and then for extra protection.