"I have always known that deleted files go to the recycle bin. What I'm left wondering is how to restore shift deleted files via other methods. Is it possible to recover shift deleted files?"
- a question from Quora
This is a common situation that many computer users find themselves in. Research shows that many users are gearing towards solutions to recover files deleted with shift del. Deletion of files is paramount. And since the computer is used to store various data, there is a particular moment when you need to delete some files either to create space or to adjust to the required final product. Typically, the 'Delete' key is the popular mode of erasing a file in Windows. Others also opt for the 'Right-click' and then 'Delete' option. These are temporary deletes that go straight to the 'Recycle' bin. A much intensive mode of deletion is the 'Shift + Del' option. This makes your files or folders to be permanently deleted from your computer system. You may be wondering what 'Shift + Delete' really means. Let's tackle this first.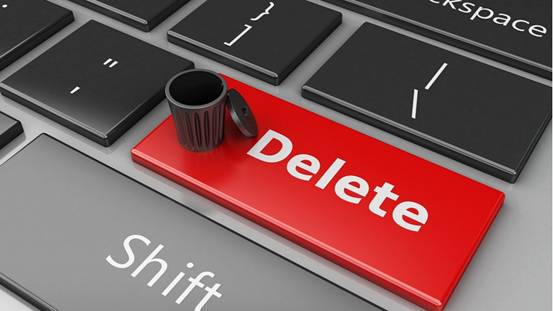 Part 1. What Does Shift + Delete Mean?
The 'Shift + Delete' function is an advanced technology that is used to permanently delete a file from a computer or device. When a 'Delete' function redirects your files to the recycle bin, the 'Shift + Delete' permanently removes them from the recycle bin as well as from the device system. So, such files are only recovered by using third-party tools.
Part 2. Why You Cannot Find Shift Deleted Files in Recycle Bin.
In the quest to solve the issue of how to restore shift deleted files, it is vital to understand what happens when you 'delete' a file and when you 'shift + delete' a file. A deleted file is temporarily stored at a waiting location – generally within a 'recycle' bin. However, hitting on the 'Shift + Del' keys bypasses your files, hence missing the temporary storage location. In such an event, nobody can restore the deleted files. This is because all the entries about that particular file are erased from the file directory.
Part 3. Is It Possible to Recover Shift Deleted Files?
You might have hit the 'Shift + Delete' key on the wrong file and just realized that you badly need it back. Here's the thing – it is possible to restore shift deleted files as long as you stick to some rules. First and foremost, remember that when a file gets permanently deleted from your computer, the file's contents are not destroyed immediately. It is only the hard drive space that is marked as 'available' for other uses. So, to be on the safe side, you need to stop further saving or writing of files on that particular location. This is to prevent overwriting on the files until you have recovered them.
Part 4. How to Recover Shift Deleted Files in Windows 10/8/7
Let's cover the most popular modes of how to recover shift deleted files in Windows.
Option 1. Recover shift deleted files via backup
Windows operating system has an inbuilt backup mechanism to help you look back and retrieve lost data. Check your recent backup in these steps.
Step 1 Click on the 'Windows' icon found at the bottom left-hand corner of your computer screen. Then open the 'Control Panel' option.
Step 2 Click on the 'System and Maintenance' option. Some advanced Windows OS refers to it as 'System and Security'. Then click on the 'Backup and Restore' selection.
Step 3 Restore your files by clicking on the 'Restore my files' option to restore your files.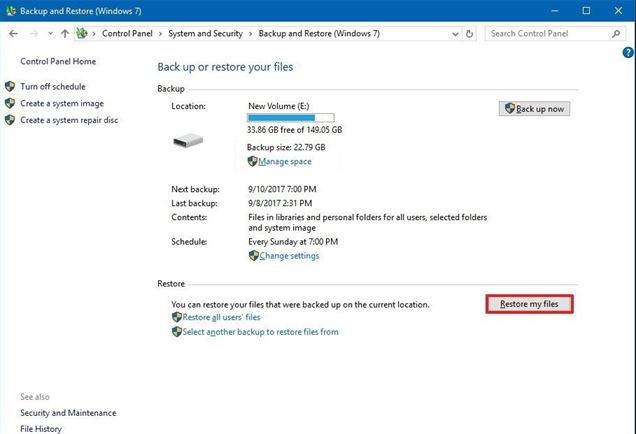 ---
Option 2. Shift delete recovery from previous versions
This option will retrieve your files from Windows File History. To do so, follow these steps.
Step 1 Head right onto the folder that contains your permanently erased files.
Step 2 Then choose on the 'Restore previous versions' option. The system will populate a variety of your previous versions. Simply choose the one that you had earlier shift deleted.
Step 3 Click on the 'Restore' button option and then save your restored files to another computer system location. You can also save then on an external disk if you so wish.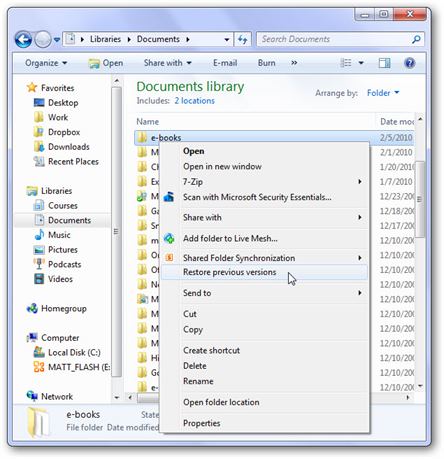 ---
Option 3. Recover shift deleted files free with Recoverit (IS)
[Recommended]
It could be that the first two methods did not manage to restore your files. Worry not because there is a powerful shift delete data recovery that can come to your rescue. Recoverit (IS) comes with a combination of powerful features ready to retrieve any data type. Be it graphics, emails, contacts, or other documents, this tool will sort you out in only 3 steps.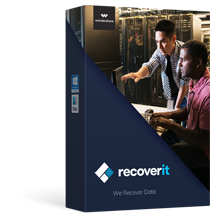 Best Software to Recover Shift Deleted Files
Preview Feature: This app ensures you hit the nail on the head when in search of your lost files. The preview feature will first show you your recoverable files for accuracy. You can then choose what to recover.
All-in-one data recovery: Whether it's an accidental deletion scenario, shift + delete mess, virus attack of your computer or system crash, this tool can recover your lost data.
Fast and Easy to use: The software user-interface is easy to navigate through, with few steps to recover your files.
Recovers data from any storage device: These include recovery from SSD, Hard Drive, Computer, Laptop, Camcorders, and Micro SD card, among other storage devices.

3,165,867 people have downloaded it
A step by step guide on how to restore files free after shift delete with Recoverit (IS)
Step 1

Select the location of your shift deleted files

Start the tool and then search for the location of your deleted files from the home screen. Various partitions will be available so, once you locate the exact place, click on the 'Start' button.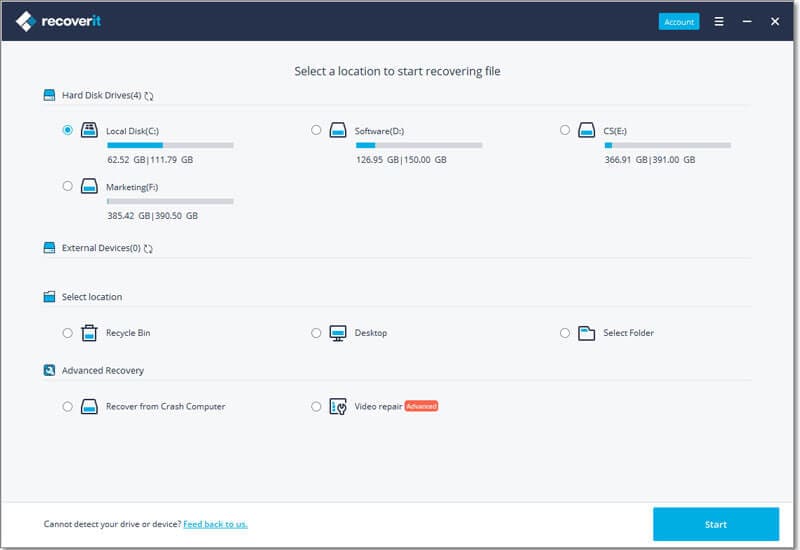 Step 2

Scanning

Recoverit (IS) will scan through the available files from the selected partition. You should see all the available files or folders via the preview mechanism.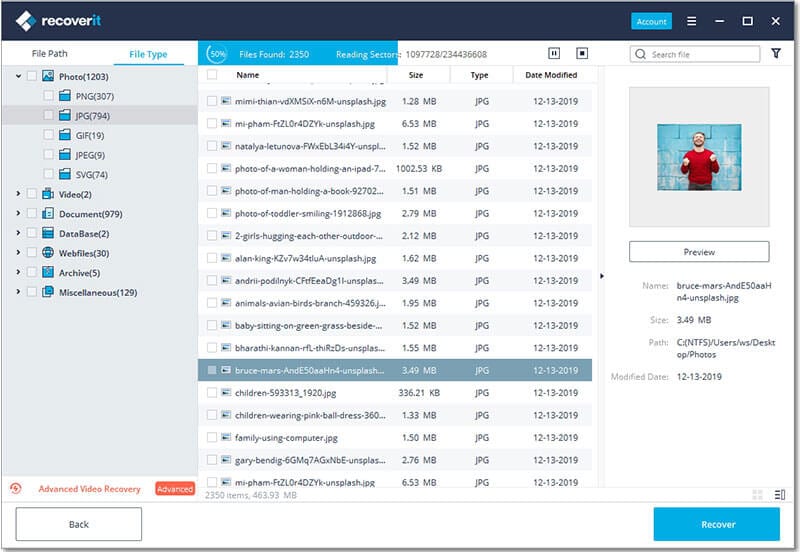 Step 3

Preview and recover your shift deleted files

During the preview, ensure you check the small boxes against all the files you need to recover. Once you are certain, hit the 'Recover' button to get back your files. Please take note not to save them in the exact location that they were in before they got deleted. Use a different location to avoid overwriting on the recently found files.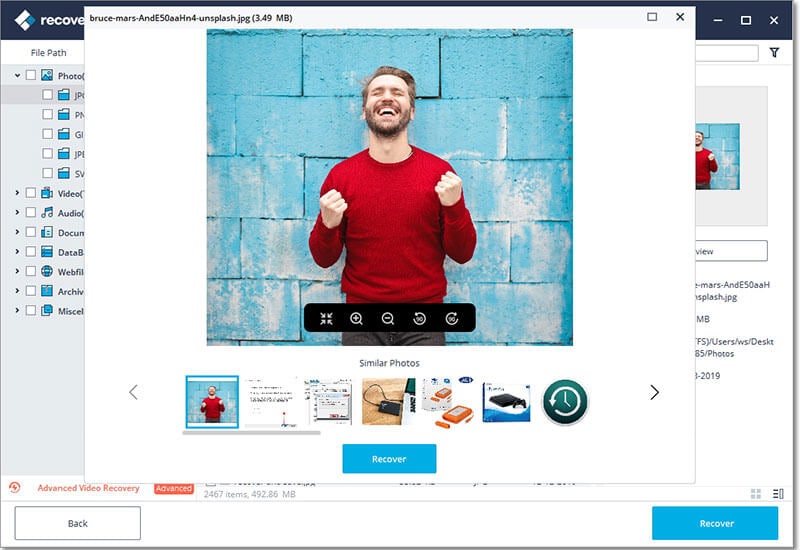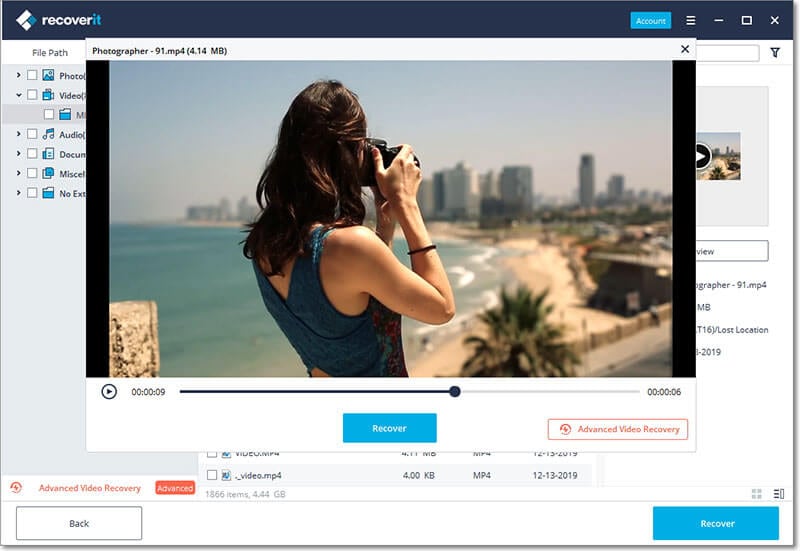 The Bottom Line
Prevention is better than cure especially in curbing issues of accidentally shift deleted files. Prevent future data loss by always keeping an updated backup of your important files. You may opt for cloud storage or other external drive devices. Meanwhile, Windows has an available backup tool – The File History – that is readily available for backups. Once you enable this feature, it will automatically save a shadow copy of all your files.