Lost data recovery is a process where you try to restore files that have been lost from the device either due to accidental deletion or from device failures. The list of reasons for file loss does not stop with just two as there are many more! Manually trying to recover lost files from storage devices is quite cumbersome and it requires the user to have technical experience in the field. However, you can't ask everyday users to have the same level of expertise.
Hence, we depend on a data recovery software that does the job for you. One of the most popular data recovery software is NTFS Undelete.
Part 1: Popular File Recovery Software: NTFS Undelete Review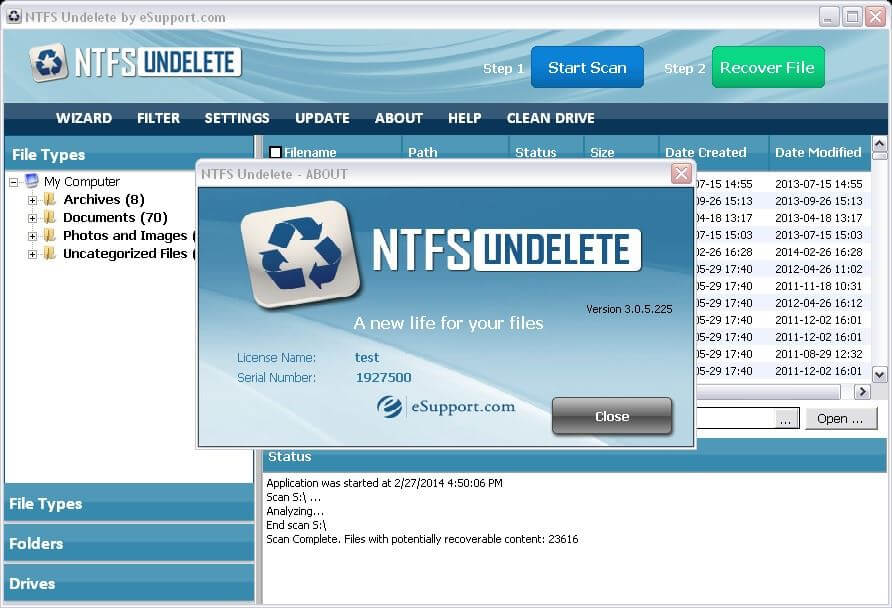 NTFS Undelete is a data recovery software that can help you in your data recovery requirements. Even though its name suggests only NTFS, the software is actually capable of recovering data from NTFS and FAT file systems.
The files that you delete from your computer is not gone from your drive forever. When you delete a file, the operating system will stop identifying the file. However, the file will be still present in the hard drive, until it is overwritten by new data. NTFS Undelete scans the storage drive and finds these files. The user is then given the option to recover the files.
Pros of NTFS Undelete
The software supports all common media file types
Users can filter the results based on the file types
Supports removable media devices like USB thumb drives and external hard drives
Supports FAT12, FAT16, FAT32, NTFS, and NTFS5 File Systems
Supports all Windows operating systems
Cons of NTFS Undelete
Does not work on macOS
Does not offer support for Android or iOS data recovery
The basic user interface might put off some users
It is quite easy to understand the target audience that NTFS Undelete targets. They want to provide a simple and reliable data recovery option for windows user if they were to lose their files.
"NTFS Undelete allowed me to recover priceless photos in minutes. Thanks for providing a great service."
- Emily R. San Diego, CA
The customers are certainly happy with NTFS Undelete as it provides them what they want and many prefer the barebones structure of the NTFS undelete. However, if you are looking for something more powerful and flexible in terms of use, then you are better off with our next option.
Part 2: Best NTFS Undelete Alternative Software
When you look at an alternative for NTFS Undelete, you need something that is more powerful and flexible than NTFS Undelete itself, otherwise might as well use the same software. The data recovery software that we are going to discuss in his section is better in every way.
The Recoverit (IS) software is an amazing tool for anyone who wants to get their files that had been lost or deleted. Some of the strong points that put iSkysoft ahead of NTFS Undelete are: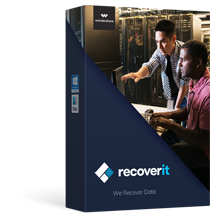 A Life Saver to Solve Your NTFS Data Loss Problems!
Windows and Mac OS support: Works on the two most popular operating systems in the world.
Easy GUI: The Graphical User Interface of iSkysoft is made to please even a non-techy person.
Wide Media support: Recover all types of media files and document files.
Customer support: iSkysoft provides customer support portal for their clients

3,165,867 people have downloaded it
If you need the most feature-rich data recovery software, then go ahead and choose Recoverit (IS) tool. We have provided a guide below for reference.
Part 3: How to Recover Deleted NTFS Files
Get the latest version of Recoverit (IS) from their official website. Then proceed to install the software on your computer. Follow the steps given below if you have any doubts.
Step 1

Select the drive for recovery

Once you open dr.fone, you will see all the storage devices connected to your computer, including the internal storage drive. Select the drive you want to scan and press start.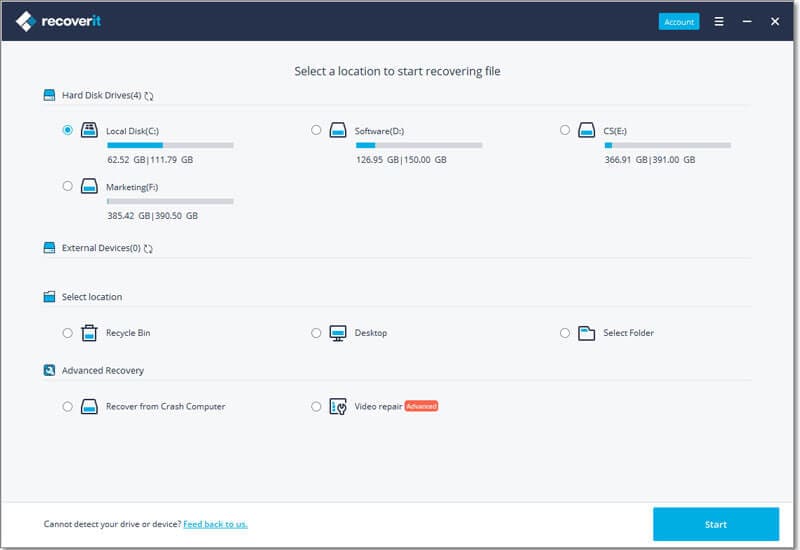 Step 2

Preview the files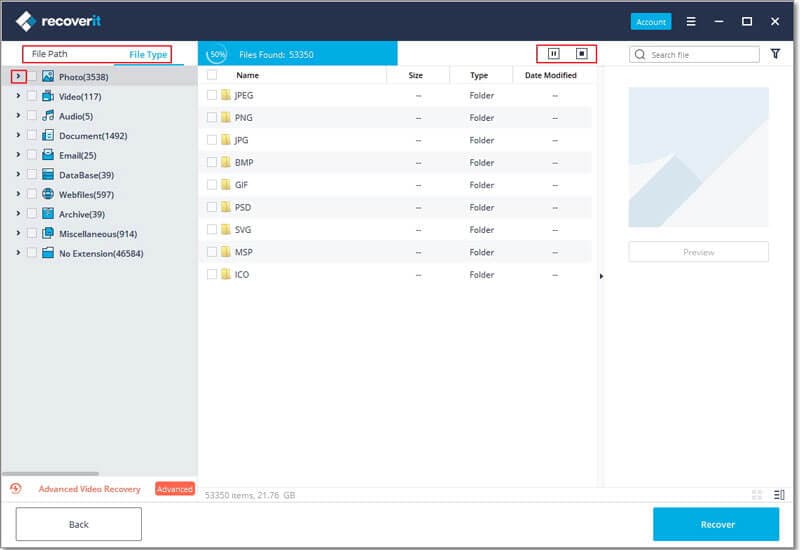 Double click the files to preview them. This will help you identify which files to recover from the rest.
Step 3

Recover the files

Select the files that you need and click on Recover. The files will be moved to a location that you specify.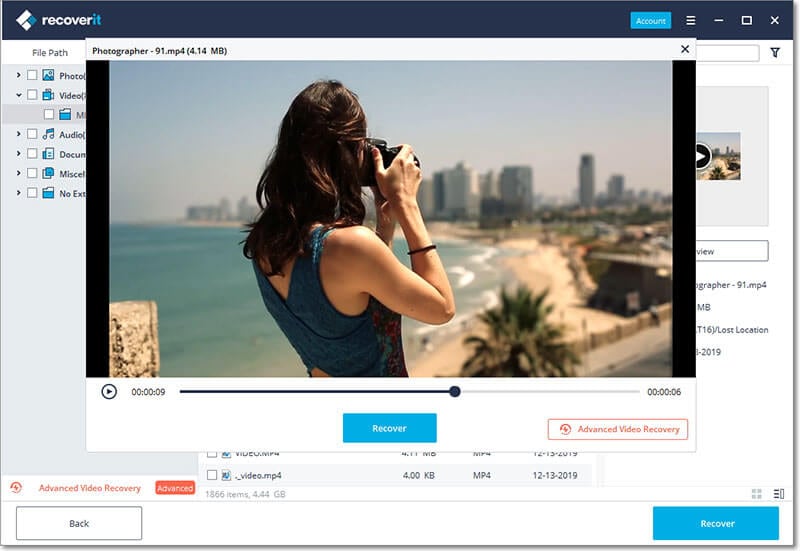 This is the whole process of recovering data with iSkysoft. It is certainly easy and effective. When you compare it to NTFS Undelete, you will appreciate the ease of use and the powerful features that iSkysoft packs.
Bottom line
Data recovery is certainly a complex process and data recovery softwares makes that task easy for us. Picking the software is of critical importance, as you need a reliable tool that can get your files back for you. The Recoverit (IS) certainly delivers as a multifaceted data recovery software and you can choose it without thinking twice. Nevertheless, our first recommendation would be not to lose data in the first place!