Introduction: OneDrive is Microsoft's offering to the field of cloud storage services. Anyone who has a Microsoft account is eligible for an OneDrive account that provides 5GB of free storage. After you have exhausted 5GB, you can buy more as needed. Since that initial 5GB of OneDrive storage is free, many have made use of OneDrive to store all their important files.
In this article, we will help you with a question that has been raised countless times already which is how to recover files from OneDrive! When the storage space gets eaten up, we all naturally do the same thing, delete the files from OneDrive that we do not need, or "think" we do not need.
However, what if you delete them and you realize that they were of importance after all. In this article, we will learn how to recover deleted files from the shared drive.
Part 1: How Long Does OneDrive Keep Deleted Files?
Like your Windows computer, OneDrive also has a recycle bin. One difference between your computer's recycling bin and OneDrive's recycle bin is that there is no expiration date for the files in your computers recycle bin. However, things get a little different when we look at the recycle bin that is in OneDrive.
In OneDrive, the deleted files will only last for 30 days. After 30 days, OneDrive will automatically delete the files. If you act fast within those thirty days, you can recover your file back. We will explain this in detail in the following section.
Part 2: How to Recover Deleted Files from OneDrive in 30 Days
Recovering files from OneDrive is easy if you do it within the first 30 days of it being deleted. The process involves logging into your OneDrive account, navigating to the Recycle Bin and then restoring the files that you need. If you are having any doubts, you can use the following guide.
Step 1 Log in to your OneDrive account.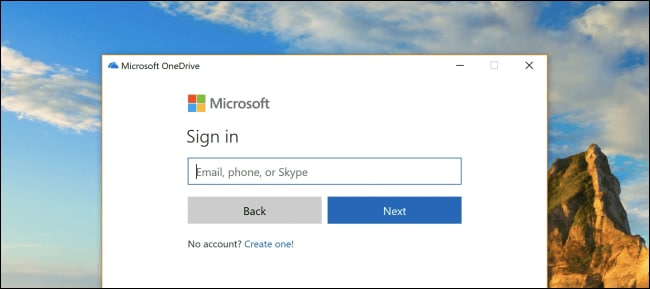 Step 2 Open Recycle Bin.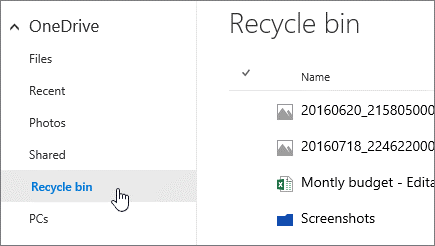 Step 3 Right-click the file you want to restore and click on Restore. Now the file will be moved to the folder it was before the deletion.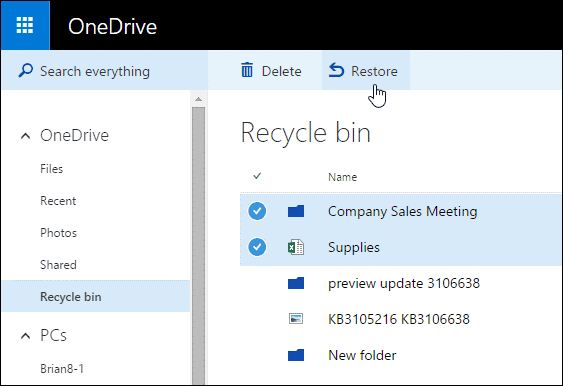 Part 3: How to Recover Permanently Deleted Files from OneDrive and Other Network Drive
When you are using a shared drive, the file will be stored on your local machine and on your cloud account. If you delete the files from the cloud, your local machine will have copies of it.
Even if you delete files from your local machine, the file will be still present in your hard disk unless it's been overwritten by a bunch of new files. How to recover files from hard drive? Use the best data recovery tool you have at your disposal – Recoverit (IS) tool!
The Recoverit (IS) tool is software that can scan through your hard drive, helping you find files that are invisible to the computer. The software does so by using advanced scan tools. Some of the other standout features of Recoverit (IS) are: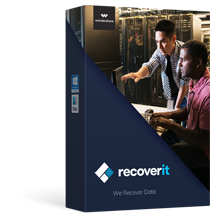 Best Software to Recover Onedrive Deleted Files!
Easy to set up and use: Even if you don't have the technical knowledge, iSkysoft isn't too much to handle
Windows and Mac support: The software works both Mac and Windows operating systems
Preview Mode: helps you to preview files before recovering them
Media files and doc support: Recover all popular media file and document files with ease
Works offline: There is no requirement for an internet connection with Recoverit (IS)

3,165,867 people have downloaded it
We have provided a simple guide below so you can refer to it when you use the software for data recovery. You will definitely appreciate the simplicity at which the software works.
Use Recoverit (IS) to Restore Deleted Onedrive Files after 30 Days: Step By Step Guide
You can get the latest version of Recoverit (IS) from the official website. Choose the correct operating system prior to downloading the file. Now install the software and launch it when ready. The following steps will guide you through the rest of the process.
Step 1

Select the preferred drive to scan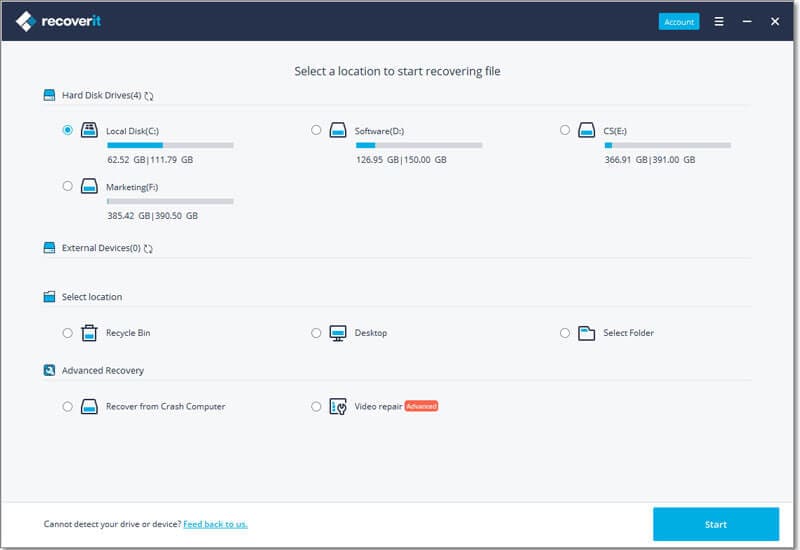 Choose the drive on which you want to perform the data recovery process. The drive you choose must be where the lost file was saved.
Step 2

Preview the files discovered by the software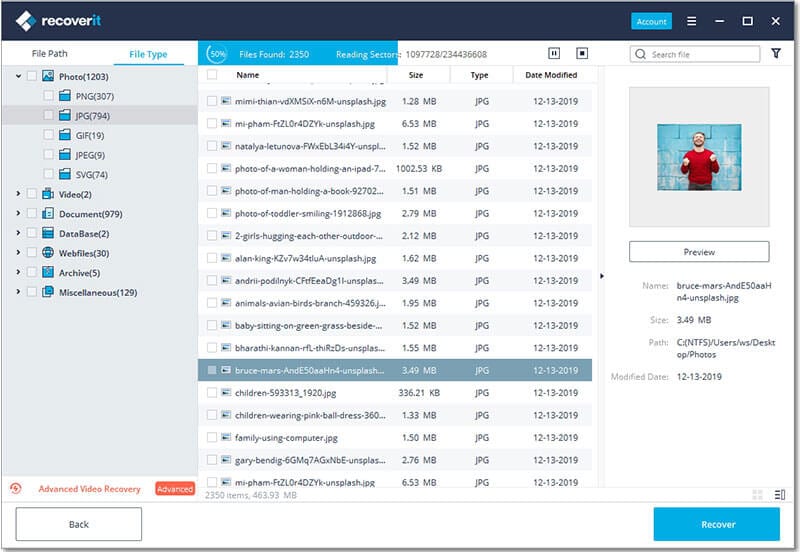 With iSkysoft, you have the ability to preview the files before actually recovering them. So preview the files to identify the files that you want to recover.
Step 3

Recover the files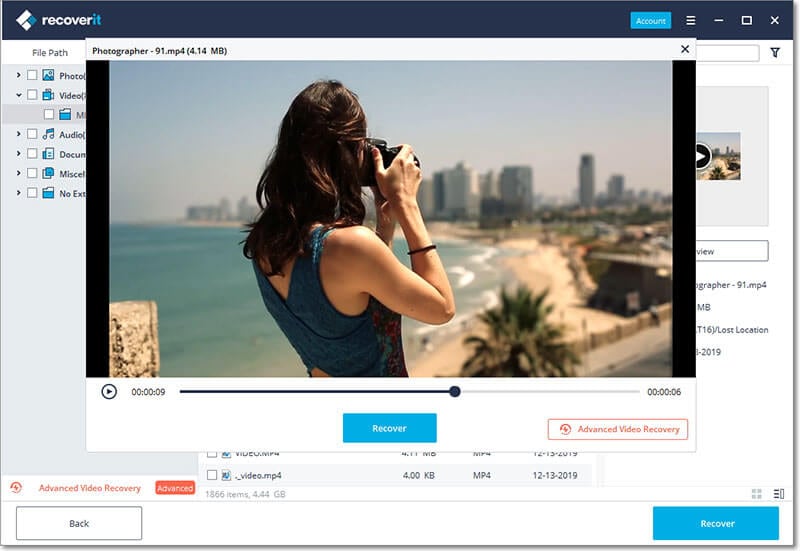 Click Recover and all the files that you have selected will be transferred to the destination of your choice.
That is all there to it! The software takes care of all the recovery part, you just have to tell it where to look! We have just learned how to recover deleted files from network drive shared folder the easy way.
In Conclusion
Storing your files on the cloud is certainly a good thing. Even when your machine goes offline, the cloud gives you the freedom to access your files. However, if you were to delete files from OneDrive permanently, it's gone forever. Local machines are great in this regard because you can always recover files from the accidental deletion. The important thing here is to have the knowledge and tools to reverse the damage and iSkysoft gives you the power and confidence you need!