When someone loses an important file from Windows 10, the first thing that they look for are the ways to recover deleted documents. This is what this article is all about. We will share some useful tips, which will help you to restore deleted documents.
You must have spent hours and hours working on those documents and understandably losing files could be quite nerve wracking. One may lose file because of many reasons, it could have been corrupted, you might have clicked on delete option by mistake, or might have lost it otherwise, losing an important file never feels good and is indeed a waste of effort and time.
Here are the pointers that our article will discuss about:
Part 1: Can I Recover Deleted Office Documents
If you are wondering about how to recover deleted documents, then the answer is there are many ways to recover deleted data. No matter what type of Office file you have lost, probably it is an excel sheet, a word file, or even a PPT, we have the answer for how to get deleted documents back. If you have lost any of your Microsoft Office files, then you might not have really lost it. So, don't panic, because there are ways to bring back the lost document and avoid starting everything afresh.
Once you delete a file by mistake or due to any other reason, the document will not disappear right away from the computer. The system will instead make that particular area as "ready for new files" instead. This means that the Office files still exists, it is just not visible to you because the file was removed from the file directory. For this very reason, you get the opportunity to recover deleted documents from Windows 10. And since we know that most of the software that guarantees file recovery are pretty expensive, let's give you an easier solution to recover files. We have four options for you and we recommend you to try all of them.
Part 2. How to Recover Deleted Documents
To recover the deleted files, we will first talk about four options. Try each one of them, and finally if you fail to recover the files using the first three options, then the last option, which is using a robust data recovery should be the ideal one for you.
Option 1: Searching the temporary files folder
The computer has a temporary files folder. Temp files or temporary files are created for every file. Open the temporary files once to search for the word document that you have lost. Follow these steps to recover lost document from temporary files folder:
Step 1 Open Windows Search.
Step 2 Look for *.tmp. Else, you can also search for C: Documents and then Settings*USERNAME*Local Settings Temp.
Make sure that you have enable the option to see hidden files, as well as, folders. Also, do open the temporary files by using a notepad.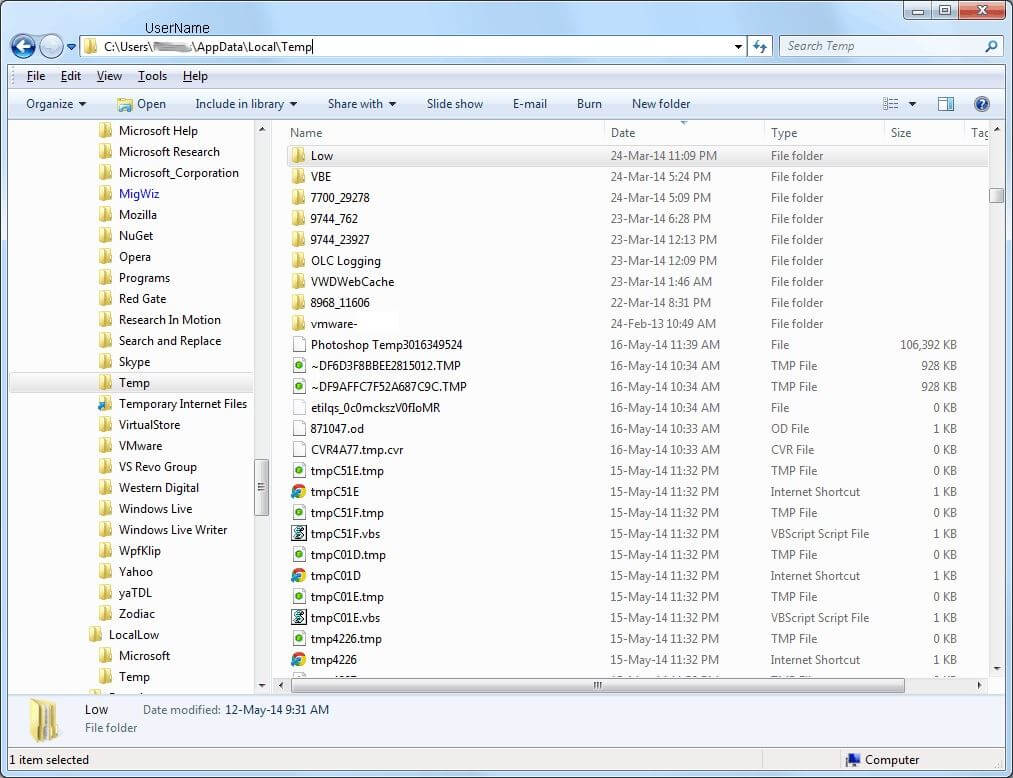 ---
Option 2: Use Office Documents Auto Recover Function
Fortunately, Microsoft Office comes with an Auto Recovery tool. You can use this tool if you have deleted any of the office document. The process is straightforward. You will first have to open the word document. On the top left-hand corner, you will see the option for recoverable word files. In case, if you fail to recover the file this way, then try running the Auto Recover file option manually.
Here's how to access Auto Recovery option manually:
Step 1 First open Microsoft Word
Step 2 Now open the Files tab and then click on Recent.
Step 3 Go through the menu carefully and choose Recover Unsaved Documents
Step 4 Check the deleted file there and once you find it, click on it to restore the document.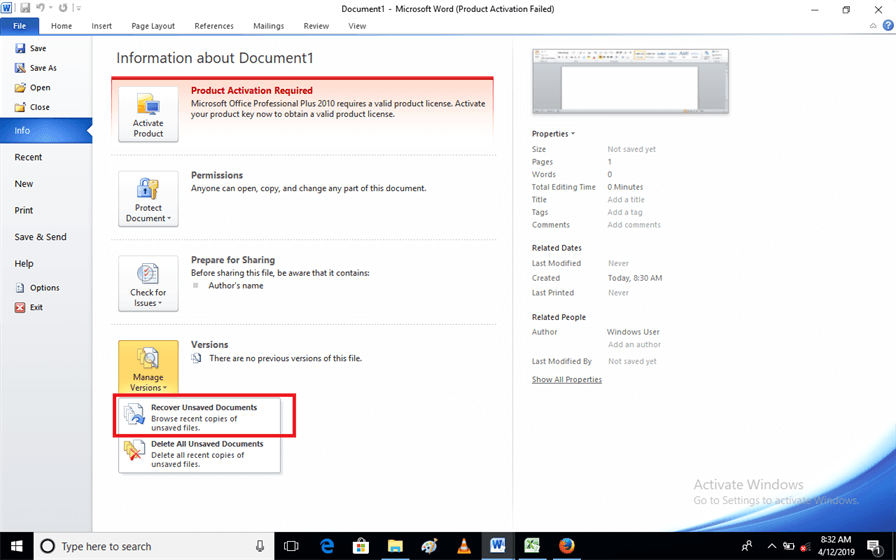 ---
Option 3: Restore from Recycle bin
Double click on the Recycle bin icon that you can see on your desktop or laptop. If the deleted files are still there, you should be able to see the file. To recover the file, right click on the document and select restore option to restore it. Your file will be back to its original destination.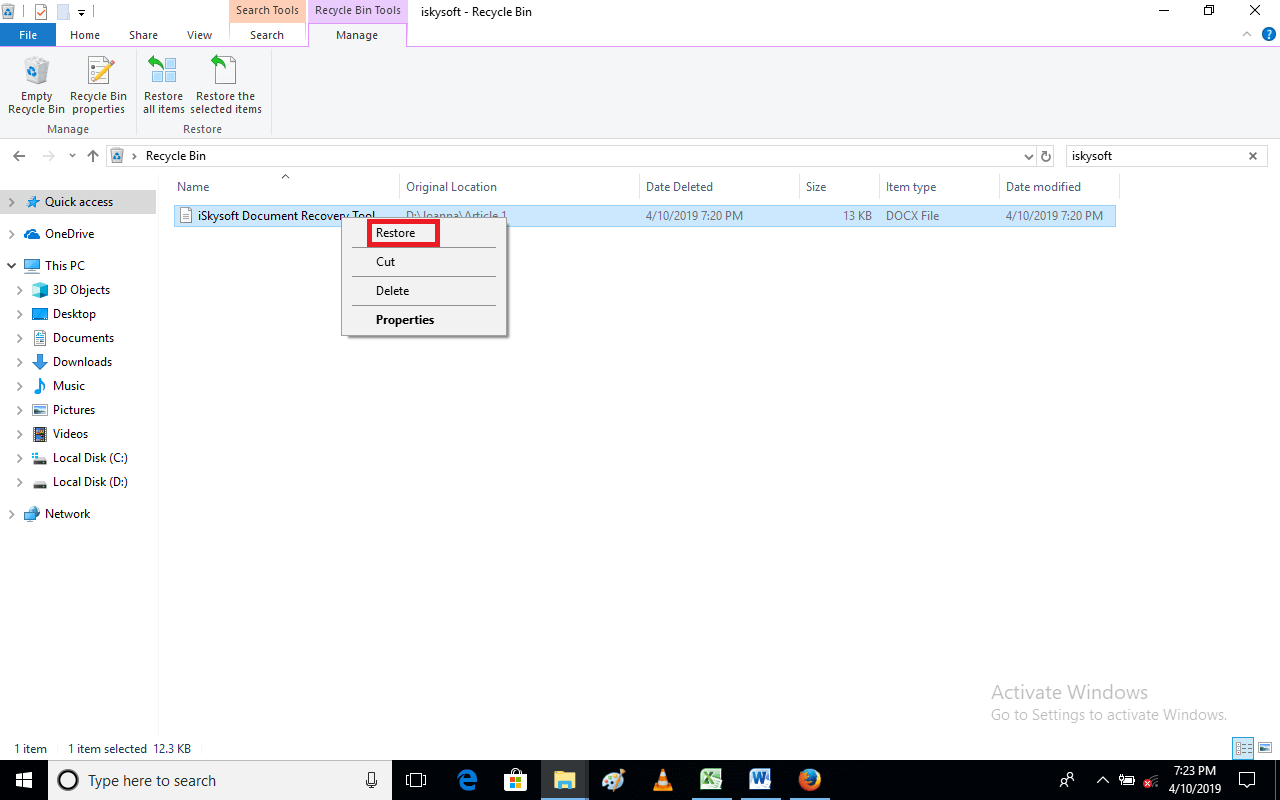 ---
Option 4: Recover with the help of Recoverit (IS)
It is always a wise decision to have a data recovery software in case of emergencies. If every other option fails to recover the data, try using Recoverit (IS) tool to restore the lost files. In three easy steps, you should be able to restore the lost data.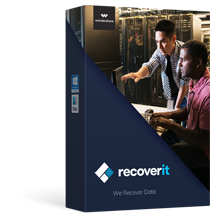 Best Software to Recover Deleted Documents!
It is compatible with both Windows and Mac operating system.
It supports a large number of storage device type including hard drives, USB flash drives, SD cards, etc.
All major types of files can be recovered including music, images, video, documents, emails, and archives.
It has a deep scan features for in-depth scanning of the hard drive for searching files to recover.

3,165,867 people have downloaded it
You can use Recoverit (IS) tool to recover deleted files from recycle bin, formatted disk, documents lost during disk partition, external devices recovery, files lost during virus attack, system and crash data recovery.
Recoverit (IS) tool is powerful and lets you recover data from more than 1000 types of files. Whether you have lost document, graphics, videos, emails, audios, and any other files, Recoverit (IS) tool can recover those files for you.
Recover your file in three easy steps using Recoverit (IS) Tool:
Step 1

Download and install Recoverit (IS) tool in your PC

You can download Recoverit (IS) tool both for Mac and Windows. Don't install the file in the drive from where you have lost the data. To initiate installation, double click on the downloaded file. After the installation process complete, you can click on "Start Now" to begin using it. Recoverit (IS) Tool will send you a registration key to your email ID. Enter the registration key to finish your purchase.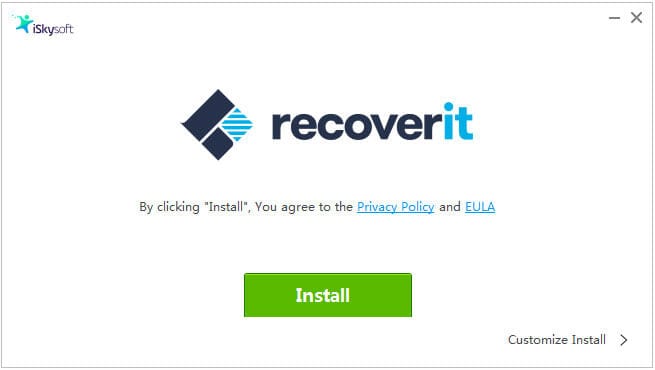 Step 2

Select the location from where you lost the data

Launch Recoverit (IS) Tool, now go to the home screen. Choose the hard disk from where you lost your documents data. Click on "Start" to initiate the data recovery process. Give Recoverit (IS) tool sometime to finish scanning your drives.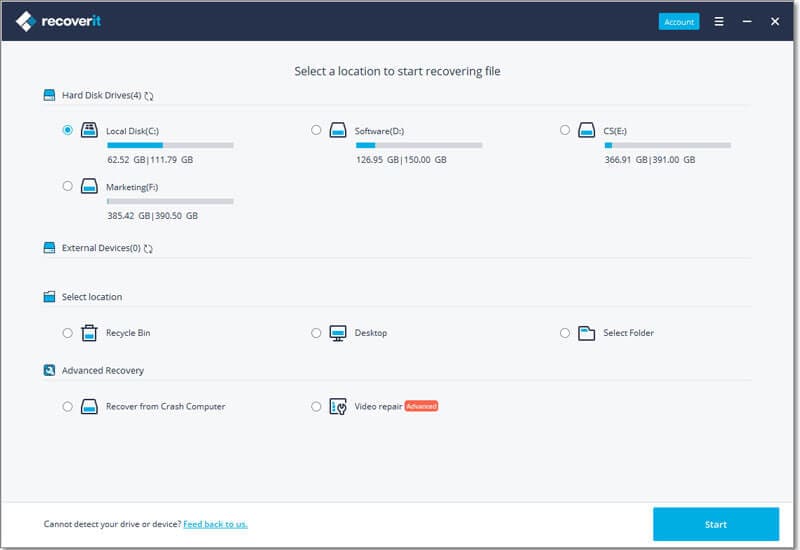 Step 3

Scan for the lost files in different locations

After the scanning process gets completed, Recoverit (IS) tool will show you the preview of the files that the software could locate. You are free to choose the filters to refine the scanning process. For instance, if you wish, you can scan just one particular file type, and even one file path. If you want, you can pause the scanning process in between as well.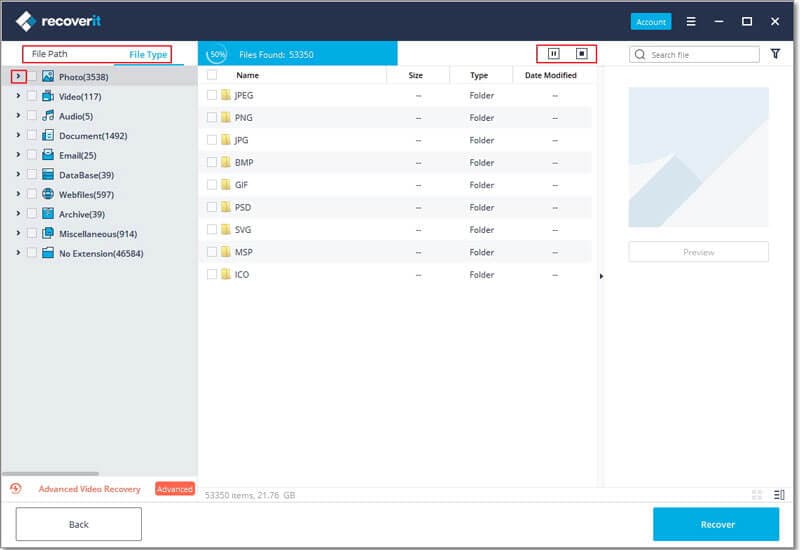 Step 4

Preview your files and recover them

Once you have previewed the lost files and you found the document you have lost, you can then recover them. Also, if you can't preview them even after the scanning process gets completed, then simply follow the on-screen prompts, to recover the lost files efficiently. You can click on the file manually to recover the file. Just select "Recover" and you should be able to recover the file.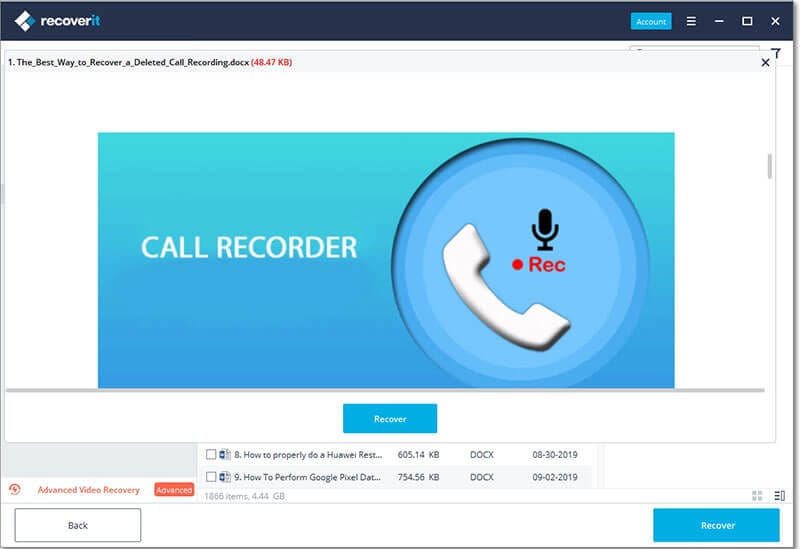 Part 3: How to Avoid Document Files Loss in Future
Data loss can surely cause a lot of frustration. Of course, it is important for you to know the steps to recover deleted file, but it is also necessary for you to learn some preventive ways as well to be able to keep them safe and never loss them in future.
Here are a few things you can do:
Save your files in local drive

The local drive of any computer is C: Drive. It is always better to save files in the local drive. Saving files in an external drive is a good practice, but hard disks often crash. The file then becomes corrupted and you can even completely lose the file. That's why keep them in the local drive to recover them easily in case it gets lost.

Save as much as you can

When you start working on a file, it is always a good idea to keep saving the file after every ten minutes to make sure that your present work is getting saved simultaneously. Just in case if something goes wrong, the work you are doing now will get lost also. Power cuts are the main reason to lose data. Therefore press "CTRL+S" after every ten minutes.

Create a backup

Always have more than one version of the same document. Back-ups can save you from dire situations. If you lose one, you will always have another copy at hand to use. In case if something goes wrong during the recovery file, you will always have a backup ready with you.
Conclusion:
Now you know how to recover deleted files and how to get them back. Each option is easy to follow and we hope you will try Recoverit (IS) Tool because it is easy to use and extremely user-friendly. Don't forget to create backup of your files to never lose them.