"I am in a fix right now! My important documents have been lost due to accidental formatting. What do I do to recover deleted files free?"
- a question from Quora
Scanning your storage device, identifying your lost data, and securely recover deleted files for free has now been easier than ever before, given the plethora of free undelete apps out there.
But not every undelete software is worth downloading. And to get the guesswork out of your data recovery, we'll review the best 9 in the world of data recovery, in term of speed, thorough scan, and reliable recovery.
Best Software to Recover Deleted Files Free
Top 1: Recoverit (IS)
Everyone knows and values free undelete software. Free tools can execute 70% of the recovery task.
But a paid tool is hugely valuable in data recovery when you need advanced features, increased limits, store data, or online support. And Recoverit (IS) is a premium tool that offers a full suite of data recovery solution. Especially useful when you need the best way to recover deleted files, exceptional deep scans, file preview, and speedy recovery.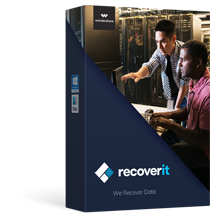 A Life Saver to Solve Your Data Loss Problems!
All-in-one data recovery—the tool recovers formatted storage devices, permanent deletion, data loss from virus attack, and nearly all other scenarios of data loss. It is non-selective.
1000+ types of file recovery—Recoverit (IS) comes with a lineup of utilities that recovers almost all data types—photos, pdfs, doc files, videos, emails, audios, and even more. It is non-oppressive when it comes to data recovery.
Recovers computer data as well as any other storage device—The tool supports the recovery of any data storage devices with files system NTFS, FAT16, FAT32 or exFAT. Better yet, it can recover data from Hard Drive, SSD, RAID, SAN,DAS, USB Drive, Micro SD Card, laptop, Desktop, Macintosh, Camera, Camcorder, Music Player, Video player, iPod, CF/SD Card, Zip Drive, Pen Drive, Floppy disk, and even more.
Recovers even from a crashed computer. Recoverit (IS) understands that computer crashes and software seize functioning. It comes with Windows PE a function that enables you to recover data even from a crashed system.
Pain-free data recovery. The tool user interface is seamless to interact with only scan, preview, and retrieve functions to execute to have your files back.
Available for both Windows and Mac Community.

3,165,867 people have downloaded it
Recoverit (IS) allows you to execute recovery in 3 simple steps. And below we'll explore how to use the tool on Windows platform.
Step 1

Download and Install Recoverit (IS) tool

Recoverit (IS) comes in two versions—the Windows and Mac version. Download the one that suits your system, which should take a few seconds. For the tool to work appropriately, install it to a separate partition from that where your lost files were initially in.
Step 2

Select the location where your lost data was initially in

On the home screen of Recoverit (IS)y tool, select a location or a partition where your lost files were initially in.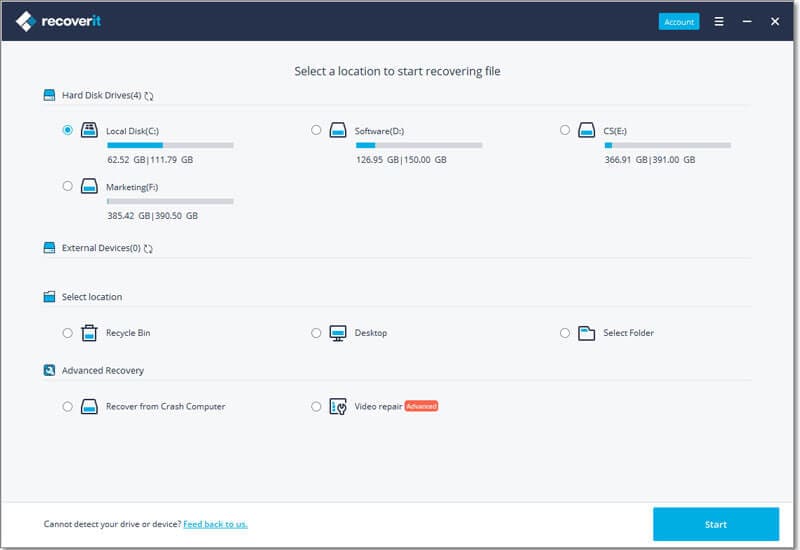 Step 3

Scan for your lost data

Hit the "Start" button to execute the scan and wait while the tool crawls deeper into your storage device. The scan period depends on all the data type and sizes of the files that were initially on the location you select.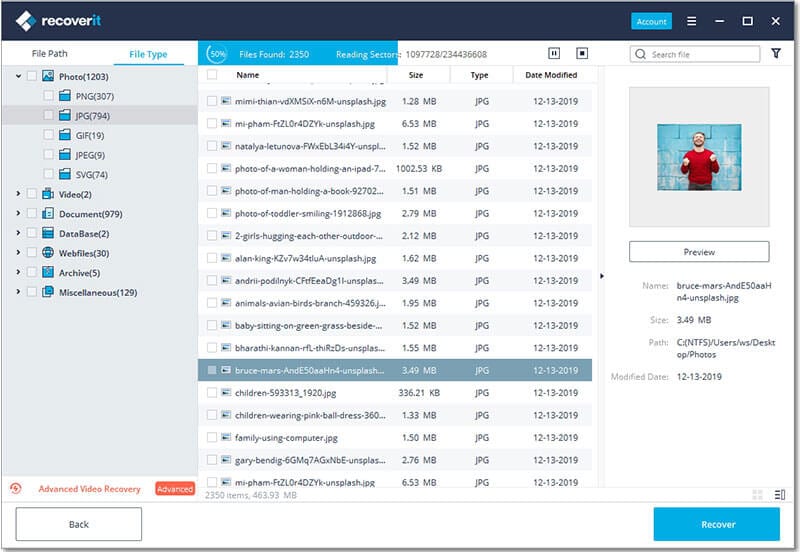 You can use the filters button to refine your scan. For instance, you can choose to scan a specific file type or file path. Even more, you can pause or stop the scan as soon as you locate your lost data.
Step 4

Preview and Recover

The tool comes with a preview function that allows you to check on a file before recovering it. To preview files, hit the "Preview" feature.

After previewing your files, hit on the "Recover" button to retrieve your data and launch your lost files. Save the data you have retrieve on different location or save it on another storage device.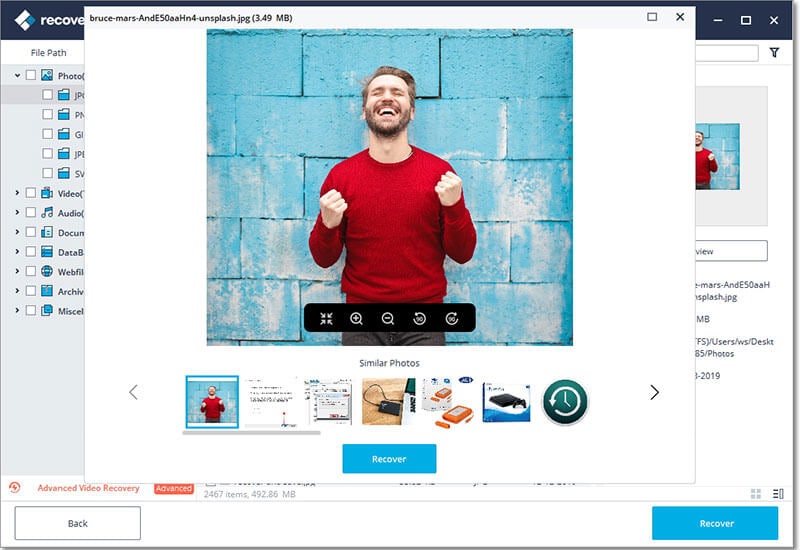 Top 2: Gt Recovery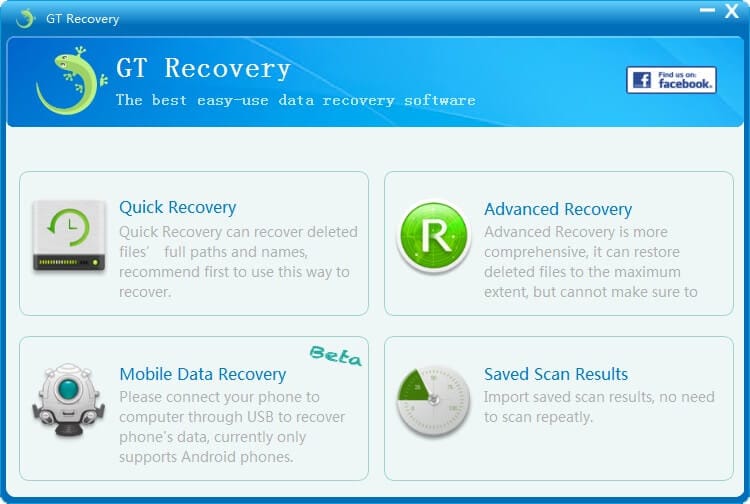 Hands down, gt recovery is free data recovery software for Windows and can recover mobile devices using a USB cable. What makes this tool unique is its power of recovery—gt undelete restores data lost from phone's factory reset. With GT recovery, factory reset doesn't mean your data is gone forever.
Features:
Factory Reset Restore. GT recovery tool digs deep into your storage device to bring any data lost by factory reset right up for you.
Multiple OS Support. GT Recovery is relatively non-oppressive when it comes to Operating Systems. It thoroughly scans Window and Mac OS. It also has undeleter APK version that works on Android systems to bring lost data back.
Supports recovery of deleted contacts, texts messages, and call logs in Androids internal memory which many recovery software cannot do.
It has a preview function that allows you to preview your lost data before recovering them.
Pros:
Recovers phone data which is usually a great deal of frustrating work
Very simple to use
Has free trial
Available for Android as well as Windows and Mac
Cons:
Doesn't work well with every phone
The user interface needs some work
All important feature activates on the premium version only
Top 3: Free Undelete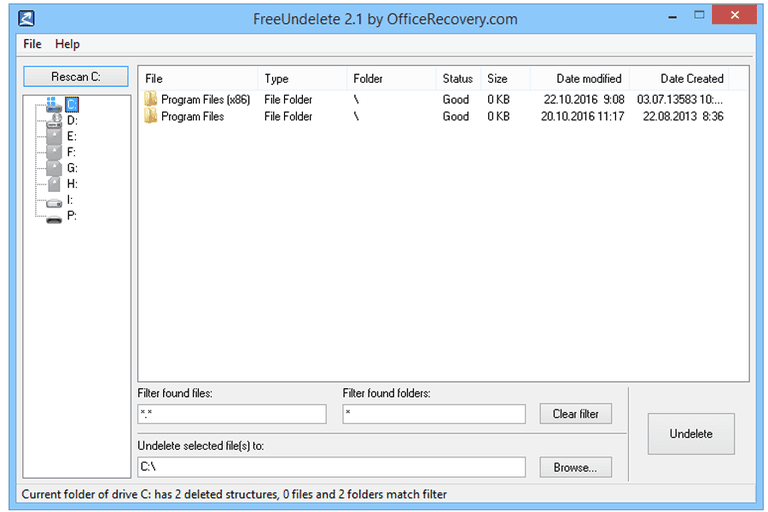 This is another undelete freeware file that allows you to undelete data from external and internal storage hard drives, flash drive, memory cards, and other storage media.
Features:
Advanced file sorting. Filter your scan in terms of the file name, folder, date of modification, extension, date of creation and the recoverability status to ease the recovery process
A simplistic user interface making it easy to use
Pros:
100% free undelete tool for personal use, no charge—direct or hidden
Small download –less than 1mb
Clean and easy to use interface
Shows the recoverability of deleted files
Has a portable option
Cons:
Not free for business use
Uses an outdated user interface
It is only available on the Windows system
Top 4: Recuva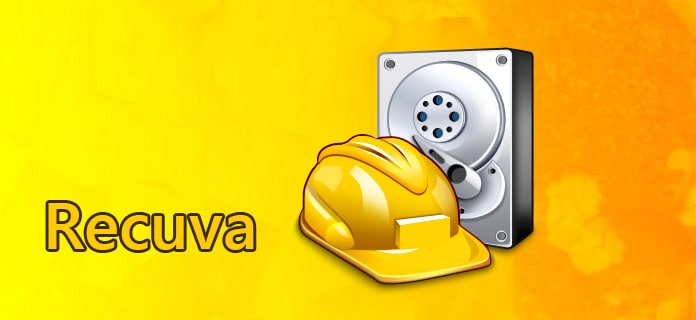 Recuva is one of the world's best program to recover the deleted file for free. It has a lot to like, but its unique feature is that it utilizes military standard overwriting technology that can permanently delete files beyond recovery. No one else can ever restore your data.
Pros:
Comes with an installable and portable version
Recuva undeletes in nearly all windows operating system
Has both standard and deep scan option that execute all the technological bases in the search for recoverable files
Extremely powerful that it can scan inside files so that you can find the document that contains a particular text string.
Recuva restores deleted files from nearly all storage devices SSD drive, hard drive, memory cards, CDS, DVDs, mp3 Players even if they are corrupt, damaged or recently reformatted.
It is a secure delete app—it can overwrite your storage media beyond recovery.
Cons:
The download page is a little confusing
Can't recover as many files as high-priced rivals.
Top 5: PhotoRec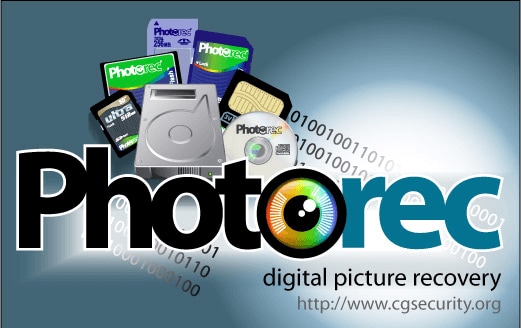 The name can fool you that Photorec is only a deleted image recovery app. But it comes with powerful data recovery capabilities to retrieve nearly every kind of data.
Features:
Supports multiple Operating Systems—Windows, Linux, Mac OS X, Sun Solaris, FreeBSD, NetBSD, and almost every Unix system
Recovers nearly all file system including FAT, NTFS,exFat, ext2/ext3/ext4 file system and HFS –it is non-oppressive when it comes to file system
Works with a Plethora of storage devices—recovering hard disk drive, CD-ROMs, Memory Cards, USB memory, DD raw image, EenCase E01 image, iPod, cameras, etc. The recovery solution is so versatile.
Pros:
Support extensive file formats
Exceptionally work excellently for recovering lost data from CD-Roms and Hard disks
Comes with the "Unformat " function which allows you to add custom formats of your choice
Recovers all types of data professionally
Has advanced recovery ability
It is free
Cons:
The user interface is counter-intuitive
Weak customer services
Can be intimidating for new users
Top 6: Stellar data recovery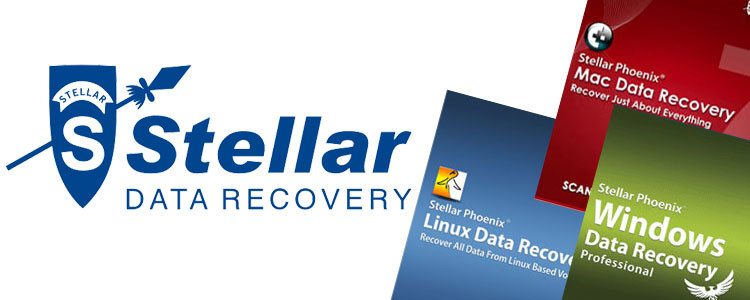 This is a software that gets the job done in style when it comes to recovering data from Windows terminal and compatible devices
Features:
Recovers even data from damaged hard drive using the "Disk Imaging" feature
It comes with a Clone Disk feature that allows you to clones a weak hard drive before it is permanently damaged.
It comes with a Preview function that allows you to preview data before you recover them. This function allows you to make selective data recovery highly conveniently.
Recovers, Repair, and Monitors. The tool combines different module in one package—Recover Data, Monitor Drive, Repair Videos, and Repair Photos. The recover module retrieves all the lost data. The monitor drive module checks the health of the storage media. The Repair Video module repairs corrupt videos. The Repair Photo module repairs corrupt photos.
Pros:
Execute recovery on a wide spectrum of devices
Simple to use and quick to download
Comes with a lineup of thorough utilities to help bring your data back
Preview function shows available files before a recovery attempt
Cons:
Does not recover RAW files with the Home License
The free version only retrieves 1GB data
The free version only allows you to scan and preview the recoverable data
You must buy the product to start the recovery process
Top 7: TestDisk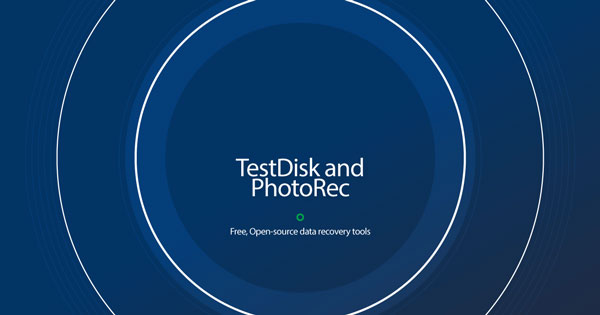 It is an open-source initially created to get back lost partitions and fix non-booting disks.
Features:
Recovers deleted and corrupted files from FAT, NTFS, ex-FAT, and ext2 file systems
Can make a full replica of a partition a feature that comes handy when you want to transfer Dos file from a crashed Windows
The tool collects troubleshooting information to send them to the lab specializing in data recovery.
Pros:
Allow users to recover and rebuild the boot sector
Fix delete the partition table
Undeletes all file formats
Available for many platforms—Windows, Mac OS, Linux, and different Unix systems
Cons:
A little intimidating for beginners
Getting help can be challenging
Top 8: Disk Drill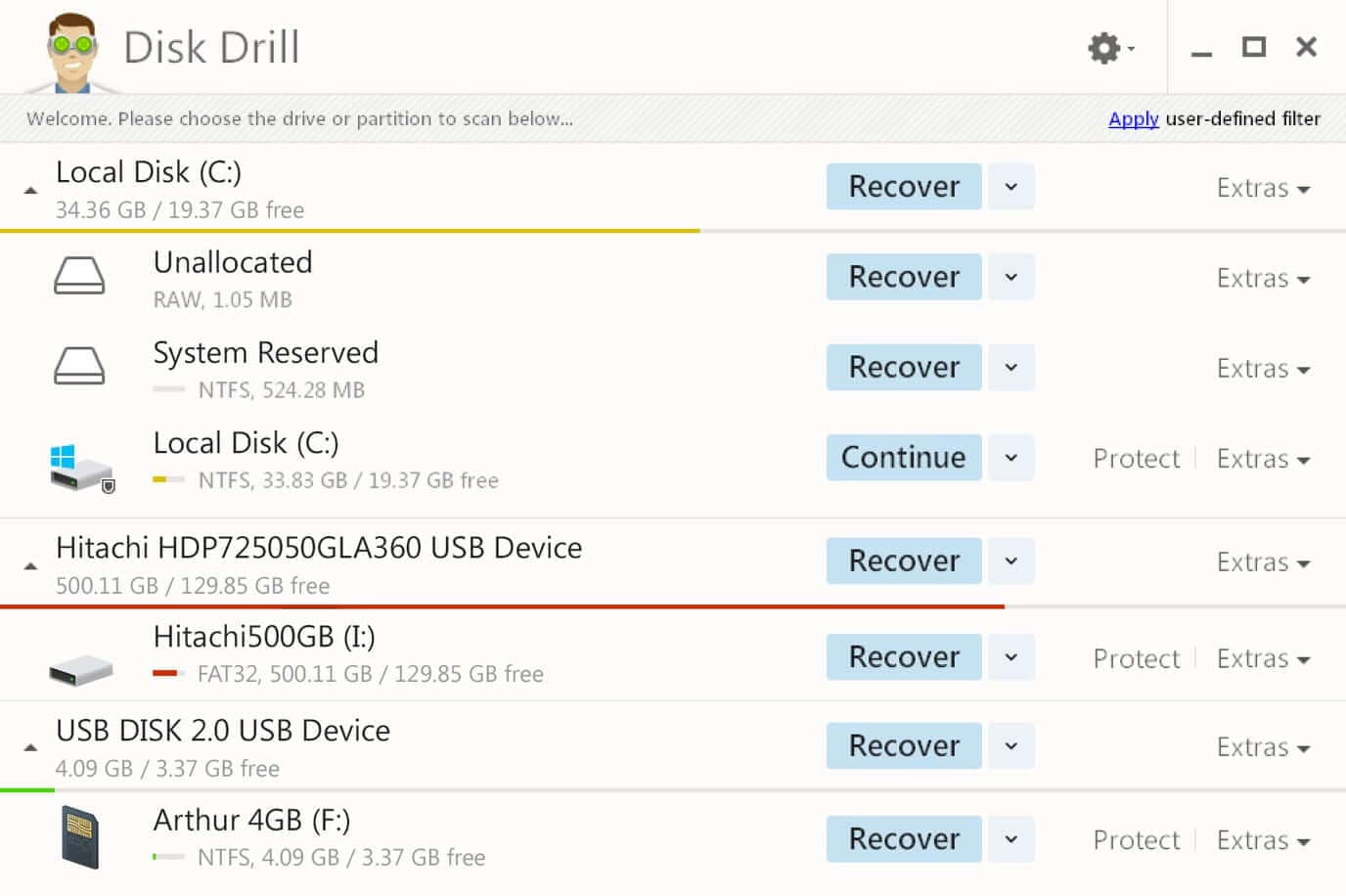 Features:
Comes with a quick tutorial that runs the first time you run the program. This helps you get through the program if you are a little nervous. It is also easy to use.
It has a simple User interface which makes the file recovery very simple. You don't need to fiddle through a complex system.
Pros:
Available for Mac, Windows, and Smartphone users
Simple to use
Scan local and attached devices
Comes with a recovery vault
Cons:
No option to scan an individual folder or specific file type
Free recovery is limited to 500 MBs of data
Has no portable version
Top 9: Recover My Files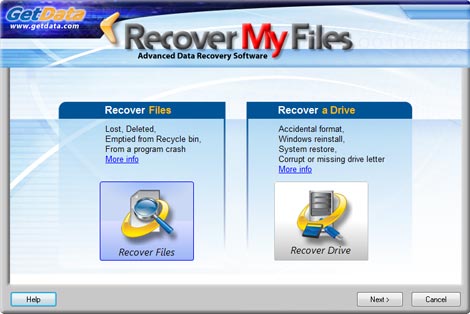 This is another data recovery tool that is only compatible with the Windows system. The concentration makes it one of the Window's best data recovery tool
Pros:
Quick installation
Works with 32 and 64-bit version of Windows Operating System
Has a portable version—it isn't a must you install it on your hard drive
Recovers several data simultaneously
Has advanced search utility
Cons:
It does not come with a deep-scan feature
Many file on this recovery tool are unrecoverable
Cannot preview file before recovery
Comparison Table
| | | | | | | | | | |
| --- | --- | --- | --- | --- | --- | --- | --- | --- | --- |
| Features | iSkysoft | GTRecovery | Free Undelete | Recuva | PhotoRec | Stellar | Testdisk | DiskDrill | RecoverMyFile |
| Deep Scan | Yes | No | Yes | Yes | Yes | Yes | Yes | Yes | No |
| Intuitive User Interface | Yes | Yes | Yes | Slightly counter intuitive | No | Yes | No | Yes | Yes |
| APK Available | No | Yes | No | No | No | No | No | No | No |
| Recover Crashed System | Yes | No | No | No | No | Yes | No | Yes | No |
| Preview Function | Yes | Yes | Yes | No | No | Yes | No | Yes | No |
| Portable Version | No | No | Yes | Yes | Yes | Yes | Yes | Yes | Yes |
The Bottom Line
While this is a list of the best 9, it by no means a complete list. There are tons of others to help you get your data back. More so, an easy to use program used to recover deleted files such as Recoverit (IS) is always at handy for your rescue. Follow the steps to get back all your deleted photos, videos, images, and other data files.