"I have accidentally deleted my Gmail account a while back and now I can't seem to access it anymore. Can someone tell me how to recover a deleted Gmail account?"
- a question from Quora
Owned by Google, Gmail is one of the most popular and trusted email clients used by over 1.5 billion people globally. While it is equipped with tons of features, there are times when users struggle to recover their deleted mails or an account. For instance, the above-stated query is a similar situation faced by countless Gmail users on a daily basis. The good news is that there is a smart and hassle-free solution to recover deleted Gmail account. Besides that, you can also learn how to recover deleted emails from Gmail pretty easily. In this essential Gmail guide, we will cover the same and more in an extensive manner.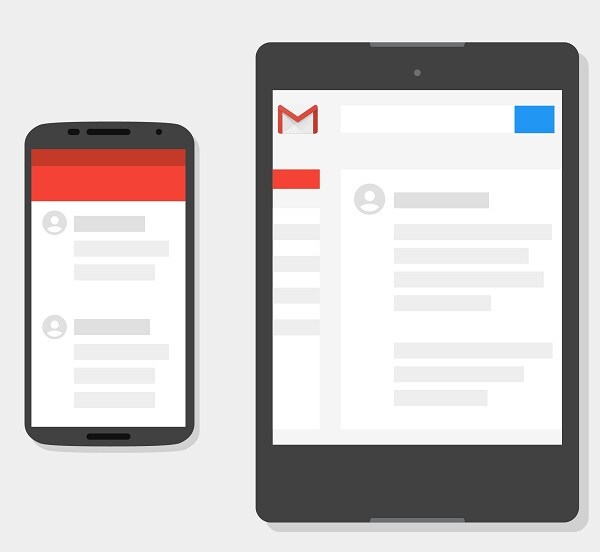 Part 1: How to Recover a Deleted Gmail Account?
Google has made it extremely easy for us to recover a deleted Gmail account. Even if you have opted to permanently delete your account, Google will let you restore it within a certain period. Mostly, the duration to recover a deleted Gmail account is 30 days. Therefore, if your account has been deleted a few months back, then you might not be able to recover it. Nevertheless, if it has not been that long, then you can follow these steps to learn how to recover a deleted Gmail account.
Step 1 Firstly, launch a web browser on your computer or phone and go to Gmail's official account recovery page. You can also access numerous tips from Google to access your account as well.
Step 2 To start the account recovery process, you need to enter your email id. If you don't remember it, then you can also enter the phone number linked to your account.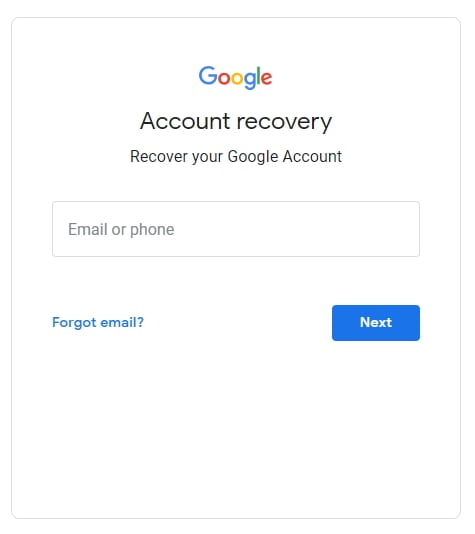 Step 3 In order to regain your account, you need to enter its last active password. In case if you don't remember the password, then click on the "Try Another Way" feature.
Step 4 Subsequently, Google will do a quick security check by asking the verification questions, your full name, recovery email, and so on. In the end, it will let you access your account again and reset its password for security reasons.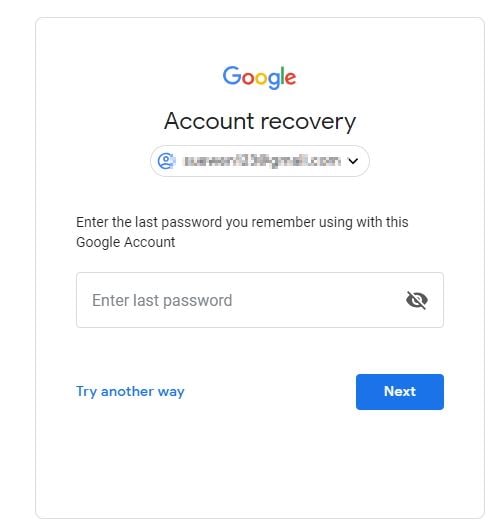 Read also:
Comprehensive Solutions to Recover Gmail Account Easily.
Part 2: How to Recover Deleted Emails from Gmail within 30 Days
After learning how to recover a deleted Gmail account, let's get into some other details. For instance, chances are that you could have deleted an email recently and can't seem to find it. If it has not been 30 days so far, then you can recover or find emails on your Gmail the following way.
Method 1: Through Gmail's Spam, Snoozed, or Other Folders
If you are trying to find an email, but it isn't in your Gmail Inbox, then look for it in other folders. Chances are that Gmail could have marked the email as spam or you could have snoozed the contact as well. Since the spam mails won't appear in your Inbox, you can just go to the Spam folder to recover your lost emails.
Step 1 Launch Gmail on your system or device and go to the Spam folder. Mostly, it is listed adjacent to the Inbox/Sent folders in the sidebar.
Step 2 Just select the emails you wish to get back and click on the "Not Spam" button on the toolbar. This will move the selected emails to your Inbox.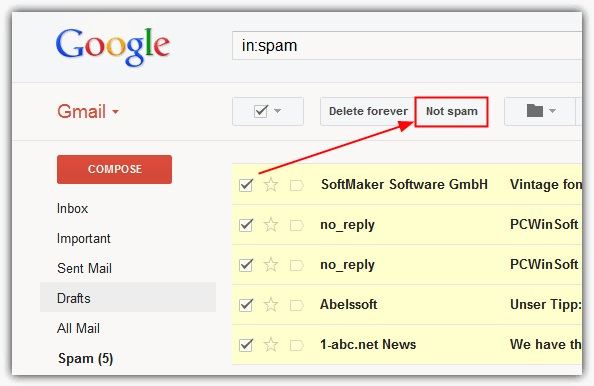 Similarly, you can go to your Drafts, Promotions, Social, Snoozed, or any other folder to look for lost emails.
Method 2: From Gmail's Trash Folder
Just like any other email client, Gmail does not delete emails right away. Instead, when we delete an email, it is moved to the Trash folder where it is saved temporarily for the next 30 days. If you want, you can recover deleted Gmail from it in the next 30 days else it would automatically be deleted. To know how to recover a deleted mail from Gmail, just do this simple thing.
Step 1 Launch Gmail and go to its Trash folder from the sidebar. If you can't find the Trash folder, then click on More > Trash instead.
Step 2 This will display a list of all the mails saved in the Trash folder. You can look for specific emails from the search bar and select the ones you wish to retrieve.
Step 3 After making the appropriate selections, just go to the toolbar and click on the "Move to" button. From here, you can move these emails to your Inbox or any other folder.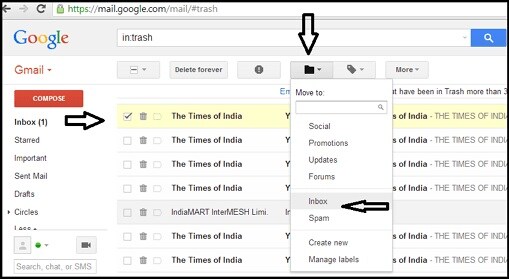 Method 3: Searching for Emails on Gmail
If you get a lot of emails on a daily basis on your account, then some important mails might get lost. Before you do an extensive Gmail recovery, make sure that you have already searched for the email you are looking for. To learn how to find deleted emails in Gmail, simply follow this drill.
Step 1 Launch Gmail's dashboard on your system and click on the search bar. Here, you can enter the contact's email id, subject of the mail, or any keyword that you wish to look for.

Step 2 Additionally, you can get more search options by clicking on the dropdown icon on the search bar.
Step 3 Here, you can perform a more detailed search on your Gmail account. For instance, you can include/exclude certain keywords, restrict an attachment size, specify the duration, and so on.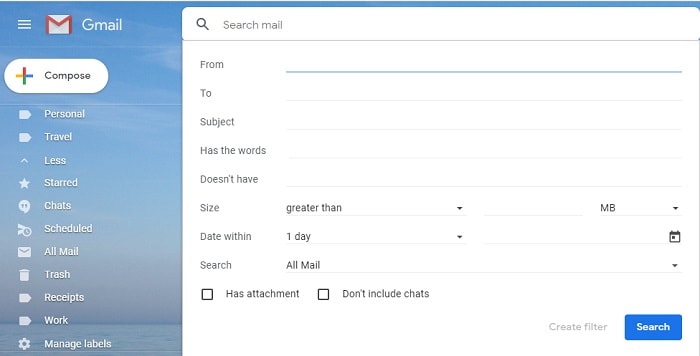 Method 4: From a Previous Email Backup
A lot of users take a backup of their Gmail data before deleting their account. Needless to say, it is a recommended thing to do as you can later access your deleted emails from a backup. Google provides a native solution to take its backup by visiting your Account settings. Surprisingly, there isn't an inbuilt solution to restore a previous backup. For this, you need to take the assistance of an add-on or plugin like Import Export Tools. There are several other MBOX importing add-ons that you can use on Chrome/Firefox for this.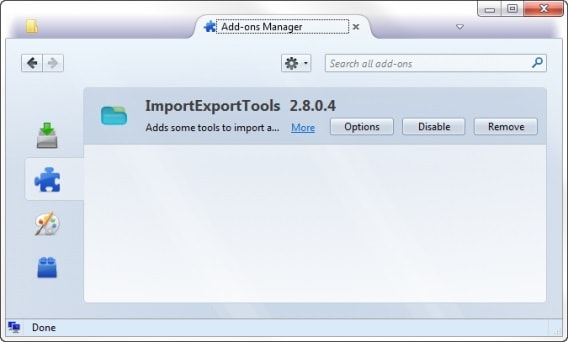 Apart from that, you can even restore Gmail backup on any other client like Outlook or Thunderbird. If you are using Outlook, then just go to its File > Import/Export option and choose to "Import from another program or file" on the Import and Export Wizard. Later, you can browse to the saved Gmail backup and restore it to Outlook.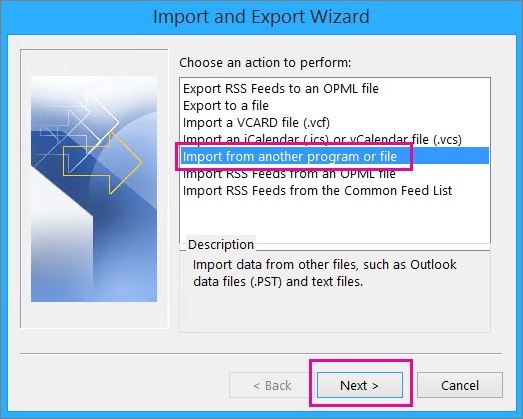 Part 3: How to Recover Permanently Deleted Emails from Gmail After 30 Days
As stated above, Google already saves your deleted emails for 30 days by default. Though, if you have passed the initial 30-day mark, then you need to take more drastic measures to restore them. To learn how to recover deleted emails from Gmail after 30 days, consider these solutions.
Method 1: From Gmail's Server
If your account is hosted on a dedicated server of a university, organization, or any other group, then you can just contact its administrator. While emails might be deleted from your Google account, they could still be present on the mail server. Just request the administrator and they can log-in to their G-Suite profile. From here, they can look for the selected emails and recover them back to your Google account.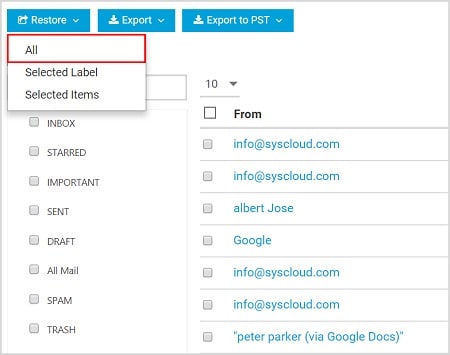 Method 2: Request the Gmail Support Team
Even if your account is not hosted on a dedicated server, you can take the assistance of Google Support Team to recover your lost emails. All you got to do is write to the support team, specifying the problem of a deleted email. A customer representative will get in touch with you with the solution (in case if your deleted mail would be retrieved).
Step 1 To start with, just log-in to your Google account and visit its missing email recovery page right here.
Step 2 You would be asked to fill a form so that you can write details about your issue and the email you wish to recover.
Step 3 Once you submit your request, you will get a confirmation mail. In case if your email is recovered, then you will be contacted by a customer representative.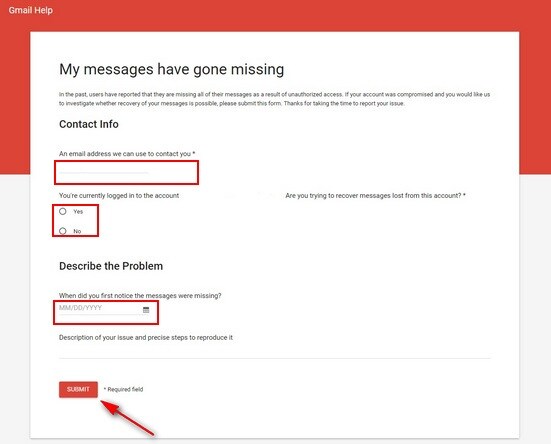 Method 3: Recover Permanently Deleted Photos from Gmail with Recoverit (IS)
If you are looking for the Gmail data (like photos) that has been downloaded on your system, then you can take the assistance of Recoverit (IS). Please note that the recovery tool would be able to help you extract the Gmail files that are already saved on your system's storage. It doesn't matter how you have lost these files, Recoverit (IS) would be able to retrieve them. Some data loss scenarios that it supports are accidental deletion, corrupt storage, Trash deletion, lost partition, and so on.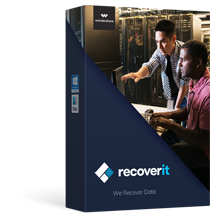 Best Software to Recover Gmail Data
It is compatible with both Windows and Mac operating system.
It supports a large number of storage device type including hard drives, USB flash drives, SD cards, etc.
All major types of files can be recovered including music, images, video, documents, emails, and archives.
It has a deep scan features for in-depth scanning of the hard drive for searching files to recover.

3,165,867 people have downloaded it
The recovery process is extremely simple and does not need any prior technical knowledge. You can even preview your data before restoring it to any location. Also, it supports every leading data type for photos, videos, audios, documents, etc. Therefore, you can easily learn how to recover deleted emails from Gmail after 30 days in the following way.
Step 1

Select a target location to scan

To begin with, simply launch the Recoverit (IS) application on your computer. From its home, you can select a partition, drive, or folder to scan where the existing Gmail data was stored. If you can't find it here, then you can also browse to a specific folder as well.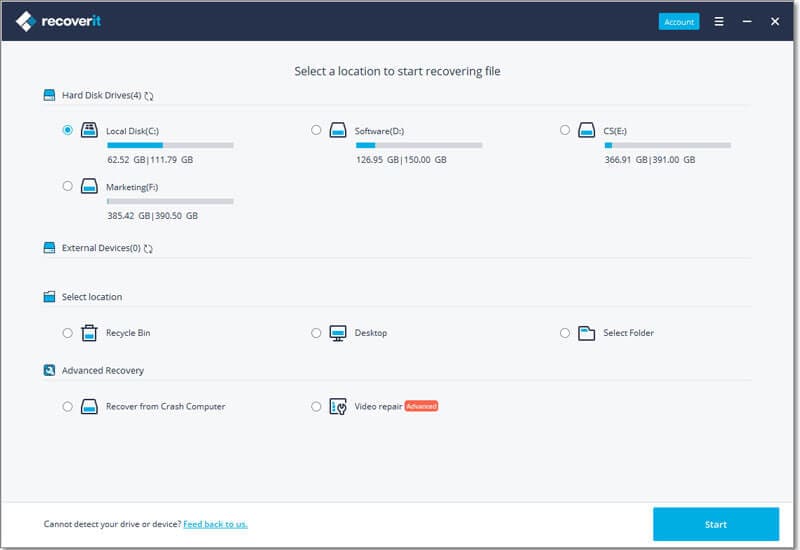 Step 2

Wait for a while for the scan to finish

As soon as you click on the "Start" button, the application will look for the lost and deleted Google files from the selected location. The interface will also let you know the progress of the scan from an on-screen indicator.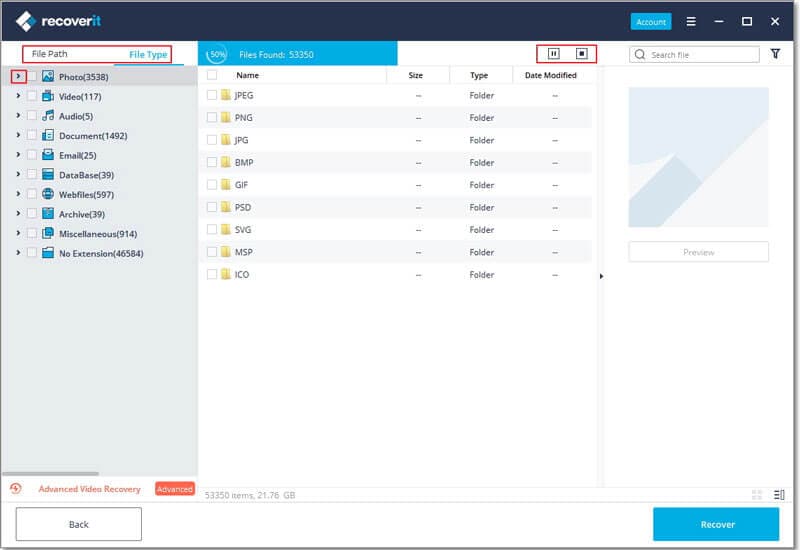 Step 3

Save your Gmail data

In the end, the interface will display all the extracted information into different folders. You can preview your documents, photos, videos, etc. and simply select the files you wish to retrieve. Click on the "Recover" button now and select a secure location to save your Gmail data.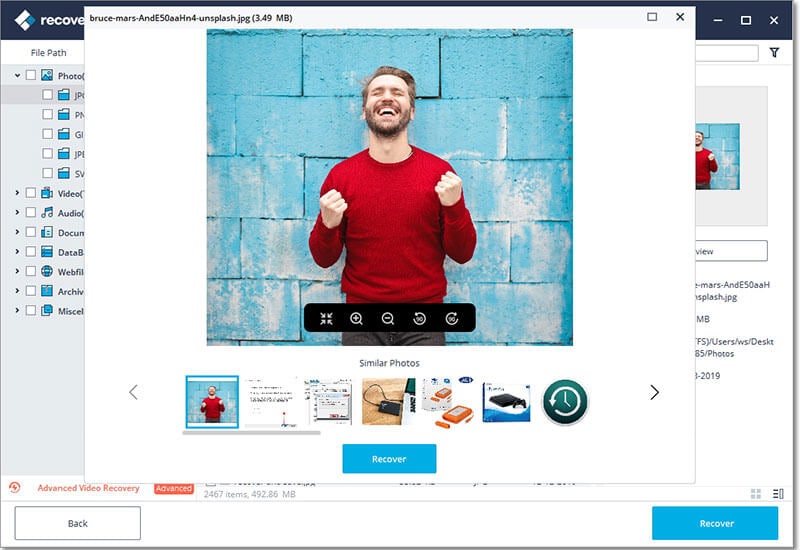 Tips: How to Delete Gmail Account without Deleting Your Emails
If you wish to delete your Gmail account, then make sure that you take a backup of your Google account beforehand. In this way, you can delete Gmail without losing your data. To do this, just go to your Google Settings > Accounts > Download your data. From here, you can just select the type of data that you wish to save like your mails, reminders, calendar, attachments, and more. If you want, you can later restore these data to Outlook, Google, Thunderbird, or any other email client too.

Write in the End:
There you go! After reading this extensive guide, you would certainly be able to recover deleted Gmail account as well as your emails. For your convenience, we have listed different solutions to recover deleted Gmail account, emails within 30 days, and even after the restricted period. If you don't want to suffer from unwanted data loss on your system, then use a reliable tool like Recoverit (IS). Also, if you found this guide helpful, then share it with others and teach them how to recover deleted emails from Gmail as well.