There are very many types of downloads to make including WhatsApp, photos, videos and documents. The more of these downloads you have in your device; the more storage space will become limited. Most downloads are rendered useless once the program has been installed to your device. It will be only prudent that you delete them to create more space for other important files. By deleting, you will be able to increase storage space for your device, improve its speeds and increase battery life among many other benefits. You just need to make the right decision.
Note: In order to avoid losing data by accident, you'd better to backup everything on Android before deleting downloads on Android phone or tablet.
Part 1. How to Delete Downloads on Android Quickly
To keep your android phone safe and faster you need to make sure the mobile is not filled with unwanted apps. Most of the unwanted apps are harmful and can make your device slow. Now, it's time to delete your useless downloaded programs from your device.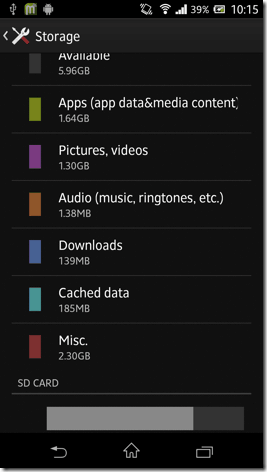 Step 1. Go through the settings of your android phone and look for Apps/Application menu where you'll see all the apps installed into your device.
Step 2. Once it's open, you should navigate through the window to locate the "downloads" icon and then tap on it. The icon is mostly located on the upper left side of most programs so it should be easy getting that.
Step 3. Click on "downloads" to see all the downloaded programs and apps. They are usually arranged from the latest ones to download which will make it easy to select the ones to delete.
Step 4. You can then tap on the specific downloaded program that you are keen to delete and all its information details will pop up. Preview the information to be certain that it's the right download you want to get rid of before proceeding.
Step 5. If you are okay, click on the "Uninstall" button and you will get a query asking whether you are sure about deleting the download. Click "yes" to the query and proceed to delete the download.
Step 6. The download will be gone completely and you will not be able to access it even if you return to downloads window.
You will be able to get back downloads after deleting accidentally. It will be obviously a scare but very temporary because there are many software programs in the market available for data recovery that you can use for that. You should seek to recover downloads immediately after they are deleted because allowing new downloads to come in will push them into oblivion where you can't restore anymore.
Part 2. The Easiest Solution to Completely Deleted Everything on Android
There is no doubt that dr.fone – Android Data Eraser is the easiest solution to wipe all of the data on Android devices. When you want to change the new phone, or you want to sell your old phone, you got to completely delete all of the privacy on your phone. This software helps you permanently delete the data and no tools can get them back! Download it and try to deleted the data yourself!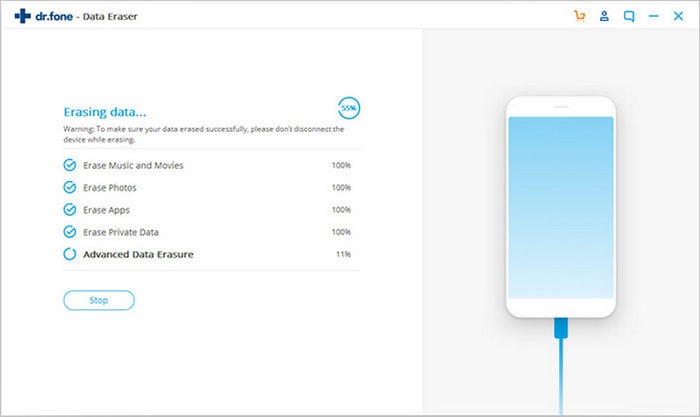 This feature ensures that you take very limited time in erasing data and end up with better results. It is easy to install and use.
There are over 6000 devices supported. Every Android device are supported by dr.fone.
There will be no limitation by dr.fone – Android Data Eraser on the type of data to erase as it will wipe ALL of the data and settings on Android phone.
=>> How to compeletly wipe data on Android device