It saves a lot of time and effort to delete multiple contacts quickly on android. That is one of the options that you need to give consideration. By deleting in multiples, you will have the best opportunity for getting rid of all contacts that you don't want in an easy and quick way. Chances are very limited that you will delete your important contacts by mistake if you are doing that in multiples. Deleting multiple contacts on android is furthermore very easy and enjoyable.
Part 1. How to Delete Multiple Contacts on Android
The experience you enjoy when deleting multiple contacts from your android device will depend a lot on the type of software program that you are using. Some programs are better than others but you should focus on specific features for software to help make the right choice. Generally, these are the instructions to use in deleting multiple contacts on android: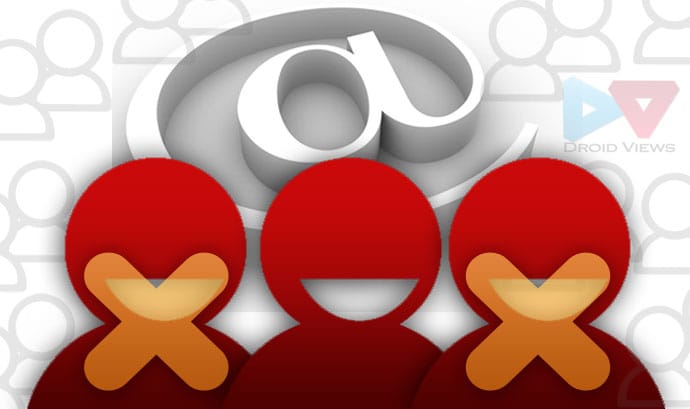 Step 1: At first download and install the software program to your computer you prefer to delete multiple contacts and then run it. That will take very limited time. We are going to use Android Manager Tool to show you how to delete multiple contacts on your android phone.
Step 2: Once successful, connect your android device to the computer using a USB cable and you will get a notification once the device has been detected.
Step 3: Start the process of scanning your device for all multiple contacts. You should click on "contacts" tab and you will get to view all the contacts available. There is the "de-duplicate" button available and it should be the next one to click on to scan for duplicate contacts in the device.
Step 4: You will then have two options for deleting multiple contacts; you either merge them or just remove. It will be easier because all multiple files will be displayed openly with all important information like emails, phone numbers and names. "Merge selected" will be the button to click and delete your multiple contacts.
You are advised against disconnecting your android device from the computer when the process to delete multiple contacts is in progress.
It is common for people to delete multiple contacts from their android devices by mistake. That happens more often and you should not panic in case it occurs to you. The first thing you should do after that happens is stop adding new contacts to your phone. That will make sure the deleted files that are still within the phone are not pushed out permanently. Then, install a data recovery software program to use in retrieving the contacts. There are many programs in the market to accomplish that so don't limit your choices.
Part 2. The Safest Solution to Deleted All Data on Android
If you want to delete more than contacts on your Android phone, you must use dr.fone – Android Data Eraser to get maximum benefits. This software helps you wipe away everything on Android devices and leave no way to recover. You will become an expert within no time because the program is easy to use and does not offer any complications whatsoever. The accompanying user guide will fit even beginners who have no idea how the program works. Download it and try to deleted the data yourself!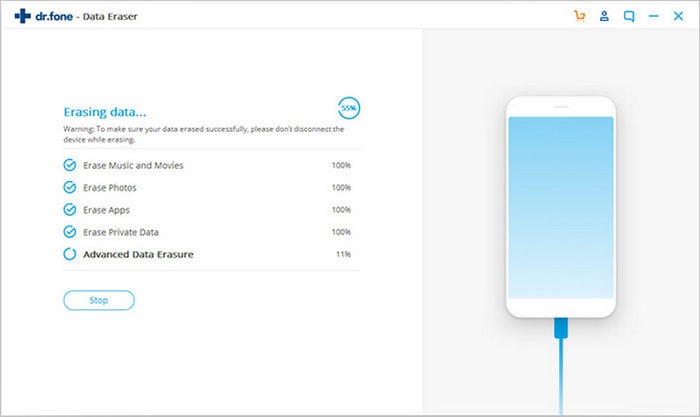 This feature ensures that you take very limited time in erasing data and end up with better results. It is easy to install and use.
There are over 6000 devices supported. Every Android device are supported by dr.fone.
All-rounded data erase- There will be no limitation by dr.fone – Android Data Eraser on the type of data to erase as it will wipe ALL of the data and settings on Android phone.
=>> How to compeletly wipe data on Android device