Do you believe that your Android device is infected with a virus? It is important to note that while it is unlikely for your device to be infected with a virus, it does happen. You should also know that cleaning the device of the virus is not very hard. In fact this article will give you a complete guide on how you can clean virus from Android phone easily. In most cases you are likely to think your device has a virus if it's behaving funny, not performing as desired or you suspect an application you installed may be infected. As much as they are unlikely, Android viruses do exist, so if you think that your device is infected, here's what to do.
Part 1: How to Clean Virus from Android Phone
Step-by-Step Guide to Remove Virus from Android Phone
Step 1. Begin by putting your device in Safe mode. This action will prevent any third-party apps on your device from running and has the effect of stopping the malware dead in its tracks. The combination of buttons you have to hold down is different for most Android devices. Check your Android device's manual or find out the combination on Google. But for most Android devices you can put your device in Safe mode by pressing and holding the power button for a few seconds until your device prompts you to turn off the device.
Then tap and hold the Power off for a few seconds or until your Android asks you to confirm that you want to enter safe mode. Tap "OK" and your phone will restart in safe mode.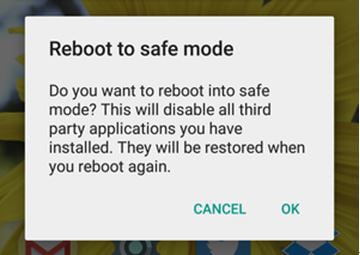 When the device is in Safe mode, all third-party apps will be disabled and you should see the words "Safe Mode" at the lower left corner of the screen.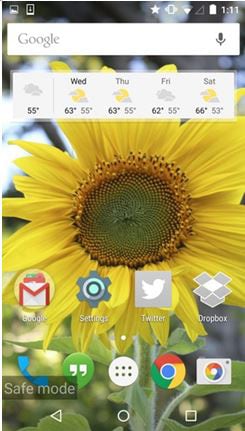 Step 2. Now that your phone is in Safe Mode, go to the Settings Menu and then choose Apps. Look at the downloaded apps. Go through the download apps to find the one that may be causing the problems on your device. If you don't know which one may be causing the problems go through the list of apps and find one that is dodgy looking or one that you don't remember installing.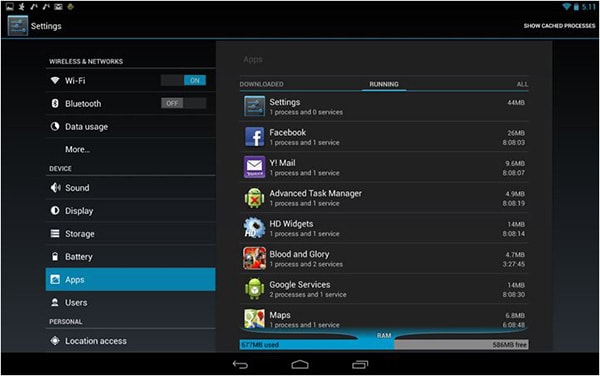 Step 3. Once you find the malicious app, tap on it to open the app info page. Click "uninstall" to remove the app. In some cases you may see that the "Uninstall" button has been greyed out and this is usually because the virus has given itself administrator status.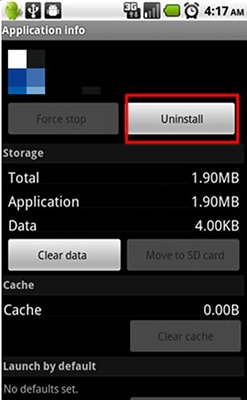 Step 4. With the malicious app deleted, exit the apps menu and then go to Settings > Security > Device Administrators. You will see a list of apps that have administrator status on your device. To remove an app simply tick the box next to it and the tap "deactivate" in the next screen. You can now return to the app's screen and uninstall the app safely.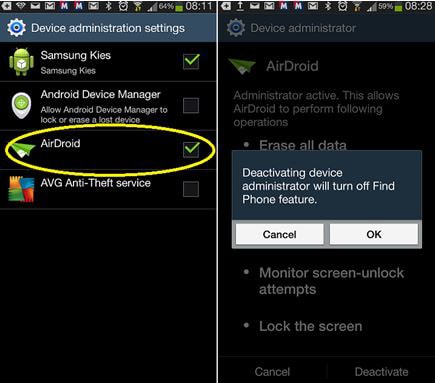 Step 5. Now that the virus is out of the device you can simply restart the device to get it out of Safe mode. It might be a good idea to back up all the data on your device and find a good Antivirus app to protect your device from any future viruses.
Part 2: How to Avoid Android Malware Including Various Virus
The following are just some of the things you can do to keep your Android device safe from Malware and viruses.
Only download apps from the Google play store. If you must download from other sources, research the developer before you do.
Read online reviews of the app you want to download and always ensure that you always check the app permissions. For instance a lock screen app probably shouldn't require access to your contacts.
Install an antivirus on your phone or tablet and use it to keep the device clean. One of the best is Avast Free Mobile Security.
How to Scan and Protect Your Phone from Viruses
Step 1. Download Avast Free Mobile Security from the Google Play store. Click on the Install button and when the app permissions appear, click on "Accept" to install the app on to your Android phone.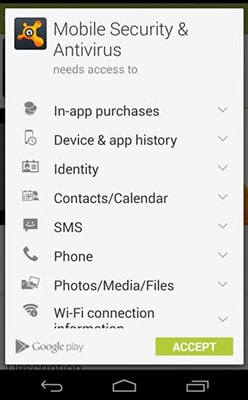 Step 2. Once the app is installed on your device, launch it and it will automatically update its virus definition base and immediately begin to scan your Android phone for malware and viruses.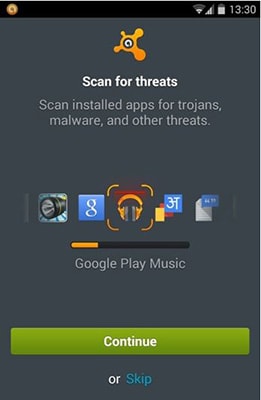 Step 3. The scan will take a few minutes depending on the number of apps you have installed on your Android phone. If any malware or viruses are detected Avast Free Mobile Security will remove them from the phone.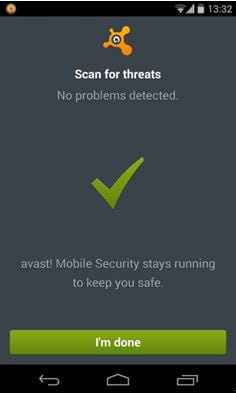 Step 4. Your device will now be completely free of viruses and what's even more important, the app will continue to protect your device from future threats.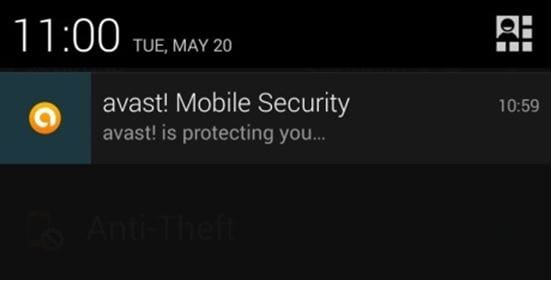 ---
Here dr.fone – Data Eraser (Android) can easily and safely clean all the data on your Android device, including junk files, private data, and even the virus inside your phone.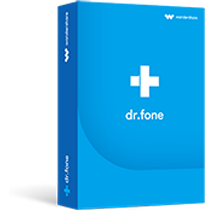 Best Tool to Thoroughly Erase Data on Android
Easy to install and provide.
Powerful scanning ability.
Removes all of the unnecessary junk files and background processes for Android users.
Erases backup and deleted data completely as well.
Available for all Android devices.
4,290,481
people have downloaded it
How to erase all junk files or virus on Android with dr.fone
Step 1 Download and Launch
Please start with downloading and launching the dr.fone on your computer and select the "Erase" section from the application menu below.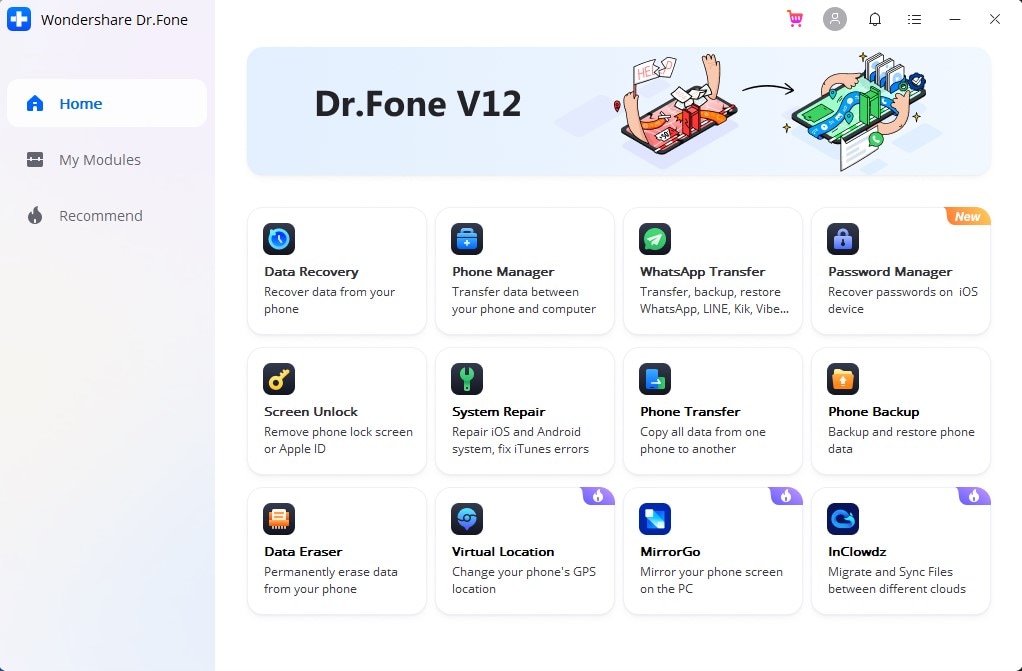 Step 2 Begin to wipe your android phone/tablet device permanently
Move on to hit the "Start" button as shown below to begin erasing junk data on your android phones or tablets irrevocably.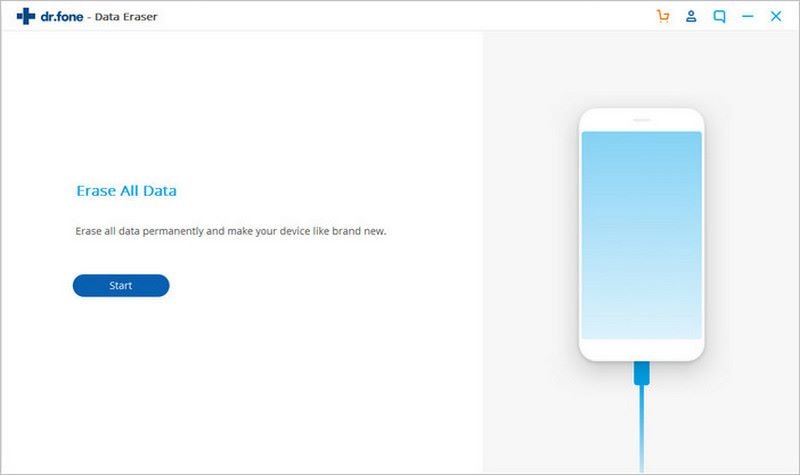 Step 3 Perform factory reset on Android
In the end, to erase virus on your android phone or tablet, you need to tap "Factory data reset" on android device when a pop-up message is sent to you.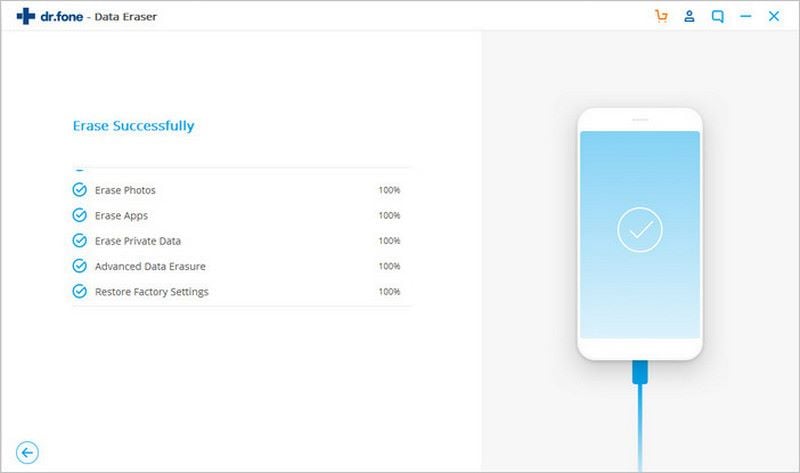 Conclusion
The phenomenon that your Android device is unluckily hit by a virus is fairly common. However, there is no lack of effective solutions to do with it. Not only can you wipe out virus with few steps on your mobile, and try to stay away from malware via a third-part software, but also you can choose to directly amd permanently delete data infected by virus. With dr.fone – Android Data Eraser, your device will be speeded up as well.