You will always want to have your favorite songs stored in your android device. But, some of the songs you have might run out of your favor and the best thing to do is delete them completely. When you do that, it will be creating more space to add other favorite songs to your music library. It will be wrong to have many songs sit idle in your android device because they will eat up space for no good reason. Freeing up that space will help to increase the speeds at which your android device works.
So, this article is going to teach you how to delete music from Android device.
Part 1. How to Delete All Music Files on Android Quickly
You can easily delete a music file from your android device using either a PC or app. Any of the two choices is good enough to ensure you get rid of that music file you are unhappy with. The choice that you make will depend heavily on whether you want to delete one file or you are out to discard all the music files in your SD card.
If you want to delete all your music files at once its recommended to use a PC and given below the instructions how to delete music files using PC system:
Step 1. From the touch screen of your android device, touch on the "menu" icon and it will send you to open "settings".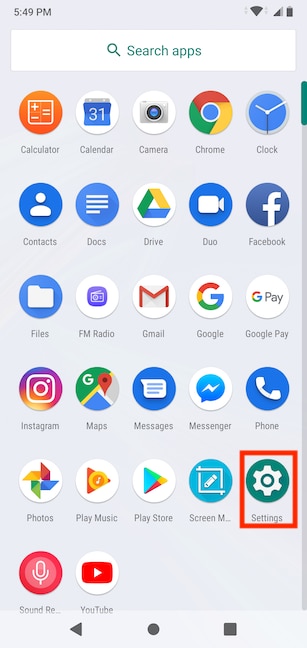 Step 2. From the "settings" option, click on "SD card and phone storage" option followed by "unmount SD card".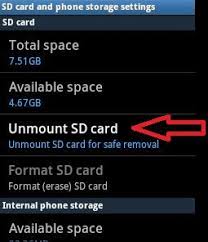 Step 3. You can then remove the SD card from your device by sliding off the back cover. The card should then be inserted into a SD card reader that must be connected to a computer system. Once it's detected by the computer, double-click on the icon showing the SD card/Removable Disk to open.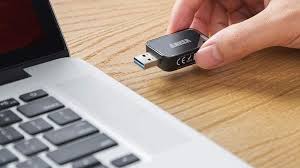 Step 4. Once open, you can navigate through until you locate the folder storing your music files. In many android devices, the folder is usually named "music" so you will not have difficulties in locating that.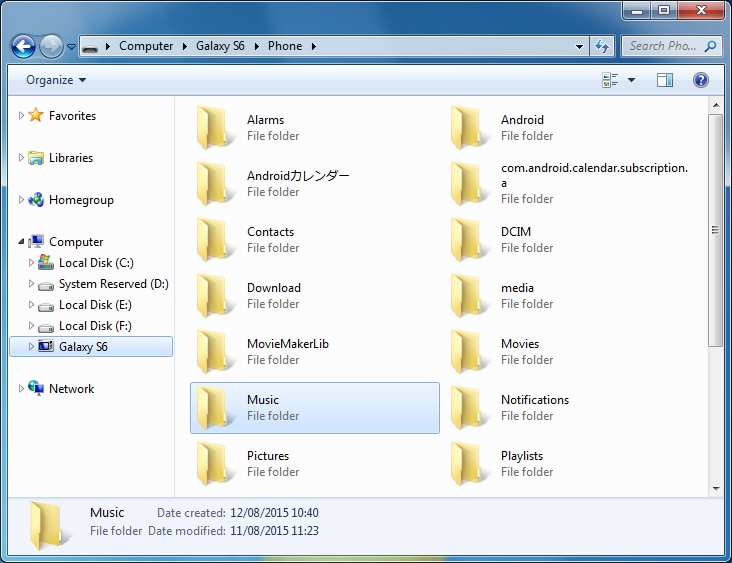 Step 5. Select all the music files to delete and move them to the recycle bin. If you want to delete them permanently with no option of restoring, empty your recycle bin and they will be gone completely.
You might experience loss of music files whenever using an android device. Chances are very high that some of your favorite music files will be deleted by mistake but that is not the end. They are still within the device only that you can't access them. It will require using data recovery software to retrieve the files before they disappear completely. With high quality software, you can be able to scan the device for the lost files and recover them in record time. So, don't give up once your music files have been deleted by accident from your android device.
Part 2. The Easiest Solution to EVERYTHING on Android Device
You need to give dr.fone – Data Eraser(Android) a try if you are still looking for the best software program to delete music from Android or wipe away other data from your device. It has been tested and proven to be the best over the years. It will handle any type of data that on Android devices. Its features are arguably the best and you have a guarantee of getting the right user experience you are out looking for. Download it and try to deleted the data yourself!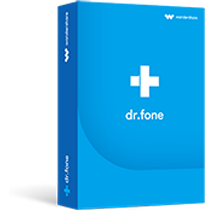 key features of dr.fone - Data Eraser (Android)
This feature ensures that you take very limited time in erasing data and end up with better results. It is easy to install and use.
There are over 6000 devices supported. Every Android device are supported by dr.fone.
All-rounded data erase - There will be no limitation by dr.fone – Android Data Eraser on the type of data to erase as it will wipe ALL of the data and settings on Android phone.
4,290,481
people have downloaded it
How to compeletly wipe data on Android devices
Step 1 Download and Launch
Please start with downloading and launching the dr.fone on your computer and select the "Erase" section from the application menu below.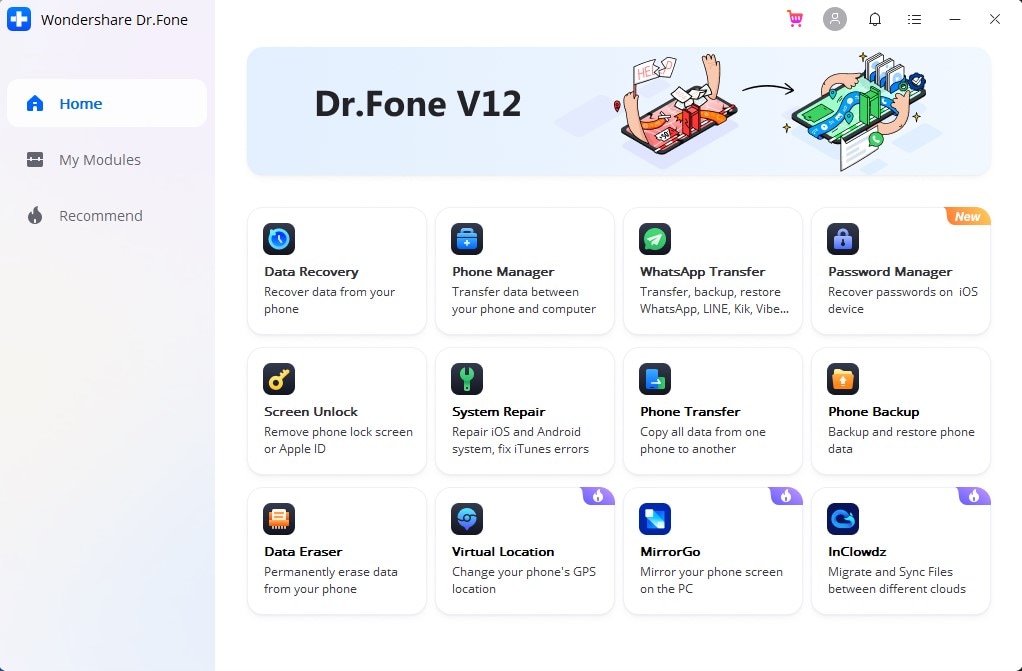 Step 2 Begin to wipe your android phone/tablet device permanently
Move on to hit the "Start" button as shown below to begin erasing all the data on your android phones or tablets irrevocably.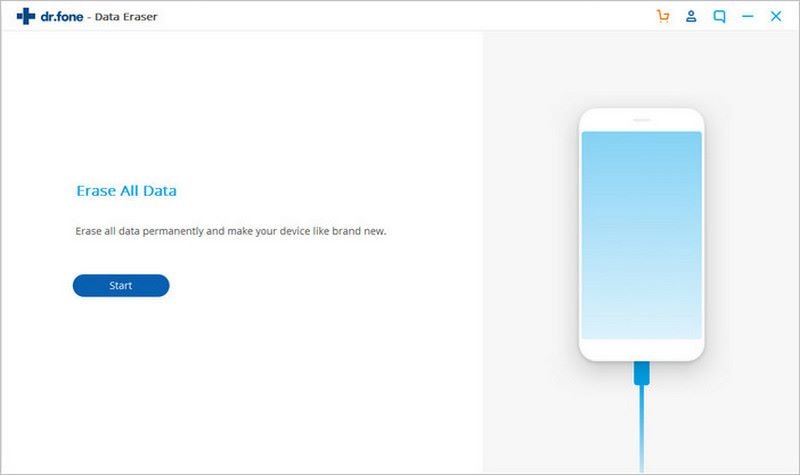 Step 3 Perform factory reset on Android
In the end, to erase all settings on your android phone or tablet, you need to tap "Factory data reset" on android device when a pop-up message is sent to you.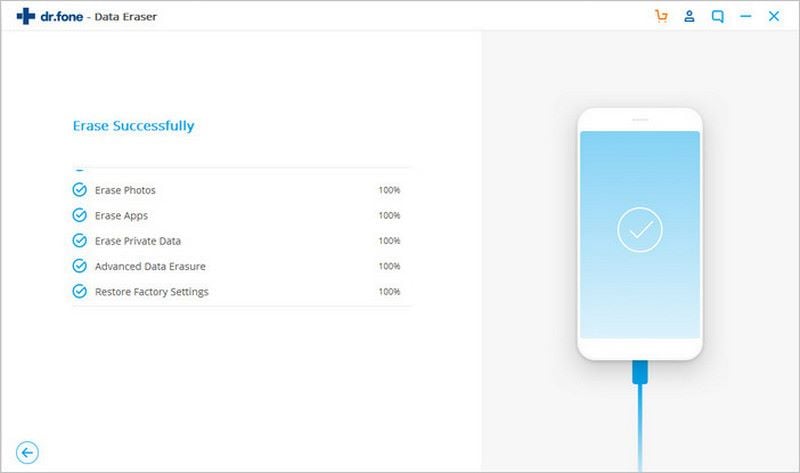 Conclusion
Now you have learnt how to delete music from Andriod device, right? As a consequence, you'll get your phone's memory unoccupied by undesired music, which means you are able to add more beautiful songs to the storage. If you wonder how to clean more junk data from your Android or iPhone, then dr.fone is bound to be the best option for an effective removal.