Resetting a smartphone can fill different needs. It can help accelerate a slow-running OPPO phone, remove malware, and fix a slow screen because of irregular restarts. In short, OPPO A3s hard reset to its factory settings can help tackle many issues. Fundamentally, it returns the phone to the applications and data with which it is manufactured. If you are utilizing the Oppo A3s and your smartphone is giving you trouble, here is a step-by-step guide on how to reset OPPO A3s at any point.
This guide has selected the best methods to reset an OPPO A3s. However, we suggest you use Dr.Fone by Wondershare. Dr.Fone not only gets you hard rest but also has a backup feature for your essential files. It is secure, reliable, and easy to use. So technically, it is an all-in-one tool for all your Android needs.
Part 1: Why You Need to Hard Reset OPPO A3s
Before performing a hard reset on OPPO A3s, let us discuss why you might need an OPPO A3s hard reset. There can be many situations, and the most important ones are as follows:
If your OPPO device hangs a lot and performs very slowly, it might be filled with malware files and heavy apps. In such cases, an OPPO A3s hard reset can erase its complete data, making it perform like a new OPPO device.
On the other hand, if you are unable to remember your password or pattern lock, you will need a hard reset to unlock your phone.
Furthermore, a hard reset can also repair frozen phone problems. So, if your phone is not responding to any touch, you may proceed using a hard reset.
In the end, a hard reset can solve the constant crashes of your device. Therefore, you might need a reset to fix some OS issues.
Part 2: How to Hard Reset OPPO A3s
1. Hard Reset from Settings
Step 1.

Before going for the hard reset or factory reset on your OPPO, have a backup of all your critical files.
Step 2.

For a hard reset, go to the Settings menu and look for the System menu.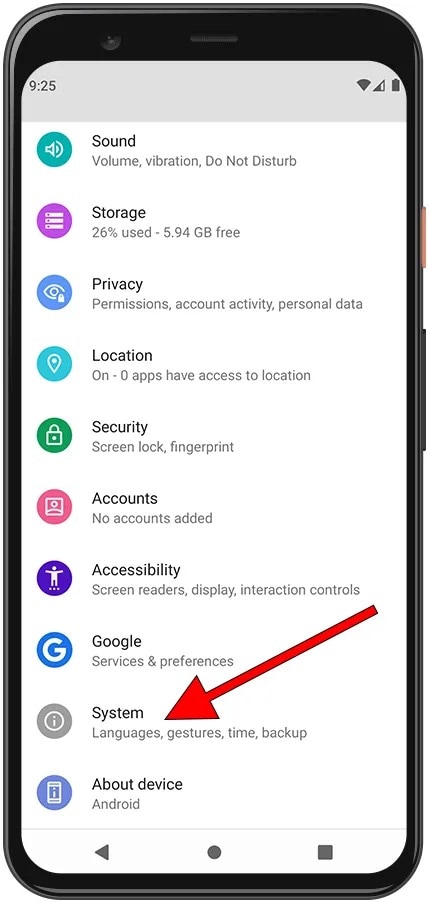 Step 3.

Tap the "Advanced" option and click "Erase All Data" after going to the Reset Options tab.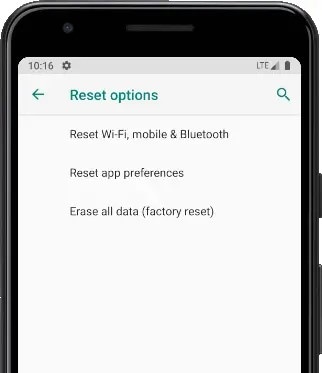 Step 4.

Press "Ok" once you see it on your screen.
Step 5.

Continue by accepting the factory-reset command.

However, your OPPO phone requires an adequate battery life to perform a rest.
2. Recovery Mode
This method is an easy one and works only for OPPO phone models. However, before continuing with the hard reset, back up your desired files. Also, ensure that the phone's battery is charged 50% or more.
Steps to do OPPO A3s hard reset through the Recovery menu:
Step 1.

First, enter the OPPO ColorOS Recovery Setting menu by pressing the Power and Volume Up buttons together for a couple of seconds.

Keep holding them until the Recovery Mode menu appears.
Step 2.

Then, pick your preferred language (English, in our case).
Step 3.

Now, tap the Wipe Data choice, and afterward, click YES to continue.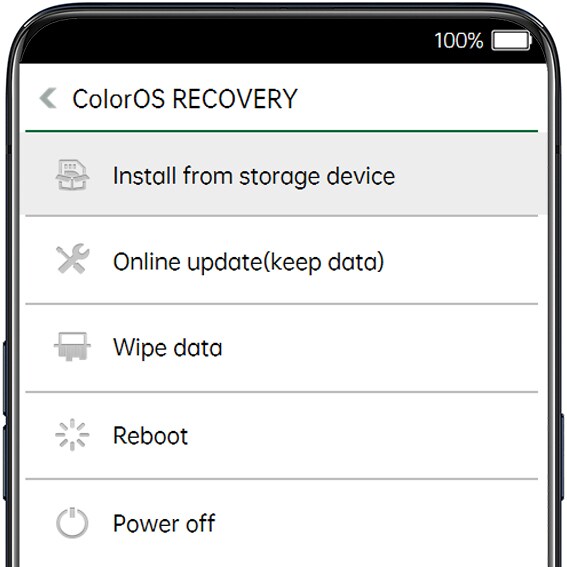 Step 4.

At the end of the reset, reboot or restart your OPPO A3s.
3. Dr.Fone - Data Eraser (Android)
Regarding completely deleting your OPPO A3s data, the best tool that is productive enough to take care of business is Dr.Fone - Android Data Eraser by Wondershare. As such, this program permits you to delete all your data from your OPPO. It also empowers you to format your phone without fearing losing your important files. This reset tool lets you delete selected files so that your important files are safe from deletion.
Securely erase all the data you wish to remove and shields your personal information.
Clean all the junk files from your Android device and speeds up your phone.
Delete a wide array of data - messages, pictures, reminders, videos, notes, browser history and a ton more.
Erase all the data permanently making it 100% unrecoverable.
The following steps will help you use it:
Step 1.

Begin downloading and opening the Dr.Fone on your PC and select the "Data Eraser" tool from the menu.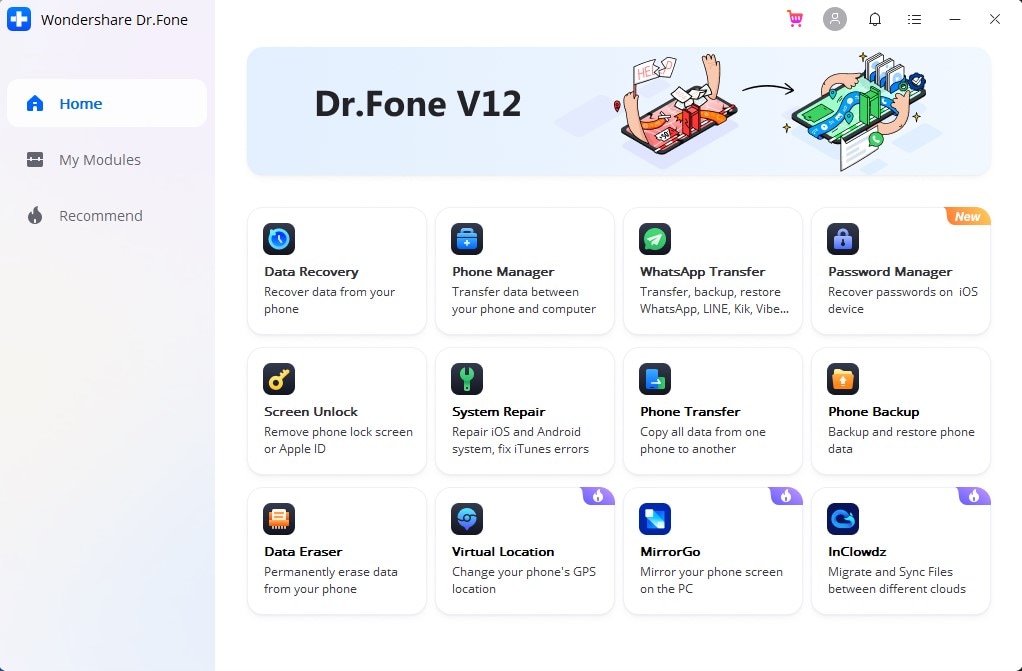 Step 2.

Then, plug your OPPO A3s into the PC.
Step 3.

Continue by pressing the "Start" button as displayed underneath to start deleting all the data.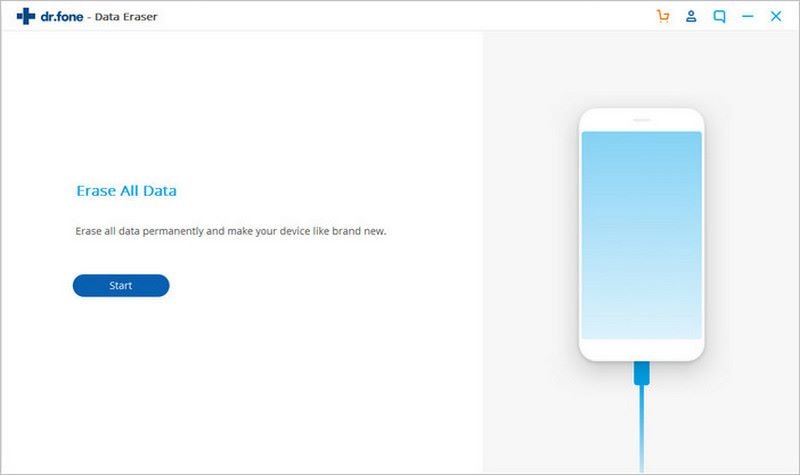 Step 4.

Then, affirm the data erase activity by keying in "000000" and afterward tap "Erase Now" to continue.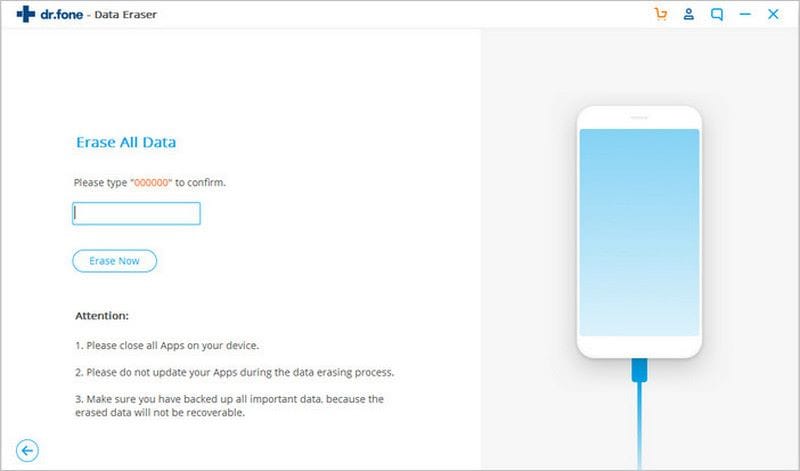 Step 5.

The entire process will take a bit of time, depending on the size of your data.
Step 6.

Eventually, to delete all settings on your OPPO A3s, tap "Factory data reset" when you see a message on your screen.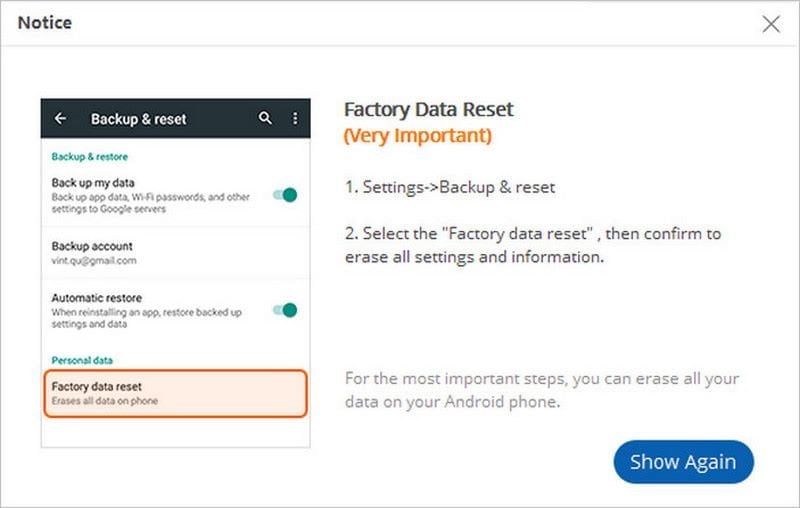 Step 7.

After that, Dr.Fone will delete each of your data put away on your OPPO A3s.
4. Dr.Fone-Phone Backup
Dr.Fone Phone backup is one of the tools from the Dr.Fone toolkit. This tool not only lets you back up but also recover your files. It lets you back up selected files to your PC so that you can recover them later. You can select specific file types in this software to back up. Therefore, it gives you complete access to your data. Hence it is a safe, secure, and reliable project for your backup need. The following steps will help you go through the backup process: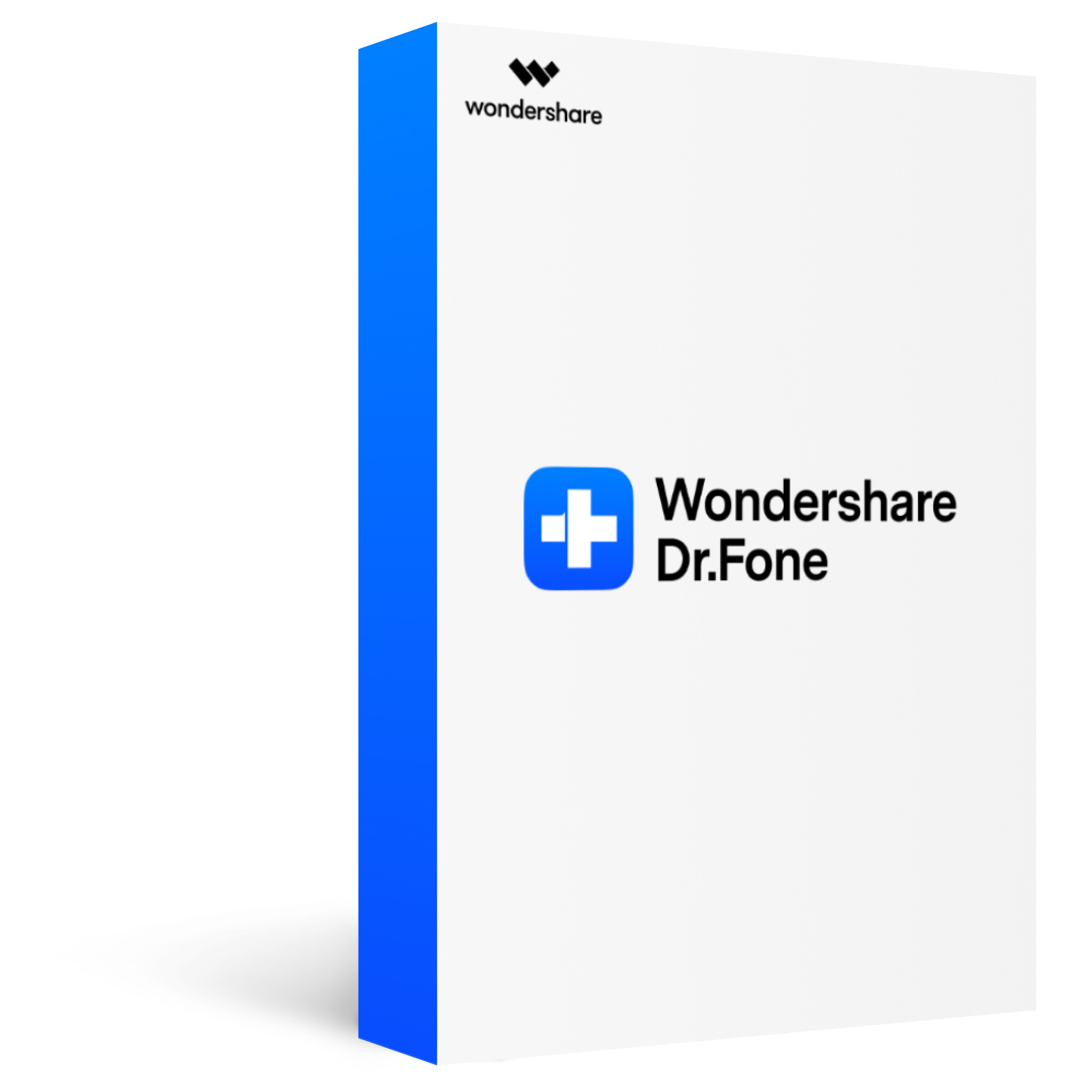 Dr.Fone - Phone Backup (Android)
Backup and restore Android data easily
2,985,172 people have downloaded it
Backup and restore all types of data on Android phone flexibly.
Support to restore iTunes/iCloud backup to Android fully or selectively.
Preview and restore the backup to any Android/iOS devices
Supports 8000+ Android devices, including HuaWei, XiaoMi, Samsung, LG, OnePlus, etc.
Step 1.

Download and set up Dr.Fone on your PC and connect your OPPO A3s with the PC.

From that point forward, pick "Backup and Restore" from the homepage.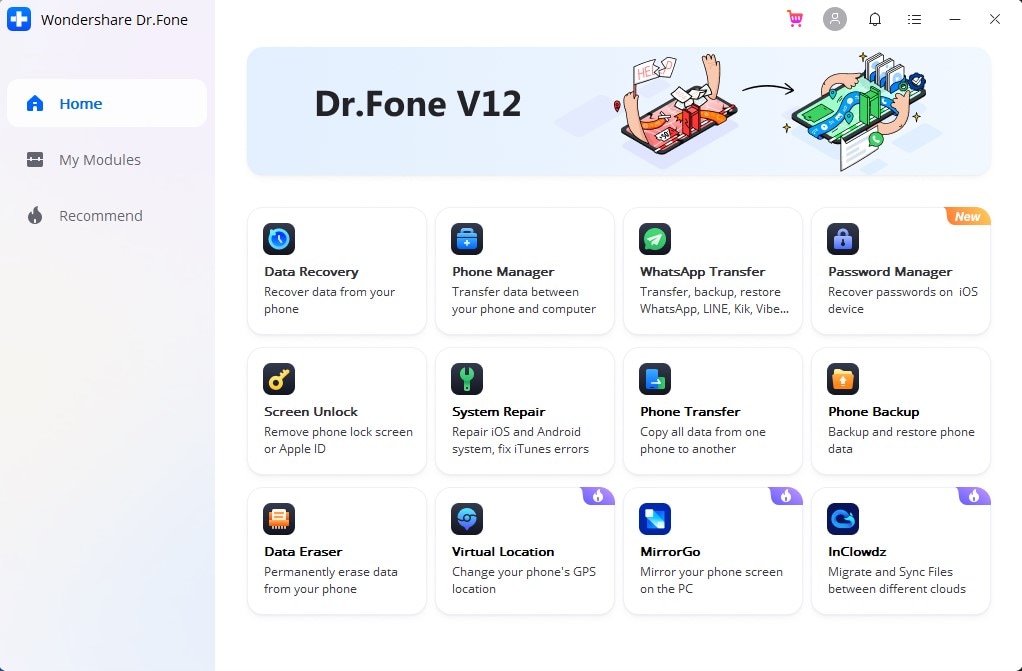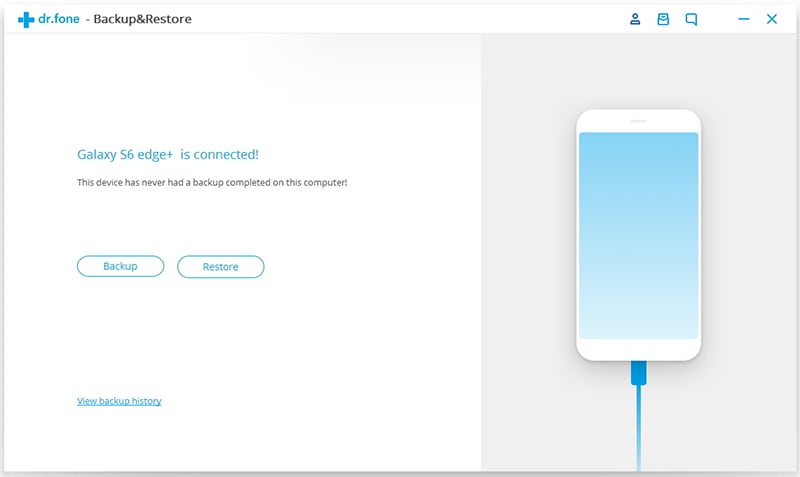 Step 2.

After you tap Backup, Dr.Fone will list a wide range of data and documents accessible for Backup.

You can choose all or part of the data for Backup. Then tap "Backup" again to start the process.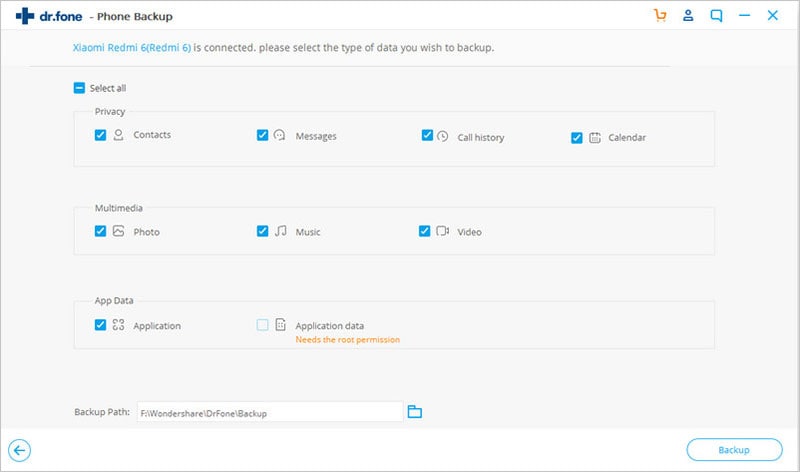 Step 3.

In light of the size of backup documents, the backup process could require a couple of minutes or longer.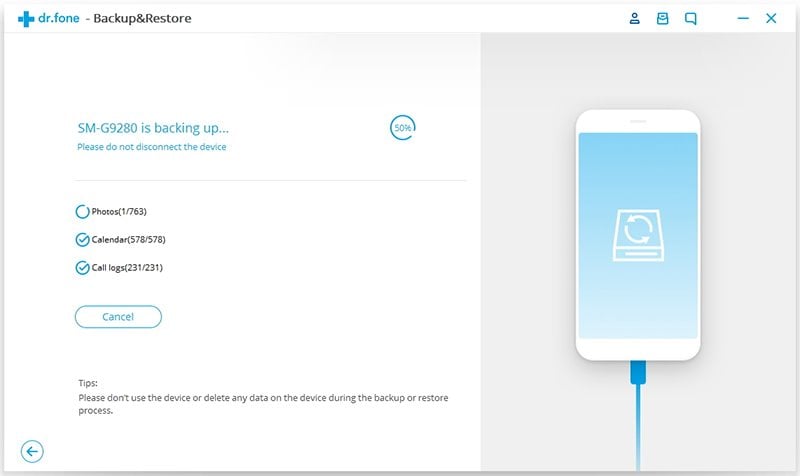 Step 4.

After the OPPO Backup is done, you can continue to click "View Backup History" to see what it contains.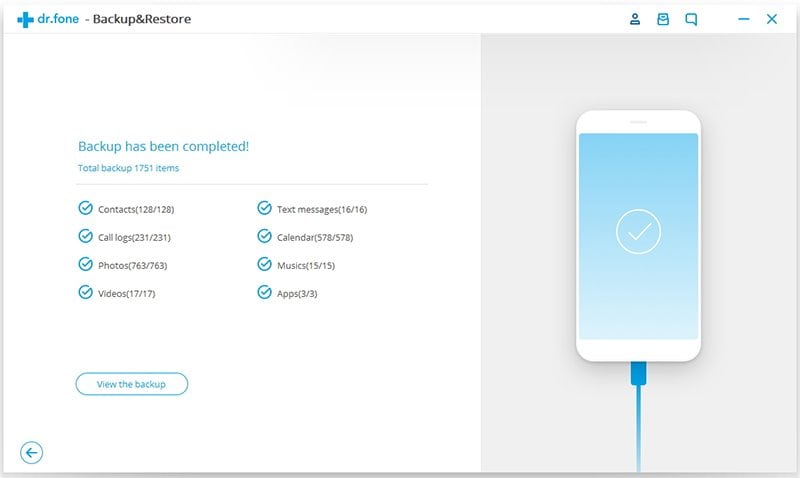 Conclusion
Sometimes it becomes necessary to perform an OPPO A3s hard reset. It may be because of the slow functioning, crashing, or locking out of your device. However, in this article, we discussed how to reset OPPO A3s and presented easy solutions for you. Moreover, we introduced you to Dr.Fone, a reliable Android tool. So, if you need a quick solution for OPPO A3s hard reset, we suggest you download Dr.Fone right away.