Most people think of the first generation of cellular phones when they hear the term "flip phone," however, the original flip phones were not cellular, and the flip layout was used on other devices. And although flip phones came out on the losing end of the fashion spectrum a few years ago, trends have a way of cycling back around to where they were once again.
The same happened with the Flip Cell Phones. Because these garnered a large audience due to their great endurance and fashionable design, some still own one or two. And those of you looking to get rid of your Old Flip Cell Phones, you don't have to worry much. We have compiled a thorough guide to help you sell your phone. Let's get started!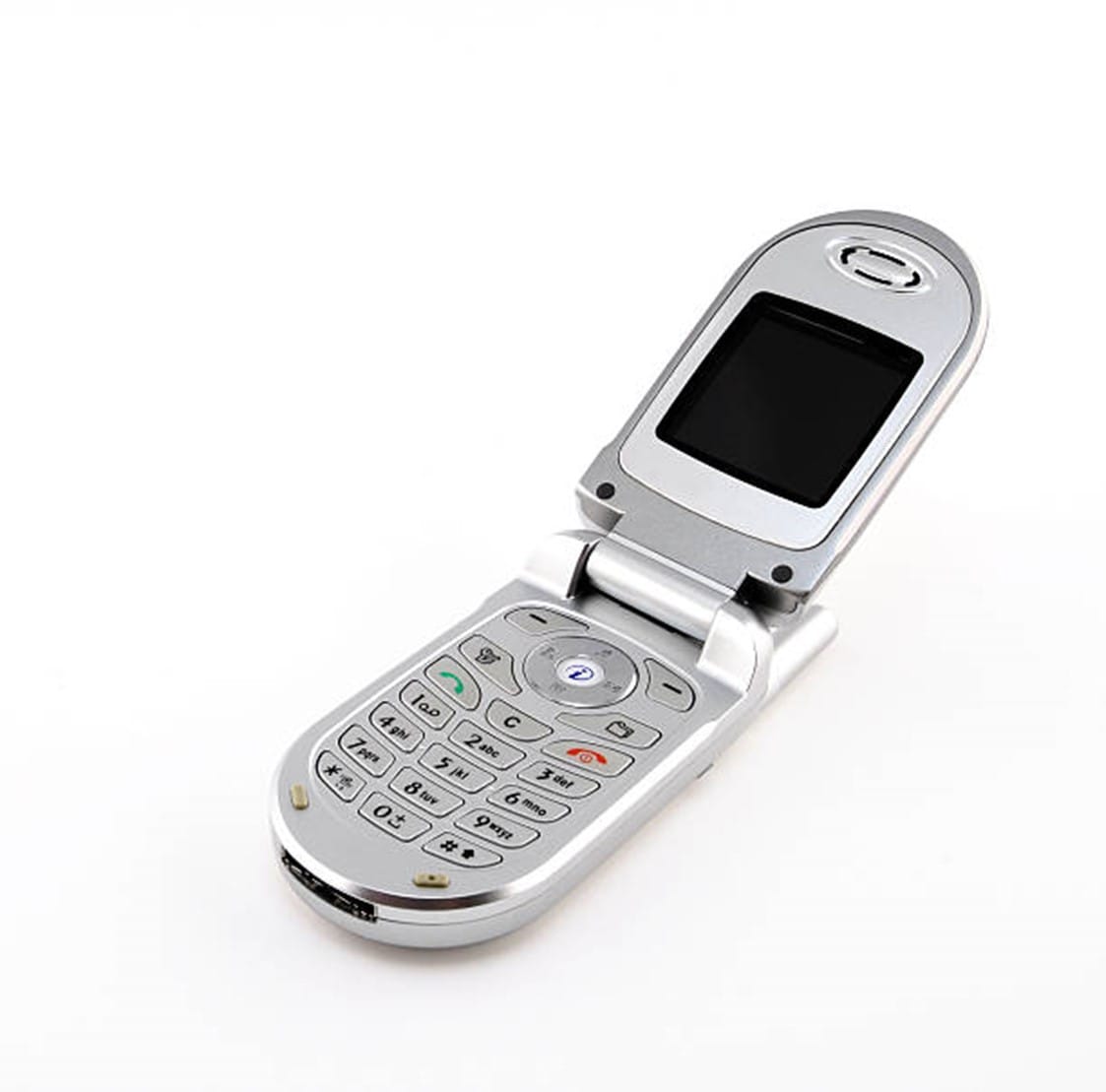 Part 1. Is Flip Phone still worth it in 2023?
1. The History of the Flip Phone
The StarTAC Motorola flip phone from Motorola was the first of its kind. Its introduction in 1996 and subsequent years of customer popularity can be attributed to its compact design and low weight (less than 4 ounces). The original idea for the flip phone dates to 1989. The traditional clamshell phone could send and receive SMS texts, had a vibrating alarm, and had a backup battery. As the decade ended, flip phones were the hottest trend.
The appeal of flip phones lasted for ten years, during which time several different versions were developed. The flip phone was hailed as a hip and trendy mobile communication option in the early 2000s. In fact, until the introduction of mobile phones in the middle of the millennium, the flip phone was the must-have model. And now that Samsung, Huawei, and even Xiaomi has entered the race of studying and developing flip phones, there's a whole new era in the making with the introduction of these "smart flip cell phones."
2. Want to Sell Your Old Flip Phone?
If you're on the market for selling your old flip phone, let us tell you that you might be in for some good cash. Why? They're clearly worth a lot! Different flip phones ranging from $250-$350, it presents a nice opportunity for you to trade in your old flip cell. Here are some of the many reasons you might want to sell your old flip phone:
r Shifting to Tech-Savvy Flip Phones
There are better phones available now, which is why you may wish to upgrade from an older flip phone. Smartphones from companies like Apple and Samsung have improved over the years, and the more advanced technological capabilities of these devices have increased their popularity among consumers.
r The New Flip Phones Have More to Offer
The "smart" manner of doing things is becoming the norm worldwide. Therefore, everyone is scrambling to get a new phone to maintain their competitive edge.
r Older Flip Cell Phones Worth A Lot
There's no denying the value of these relic flip phones. There are individuals out there who would offer you a larger fortune for things because of their historical significance and rarity.
3. What is an Old Flip Phone Worth?
There's always been speculation regarding the prices and worth of old phones. And if you own one of those Flip Cell Phones, you would be glad to know that they are worth a lot of money today. Why? There's simply too much Historical Relevance to the Flip Phones.
You've undoubtedly seen the Motorola StarTAC in multiple scenes if you're a fan of movies and TV series from the 1980s and 1990s. Fancy, right? Besides, many US Prime Ministers have also used flip cell phones, like the Motorola StarTAC over the years. Many models of the Motorola StarTAC were released over its lifetime, and a fully functional one now can bring up to an additional $250-$300. As for other models, you can get up to $150 and $200 for the ones in good condition.
Part 2. Top 6 Most Valuable Vintage Flip Mobile Phones 9 for Sale
It's hardly unexpected that, given the pervasive nature of mobile phones in modern life, more and more individuals are taking an interest in the rich history of mobile phone design and starting to collect vintage handsets. You can have more money than you realize stashed away in those old flip mobile phones you've been hoarding.
Here are the SIX most valuable vintage flip mobile phones to consider:
1. XP3 Flip Phone
| | |
| --- | --- |
| Camera | 5 MP |
| Connectivity | 4G LTE |
| Talk Time | 8 Hours |
| Current Value | |
| Market Time | 2019 |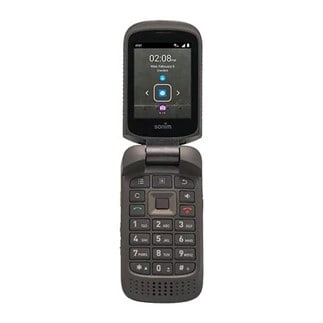 The SONIM XP3 is an additional handy and robust choice that should be considered because it combines the two qualities. This one is the only option on our list that can also function as a two-way radio.
It boasts an excellent three-year guarantee, is compatible with LTE connections, and has a speaker that can reach up to 100 decibels in volume. In addition to having 8 GB of storage capacity, it also has a slot for memory cards, allowing you to store things like music and images on the device.
2. Cymbal Z-320 Flip Phone
| | |
| --- | --- |
| Camera | 2 MP |
| Connectivity | 4G LTE |
| Talk Time | 15 Hours |
| Current Price | |
| Market Time | 2016 |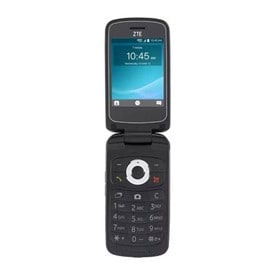 It's not uncommon for ZTE flip phones to be unavailable temporarily. However, if the Cymbal Z-320 is sold out, the Cymbal U flip phone is a fine alternative. This ZTE alternative has a small and stylish form factor, making it convenient to carry about in your pocket. One of the few current flip phones, this one is compatible with 4G LTE networks. Reading letters and viewing images on the 3-inch screen is a breeze.
Although the 2MP camera isn't spectacular, you won't have to worry about capacity since the Cymbal has 650 MB of built-in storage and a microSD card slot. Because it supports Bluetooth and FM radio, it can play music or make phone calls while wearing wireless headphones.
3. Prime A-1 Pro
| | |
| --- | --- |
| Camera | 0.3 MP |
| Connectivity | 2G/3G/4G |
| Talk Time | 7 Hours |
| Current Price | |
| Market Time | 2021 |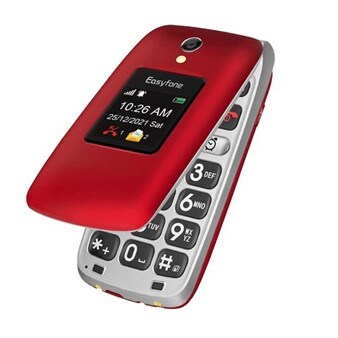 Affordable and with an SOS button that can instantly call up to five people, this cellphone is perfect for youngsters or the elderly. The Easyfone has a big, backlit keypad and an extra-bright, 2.4-inch touchscreen for easy reading.
Only your acquaintances and many photographs can be stored on the phone's internal storage. Thankfully, there's a memory card slot for adding more storage space for your precious snaps. It has Bluetooth integration to connect it to headphones, wireless headsets, or the stereo in your car. This choice has a handy cradle charger and is also available in black.
4. Go Flip V
| | |
| --- | --- |
| Camera | 2 MP, 720p Video |
| Connectivity | 4G LTE, Wi-Fi |
| Talk Time | 6 Hours |
| Current Price | |
| Market Time | 2019 |
One of the most up-to-date flip phones is the GO FLIP V. There is a catch, though: as of this writing, you can only use it with Verizon Wireless. 720p HD video can be recorded using its 2MP camera. The cellphone has 8GB of internal memory, which should be more than enough for most users.
It has a MicroSD card slot to expand storage for media files. Additionally, it's among the handful of flip phones which can act as a Wi-Fi hotspot and works at 4G speeds. GPS and a browser are included.
5. Galaxy Z Flip3 5G
| | |
| --- | --- |
| Camera | Dual 12 MP Back Cam, 10 MP Front Cam |
| Connectivity | 5G |
| Talk Time | 25 Hours |
| Current Price | |
| Market Time | 2021 |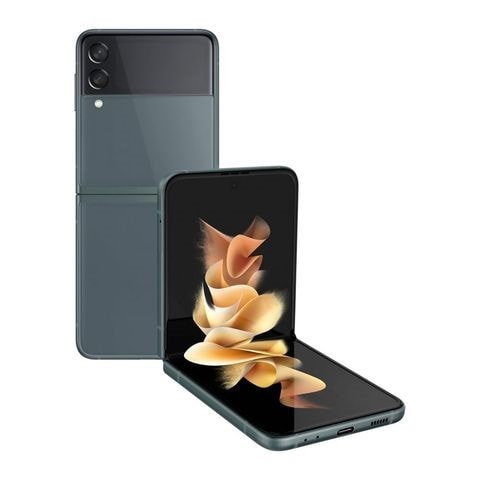 Among the few foldable cell phones currently on the market is the Samsung Galaxy Z Flip3. The Galaxy Z Flip3 is waterproof, setting it apart from most other folding smartphones. Additionally, it is constructed out of a stronger scratch-resistant material than its forerunner.
The gadget is compatible with most applications since it uses among the most recent android phones and has Qualcomm's highest-capable CPU. The phone's special function allows users to divide the application's interface and move the keys to the lower part of the screen. Zoom calls, selfies, and video viewing are all enhanced by this function.
6. Prepaid My Flip 2 4G
| | |
| --- | --- |
| Camera | 2 MP |
| Connectivity | 4G LTE |
| Talk Time | 7 Hours |
| Current Price | |
| Market Time | 2021 |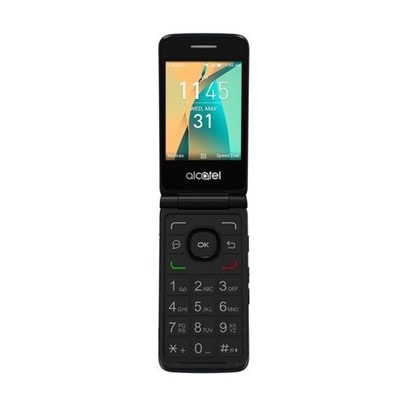 You won't find a better, more cutting-edge flip phone than this one. It has GPS, a 2.8-inch screen, and a quad-core CPU. Through its external screen, you can quickly check for incoming calls and texts. Furthermore, the battery has an amazing 16-day standby time.
The phone's 2-megapixel camera can record high-definition video, and the inclusion of 4G LTE means you won't have to wait for your pals to download the clip because of the lackluster speeds of older 2G and 3G networks. The Alcatel flip phone has received over a thousand five-star ratings on Amazon and Best Buy, with customers praising the phone's ease of use, high-fidelity sound, and extensive program library,
Part 3. How to Sell Your Old Flip Phone Safely?
1. Back Up All Your Data
It is impossible to overstate how important it is to back up all the information on your phone before erasing it clean. In an ideal scenario, when Backup to Google Drive is enabled, the settings of the device, as well as the applications and app data, SMS messages, and call history and acquaintances, are automatically stored and synchronized with Google Drive. If that is not the case, you need to back them up manually.
2. Remove All Accounts and Screen Lock
Before a factory reset, you should ensure that you have removed all the user accounts set up on your device. This is the last step along the way of getting ready. Even if you do a factory reset, your accounts would still be accessible on that device. The procedures required to delete your Google account may be different due to the specific Android phone or tablet that you use.
3. Remove Your SIM Card and MicroSD Card
One of the most important things before selling an existing phone is to remove your SIM Card and MicroSD Card. And both have equal importance. How? SIM Card contains all your important contacts, while your MicroSD Card has all your important files, music recordings, etc. Thus, you wouldn't want to make a mistake and hand over these two to the buyer. That's why you must remove these before selling the phone.
4. Wipe Your Phone Completely
Is anything ever really deleted from your phone? We always have these doubts. In that case, there's a solution to ensure you wipe off everything from your completely, to the point that no professional tool will be able to track it down again. Wondershare All Android smartphones are supported by Dr.Fone - Data Eraser (Android), and all file kinds can be deleted, including images, emails, conversations, phone records, messaging platform data, and more. With a single button press, Android phones can be wiped clean of any personal information.
Securely erase all the data you wish to remove and shields your personal information.
Clean all the junk files from your Android device and speeds up your phone.
Delete a wide array of data - messages, pictures, reminders, videos, notes, browser history and a ton more.
Erase all the data permanently making it 100% unrecoverable.
This Android eraser can help you make your data entirely unreadable and wipe the drive clean afterward. If you delete anything from your Android, not even the best hackers in the world can get it back. You can use the Android eraser on any smartphone running Android. This Android data eraser can help completely delete all information from your device.
Other Features of Wondershare Dr.Fone Data Eraser (Android):
The procedure can be completed with only a few clicks.
Delete everything on your Android device, including images, contacts, messages, and call records, and make it such that it can never be recovered.
Maintain compatibility with all Android devices currently on the market.
Step 1.

Get started with Dr.Fone by starting it up on your laptop.

To erase data, choose "Data Eraser" from the available options.
Note: Verify that USB debugging is turned on for your device. There will be a prompt on your phone to enable USB debugging if you have an Android OS version greater than 4.2.2. Select "OK" to carry on.
Step 2.

Dr.Fone will detect your Android and reconnect to it immediately.

Select the "Erase All Data" option to start clearing your whole data set.
Step 3.

If you accidentally delete anything important, you'll need to start over from scratch, so be certain to have a backup ready before you do anything else.

Press the "000000" key to confirm the action.
Step 4.

Dr.Fone will prompt you to choose Factory Data Reset or Erase All Data after it has deleted all your personal information from your phone, including your apps, images, and other media.

Use this to reset the phone to factory settings.
Part 4. 3 Best Places to Sell Your Old Flip Phone in 2023
The following are some of the best places to sell an old flip phone:
You can get cash for your old smartphone by selling it on BuyBackWorld.com. Our mobile phone buyback service makes it simple to get cash for your unused, damaged, or gently worn phone. Free shipping kits are included with every purchase, there are no posting fees, and you can obtain a fast quotation for your used mobile phone trade-in; all it takes is a few simple clicks to get your hands on some additional cash.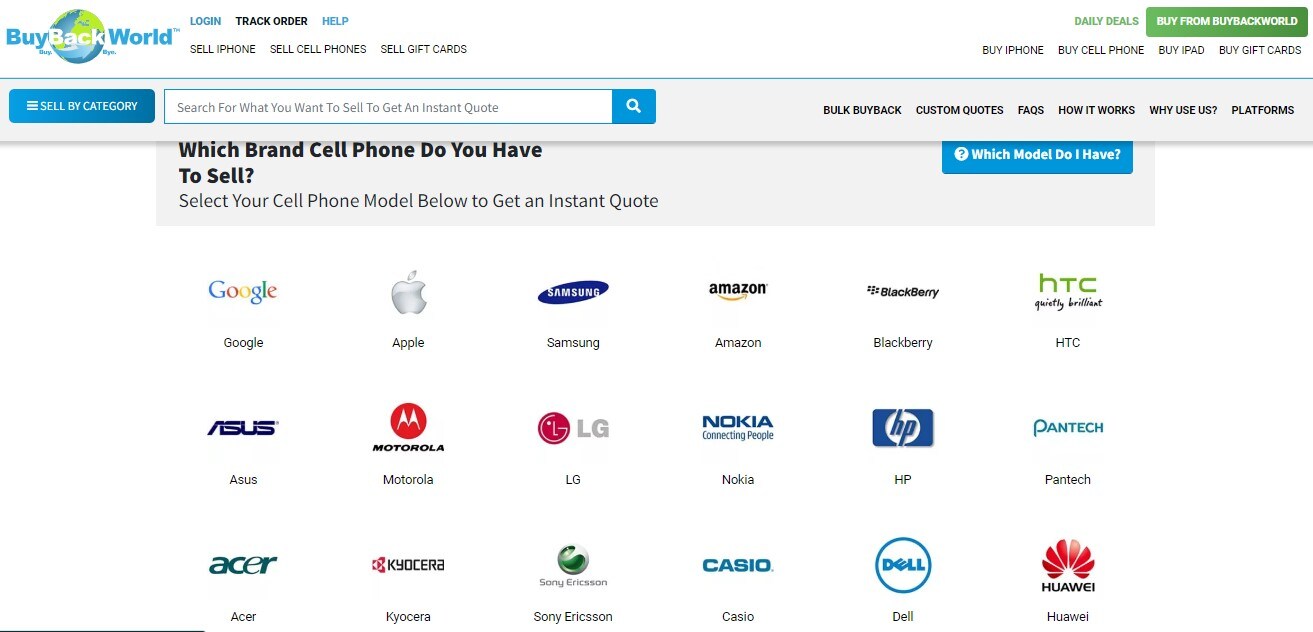 Gazelle is a great alternative for anybody selling a phone who is looking to get rid of it quickly and easily. The steps they take to sell a phone are similarly easy to follow. Check their website to check whether they carry the phone you are selling. When Gazelle receives your equipment, they will evaluate it and give you an offer. You will get the payment if you take Gazelle up on its offer to purchase your property.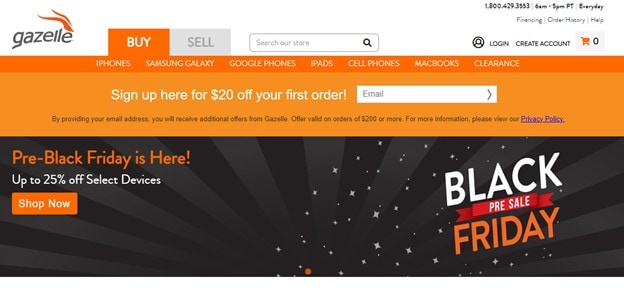 The method used on eBay is unique and can be a little tricky. Their website has a dedicated page where you can plug in the specifics of the smartphone you're selling, such as its make, model, shade, and shape, to estimate its "trending price" relative to previously sold phones in the same category.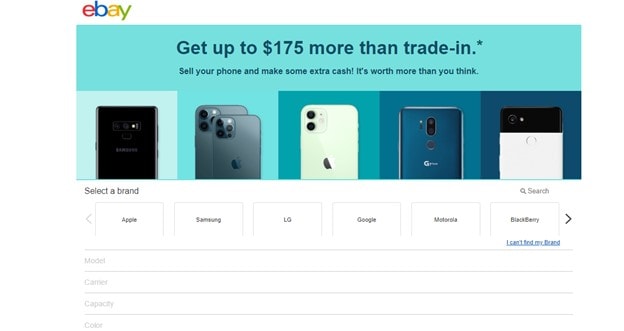 Conclusion
The old flip cell phones have a historical value attached to them. Even now, people can sell them for up to $500. In case you're wondering about selling your previous and antique old cell phones, we have presented a few places where you can sell your phone for a good price.
However, there are certain measures you need to take to ensure you sell your phone in the best possible way. One decent thing to do is erase all the data from the phone. For that, you need to use Wondershare Data Eraser for Android, which can permanently wipe off everything from your phone.