Cell phones are not free of flaws, and we frequently experience issues on our Nokia phones that we like to fix with less difficulty. We can say that various problems require various things to be fixed. In such a way, each Nokia cell phone user is to set up lock screen security on their phone, so others can't get to it. Sadly, many users fail to remember their lock screen password. That is an issue that numerous Android users face.
When every trust is lost, and something isn't working right, the only choice is to hard reset Nokia. This article has gathered a few ways to help you hard reset your Nokia. However, a hard reset will delete everything from your Nokia phone. Therefore, the primary thing you should do is back up your essential data. So, keep following us to learn about Nokia hard reset code and more.
Part 1: Best solutions to hard reset your Nokia
1. Delete All Data from Recovery Mode
Step 1.

First, switch off your Nokia Android Mobile by holding down the power button.
Step 2.

Then, Prepare the USB Cable connected to the charger and fit this link into your Nokia.
Step 3.

Hold the Volume (+) and Side/Power Button from that point forward.
Step 4.

Leave all buttons when the Nokia logo shows up.
Step 5.

Then you will see the Android mark (In some cases, it takes you straightforwardly to the Recovery screen).
Step 6.

Then, at that point, while holding down the Power button, press the Volume Up Button.
Step 7.

Use the volume buttons, select the Wipe data/factory reset choice, and press the Power button to click the choice.
Step 8.

Presently a screen with NO and YES choices will show up.

With the volume buttons, go for YES and press the power button.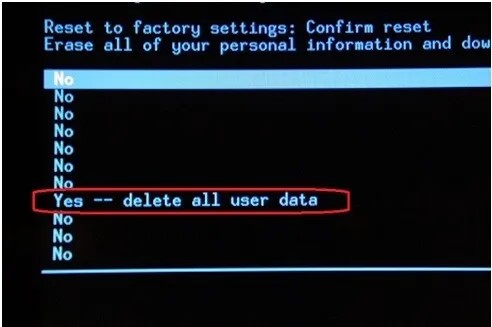 Step 9.

After completing, again with the volume buttons, select the Reboot System Now choice and press the power button to click it.
Step 10.

At long last, the Device will reboot and require a few minutes to open.
2. Use Factory Reset Code to Wipe Data in Nokia
You can also use the Nokia hard reset code to reset your phone. In this section, we have mentioned the code you need and the steps to follow:
Step 1.

Open the Dial pad on your Nokia phone, and type the Nokia hard reset code.
Step 2.

For a factory data reset, type *2767*3855#.
Step 3.

Also, if you need to factory format your phone, type *#*#7780#*#*, removing all files and settings, including internal memory storage.
Step 4.

After entering the required code, your phone will unlock without any problem.
3. Google Find My Device
Find My Device allows you to track, lock, and delete data on a lost phone from a distance. You can utilize this technique to unlock your phone. It only works if you previously added a Gmail ID to your cell phone and are connected to WiFi.
Step 1.

To begin with, open your PC, and go to Google Find My Device from a browser.
Step 2.

From that point forward, sign in with the Google account.
Reset with Find My Device - Google
Step 1.

You will see Play Sound, Lock, and Erase options in this step.
Step 2.

Then pick the Erase Device choice.
Step 3.

Upon completion, again, pick the Erase Device choice.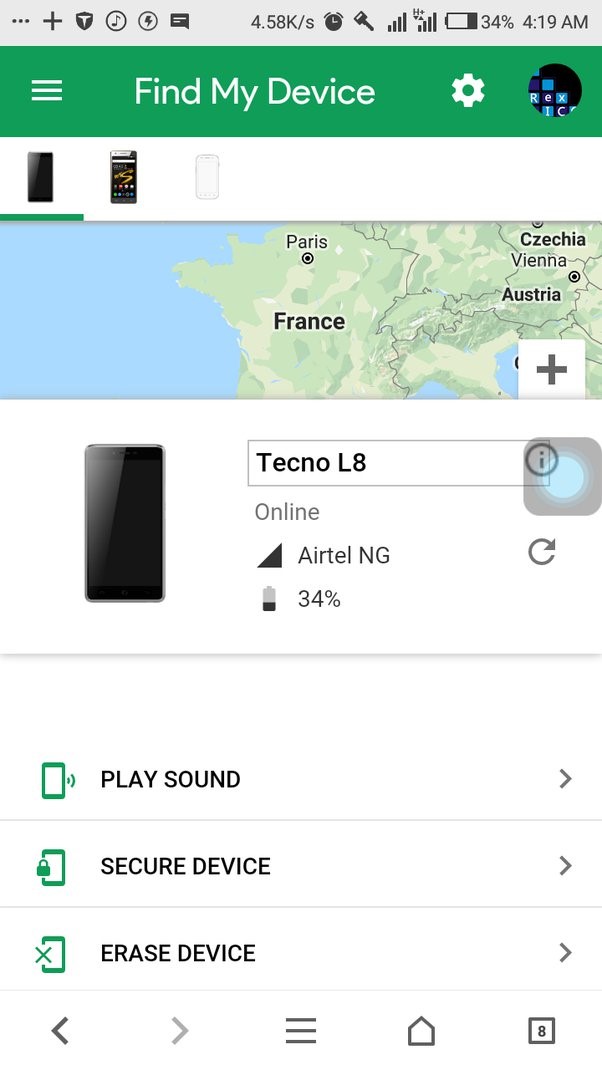 Step 4.

Click Erase to finish the Reset.
Step 5.

At long last, the Device will reboot and require a few minutes to begin.
4. Dr.Fone - Data Eraser (Android)
Selling a smartphone can be tricky because of how much data is stored. Erasing documents isn't sufficient for a common person.
Furthermore, in some cases, you must remove private data, regardless of whether you keep the phone.
Dr.Fone - Data Eraser offers permanent data deletion techniques for documents, user data, or the whole phone with one snap. First, it gathers up the data, so it seems corrupt and unreadable. Then, at that point, it utilizes a military-grade technique that overwrites the data, so it's unrecoverable. Also, you have full command over what to delete, from user IDs to entire data. Here's how:
Securely erase all the data you wish to remove and shields your personal information.
Clean all the junk files from your Android device and speeds up your phone.
Delete a wide array of data - messages, pictures, reminders, videos, notes, browser history and a ton more.
Erase all the data permanently making it 100% unrecoverable.
Step 1.

Launch Dr.Fone and Connect your Nokia to your PC.

Kindly download and open the Dr.Fone software on your PC and select the "Erase" tool.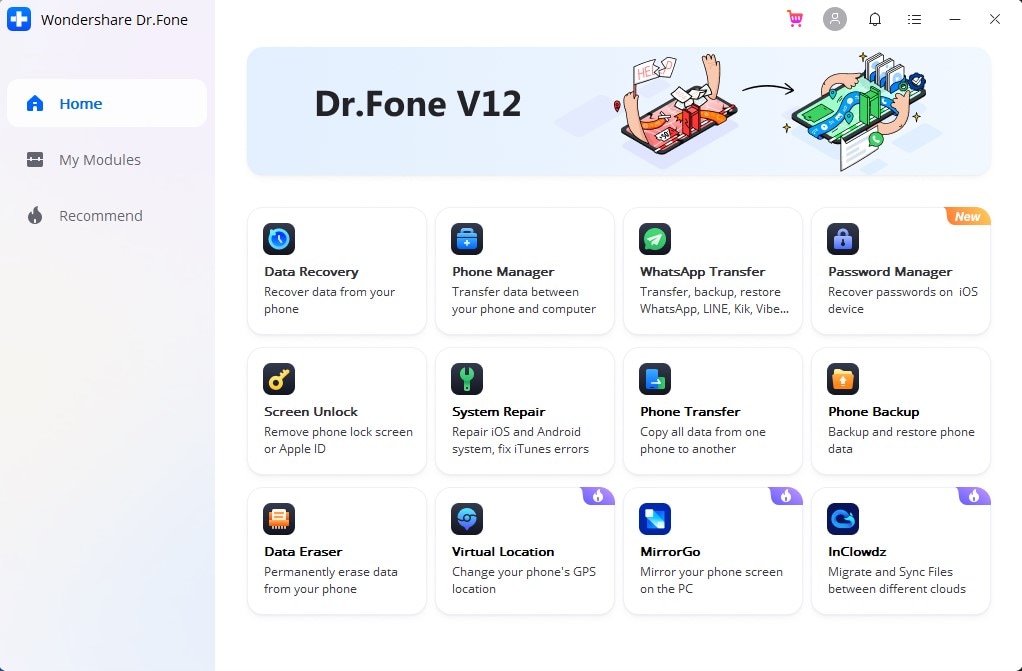 Then, plug your Nokia into the PC to get ready to delete data.
Step 2.

Begin to Wipe your Data.

Click the "Start" button below to delete the data on your phone permanently.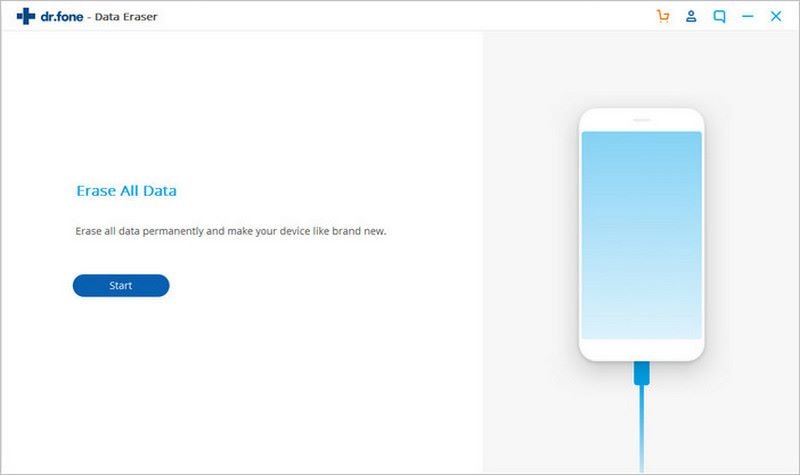 Then key in "000000" to confirm and click the "Erase Now" option to continue.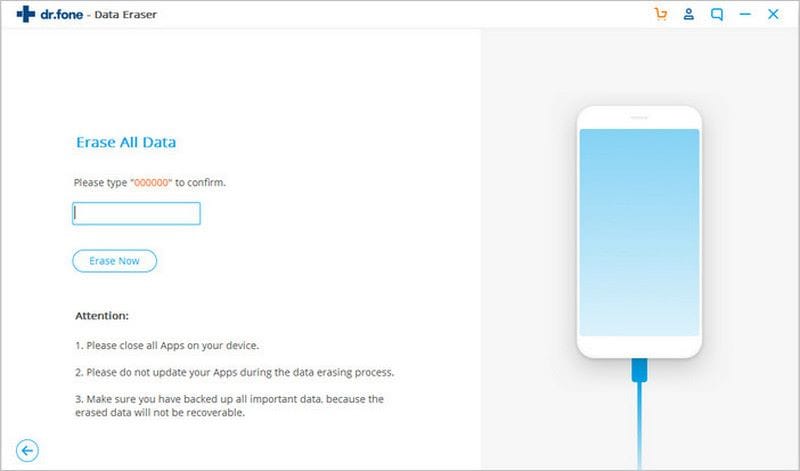 The entire process will take some time which changes with of your user data.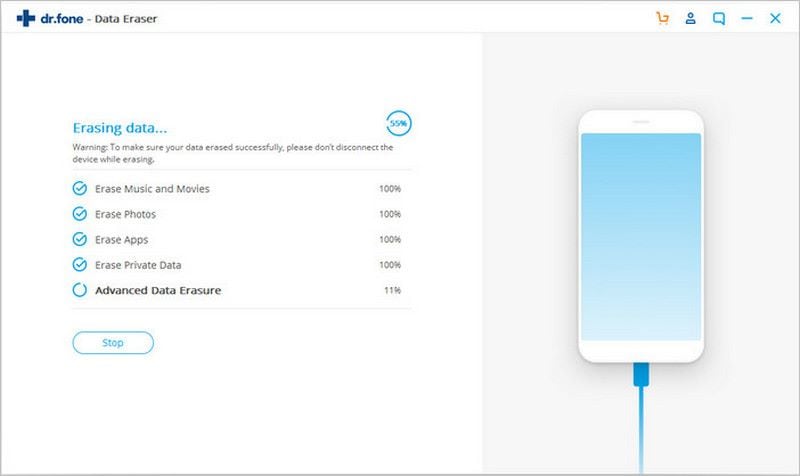 Step 3.

Perform a Factory Reset on Nokia.

Eventually, to remove all settings on your phone, select "Factory Data Reset" on the phone. When done, Dr.Fone will remove your user data.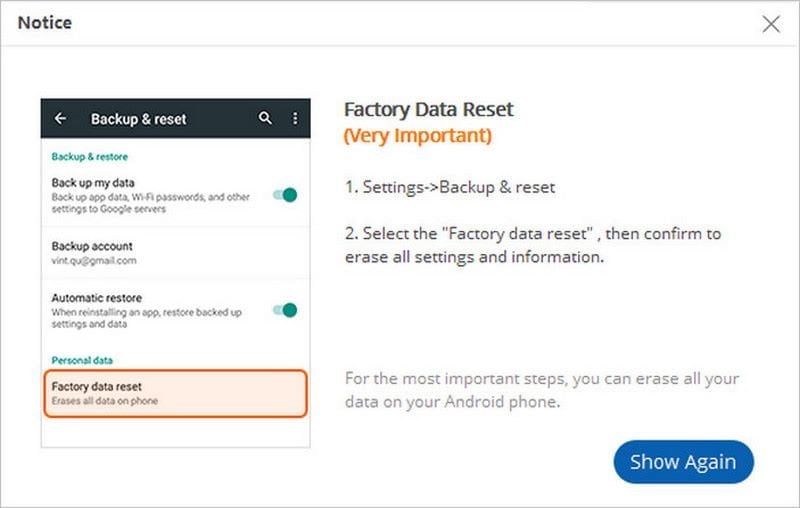 Part 2: FAQs
Q1. Is there any simple tool to have my Nokia backup?
A1: Dr.Fone Phone Backup provides a simple solution for backing up your Nokia. It lets you select the file types you need and back them up in minutes. It is easy to use and requires no technical knowledge. Therefore, we recommend you use it before going for a hard reset Nokia to protect your user data.
Q2. Do these solutions damage my Nokia?
A2: All of our solutions are safe and easy to use. We have chosen these methods based on our expert opinions and proper knowledge. So technically, your phone will be safe from any damage. You can use them without worrying about additional issues.
The Bottom Line
Hard resetting is not an ideal solution for solving most of the issues. However, there are times when users need to reset Nokia. Therefore, we have mentioned the most workable solutions in this guide. We hope you will now be in a position to know how to reset a Nokia phone that is locked. However, we recommend you choose an expert tool like Dr.Fone - Data Eraser for a permanent solution