With this fast changing technology and smartphone features, we all tend to shift from our old handset to the new one. After all, who doesn't love fresh things? But we stuck with what to do with the old phone and the solution that strikes first in our mind in to sell the old phone. Are you also planning to retire your old phone and looking for the best mobile selling site? Then your hunt ends since in this article, we are presenting 10 phone selling websites, along with their website addresses and a comparison so that deciding an ideal phone selling website would become a piece of cake for you.
Part 1: How to Completely Wipe Data Before Selling Android Phone
Before planning to sell your Android phone, you may need to wipe all your data in the phone, so I'd like to show you the bast data eraser program, namely dr.fone - Android Data Eraser.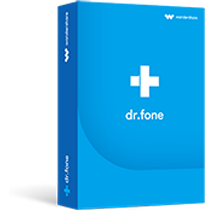 Best Tool to Thoroughly Erase Data on Android
While the data wiped by factory reset can be recover, the data erased by dr.fone can NEVER be recovered.
It erases all of the data on your phone: messages , contacts, photos, vidoes, call history, documment, app data, etc.
It supports ALL Android devices.
4,290,481
people have downloaded it
How to erase all of the data on Android devices with dr.fone
Step 1 Download and Launch
Please start with downloading and launching the dr.fone on your computer and select the "Erase" section from the application menu below.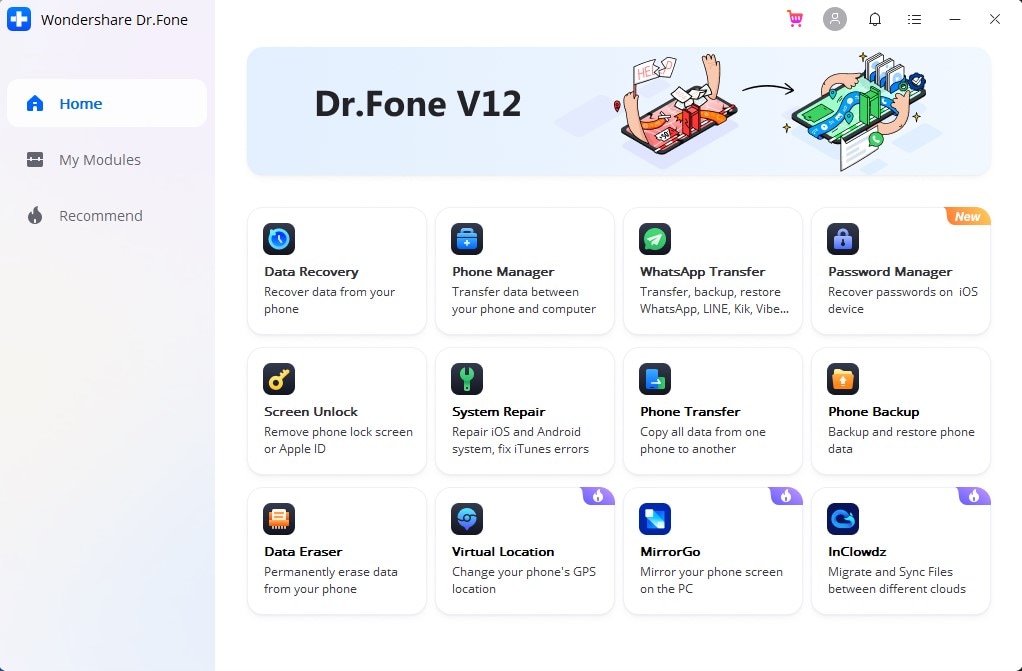 Step 2 Begin to wipe your android phone/tablet device permanently
Move on to hit the "Start" button as shown below to begin erasing all the data on your android phones or tablets irrevocably.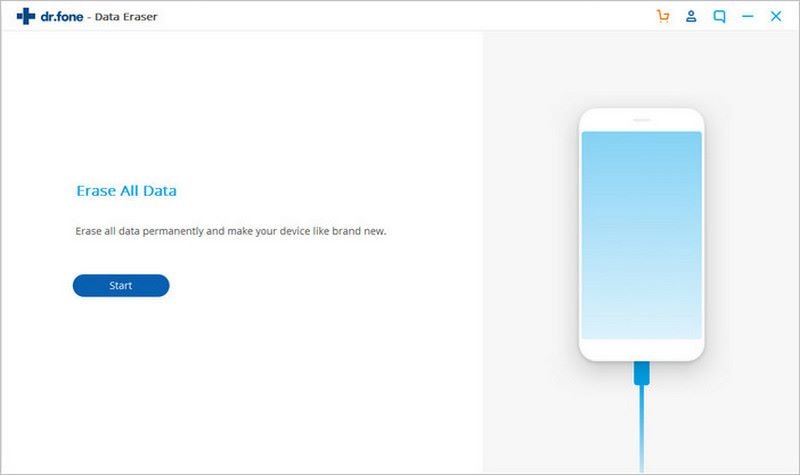 Step 3 Perform factory reset on Android
In the end, to erase all settings on your android phone, you need to tap "Factory data reset" on android device when a pop-up message is sent to you.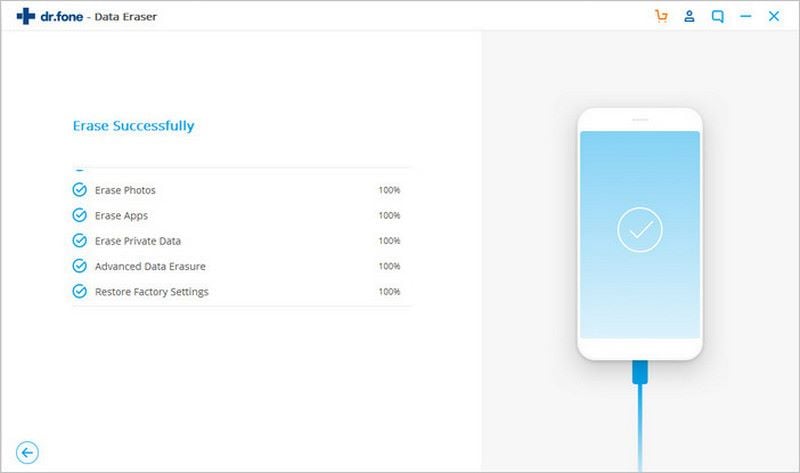 Part 2: 10 Phone Selling Websites
Gazelle is a successful website to sell phones for their numerous ads on TV and internet. Gazelle provides free shipping benefit and promises to pay the same day of giving away the phone. The payment process is done via Amazon gift card, PayPal or check. You can go for whichever mode is suitable for you.
uSell is a further website to sell phones where the buyer are likely to get payment within 5 days from the moment the phone sells. The company helps to set the best price for the seller by suggesting the recommended prices. As far as payment method is concerned, uSell offers both cash and PayPal credit.
This mobile selling site grants 3 day payment feature. The sellers need to select from two payment modes i.e. through check or PayPal. Not just phone only, Gadget Gobbler accepts tablets, MP3 players, cameras, game consoles and many electronic gadgets.
Although eBay functions somewhat as identical as Gazelle, the service offered is a bit complex by means of 4 tiers of quality that describe the state of your phone. Free shipping labels are also available with this site but with not along with a free box.
5: Amazon Electronics Trade-In
Amazon has started its trade-in service for electronic items. You can also sell your old used phones here. Similar to eBay, Amazon provides free shipping label as well excluding box. You will be charged for the packaging material and the box.
Craigslist is another mobile selling site that comes among best places to sell old phone or any other electronics. The part is you are free to set the preferred price for your device to be sold. Also, it doesn't take any fee. The bad part is you need to encounter with the buyer which may stand as a risk to meet a stranger. Therefore, be careful and set the meeting at a public place.
7: Facebook Marketplace
This is akin to Craiglist for its no fee feature. You are not required to pay any fees in case the phone is not sold. With this phone selling place, you can create your sale matter private up to your friends only.
SellCell is another good website to sell phones and provides an easy process that includes four steps. First, search for your device model, and then select deals. After that, fill some details and you'll get instructions for how you can parcel the phone to the company. When the company gets phone and checks it, the seller will get payment through vouchers or cash.
NextWorth is another website to sell phones along with many other electronic items like camera, video games. This site also provides free shipping facility. Also, there is no risk involved when selling phone using this website.
10: Glyde
Glyde is another easy platform to sell and buy mobile phones. It offers payment through check or bitcoins. Assuring 60% saving, this mobile selling site proposes refurbished phones including HTC, Blackberry, Nokia, Motorola etc.
The following table will explain the price offered by the above 10 mobile selling sites for a used and healthy Samsung Galaxy S6 with 64 GB memory. Also, the ratings and payment method are also available below.
| | | | | |
| --- | --- | --- | --- | --- |
| Mobile selling websites | Samsung Galaxy S6 (64 GB) - Price | Supported Device Types* | Payment Method | Ratings |
| Gazelle | $125.00 | All iOS & Android | Check, Amazon Gift Card or PayPal | 4.9 Stars |
| uSell | $116.25 | All iOS & Android | Check or PayPal | 4.5 Stars |
| Gadget Gobbler | - | iOS and Android Note: They accept Samsung versions except S6 and S7 | Check or PayPal | 3.2 Stars |
| eBay Instant Sale | $203.00 | All iOS & Android | Check,Cash or PayPal | 3.8 Stars |
| Amazon Electronics Trade-In | $125.00 | All iOS & Android | Amazon Gift Card | 3.6 Stars |
| Craigslist | $190.00 | All iOS & Android | Cash Pick Up | 3.5 Stars |
| Facebook Marketplace | $160.00 | All iOS & Android | Cash Pick Up | 3.8 Stars |
| SellCell | $165.00 | All iOS & Android | Check or Bank Transfer | 3.5 Stars |
| NextWorth | $100.00 | All iOS & Android | Check or PayPal | 3.7 Stars |
| Glyde | $179.00 (earning $149.00) | All iOS & Android | Check or bitcoin | 3.5 Stars |
Note: You cannot sell whatever phone on these websites. To put it clear, the power sellers are unable to accept devices that are in very poor state or the earlier models and also the devices whose value is not more than $100. But yes, those phones can be available for the recycling program.
Conclusion
Deleting all data before you hand your smartphone over to others is absolutely necessary. dr.fone would be your best choice to implement the process. What's more, top 10 phone selling sites are listed in the post. You can pick one according to your needs.