From research, it is expedient to know that Android devices usually offer a good application uninstaller for use. Nevertheless, it is an excellent approach to try out extra applications that can remove and detect malicious apps on your device. The truth is that the built-in uninstaller will allow an individual not to preload applications when the process remains easy to do with the help of some third-party uninstallers. Read on to discover Android uninstaller apps that can help in a time of need.
Download iSkysoft Toolbox – Android Data Eraser to Remove All Data on Android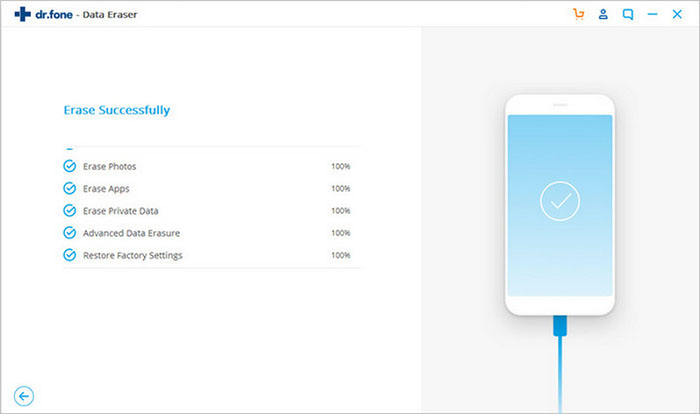 For some needs, you may need to give a total clean environment to your Android phone, like reselling it, donating it to some organization, or releasing the storage to speed up your phone. Here iSkysoft Toolbox – Android Data Eraser is perfect for permanently deleting all the documents and data on any of your Android devices, without any damages. There are some most highlighting features which makes it secure and reliable:
Delete all the stubborn data and files permanently on Android.
Secure guaranteed, it never collects any data in the device.
Support all files types which are stored in Android.
Available for all Android devices.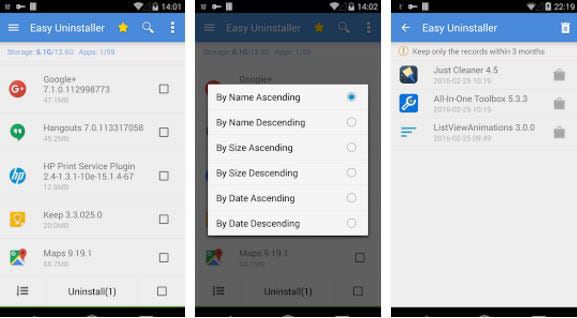 The idea of installing applications on Android remains an easy task. In fact, the process is so easy that someone may end up having the unrequited items over time. Instead of moving from one app to another and installing them separately, Easy Uninstaller may be the right choice. You can sort them by size and get rid of any junk files remaining. The features of the Easy Uninstaller includes tracking battery usage to identify large drains, clean up leftover junk files, sort apps by storage space, batch uninstall different applications at once, set reminders to clear out storage when it gets too full and tracking apps usage to determine least-used and most applications.
Pros:
It is important to know that the usage trackers and battery of the Easy Uninstaller remains handy.
This application will enable you to uninstall a gamut of apps at once.
Cons:
It can be a battery drain. Since they know the actual application you are using, there may be problems in the future.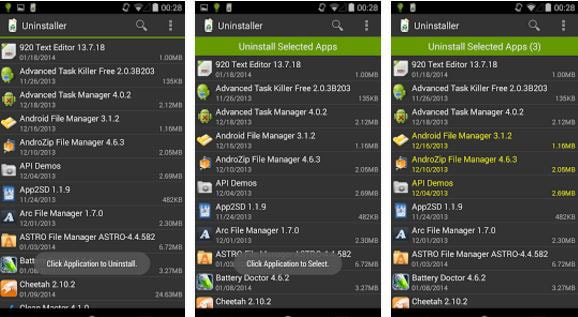 The uninstaller Android program remains light when talking in terms of memory and size. For users, Uninstaller offers single click uninstallation. You have the opportunity to sort application following categories such as name descending, name ascending, date ascending, size descending, date descending and size ascending. With Uninstaller, there is every possibility of removing apps in bulk.
Pros:
It comes with an attractive interface.
It is one of the best when talking about uninstalling apps quickly.
Uninstaller is always free to use.
It remains easy to use.
Cons:
It cannot uninstall applications with one single click.
It cannot recover files as well.
The Uninstaller does not display available storage. These are the main drawback of the Android app program.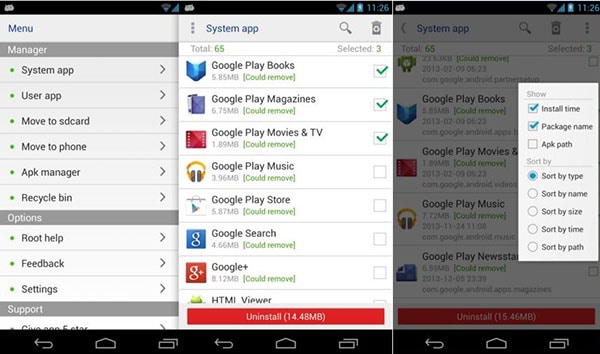 3# System App Remover
Getting rid of all the unwanted system application from your home page is one of the annoying parts of getting a new smartphone. The System App Remover will instantly help you get rid of unwanted applications not only from the home page. It can quickly and safely uninstall annoying system apps you do not want to use. One main drawback of this Android program is that it remains a root-only application. It comes with a database of applications that can safely be removed. System App Remover remains a must-install if you are new to Android rooting.
Pros:
It will help you carefully and intelligently get rid of unnecessary system applications from the device without bothering about causing risks.
You will get to see the applications to be removed with System App Remover to discover a smooth and safe device.
You will also get to remove all the information related to the application. It means that you will have a clearer device with more storage space.
Cons:
The only limitation of the System App Remover is that it can only be useful for a root-only operation.