You may want to hard reset your Vivo Phone. There are many reasons:
your vivo smartphone works very slowly,
Your phone freezes
Your phone has a full memory, and you want to erase everything.
You want to sell it and you want to do a factory reset to get it back to how it was on day one.
we recommend that you remove all accounts from the device before doing hard reset on your Vivo Phone. This will help to unlink the Google account. Unlinking the Google account is essential as it contains all the important data. In this way your information will be safe. You will avoid problems such as some more modern devices include a feature called FRP or Factory Reset Protection. It asks for the same Google account or PIN code, with which the vivo phone was initially linked, when restoring the device.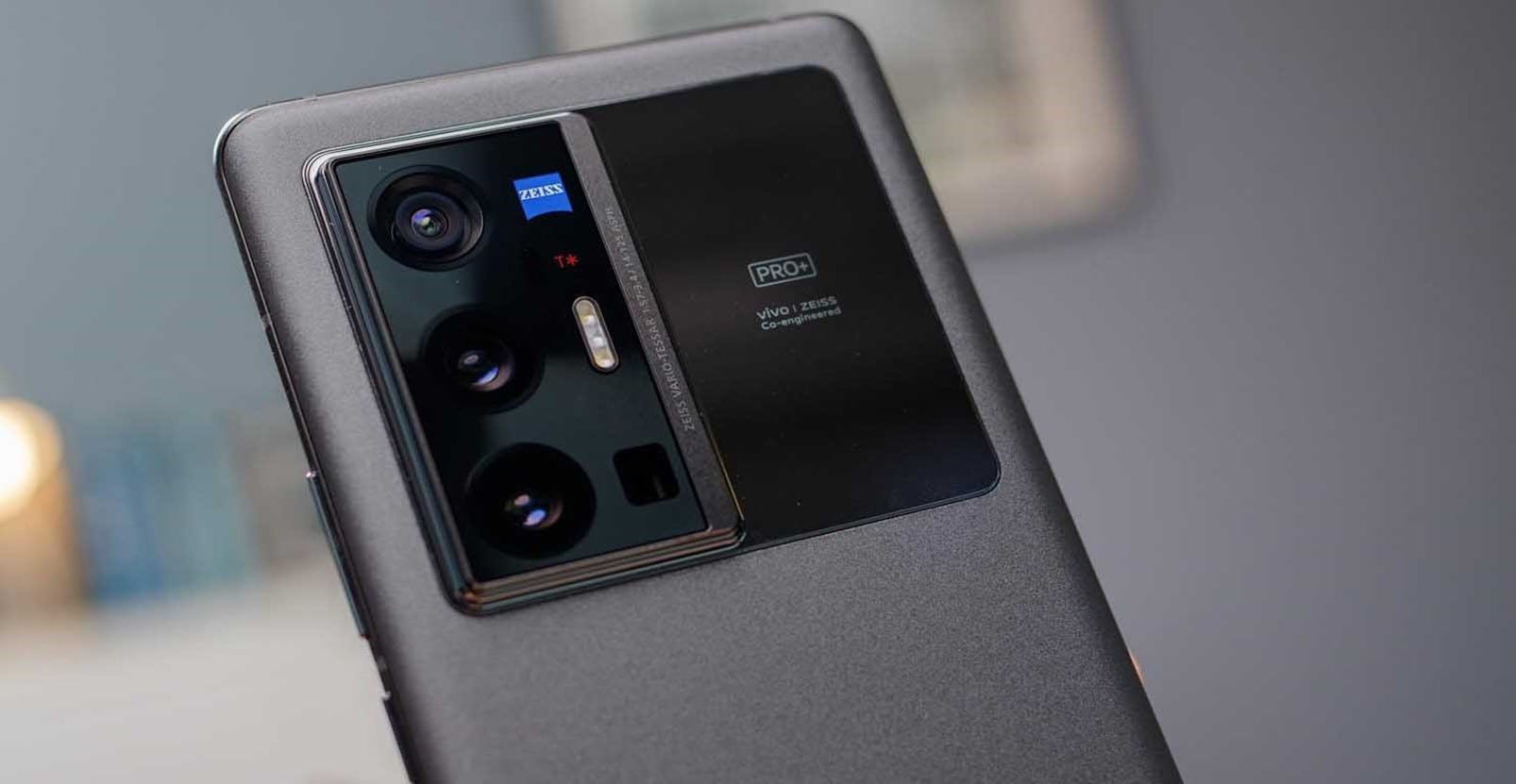 You must keep in mind that a hard reset on a vivo phone deletes all its content. you must backup your data before doing so if you don't want to lose everything.
You can perform a hard reset on a vivo phone in two ways:
Mobile settings have option to factory reset.
Recovery mode – has the option to reset Vivo phone while it is turning on.
Google Find My Device
If there's one thing that irritates, it's losing your smartphone or worse, having it stolen. Anyone can lose their phone accidentally or during a mishap. It can put your personal data at risk.
But do not worry! Android Device Manager solves this problem. It is the basic solution for Android users that allows you to do many things such as:
you can locate your vivo smartphone (or tablet),
It allows you to ring your Vivo Phone.
You can also lock your phone with a password or erase data completely.
The Android Device Manager allows you to use four main elements. The first step is the location of your device. By clicking on the GPS icon the website will position a point on the map, this will be the position of your device.
Go to the Android Device Manager site.
Select the device your Vivo phone.
Tap Enable Data Lock and Wipe.
Using Gmail Account
You can also use your Gmail account to wipe your Vivo device and hard reset it. You must remember that in our opinion use this option if all others have failed. You can erase all the data on your phone by resetting it using this service. It will also wipe data from SD card of your Vivo phone.
The downsides of this practice are that you will no longer be able to control your phone via Google account and no location data will be displayed. This method is irreversible. Only use this method when none of the other methods work.
To use Gmail account to delete data remotely, follow this guide: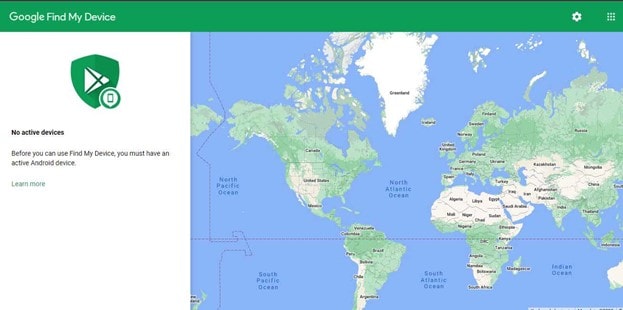 Step 2.

If you own more than one phone, click and select the Vivo phone you want to erase.

The phone you are erasing and the Google account you are using to erase the phone should be the same, with appropriate permissions given.
Step 3.

Among the given options, there will be an option titled "enable lock and erase".

If you are trying to find a lost phone, you can also play a sound on your phone even if your phone is on the silent profile.
Answering Security Questions
Have you forgotten the password or pattern lock of your Vivo Phone? If the answer is yes, then this method can help you in resetting your password. You can do this by simply clicking on the "forgot password" option on the lock screen of your Vivo device.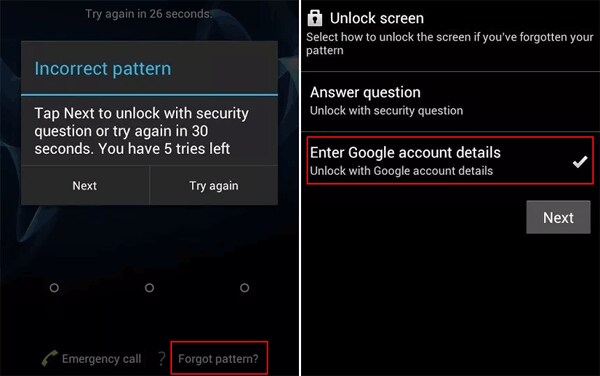 Answer the security questions and you can easily get into your device and then reset it in the settings as mentioned above.
When the time comes to change smartphones for a latest generation model, the question inevitably arises of what to do with the old phone? Your phone can end up in the dumpster for recycling, or in another pocket through resale or donation.
There is a second question of data security. Well! the answer is Dr. Fone Data Eraser. It is one of the most reliable tools to permanently erase the data from any phone. Dr. Fone Data Eraser can be helpful as even professional data recovery cannot be used to recover sensitive data from your Vivo device.
Download Dr. Fone Data Eraser from our website. The tool can be downloaded easily and is verified safe to install.
Securely erase all the data you wish to remove and shields your personal information.
Clean all the junk files from your Android device and speeds up your phone.
Delete a wide array of data - messages, pictures, reminders, videos, notes, browser history and a ton more.
Erase all the data permanently making it 100% unrecoverable.
Here is a step-by-step guide on how to use Dr. Fone Data Eraser:
Step 1.

Enable the USB Debugging mode in your phone settings.

The debugging option can be seen in the Developer tools.

If developer tools are not available, they can be enabled by tapping multiple times on the build number of Android in About section.

Connect the mobile device to the PC and launch Dr. Fone Data Eraser. The intuitive user interface of this application is designed for making tasks easy, with complete data wipe only one click away!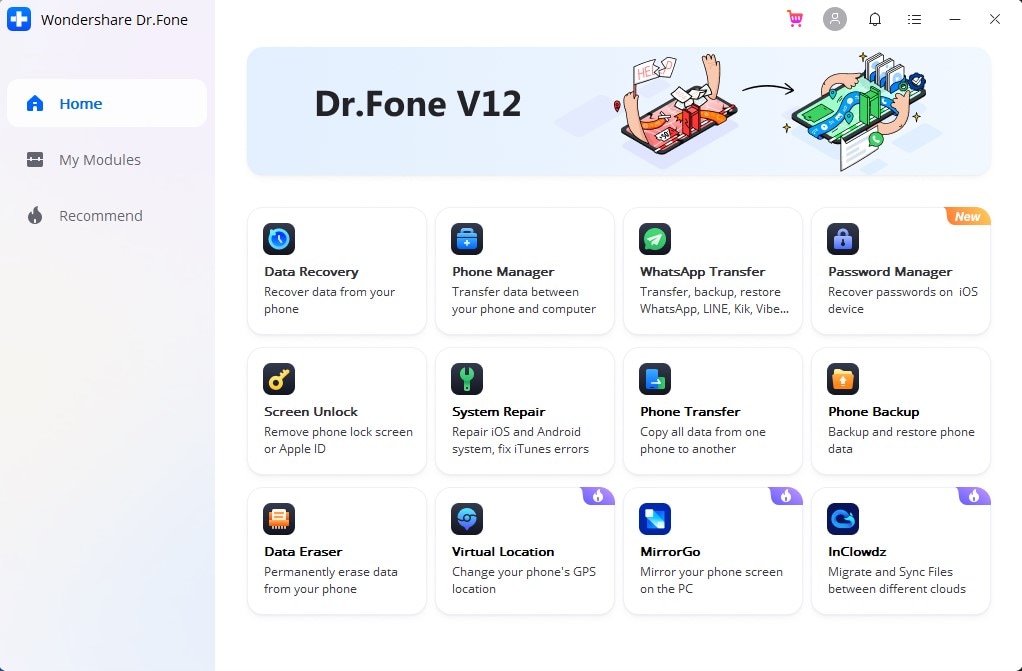 Step 2.

Next click the Start button on the interface to delete all the data permanently and securely on your vivo device.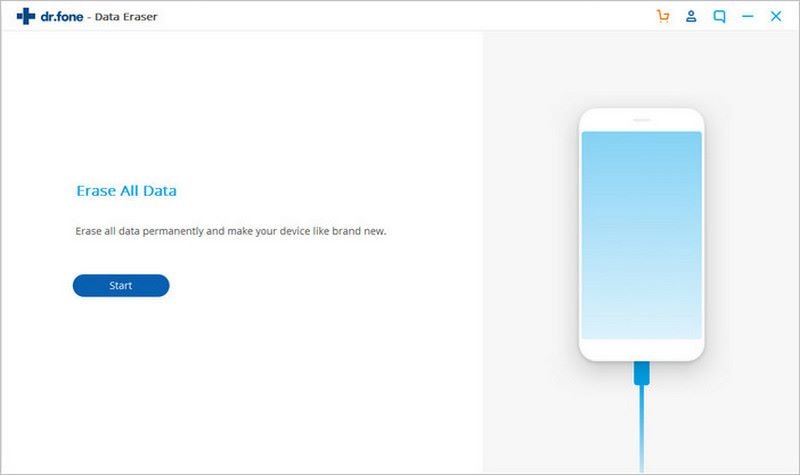 Step 3.

Type in the code (000000) as shown on the screen to confirm the deletion.

This action clears out all the sectors, thereby permanently deleting the data with no option for recovery even with professional recovery tools.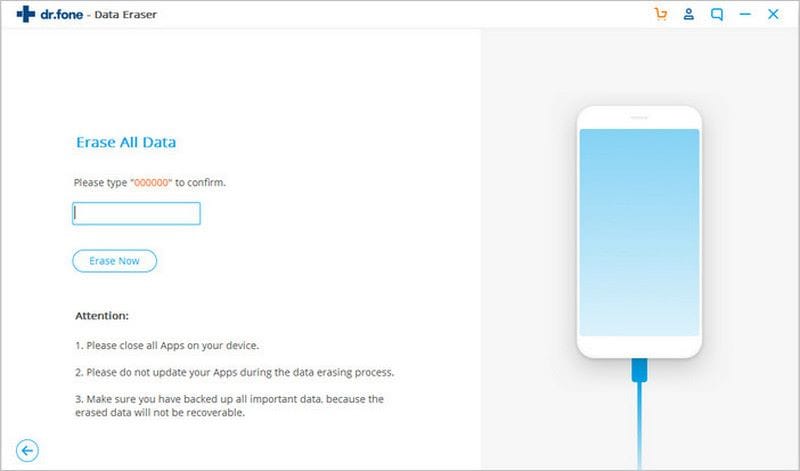 Caution : Please do not disconnect your phone from the PC during this action as this can damage the device.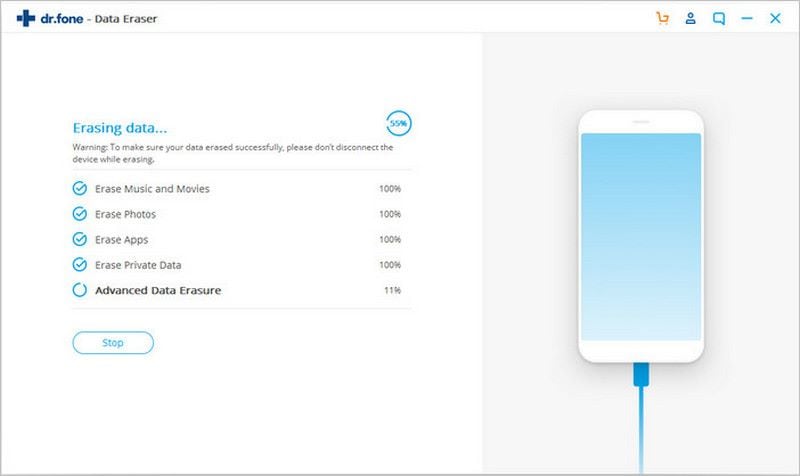 Step 4.

Perform a factory data reset on your vivo phone when prompted by the window.

After which the data including chat history, calendar, photos, and documents will be deleted permanently.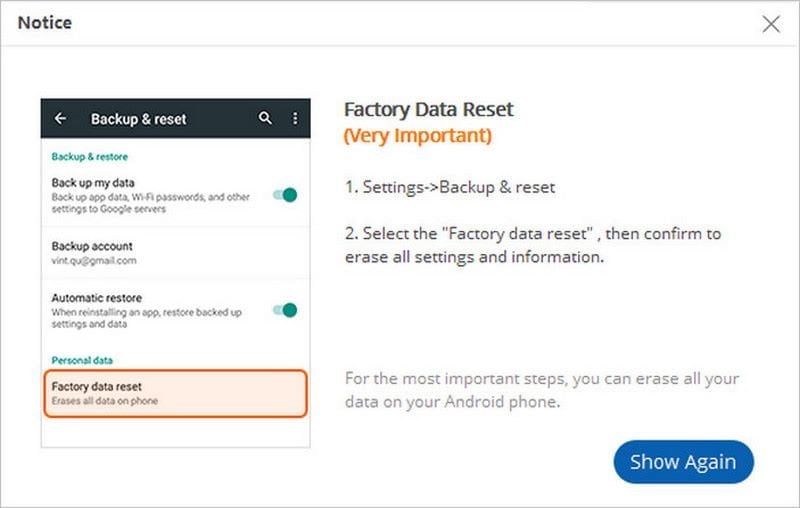 Dr. Fone- Phone Backup: Strong Security for your Sensitive Data
Data loss from Android due to unexpected errors or in case of device theft is a major concern. Dr Fone-Phone Backup is a reliable backup tool that conveniently backs up all data including pictures, contacts documents and other data on your vivo phone to your personal computer. In this case, even if the device is lost or you lose your data to a random software update, you'll always be covered!
Conclusion
We discussed multiple ways in this blog on how to format your vivo phone in case you must sell your device to a third party. Data piracy can lead to identity theft, and this can prove harmful both financially and mentally. You can use any of the ways mentioned above to securely erase your device.
iSky Data Eraser and Dr. Fone- Phone Backup can be handy while considering data security of your vivo phone. The integrated Phone Backup feature helps to create a backup before erasing your phone in case you need the data later. It does not hurt to keep a copy on your laptop anyways.