- "Is it possible to delete Safari bookmarks on my iPhone?"
- "How can I delete bookmark from iPhone permanently? Can anybody suggest?"
Keeping the frequently visit websites in Safari as bookmarks make it easy and convenient for out next visit to the same website and too in just a single tap. However, similar to the above users who asked about deleting bookmark from iPhone, sometimes it becomes necessary to get these bookmarks wiped out from your iPhone. Be it due to clearing out clogged up space on your iPhone, optimizing your iPhone's performance or to clear out traces of yours over the web, such traces can be used by the hackers to access your personal information. Thereby, deleting bookmarks from iPhone at times become imperative.
Which is why, we went a quarter mile extra and gathered full tutorial on erasing bookmarks from iPhone. Let's now discover them.
Part 1: How to Delete Safari Bookmark on iPhone, iPad with Common Way
The very first method with which you can wipe off bookmarks from your iPhone is via the conventional way. Here's the full step by step tutorial on how to delete bookmark on iPhone.
Step 1: Get your iPhone and open the Safari app on it. Look for the bookmark icon whose icon will be sort of a book. It will be present in lower right corner.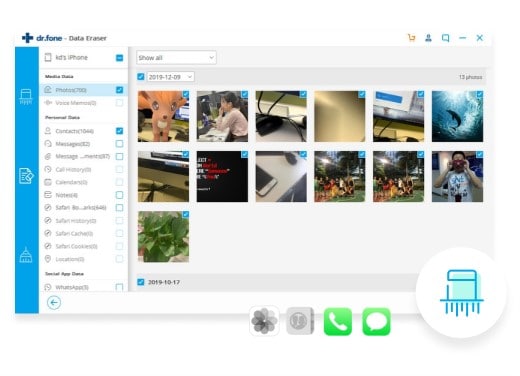 Step 2: Check and ensure that Bookmark tab is selected on the top and tap on 'Favourites' option. Now, tap on the 'Edit' option given at the right corner in the bottom.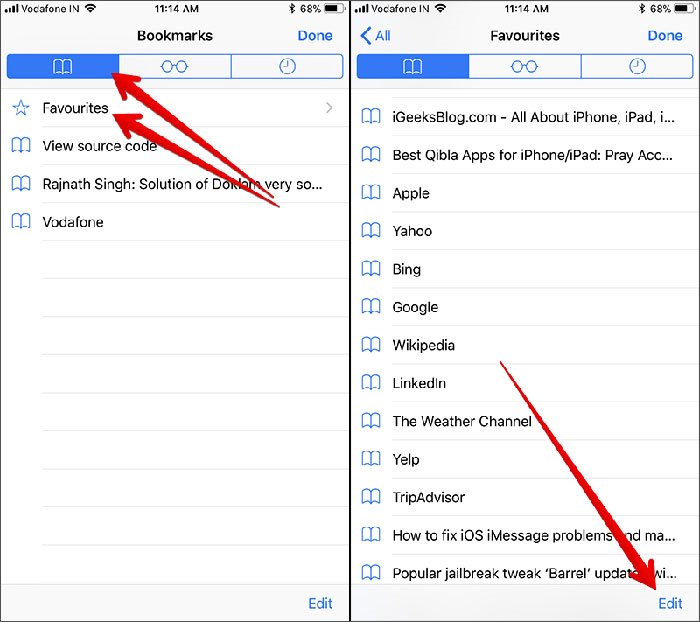 Step 3: Hit on the red colored minus sign beside the bookmarked websites that you wish to delete. Or alternatively, you can simply swipe the bookmark to the left and tap on 'Delete'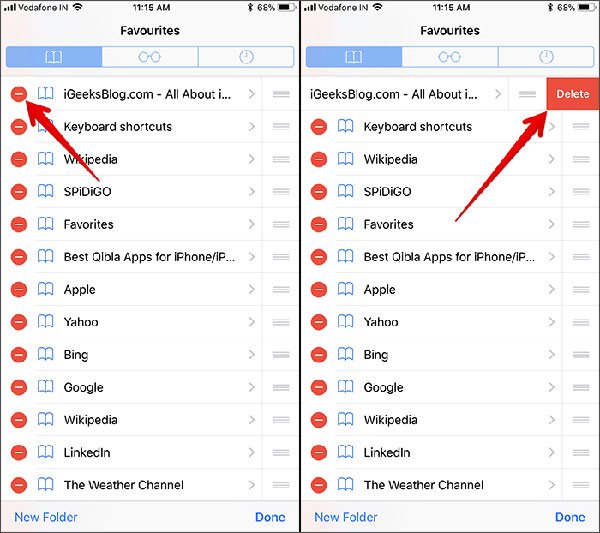 Step 4: Finally tap on the 'Done' button that you can see on the bottom right corner.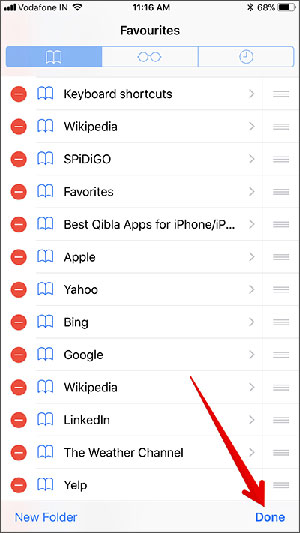 Reason to why simple deleting is never recommended
We made you understand how to delete bookmark on iPhone directly but generally we don't recommend this method. There are a few reasons behind this that simple bookmark deletion from iPhone or iPad is not a good idea.
Firstly, there is no option to delete all the bookmarks at once or you cannot selectively delete bookmarks at the same time. Putting differently, the above method can be time consuming if you posses a big list of bookmarks.
Secondly, deleting bookmark from iPhone or iPad directly can be RECOVERED which means anyone can recover it and access it even after deletion from your iOS device. If you don't want anybody to access your personal information on the web, simple deleting would not be recommended.

[Must Read]: How to Recover Deleted Data from iPhone

Also, manual deletion of bookmarks can be returned when iPhone is synced with iTunes next time.
Therefore, we suggest you to find a way on how to delete bookmark on iPhone permanently. You can scroll down for the next section which will explain you the same.
Part 2: How to Permanently Remove Bookmark on iPhone You Shouls Know
To carry out permanent deleting bookmark from iPhone, dr.fone – Data Eraser will be the best way as it doesn't leave any chance to recover the bookmarks or any other iOS data back. You can select your data that you want to remove and then proceed for the permanent removal process. This tool can be tried for free and promises to provide positive and secure results.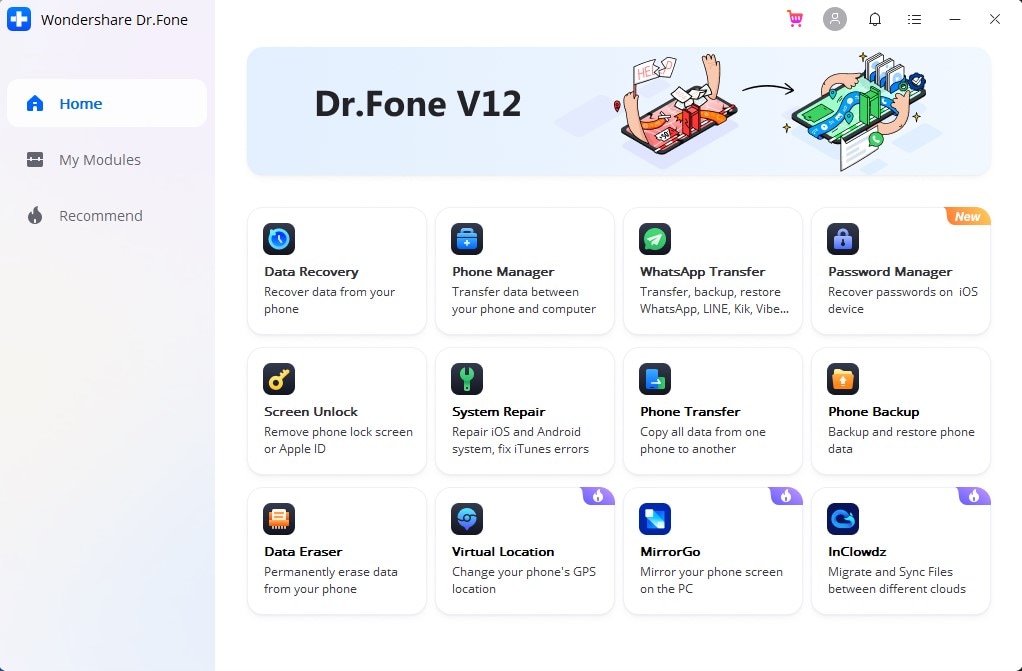 It ensures to delete your selected iOS data forever making it impossible to recover by any means.
There is full security assured with dr.fone – iOS Private Data Eraser and none of your data will be collected when you use it.
It is able to support any iOS device, such as iPhone X/8 (Plus)/7 (Plus)/SE/6s (Plus)/6(Plus)/5S/5C/5/4S/4, iPad, iPod Touch.
You can selectively delete you data via this tool and on a plus, it can be used on Windows as well as Mac computers.
You can also remove other types of items than bookmark like contacts, photos, messages, notes, reminder etc.
Step 1: Firstly, download the Software
Download and install dr.fone in your PC. Launch it later when you need to delete your data. Make sure to choose the correct version of the program since it comes with Windows and Mac versions.
Connect your iPhone/iPad to the computer via an authentic USB cord. You can see the main interface where there are several tabs telling several functions. From there, click on 'Private Data Eraser' from those tabs and wait for the device detection by the program.
Step 2: Scan data on iPhone
On seeing that your iOS device is perfectly connected, hit on 'Start Scan' button on the screen so that your data gets scanned and displayed on your PC. You will get the results on the next screen. Click on the 'Safari Bookmarks' from the left panel and you will see your bookmarks on the right screen. Select the ones you want to delete and click on 'Erase from the Device'. Enter 'Delete' in the box that appears now to confirm your action.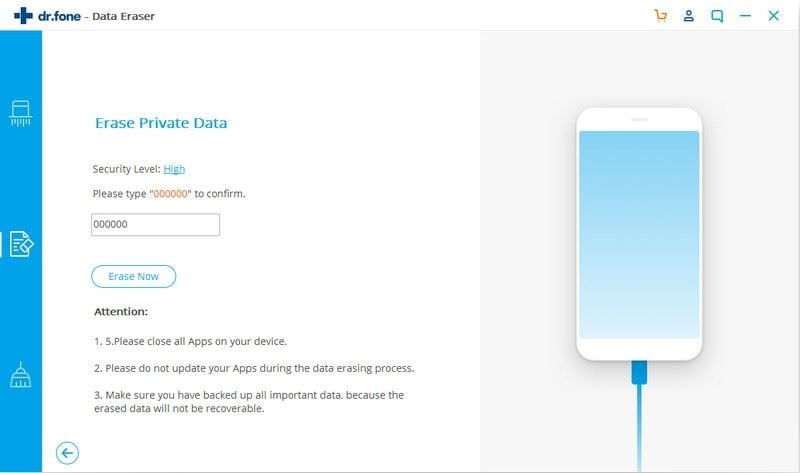 Step 3: Confirm Permanent Deletion
Make sure that device is connected for the whole process. At the end, you will get notified that erasure has been completed successfully.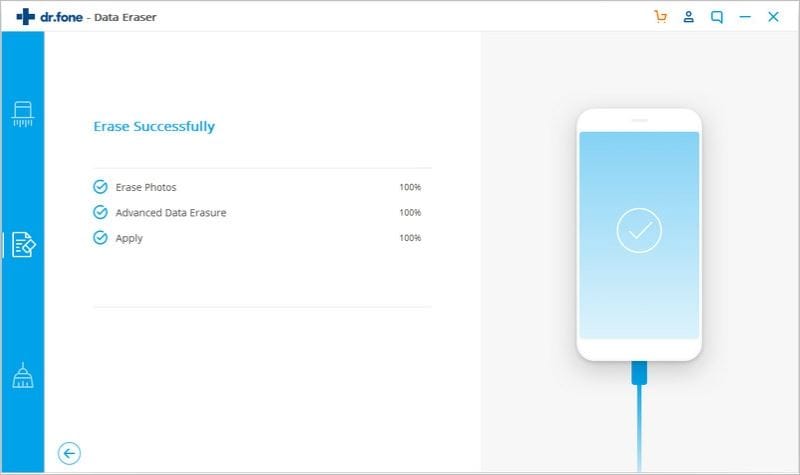 Part 3: Why Need to Delete Bookmark on Mobile Phone
Out of the billions of websites in the realm of World Wide Web (www) not all websites are safe to browse on or to be bookmarked. At times, even the safe looking website may also have some sort of harmful contents or spammy advertisements that may contain malwares, adware, spyware or even ransomware too.
Reportedly, there have been situations where users were browsing over to some website and all of a sudden their iPhone got blocked or malfunctioned due to a malware or also their account passwords got leaked over the web as they unintentionally downloaded spywares while bookmarking a website. Therefore, you should be very careful while browsing over the web and bookmarking any such websites. Also, as a precaution, do remember to delete bookmarks from iPhone (periodically) when they are no longer required.