- "How to clear recent call history or single call on an iPhone?"
Well! It is a wise option to delete call log on iPhone, before you sell it to someone or deposit at the service centre for repairs. After all who wants to leave their personal information vulnerable to identity theft or information leakage? We have got the right solutions for you to clear call log from your iPhone (X/8(Plus)/7(Plus)/SE/6S/6(Plus)/5S/5/4S/4), be it deleting a single call or the entire call list, or get the call log deleted permanently. Read the article further to gain proper step by step knowledge on how to delete call history on iPhone either entirely or a single one.
Part 1. How to Delete All Call Log on iPhone?
This exercise erases the entire call history from your iPhone's 'Recents' list and shows a blank screen instead. If you are into sales or do a lot of calls, then you can use this practice to keep track of calls as it helps you to track the daily call logs without getting mixed with older calls. In this first section of the article, let's now understand about clearing call log on iPhone entirely in a step by step process. Please ensure to follow the steps carefully.
Step 1Go to the 'Phone' app and open the 'Phone' menu. Tap on the 'Recents' tab from the bottom of the screen and hit the 'All' tab. Then tap the 'Edit' option from the top right corner.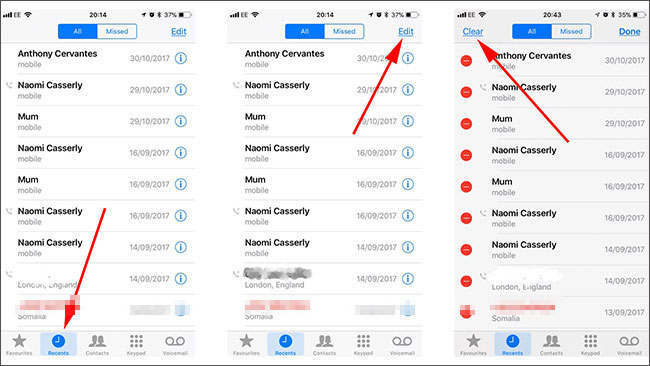 Step 2Press 'Clear' thereafter and proceed to hit 'Clear All Recents'. Selecting 'Clear All Recents' will confirm your selection for deleting the call log.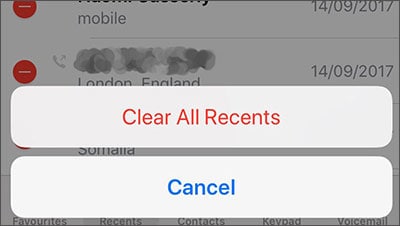 Part 2. How to Clear Single Call History on iPhone
Now that you have learnt how to delete call history on iPhone and remove the entire list of calls from your iPhone, let's see how to remove a single call log. It is helpful, when you want to clear a specific call log and not let someone figure out the missing call.
Step 1First launch the 'Phone' app on your iPhone and hit the 'Recents' tab. Now, you got to swipe right or left over any call and then hit the 'Delete' button when it appears on screen.
Note: You can also hit the red 'Delete' button against any call log under the 'Recents' tab and delete that particular call.
Step 2Confirm the selection and you are good to go.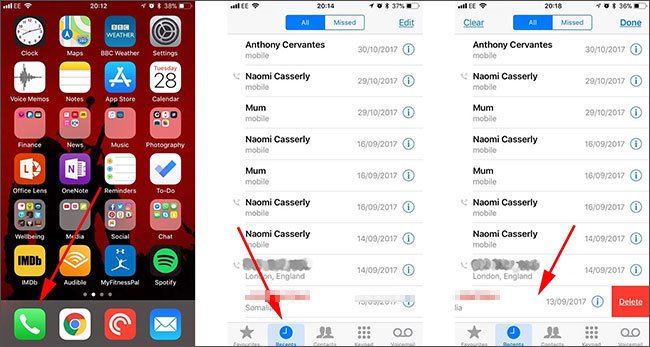 Well! Though, the above methods do help you in deleting the call log from the device, be it one by one or entirely. The deleted call history can still be recovered if you've cleared it using the ways mentioned above. The easiest way to recover them would be via data recovery software which can bring back all your deleted call history from iPhone!
But don't panic, despite the fact that the deleted call history can be retrieved with that ease, we have brought to the best way to clear out call history of your iPhone permanently. In order to make use of this solution, you need to understand how to clear the call history on iPhone permanently which we are going to discuss in the following section too.
Part 3. Permanently Delete Call History on iPhone (Can't be recovered ever!)
When it comes to permanently delete call log on iPhone, there is hardly any option apart from dr.fone - Data Eraser (iOS). This tool is a remarkable solution for permanently clearing the call history on iPhone, and leaving your iPhone safe for resale or repair (as data theft or leakage risk is there). A wide range of data, such as notes, Safari bookmarks, contacts, messages, and call logs can selectively deleted from your iPhone forever. On top of all, dr.fone - Data Eraser (iOS) is a recommended and a trusted tool worldwide by millions of users.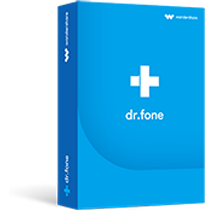 Key Features of the Program
You can selectively delete personal data from your iOS devices, without disturbing the remaining data on your iPhone.
The data gets permanently deleted and clears the call log on iPhone as well. It ensures that the data can't get tracked or recovered in any way, and prevent leakage of personal data.
No tools can ever recover the erased data by dr.fone.
Available for both Mac and Windows computers.
As it is a read-only application your data doesn't get collected anywhere, and stays 100% secured while permanently clearing call history on iPhone.
3,926,035 people have downloaded it
Step-by-step guide for dr.fone to delete call log on iPhone
Step 1 Installing iSkysoft for iOS on your PC
Download the software on your PC from the "Free Download" on this article and launch it post installation. Get a lightning cable and connect your iPhone with the computer. Tap on the 'Private Data Eraser' on the dr.fone interface. Wait until your iPhone is detected after successful connection. The device information will also be displayed here.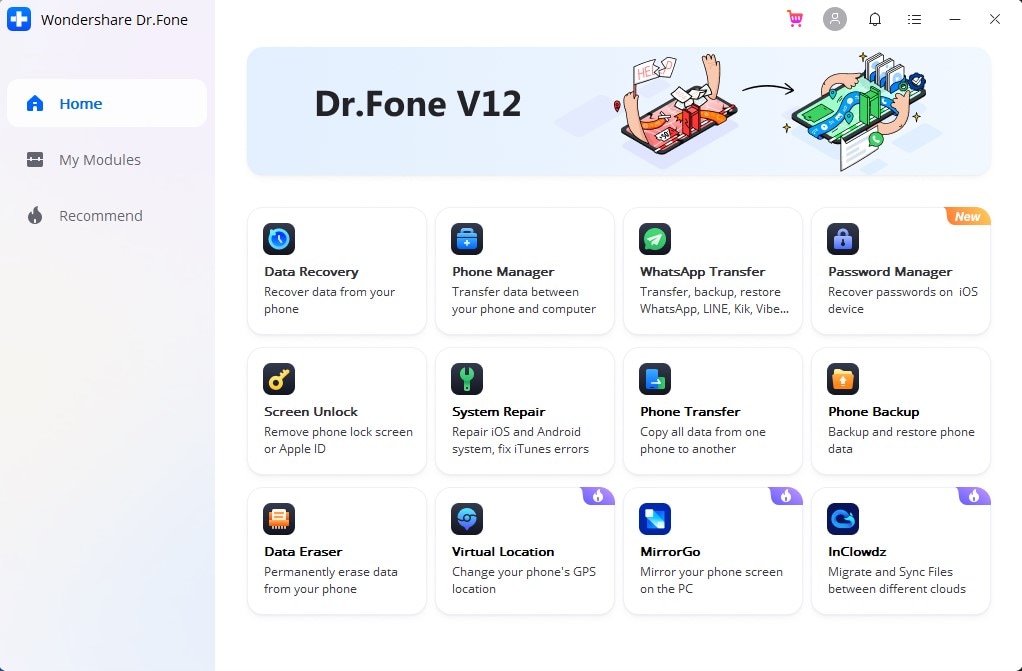 Step 2 Initiate scanning
Click on the 'Start Scan' button from the interface to begin the scanning process. dr.fone is a read-only program and won't save your data anywhere. This tool will safely scan your iOS device data.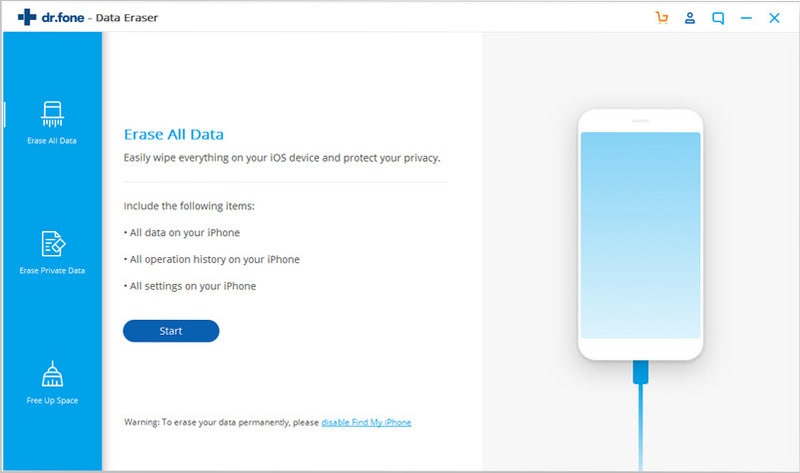 Step 3 View and delete the scanned data
You can view the scanned data here displayed in a categorized form. From the left side panel, click on the check box against the 'Call History' option and then hit 'Erase from the Device' button. On the popup window, write 'delete' in the text box and then hit 'Delete' to confirm. It will now wipe the call log on your iPhone.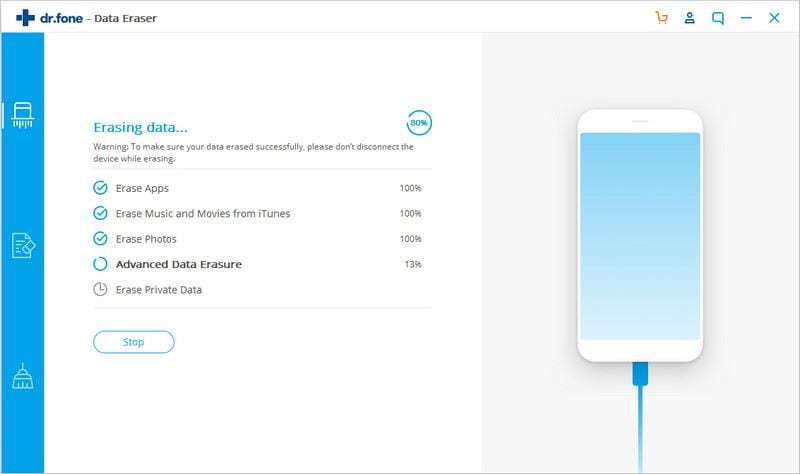 Conclusion
That's about it, as we move towards the end of the discussion, we now hope that you have full understanding on how to clear call log on iPhone X or other iPhone models as the steps involved are the same.