If you find it hard to finish the mass deletion of the unwanted emails from your iPhone, then this article will do you a favor with the introduction of the best methods on how to delete all email on iPhone (iPhone 13 included). We will introduce you to some highly efficient tips below for mass deleting emails and mail accounts permanently as well as how to empty trash your iPhone.
Part 1. How to Delete All Emails from iPhone
Deleting emails individually can be lengthy and tedious. It may waste your time and even make you feel frustrated if you manually delete tens of thousands of emails.  However, you do not need to worry now as the  dr.fone - Data Eraser (iOS) will help you simplify your work life. This is an excellent tool that ensures that your personal information is safe by erasing deleted files permanently. It also clears banking information, logins, browsing history, caches and deletes mail with just one click.
It is an all-in-one software for individuals who would like to erase all data permanently when they want to sell, trade, recycle, or update their iPhones. You should know that factory reset is always not enough to clear and remove all the data in your phone. Fraudsters and data criminals who target used iDevices for personal information can still access them. However, this professional data destroyer will ensure that your private information is safe. It protects you fully from fraud and identity theft.
Key Features of dr.fone - Data Eraser (iOS)
It ensures that the deleted data are inaccessible by any other persons by deleting the deleted files permanently. This data eraser uses the US Military method of destroying data and ensures that previously deleted data are unrecoverable even with the use of the latest data recovery software.
It features a file selection tool that enables users to choose the specific files that they don't want while keeping the important ones.
This is a full phone eraser. It supports and clears almost all types of files including messages, system settings, call history, emails, contacts, calendar, notes, reminders, apps, favorites, voice calls, weather, and more.
It frees up your iPhone storage space and speeds it up by removing junk files and unnecessary background processes. A 1-Click clean-up will perform wonders for your iPhone.
It is easy to use. You don't have to be a computer expert in order to handle it. The software also supports iPhone devices operating on iOS (iOS 10) devices as well as the latest Android devices
How to Delete All Your Emails on iPhone Easily
Step 1. Download the dr.fone and install it on your computer. Launch the software and connect your iPhone to the your computer via USB cable. Then move forward to tap on "Erase" in the toolbox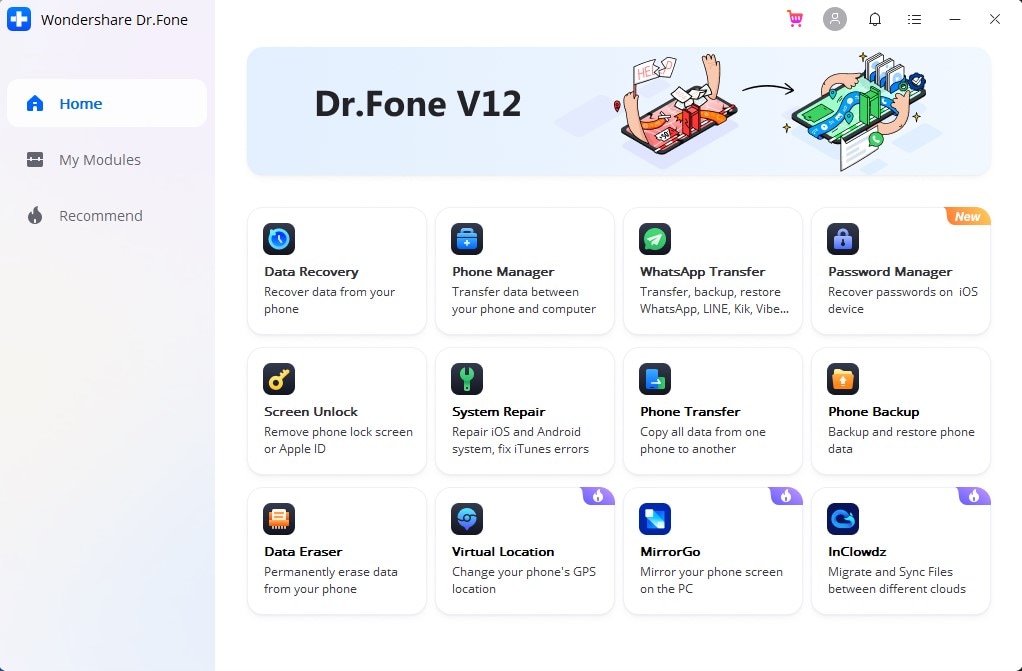 Step 2. Now click on "Erase Private Data" in the program interface. The program will start scanning your device to find out all your private data, including emails.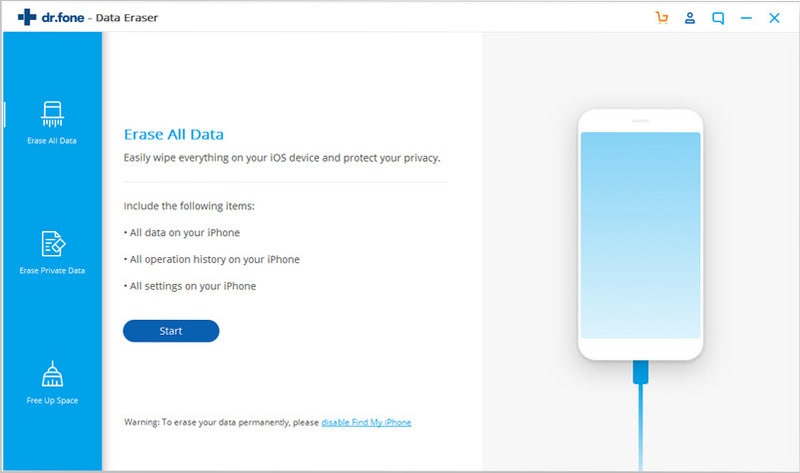 Step 3. Once the scanning is finished, please enter the "000000" to confirm the deletion behavior and click "Erase Now". The sotware will begin to delete your personal email files on your iPhone.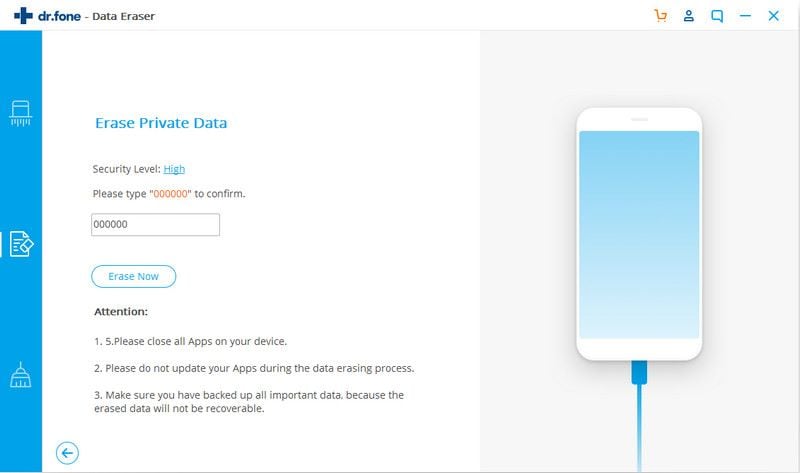 Part 2. How to Delete Mail Account on iPhone
Step 3. iPhone features a variety of preinstalled applications with the Mailbox being one of them. This application allows you to send and receive emails on iPhone. You can have different email accounts attached to your phone which enables you to check all your email messages at the go. At times, you may have to remove inactive accounts on your iPhone.
Step 1. From your iPhones home screen, tap Settings. And scroll down and tap the Mail, Contacts, Calendars option.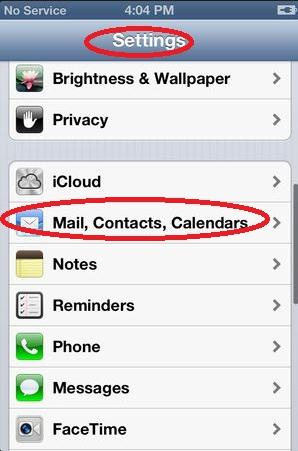 Step 2. Tap your email account. And tap Delete Account which appears on the bottom of your iPhone screen.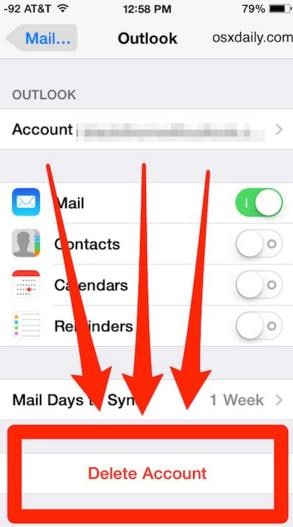 Step 3. Tap Delete account again to confirm email account removal from your iPhone.
Part 3. How to Empty Trash on iPhone
Press your iPhone's home screen button and tap the mail button.
Tap on the name of your email account. If you have linked multiple accounts to the iPhone, then go to Mailboxes and scroll down in order to select a specific account that you would like to empty trash.
Tap the trash (bin folder).
Tap the edit button, situated on the top right corner of your iPhone's screen.
Tap delete all, located on the bottom left of your iPhone's screen.
Confirm the deletion process of the emails by tapping on delete all.
All the deleted mails, (trash) will be removed from your iPhone.