We install and use different types of apps on our mobile phones according to our specific needs and requirements. There may be games, fitness apps, food apps, and music apps. Although there are many benefits of these types of applications, still we have to delete them due to different reasons. For example, we have to change the mobile or wants to save storage space and battery life.
One thing should be kept in mind that we can't delete pre-installed apps of iPhone or any other mobile phone. Similarly, sometimes we even can't delete apps that we had installed a few days ago. This can also occur when we update different iPhone devices. There are also many other reasons behind this but the following are some main reasons we can't uninstall apps on iPhone.
Part 1. Why iPhone Apps Cannot Be Uninstalled After Update? How to Solve It?
Uninstalling an application on an iPhone or iPad is usually very simple. However, sometimes you may encounter some unforeseen problems, which can be frustrating. To help you, we provide some proven solutions for you to try. Therefore, if you cannot delete apps on iPhone and iPad in iOS 14 or iOS 13, please follow the steps below to fix it.
Why can't I delete the apps on the iPhone?
You can delete all third-party applications and several built-in Apple applications. But you cannot delete core system applications such as Messages, Settings, Photos, Cameras.
Under "Screen Time", the ability to delete apps is restricted.
Pending app downloads have been frozen.
Apps are stuck in a waiting status.
If the iPhone is provided by your employer, school, or other similar organization, it may have a specific profile that may prevent the uninstallation of certain applications. Please contact the relevant administrator for help.
Network problems.
Different methods to uninstall apps on the iPhone.
Disable the restriction of deleting apps:
Step 1.

Open the Settings app and tap Screen time, then click Content and privacy restrictions.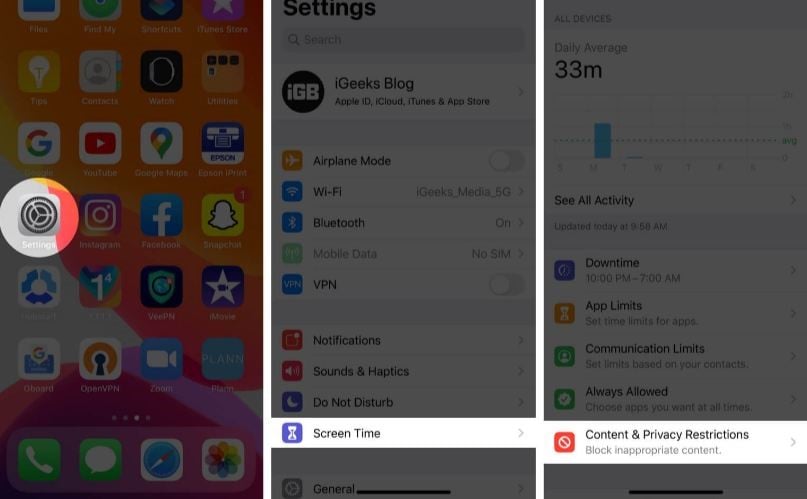 Step 2.

Click "iTunes & App Store Purchase", then choose "Deleting Apps", please click Allow.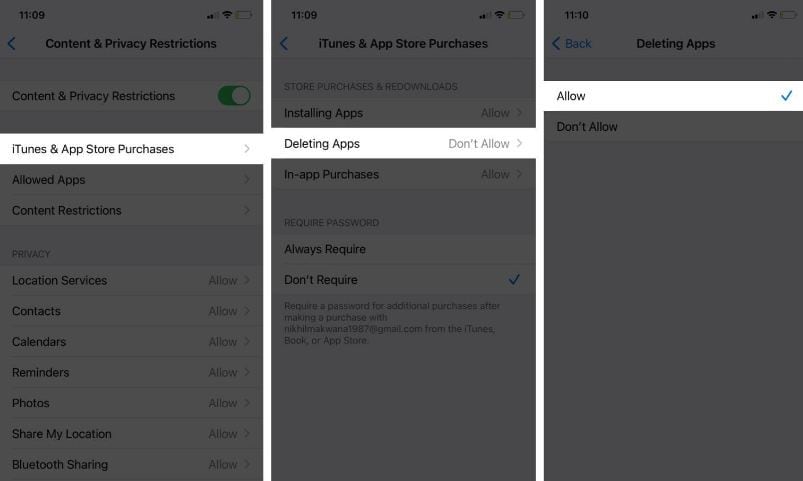 Now, go back to the iPhone home screen and try to delete the app. There should be no problems now.
Delete waiting apps:
A waiting application is an application that has not yet been fully downloaded (or updated) and is stuck with the text "Waiting..." below the gray application icon. To solve this problem (ie let the app download), make sure that your iPhone has enough free space and is connected to strong Wi-Fi or cellular data. After the installation is complete, you can delete the application normally. If you wish to terminate the installation of this suspended application and delete the application, please press and hold the application icon and select "Cancel Download" from the pop-up menu.
If you do not see this option, please continue to press the application icon until you enter the jog mode. Now, in iOS 14, tap the minus icon of the waiting app (if you see it), then tap delete app → delete. In iOS 13, click the cross-shaped icon, finally, click "Delete".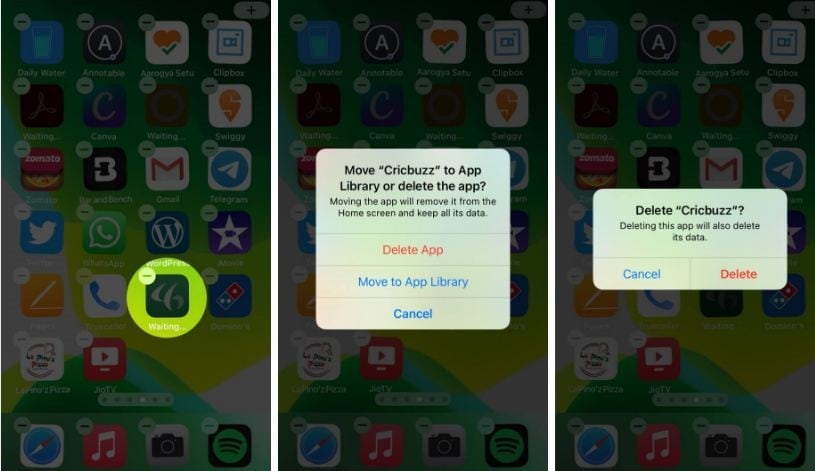 Restart the iPhone:
This is an almost certain solution that can successfully solve this problem. When you can't delete the app, go ahead and restart your iPhone. You can use the button (as usual) or open the "Settings" application → General → shut down to turn off the device.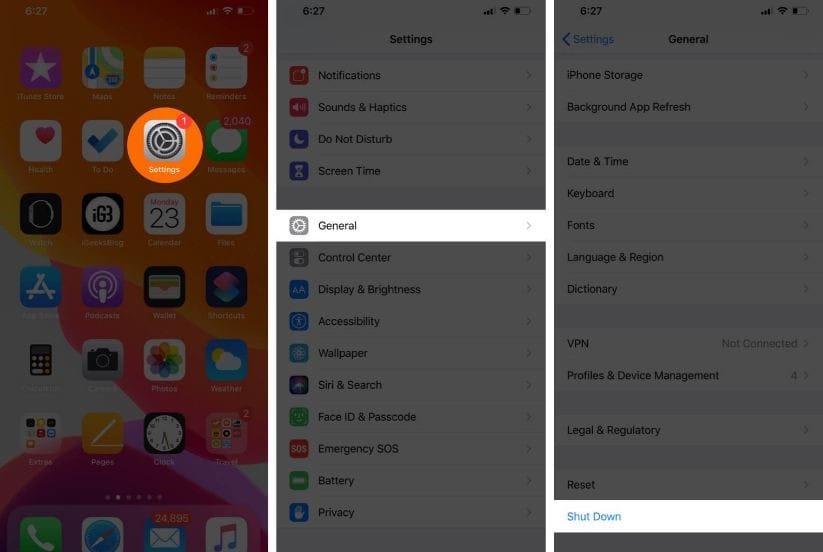 Remove:
You need to perform this operation when you cannot delete an application on your iPhone or iPad. Finally, if it doesn't help, please reset all settings from the "Settings" application → General → Reset → reset all settings. After the process is complete, try to uninstall the application.
How to Uninstall Apps on iPhone with 1-click?
These days due to different security reasons, we must erase our phones at regular intervals to avoid any kind of inconvenience. It is very important to check and update different accounts like banking information, emails, and other login details. We should erase junk files clear cache and history to avoid any kind of misuse of personal data. Sometimes we can't delete apps after the update. There are different types of applications available to uninstall apps from iPhone. But many of them are unable to completely remove data from a phone that can cause a problem in the future. Therefore, it is very important to use a reliable and authentic app for this purpose to avoid any kind of inconvenience.
If you are looking for an app remover for iPhone you must use a good quality application for this purpose. For example, you can use dr.fone - Data Eraser (iOS) to uninstall the stubborn hidden apps on iPhone. It is the best tool to erase deleted apps, private data, and other types of data that are difficult to wipe. It is a professional space saver and iOS optimizer. With this tool, we easily erase all data with one click.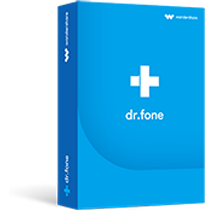 Delete Hidden Apps from iPhone in One Click Permanently.
It allows you to secure private data on your iPhone by deleting it permanently.
You can use it to free up space on your iOS (iOS 10) device and speed it up.
You can use it to delete hidden apps and data that are difficult to wipe completely.
3,926,035 people have downloaded it
The following are step-by-step guides on how to use Dr.Fone to wipe hidden apps on iPhone.
Step 1.

install and launch Dr. Fone on your, select erase mode and connect your iPhone, then select Data Eraser.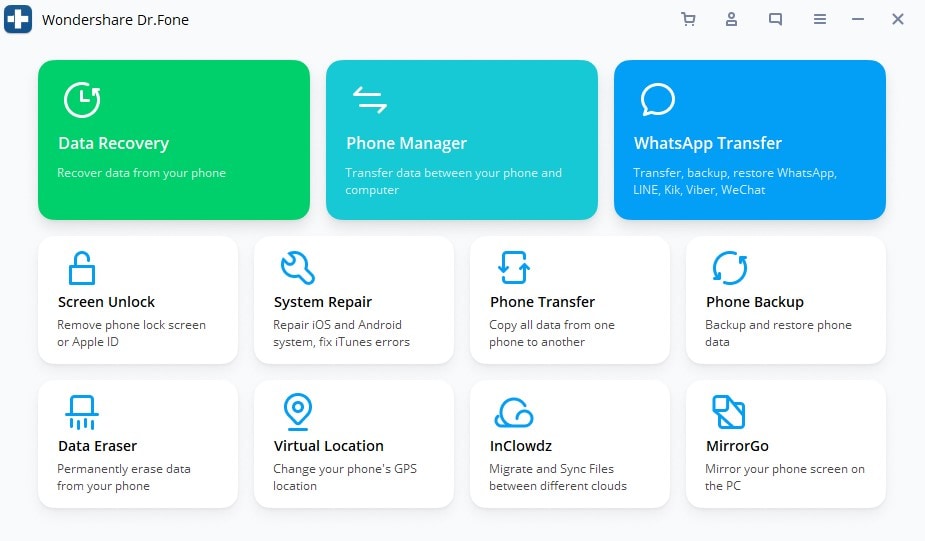 Step 2.

Select the mode of data erase, here please choose Free Up Space, then click Erase Applications and tap on Scan All.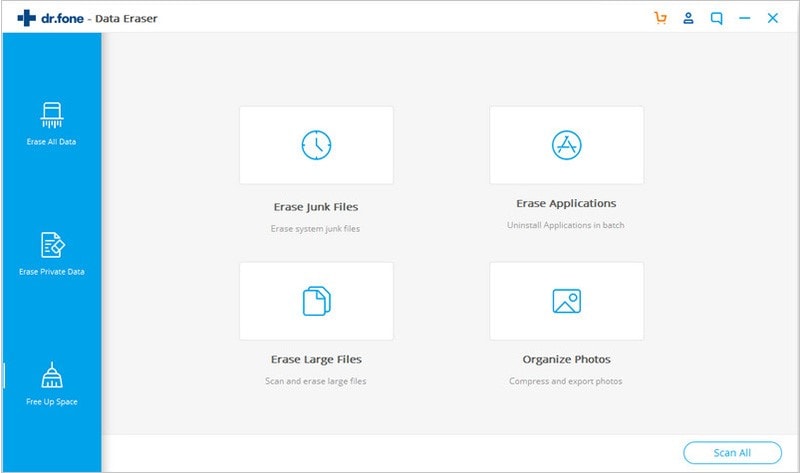 Step 3.

After scanning, your iPhone applications will present, select the apps you want to wipe and click "Clean", the hidden apps will be wiped permentally.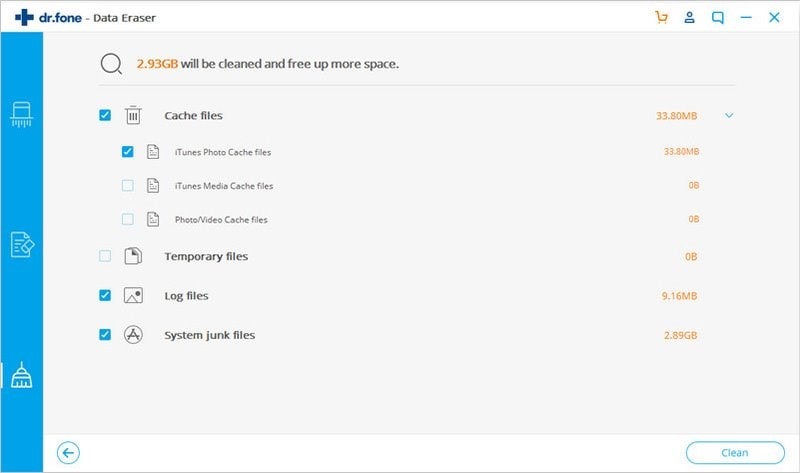 Part 3. How to Restore App Data After Deleting?
Sometimes we may want to recover some important data after deleting it, especially after deleting some unwanted apps, we may need to get back important app data due to some reasons. Besides, we may lose important data due to reasons like clean stubborn junk, free up iPhone space or accidentally deleting. By using Dr.Fone-Data Recovery (iOS) we can easily restore the app date after deleting it.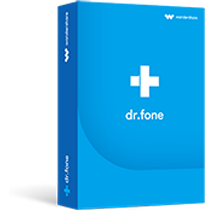 Key Features of dr.fone - Data Recovery (iOS)
3 Recovery Modes: Allow to recover data directly from iPhone, extract iTunes backup and download iCloud backup.
Up to 20 File Types: Recover lost text messages, iMessages, contacts, photos, videos, notes, etc.
Various Data Loss: Retrieve data lost for deletion, factory settings restore, jailbreak failure, iPhone lost or broken, etc.
Preview: Let you read and preview found data before recovery.
Flexible Recovery: Selectively recover any item you want from iPhone, iTunes and iCloud backup files.
3,060,006
people have downloaded it
Step 1.

Run the program and connect your iPhone.

Before connecting your iPhone to the computer, remember to disable the automatic sync of iTunes to prevent the iTunes backup from being updated.
Step 2.

Select the data recovery mode according to your need, here take recover data from iTunes backup as an example.

After connecting your iPhone, the deleted data and existing data will appear on the below screen, then select the data type and click Start Scan.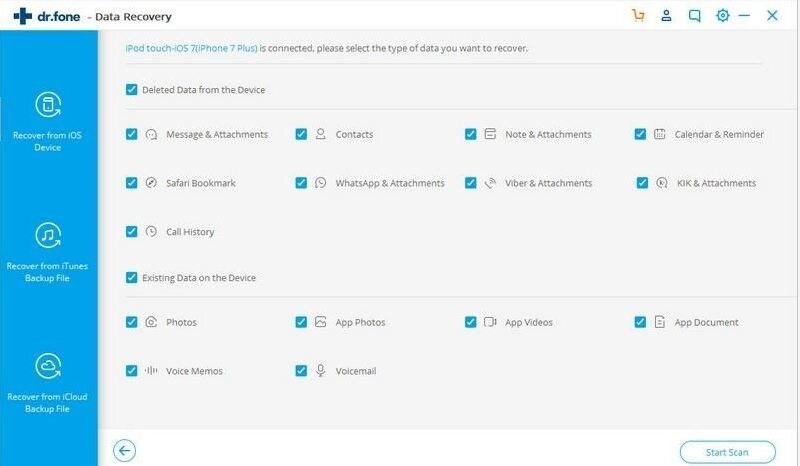 Then you will see the scanning process as shown below, you can select the types of fiels you want to download, then click Next.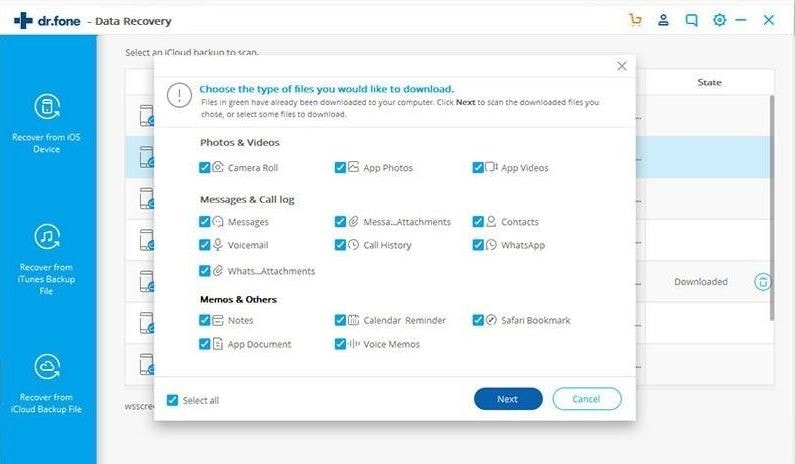 Step 3.

Preview and select the data you want to recover.

You can preview all recoverable data in the below screen, please select the data you want to recover and click Recover to Device or Recover to Computer to get your lost data back!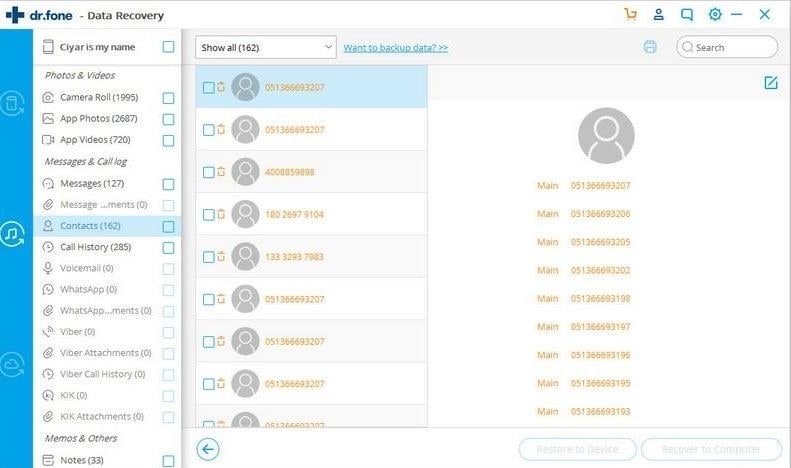 Conclusion
From the above discussion, we can say that it is very important to keep personal data safe from others. Therefore, we should erase data from iPhone or iPad during different intervals. Furthermore, we should use reliable and authentic tools to remove data. In this way, we can efficiently use iPhone.