Cleaning your iPad memory regularly is an efficient way to improve your device performing and gfree up more storage on your device. Cleansing the device's memory manually can take up a lot of time but fortunately there are a lot of cleaner apps that can help you do this very quickly and very easily.
The problem is that with so many of cleanup apps in the market, it is not very easy to figure out which one works best for you without trying all of them individually. As it takes lots of time to try each one of them , we present some of the best iPad cleaners for you. Below is a detailed description of the iPad cache cleaner apps so you can easily choose the one that works for you.
Part 1. How Do I Clean Up the Memory on My iPad
dr.fone - Data Eraser (iOS) is able to clean any data on iPhone, iPad, and iPod devices permanently and irrevocably. You can use this software to delete private data on your iPad for securing your private data as well as choosing to erase the junk files to free up space on your iPad.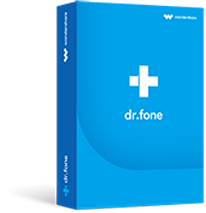 Permanently and Selectively Erase Data on iOS Devices
Clean personal and confidential information such as browsing history, bank account information, debit and credit card user information and more.
With an ability to clean up all the junk files and speed up the performance of your iPad. All of this can be done with the help of one click solution and the software is compatible with a great variety of iPad models available in the market.
Help you permanently wipe the deleted files.
Selectively erase all or part of data on your iPad just wintin several steps
3,990,995people have downloaded it
Step-By-Step Guide to Clean iPad Memory with dr.fone - Data Eraser (iOS)
Step 1 . Download and install the dr.fone on your computer. After this is done, please connect the iPad to your Mac with a USB cable and then tap on "Erase".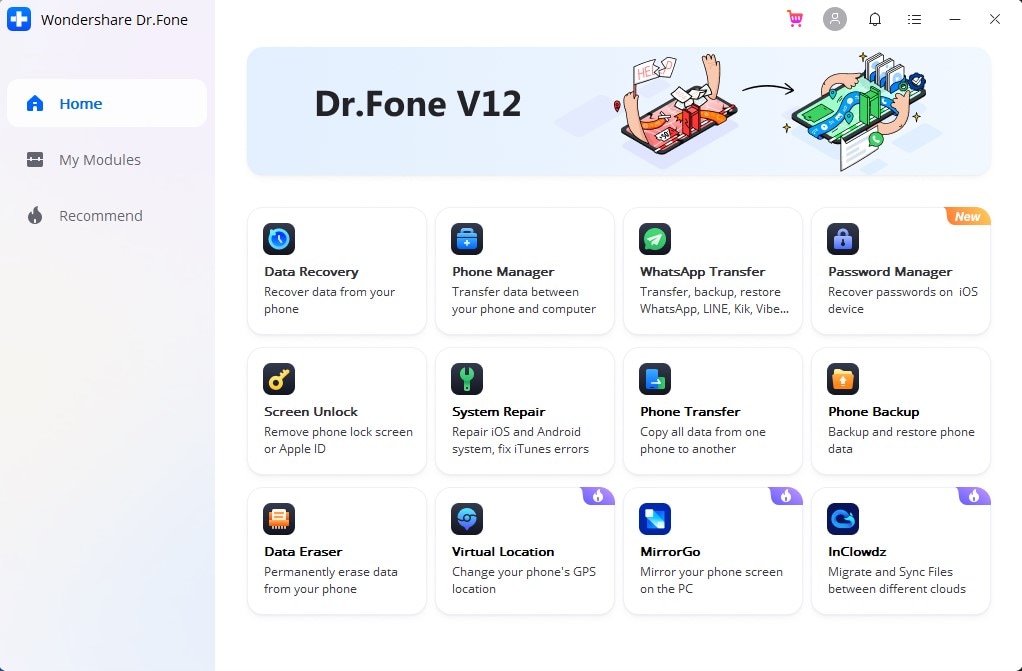 Step 2 . Choose the "iOS Optimizer" option in the main window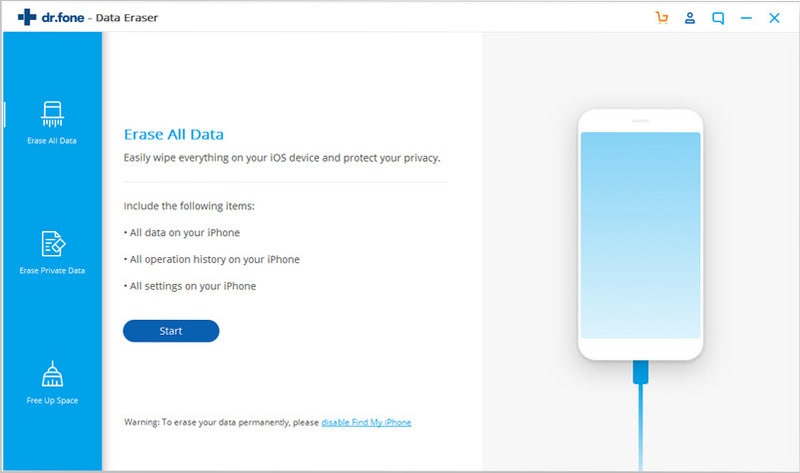 Step 3 . Select the types of junk files you want to erase and then tap on "Start scan"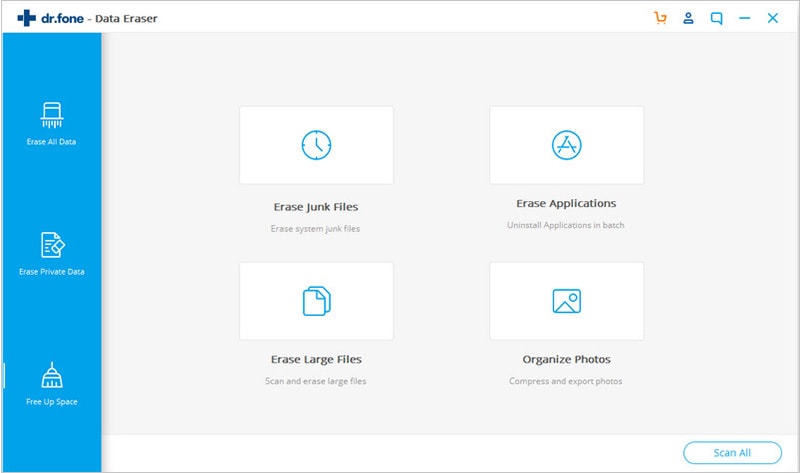 Step 4 . The software will begin to scan the junk files.Once the scanning is over, the software will show all the junk files located in the main interface. Once these are listed you can activate the "Clean Up" Button. This will free up the space in your iPad. Here again you should learn to be patient because it might take a few minutes. The time taken would depend on the amount and size of junk files which have filed up in your system. There could be situations where it might spend a few minutes to clean up the RAM memory space.
Once the above process is completed your iPad device will be optimized fully. You also will be able to view the amount of data which has been released. When huge chunks of memory space have been released the performance of device will be improved significantly.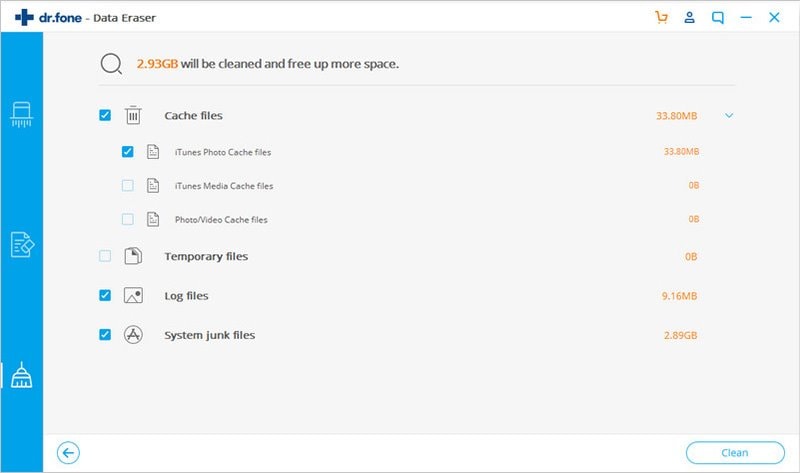 Part 2. Other Top 4 iPad Cleaner Apps
1. Memory & Disk Scanner Pro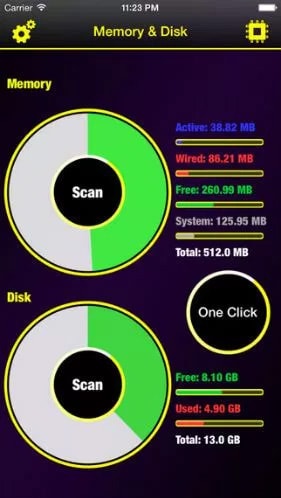 This app has been promoted as the "all in one" memory management tool for any iOS device. It is very easy to use, all you have to do is press a button and the app scans the device and finds all unwanted or junk files. Most people who have used this app attribute their continued use to its efficiency and ease of use. It is also completely free to use and can be programed to run some of the clean-up tasks automatically which is pretty cool.
Pros:
It is very easy to use.
It is 100% free to use.
It is very efficient and will clean your iPad's memory in just one tap
Cons:
The free version is a trial and you need to upgrade to a premium version at the end of the trial period.
---
2. iFreeUp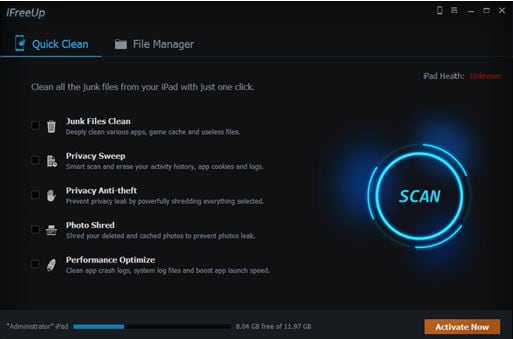 This is a program that is developed for iOS device users and that is designed to help clean out iOS devices including iPads. It supports a lot of functions including photo shredding, cleaning out of private information and even performance optimization. It also comes with in-built functionality that allows users to easily delete, import or export data from your iPad to your computer or vice versa.
It is a program that is easy to use and clears cache, cookies, logs and other files including app data and game data. It is very easy to use and highly efficient.
Pros:
It is very easy to use.
It is highly functional with a lot of features that can greatly improve your iPad's performance.
Cons:
The free version is limited in functionality.
It needs iTunes to run.
---
3. PhoneClean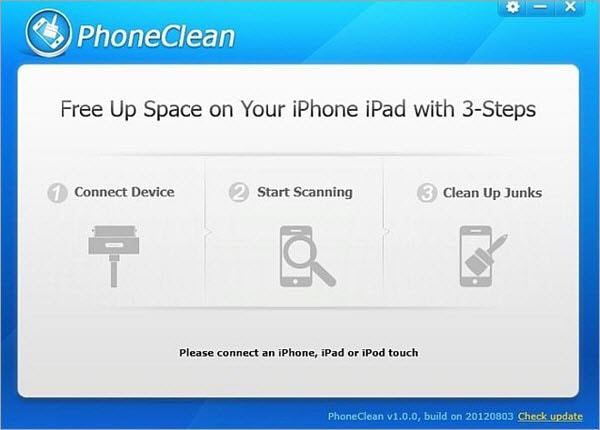 PhoneClean is another program that is designed to clean out junk files on your iPad and thereby create more space on the device while improving its performance. It is very easy to use. All you have to do is plug in your device and then click the start button. The program will go through the iPad and find all the junk files before deleting them.
Pros:
It is very easy to use and highly effective.
It has some great user reviews which can only mean a lot of people have found it very useful.
Cons:
The free version is lacking in many useful features.
It can be a little bit slow when scanning your device especially if your device is of large storage capacity and has a lot of files on it.
---
4. iMyfone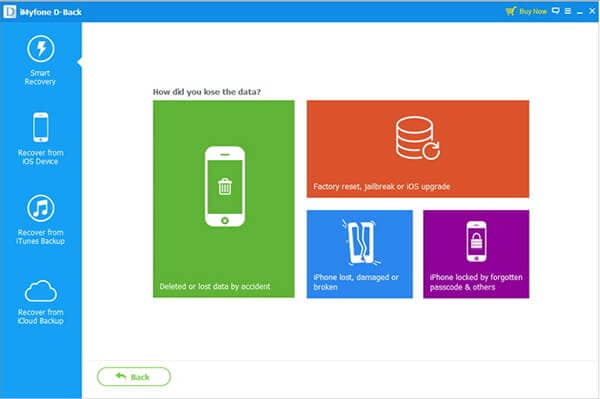 This program is one of the best options when you are looking to free-up some space on your iPad. As a matter of fact, it does more than just free up space on your device. It is a complete solution for managing your storage on your iOS devices including your iPad. The software is highly intuitive, fast and very powerful. It also puts all the control on your hands. Its many features can be individually or collectively used to manage storage on your device and improve its performance.
This software is special in that it comes with more than 25 analysis techniques that can be very useful in cleaning out junk files. It can also be used to compress photo files thereby reducing their footprint by up to 75%.
Pros:
It is very easy to use and highly specialized to give you the best performance.
It has lots of effective features.
It works very fast- probably the fastest we have seen so far.
It can be used to compress files- a feature we haven't seen on all other apps we've tried.
Cons:
It is not free.
Some of its many features can be very difficult to use if you're a newbie.