One of the most important things you can do for your device whether iPhone or Android is to regularly clean the device. Regular cleaning eliminates junk files that can accumulate on your phone and cause the device to slow down in terms of performance.
But most importantly, these junk files can take up a lot of your storage space preventing you from saving any new files on the device. Phone cleaner can do a lot to help eliminate these junk files at the click of a button taking care of the problem for you in the simplest of ways. In this article we are going to be looking at the top phone cleaners for both Android and iPhone as well as their advantages and drawbacks.
Part 1. Top 5 Best Android Phone Cleaner App
1. CCleaner
This is a free application that works very well to clean up junk files that you do not need any longer on your device. It mainly works by wiping the cache data from the apps installed on your device, removing empty folders, deleting call histories and browser history. It comes with an easy interface that makes it easy for you to see what is going on at a glance. It also provides a lot of information about the device including CPU, RAM and storage details.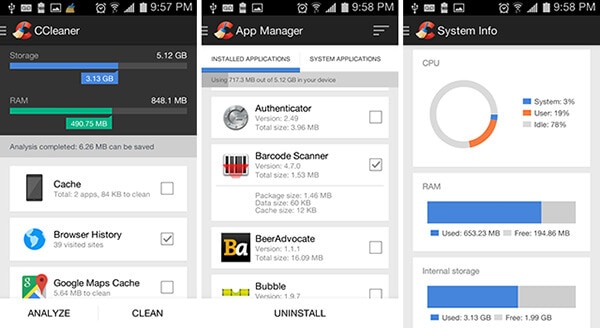 Pros:
It is free to download and use.
No root is necessary to use it.
It comes with a clean interface that makes it very easy to navigate through and find what you are looking for
Cons:
It doesn't come with too many features as compared with other cleaners.
---
2. Clean Master
Clean Master is one of the most downloaded cleaners in the market. It works to remove junk data from your Android device and improve its performance. It also has additional features such an antivirus scan that keeps your data safe from malware-infected files. If your device tends to overheat sometimes, this app can help cool it using its device cooler feature.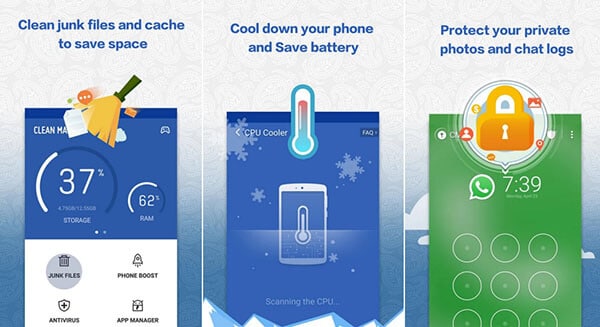 Pros:
It is free to use.
With its many additional features, it is more than just a cleaner.
Cons:
It cannot be used to view the junk file before clean up.
---
3. DU Speed Booster
This app is compatible with all Android devices and works by cleaning out the junk files on your device and managing apps. It also has additional features that include one-touch accelerator, an antivirus, PC advisor and internet speed tester.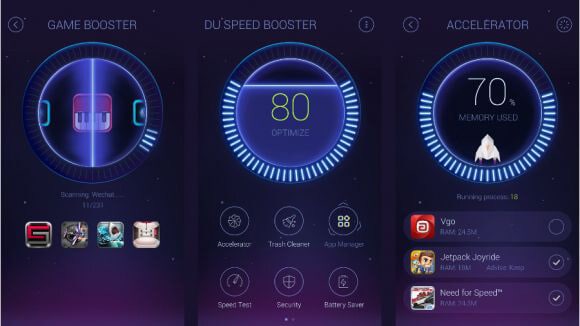 Pros:
Has a great and interactive user interface.
It comes with great additional features that make it very effective.
It is free to download and install.
Cons:
It can be a little slow sometimes.
---
4. SD Maid
SD Maid is a great way not only to clean your Android device but also regain some memory and make the device function better and faster. It is simple to use and is actually designed to clean up your SD card. It can also be used to clean up bloated databases.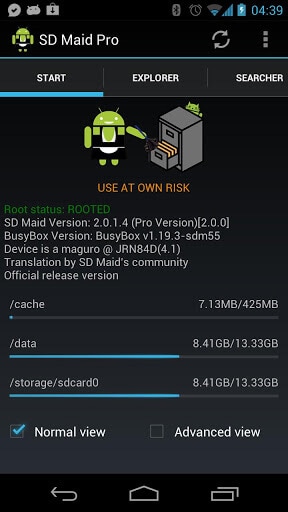 Pros:
It cleans up the SD card effectively, quickly and efficiently.
It is free to use.
Cons:
It only works to clean the SD card and not the device's internal storage.
---
5. Avast Clean-up & Boost
This is another app that is highly effective in removing cache and junk files from Android devices. It is also quite handy in improving the device's performance by cleaning out any unnecessary data. It can also be used to uninstall unwanted apps.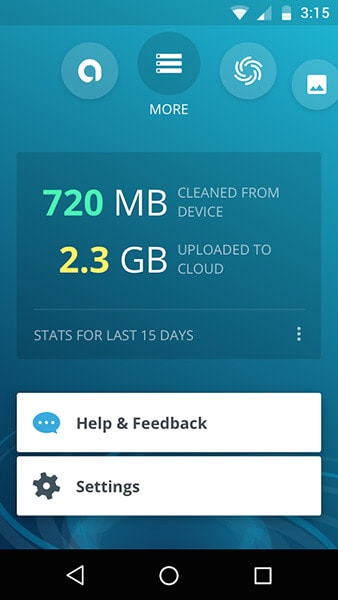 Pros:
It is free to download and use.
Clean up is very quick and efficient.
Cons:
It can be a little buggy until you update the app.
Part 2. Top 5 Best Cell Phone Cleaner for iPhone
1. dr.fone - Data Eraser (iOS)
One of the best ways to clean out your iPhone of all its junk files is to use dr.fone - Data Eraser (iOS) . This phone cleaning software is designed to make it very easy for you to erase data from your device.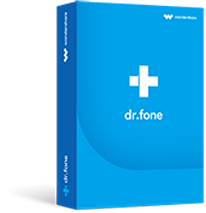 Permanently and Selectively Erase Data on iOS Devices
The whole process of erasing junk files from your device will take no more than 5 minutes.
It can be used to secure private data such as browsing history, banking information, login information and many others by erasing this data permanently.
All data that is erased is completely unrecoverable.
It cleans out junk files from your iPhone for speeding up the device and freeing some space.
4,120,886 people have downloaded it
Step 1 . Download and install dr.fone on your computer and then launch the program. Connect the iPhone to the PC using USB cables. The program will recognize the device automatically and display information as shown below.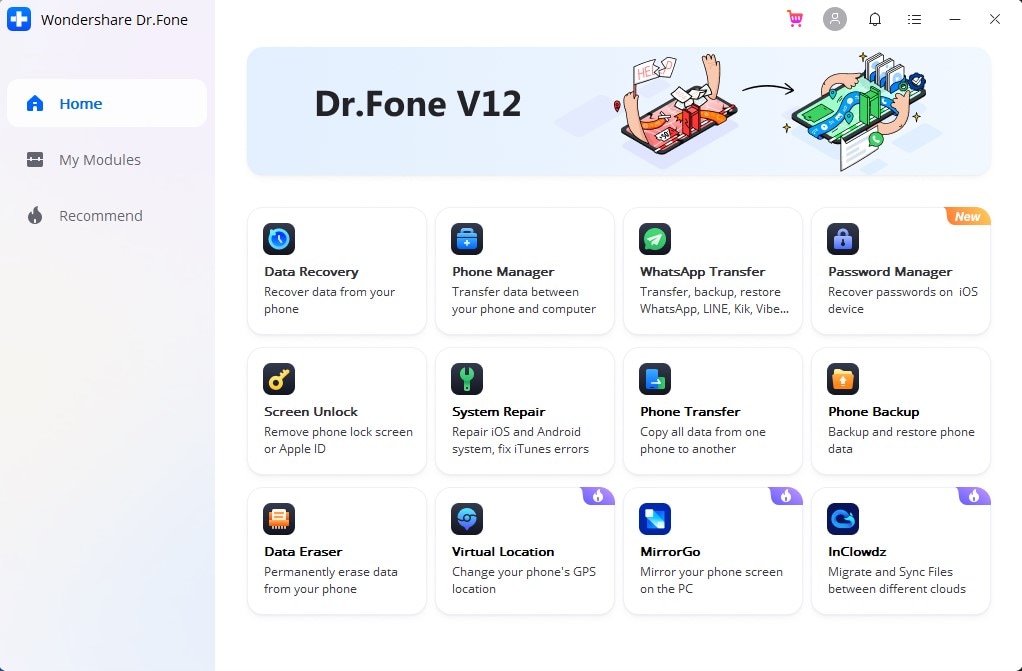 Step 2 .
Select the "iOS Optimizer" option from the main window of the software.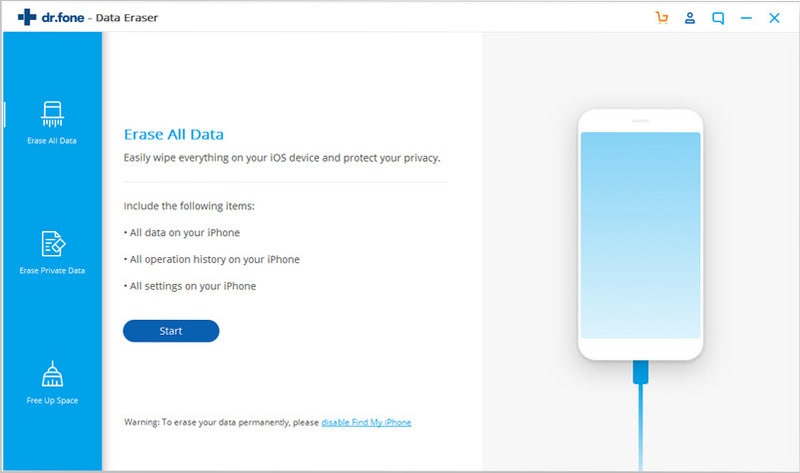 Step 3 .
The dr.fone will scan the junk files on your iPhone. The time it takes for the scanning process depends on the size and amount of the data files stored within the device.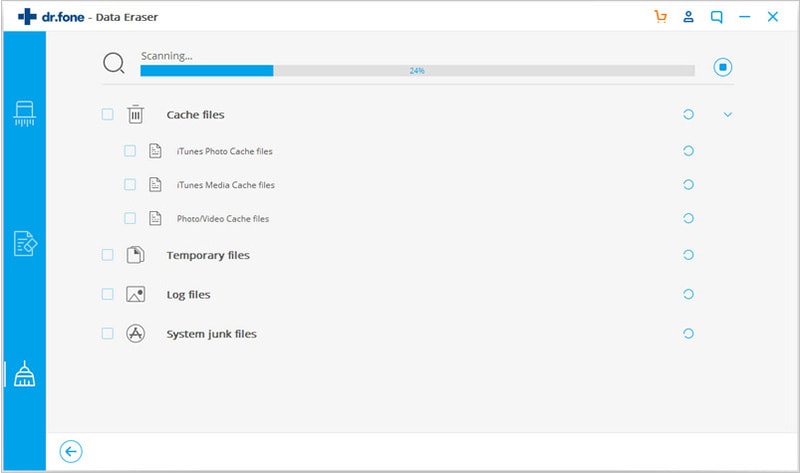 Step 4 .
Once the scanning process is over, you are able to select the types of junk data to erase and then click on "Cleanup".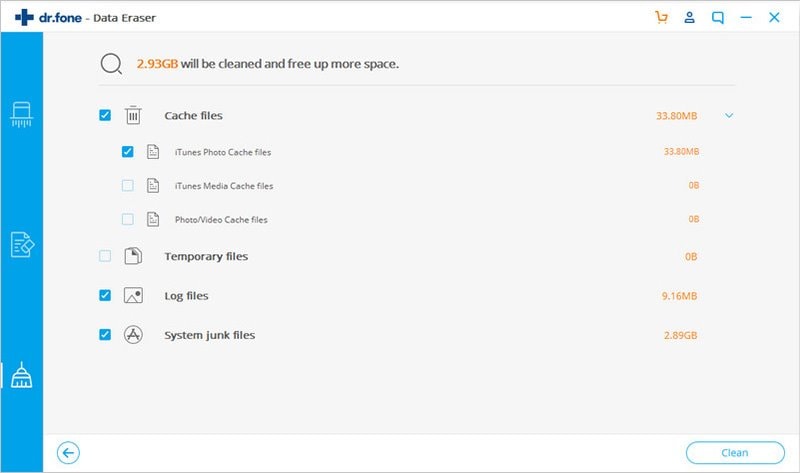 ---
2.PhoneClean
It is one of the best iPhone cleaners in the market. It is a well-developed application with a pleasant interface and is very easy to use as well. The software can clean junk files and free-up your iPhone. It also offers comprehensive data protection and is compatible with all iOS devices.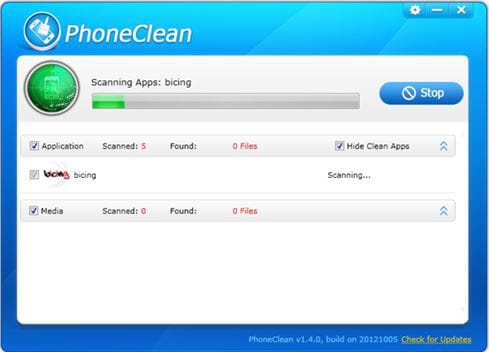 Pros:
It is a popular program with a lot of great user reviews.
Doesn't require a jailbroken device to work.
Cons:
It can be slow when scanning the device.
---
3. AVG Cleaner for Mac
This is a relatively a new software that allows you to clean your iOS devices. AVG is an anti-virus and cleaner software that was originally created for computers but has recently rolled out a feature for iOS devices. It works to the device for any junk files and meanwhile improve the device's performance and increase storage space.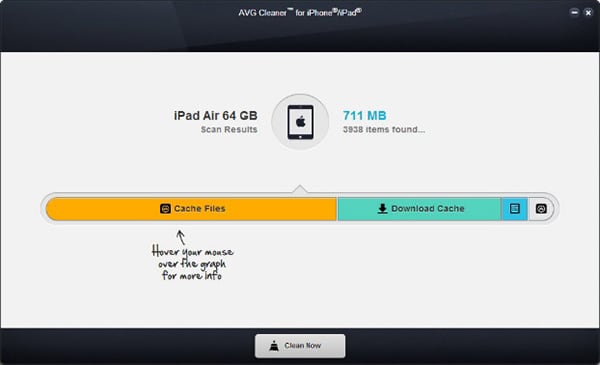 Pros:
It is very easy to use. All you have to do is plug in the device, scan for junk files and click on "Clean Now" to complete the process.
It is compatible with all iOS devices.
Cons:
It is relatively new and hence not built up a reputation yet.
---
4. Wisecleaner
Wisecleaner is another software that can be used to clean up your iPhone. It can be used to automatically schedule clean-ups that can come in handy if you would like to keep your iPhone performing optimally.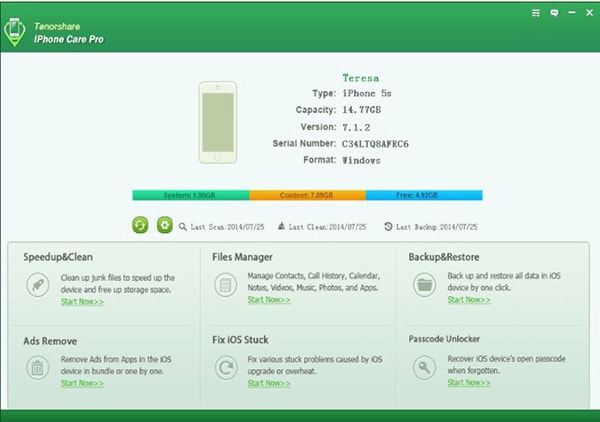 Pros:
It offers great additional features such as automated scheduled clean-ups.
Cons:
It can be a little slow in scanning the device and the automatic clean-ups can be problematic to set-up.
---
5. MobiKin Cleaner for iOS
This software is able to scan your iPhone for any junk files and allow you to easily erase these files. In this way it helps you easily create additional storage on your device as well as improving the iPhone's performance.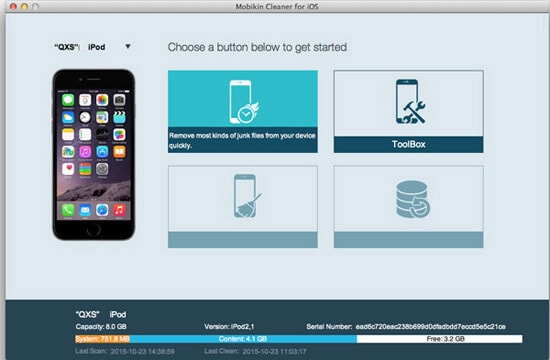 Pros:
It is available for both Mac and Windows users.
Cons:
Being a little bit slow in scanning the device especially if you have a lot of data on your device.
Part 3.How to Use Phone Virus Cleaner to Remove Virus
You can try to use an app called Avast Free Mobile Security to completely eliminate the threat of virus or malware infection happening on Android and iOS devices. These are some tips on how to use this app.
Step 1 . Install Avast Free Mobile Security app on to your device. The app will immediately begin scanning the device for malware and Trojans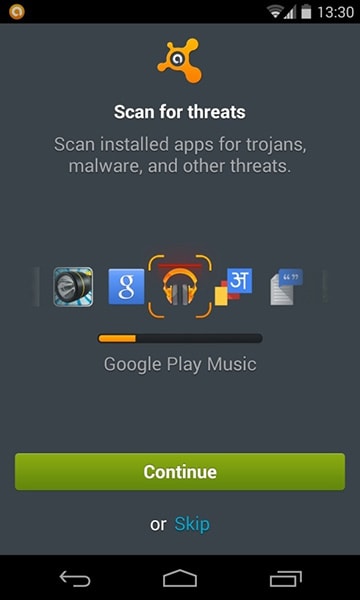 Step 2 . Once the scan is completed, the app will also automatically remove the malicious items that have been detected.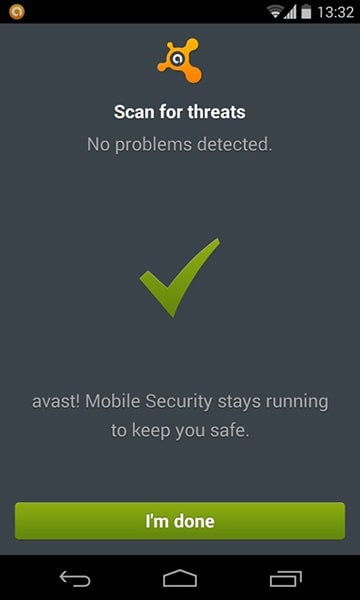 You device will now be completely free of Malware Avast Free Mobile Security.