As iPhone users, we have to face different problems regarding iTunes. Have you encountered iTunes error 2005 when using iTunes to update your iPhone or iPad? It is very annoying to receive messages during restore using iTunes. Almost every iPhone user faces this problem. Therefore, this article aims to show you how to Fix iTunes Error 2005. Here we will discuss details like the reasons behind this error and different ways to fix this problem.
Part 1. What Does iTunes Error 2005 Mean?
Being iOS user we should know it very well that many errors can occur while restoring an iPhone. Different errors show unique code. For example, "iPhone cannot be restored. An unknown error occurred 2005. A device has been detected, but it cannot be recognized correctly. Please disconnect and reconnect and try again. An unknown error has occurred (2005)." Well, although the message looks simple, the problem is not that simple, when you don't know why it happened the first time. Normally, when the iPhone is not continuously restored, you will see the iTunes error 2005. You will see an error when downloading the IPSW file to update the iOS firmware, and then try to restore the file in iTunes.
If you receive the message mentioned above, you will fall into iTunes error 2005. It usually happens when using iTunes to restore iPhone or iPad. In most cases, the downloaded IPSW file is corrupted, causing iTunes error 2005. It can happen due to different reasons and we should try to fix it as soon as possible. Well, Apple announced that the USB connection caused iTunes to restore error 2005. Therefore, you need to pay more attention to USB cables, ports, and connections to fix Error 2005.
Part 2. Why Does iTunes Error 2005 Occur?
There are many iTunes error codes caused by different elements. iTunes is a multi-functional multimedia content management software developed by Apple. Initially, it was just a simple music/video player, but now you can use it to manage music, videos, pictures, and other content on iOS devices on your computer, and you can buy music and movies as well. When managing the content of iPhone files, the most commonly used operations are backing up data, restoring data, synchronizing devices, installing software, and updating the iOS system.
When connecting iTunes to iPhone, some error messages or error codes may appear. There are many reasons behind this problem because the problem can be an anywhere PC problem with device connection, USB cable problem for connecting PC and device, software or hardware failure, etc.
Reasons behind this error
Error 2005 can happen due to the downloaded IPSW firmware is damaged or the USB connection is bad or malfunctioning. It can also happen when iTunes can't handle input or what to show as output. Memory consumption is also a big reason behind this error. Endless looping may cause the program to run again and again which causes error 2005. This error also happens when the system shows the wrong output.
Therefore, it is important to ensure that the network environment is good, if you use proxy services, please try to close it. Furthermore, we should restart iTunes; check the USB cable and other possible reasons behind this error. In this way, we can avoid these kinds of problems.
Part 3. Common Ways to Fix iTunes Error 2005.
There are many ways available to Fix iTunes Error 2005. We can use different tools and software to solve this problem. Here are some most common ways to fix this problem.
Restart/update iTunes
In rare cases, Error 2005 may be caused by improper software running on your computer. To solve this problem, iTunes must be uninstalled first, and it must be completely uninstalled. Only after you have completely uninstalled iTunes from your computer, you can start downloading and installing the new version of the program. Furthermore, you can restart iTunes as well to fix this problem.
Check USB port
The second most important cause of error 2005 is the USB port of your computer. In this case, you should try to connect the cable to a different port. For example, if you have a desktop computer, connect the device to the port on the back of the system unit, but it is best not to use USB 3.0. In addition, if the Apple device is not directly connected to the computer, but is connected through other devices. This may also be a clear sign of a 2005 error.
Disable antivirus software
Some security software can automatically interpret iTunes recovery. Therefore, you can disable or uninstall third-party antivirus software as a solution for iPhone 6 error 2005 and other iOS models. If it doesn't work, you can install a cleanup utility to completely remove the security software. In addition, you can contact security software technical support to find out why.
Check internet connection
Internet connection plays a vital role in these kinds of situations. As we all know very well; iTunes needs to download different files from the internet to update your device. It is very important to have a stable, reliable and fast internet connection for the best results. You should try to purchase a good quality signal booster for the best internet. Furthermore, you should place the router closer to your computer for good signal strength. In this way, we can avoid different iTunes errors.
Take your iPhone to a repair shop
If you have tried all the methods to fix iTunes Error 2005, but nothing worked, then you should contact a professional. There are many repair shops everywhere in the world. You should find a reliable repair shop and take your device to that shop. This is a good way to fix this problem.
Part 4. How to Restore iPhone Encountering iTunes Error 2005 Without Losing Data?
There are many system repair or data recovery tools available that we can use to fix iTunes Error 2005 Dr.Fone is one ideal tool in this regard. Dr. Fone - System Repair (iOS) is a simple software to fix various system problems like iTunes errors, iOS system issues in a few minitues.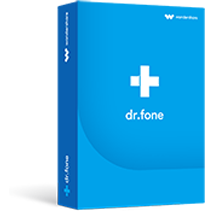 Best iPhone/iPad system recovery tool
You won't lose a single KB of files while using this program.
Easy to use software so you can use the program easily even if you are not a technical person.
Helps you to get rid of 100+iTunes errors, like itunes error 2005, update roorrs, startup errors,etc.
Supports to fix iTunes connection issues,syncing errors and many phone system errors.
Quick program and within 2 or 3 minutes your iOS devices can be fixed to normal.
Supports all iOS devices.
4,290,481 people have downloaded it
Step 1.

Download and install Dr.Fone on your pc, then choose System Repair.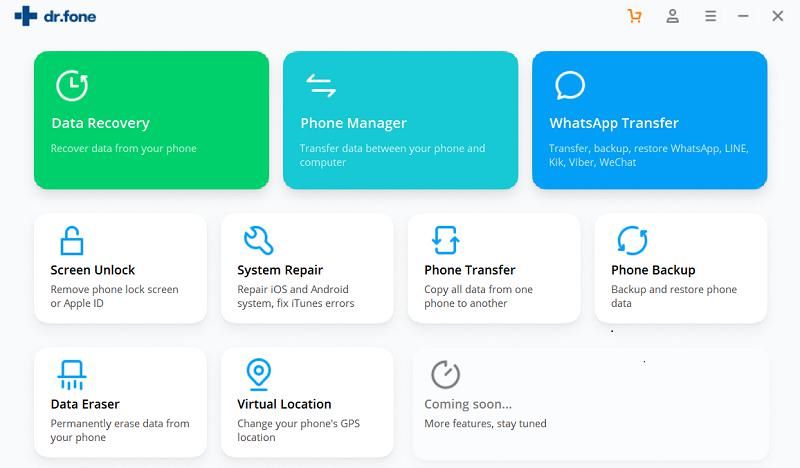 Step 2.

Choose the Mode of iTunes repairing, which depends on whether you want to retain data or not.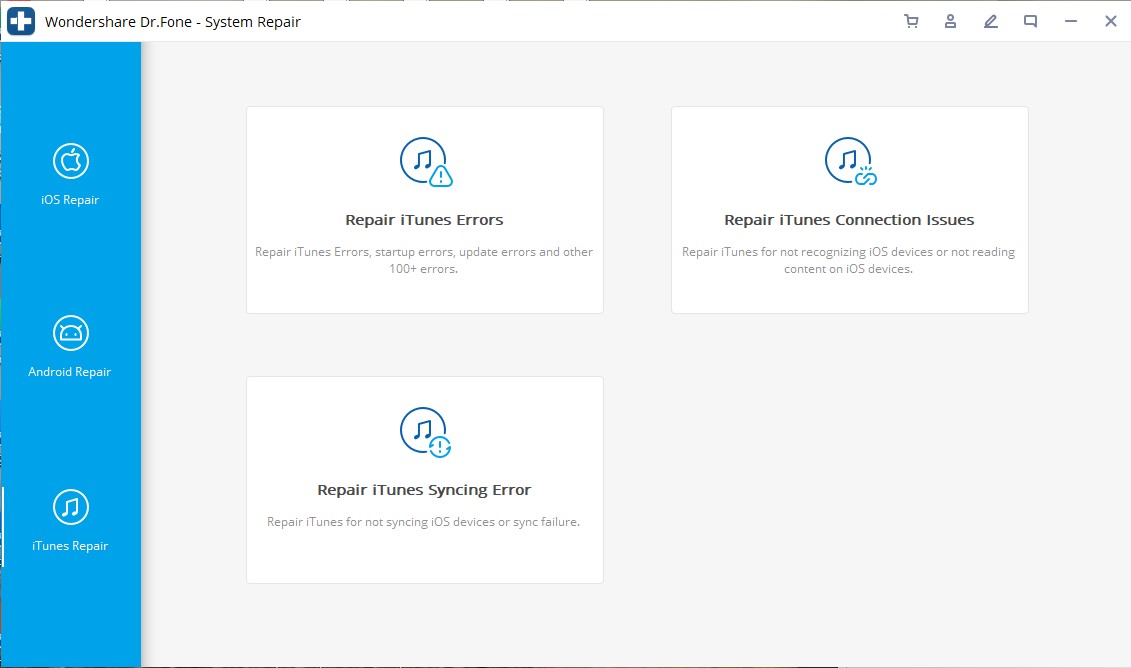 Then Dr.Fone will start to check iTunes components, when the process finishes, clcik Repair to start the repair process.
Step 3.

Start to repair iTunes error 2005.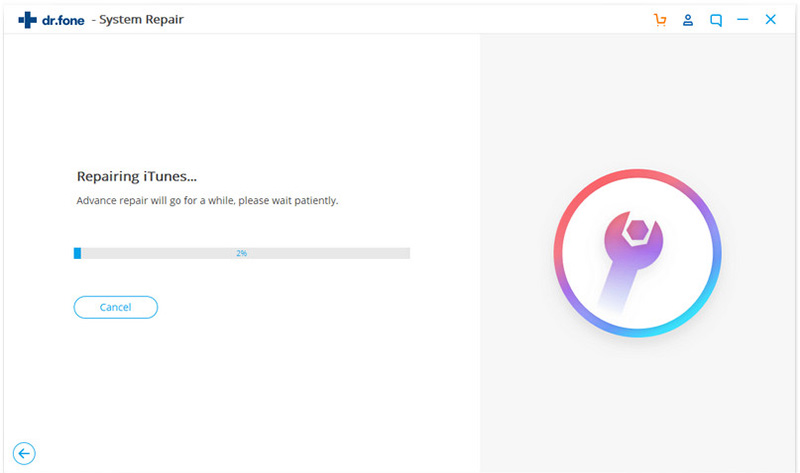 "iTunes Repair Completed" will appear on the below screen after the repairing process finishes.
Conclusion
Dr.Fone-System Repair (iOS) is an excellent system repair tool in the Wondershare Dr.Fone toolkit. With this powerful iOS system recovery, you can fix various iOS system issues and restore your device to normal.