Many people use a pc to read an email, for web browsing, and watching movies. But now people prefer to use iPad due to its additional benefits. IPad is bigger than a phone and smaller than a laptop and has many good features. It is easy to use, portable and allows for more interactions. It is best for business and office use. SometimesiPad users face issues as well. For example, iPad stuck at Apple logo and other common problems. It can happen due to different reasons.
Part 1. Why Is My iPad Flashing Apple Logo?
Many people in the world are using Apple technology these days. Apple is considered one of the leaders of technology. We are using iPhones, iPads, and other Apple devices in our daily routine life. But sometimes, apple devices like iPad can cause different problems. For example, when we start an iPad, the Apple logo appears and suddenly disappears leaving a blank screen. After that, you will see only the blinking Apple logo that is a serious problem. It can occur due to different reasons. Here we will discuss briefly the reasons behind this problem.
Update errors
Being internet and technology user, we know it very well, that technology is evolving day by day. We must have to update our devices according to the latest technologies. As an iOS user, it is always good to download the updated version of iOS on your iPad or iPhone. But sometimes we can't update the software due to many technical reasons. Generally, iPad is stuck at Apple logo while updating and for most iPhone users, the flashing Apple logo problem can be very tricky. Therefore, it is very important to update your iOS very carefully to avoid any kind of inconvenience.
Jailbreak problems
Apple devices are the most elegant devices with many restrictions, boundaries and security features. It provides a reliable and stable operating system but still some people want to bypass the restrictions and boundaries. Jailbreaking is the process to customize the security and limits of any operating system. Directly modifying the operating system of any device can cause serious problems related to the security of your data. Furthermore, when you say my iPad is stuck on Apple logo there may be jailbreaking behind this. Therefore, we must avoid these kinds of practices to get the best results from iPad or iPhone.
Hardware malfunction
It is a reality that there is no level of satisfaction that can match Apple devices and products. Apple products are considered as one of the best devices in the world. But still, there may be hardware issues like physical damage and other problems. If you are also one of them who complains about my iPad is frozen on the Apple logo, then you should know that it can be due to hardware problems with your device. So, we can say that blinking Apple logo can occur due to hardware malfunction as well.
Defective USB port or cable
A defective USB port or cable can also cause many problems. It is important to check the quality of the USB cable which you use for charging. Furthermore, a defective USB port can also be a reason for the blinking Apple logo. Choosing a good quality charging cable can avoid these kinds of issues and problems.
Part 2. How to Fix iPad Keeps Frozen on Flashing Apple Logo While Updating?
Sometimes we turn on an iPad and we see only Apple logo on the screen. We see a loop of Apple logo and can't start the device. It can happen due to different problems like jailbreaking issues, Hardware malfunction, and other issues. We can handle this situation in the following ways.
1. Force restart
IPad restart is an easy way to turn off the iPad and then turn it back on. Restarting the iPad is easy, and the complexity lies in the restart method. A simple restart only turns off and on the device, but a forced restart cuts off the power to the device for a few seconds and then connects it when the device is turned on. There are two ways to restart iPad.
Restart with the home button
Step 1.

First, you have to press and hold the power button for few seconds.
Step 2.

Then slide the slider to turn off the iPad, press and hold the power button to turn it back on.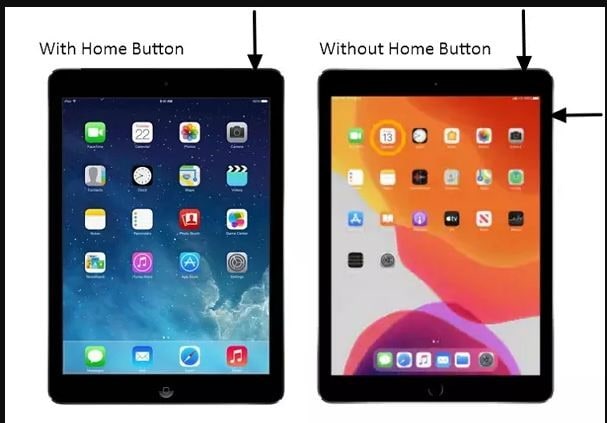 Restart with face ID
Step 1.

First of all, press the volume up button and release it instantly.
Step 2.

Now you have to press the volume down button, then press and hold the power button and wait until the logo appears.
2. Recovery mode
Recovery Mode, also known as Recovery Mode, is a method to put iPhone into iBoot bootloader mode. When your iOS device enters recovery mode, it will display the "Connect to iTunes" screen. In this mode, you can restore iPhone through iTunes/Finder to fix iOS stuck on Apple logo, iOS download damage, Phone not responding, and other issues. After that, your device will be updated to the latest iOS version.
Steps to follow:
Step 1.

Connect the iPad to the computer with a USB cable and run iTunes.
Step 2.

Now iTunes will detect your iPad and show you a message that your iPad is in recovery mode. You just need to click "Restore".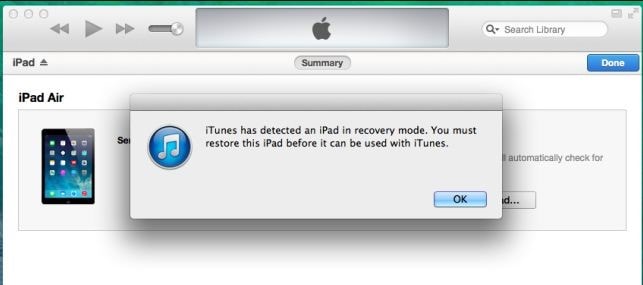 In this way, updating the iPad to exit the recovery mode is equivalent to restoring the iPad to factory settings, and the data on the iPad will be lost, so use it with caution.
3. Erase & restore iPad with DFU mode
You can enter DFU mode on any iPad with a Home button and follow the instructions below:
Step 1.

Connect iPad to the computer (Mac or PC) and launch iTunes.
Step 2.

Press and hold the Power button and Home button at the same time, continue to hold these two buttons for 10 seconds.
Step 3.

After 10 seconds, release the Power button, but continue to hold the Home button for 5 seconds.
Step 4.

Choose to restore iPad using iTunes, which will erase all data on the iPad and set it as a new one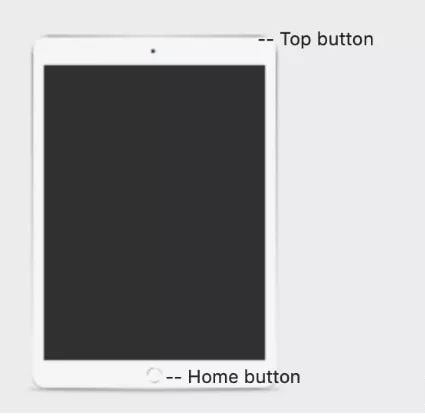 Fortunately, it is very rare for the iPad to get stuck on the black Apple logo screen, and although the same thing can happen on the iPhone and we can get rid of this situation by following the above method.
4. Check hard-ware
Another big reason behind this problem is hardware issues. Generally, iPad stuck due to defective hardware. For example, you must check USB port, lighting cable and other components to avoid any kind of inconvenience.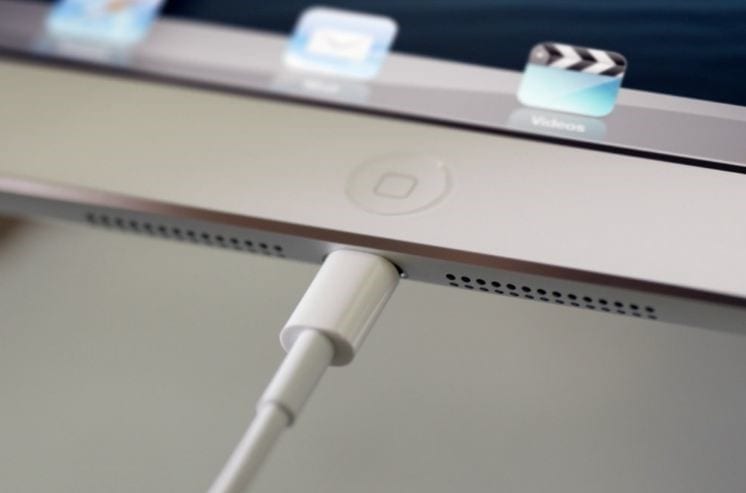 We should also clean hardware components at least once a month. We should check and clean dirt, dust, and other debris for the best results. We can use any kind of toothbrush to clean different hardware components. Furthermore, we can also get help from a professional in this regard.
5. Use third-party software
We installed much third-party software on our devices that is not good. An iPhone or iPad can be stuck on Apple logo due to low-quality third-party software. It generally happens when we installed software that has security issues.
So if your iPad has issues, you should turn off all third-party software. Many people even don't know the disadvantages of third-party software. Therefore, we must use reliable and authentic software and applications on all our devices.
Part 3. The Safest Way to Unlock iPad Stuck in Flashing Apple Logo Without Losing Data.
If your iPad has frozen on the Apple logo and you want to unlock it without losing your data, Dr.Fone - System Reapir can help you fix the problem without help from anyone else at home. At the point when your iPad or iPhone is stuck in Apple logo or forzen in any scenarios, dr.fone - System Repair can help you get your iPad/iPad back to normal instantly,and it can prevent data loss, you don't need to restore the data after system recovery. The following are its main features: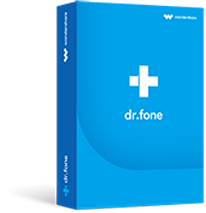 Best iPad/iPhone unlocker for Flashing Apple Logo
Fix almost all iOS system problems, such as stucking in flashing Apple logo, white Apple logo, recovery mode, DFU mode, black screen of death, etc.
Full iOS compatibility - This is one of the most appealing features that you get with this tool. It does not matter which iOS device you are using or what version of the operating system is running on your device. Simply connect the device to your computer and dr.fone - System Repair (iOS) will recognize your device.
Ease of Use - You do not have to be a computer geek in order to use this tool. It comes with an intuitive user interface that simply guides you through the steps that you have to follow. The tool is so simple, that someone using it for the first time will be able to repair the error with ease.
100% data protection - The reason why people panic when they see errors on their devices is because they do not want to lose their data.
4,290,481 people have downloaded it
The following are step-by-step guides on how to fix frozen iPad/iPad with Dr.Fone.
Step 1.

After downloading Dr.Fone on your PC, choose System Repair on its homepage.

Please download Dr.Foen on your PC or Mac, then connect your device and choose System Repair.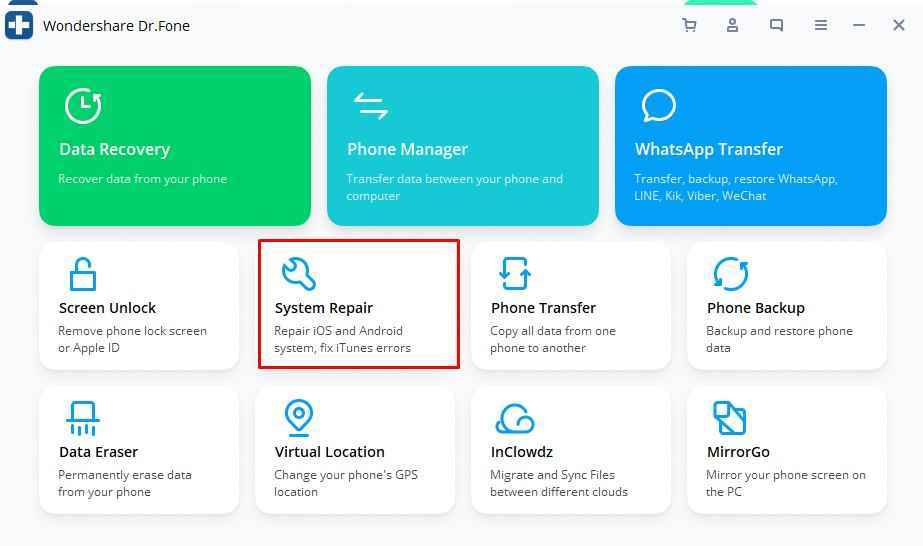 Step 2.

Choose the mode of iOS Repairin the below screen.

You can see two different modes after clicking iOS Repair, Standard Mode or Advanced Mode, which depends on whether you want to retain data or not. Standard Mode can help you fix iOS system without any data loss!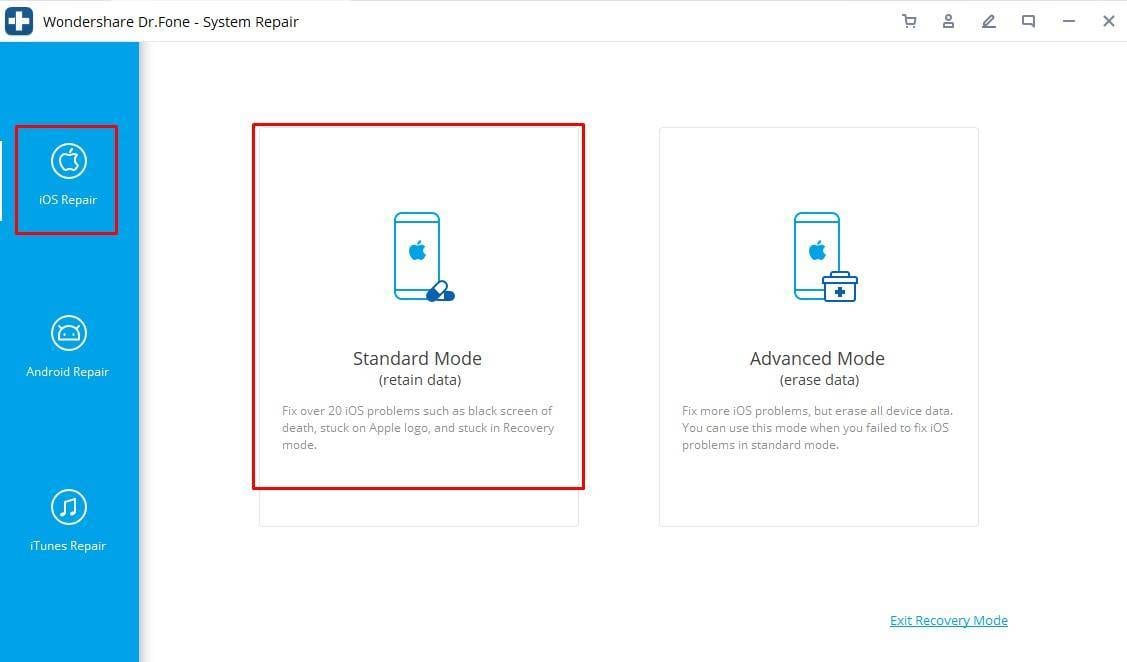 Step 3.

Active DFU mode.

Boot your device into DFU mode is a necessary step for system repair, please follow the steps bellow to set your device to DFU mode after choosing the type of your device.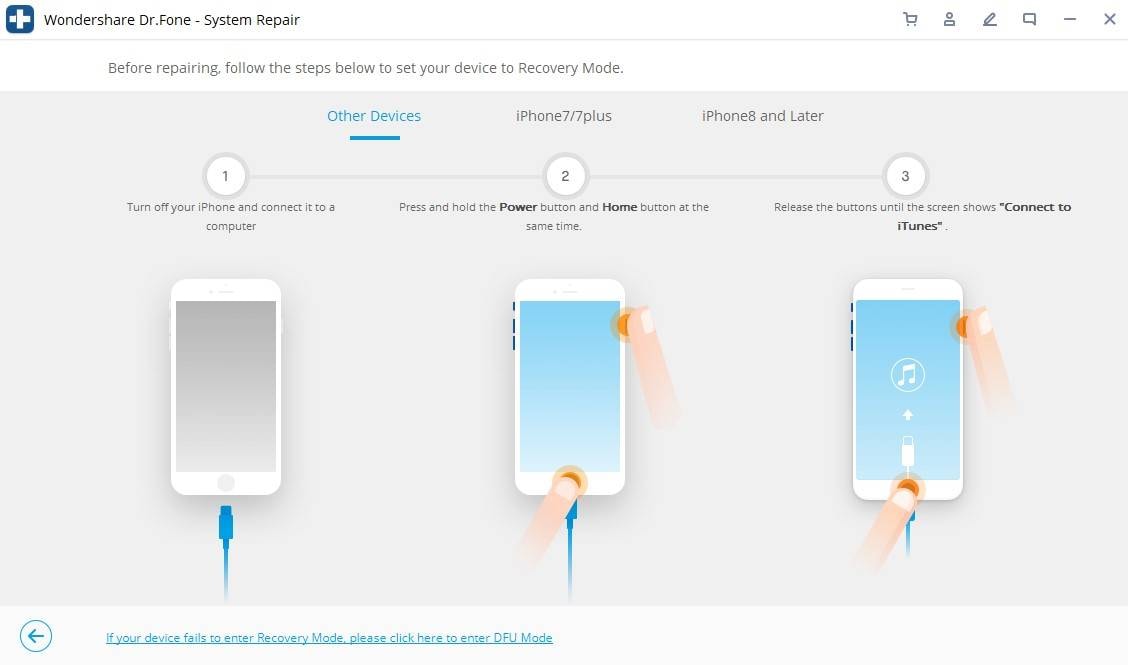 Step 4.

Confirm the information of the detected model.

After your device is distinguished, the information will show on the bellow screen confirm it and click Download.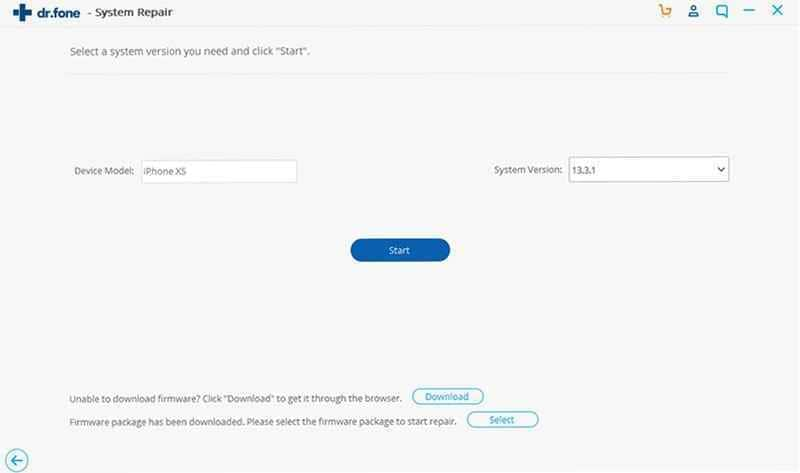 Step 5.

Then download iOS firmware to start the repair process, please wait for the process complete. Then click Fix Now.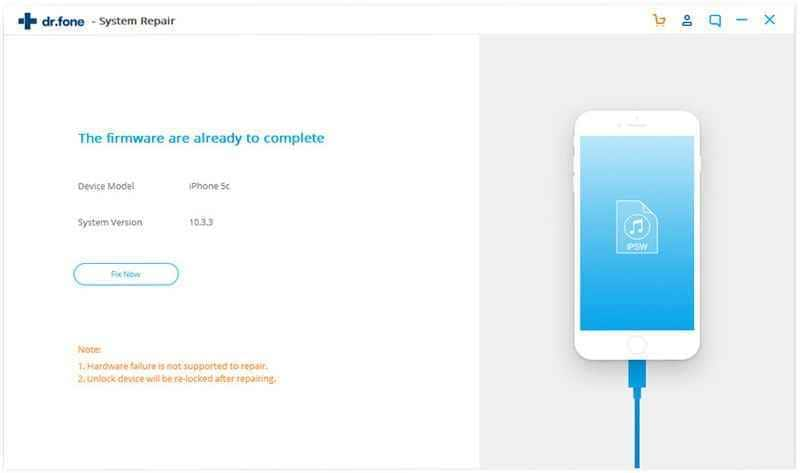 Step 6.

Your iOS device will be repaired successfully.

Click Fix Now will start the repairing process, please wait for the process finish, after that, your iPad/iPhone will be fixed successfully.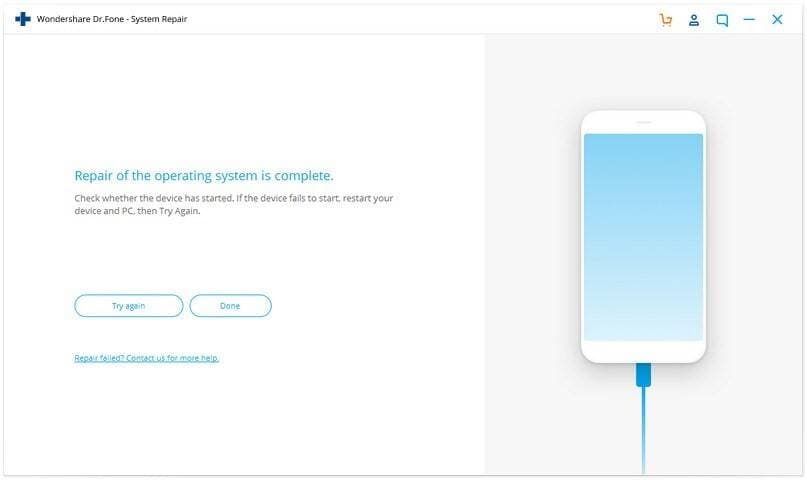 Conclusion
If you are using an iPad and it has some issues like blinking Apple logo or other hardware problems, you can fix it very easily by following the above methods. Furthermore, If you want good results, you should use dr.fone to recover all your data. This toll is very authentic and always provides accurate results.