How many times have you found yourself raising an eye brow every time your iPad unit suddenly shuts down? Call it resetting, rebooting or restarting but the common issue remains - it suddenly goes black. Nada. You can't do anything. For people who are always on the go and use their device for business, this can be a real headache. And if you're on the same situation, then you understand better the need to fix "iPad keeps restarting" issue as soon as possible. If your iPad keeps restarting after updating to iOS 11.1.2, these methods will help you out there! Let's try!
Part 1. How to Fix the iPad Keeps Restarting Itself Problem without Data Loss
The most probable reason for this is the faulty flash memory that you have in your iPad, and the abrupt shut down only happens when the iOS attempts to use the faulty part of that flash memory. Rather than automatically crashing or locking up, the phone instead reboots itself, a mechanism designed by Apple as a failsafe. So before you go on visiting your nearest provider, trying out the troubleshooting steps that we will be introducing in this post may solve the iPad keeps restarting problem.
If you've got tons of data stored in the device, losing them while resolving the issue is not an option. This is what dr.fone - System Repair (iOS) is trying to fix. By installing it on your iPads, you can have access to a lot of efficient and useful features like the following:
Step-by-step Guide to Fix iPad Keeps Restarting Problem
To fix the "iPad sudden restart" issues that you have on your units using dr.fone - System Repair (iOS), here are the step by step ways to do it. (NOTE: Using this procedure will not delete any of the data you stored in your device.)
Step 1. Download and Install the Software
Download dr.fone on your computer and run it. Then plug your iPhone into the computer using a USB cable. Click on "System Recovery".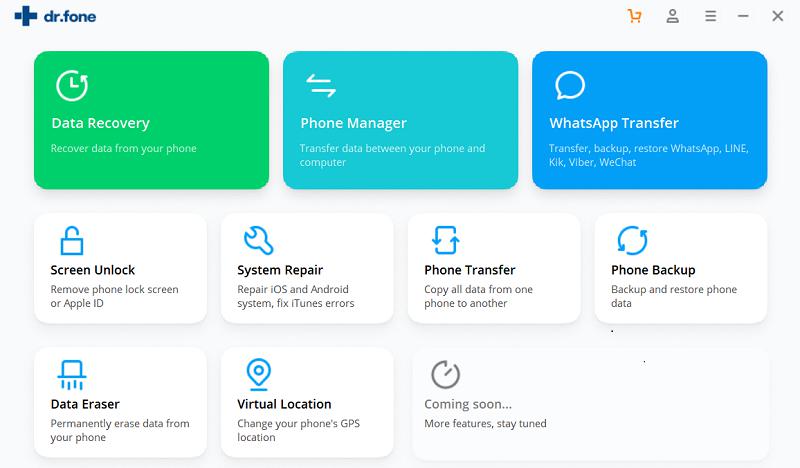 Step 2. Download the Right Fireware
Now, click on the "Start" button in the new window. The program will require you to confirm the iOS device version. This is important for the next step. You have to make sure the iOS version completely match your iPad. Then click on the "Download" button. It will start download the firmware and automatically fix the iPad system later. You can just wait.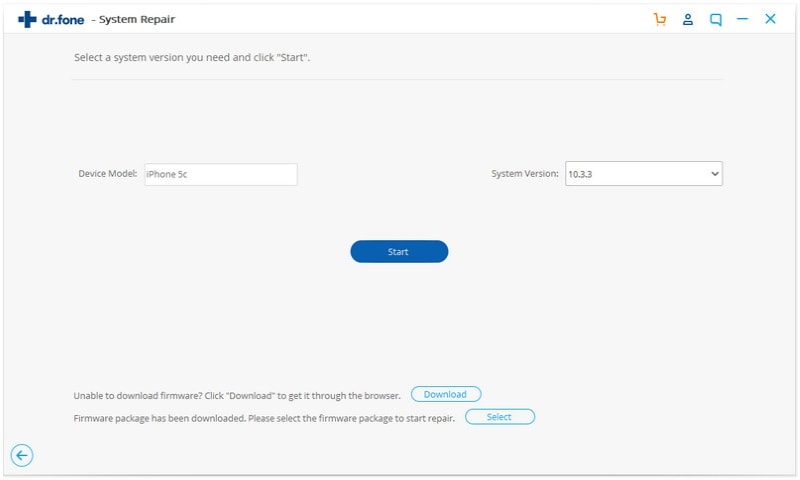 Step 3. Fix iPad Restart Problem
When it is done, it will tell you it is completed and show the window like this.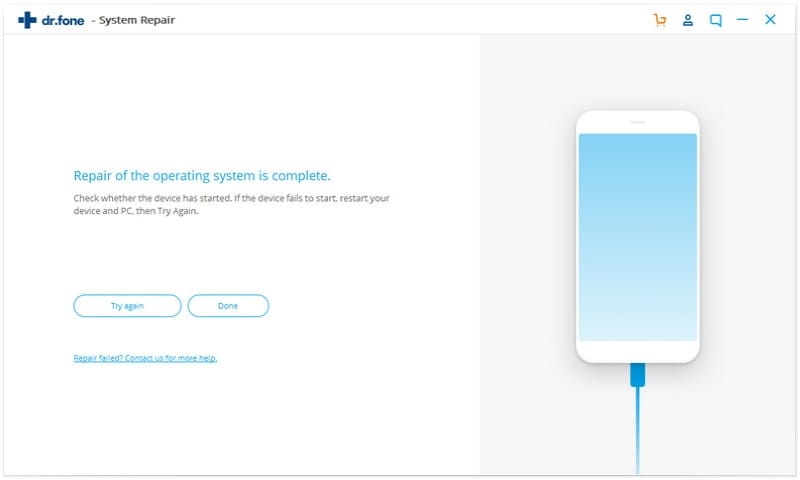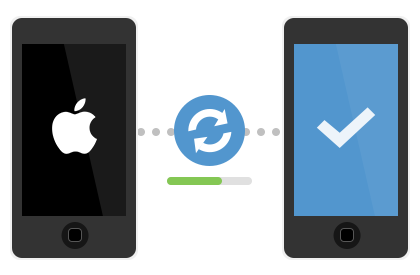 Why Choose This Software to Restore iPhone Without Losing Any Data:
Fix the iOS device system issues like stuck in recovery Mode, keeps restarting, white logo loop, frozen screen, etc.
The data on the device is safe and won't get lost while fixing the system.
All iOS device are supported, including iPhone X/8/8 Plus/7/6/6s/5/5s/..., iPad and iPod touch.
Simple operation with clear instruction.
Video Tutorial on How to Fix iPad Keeps Restarting Problem
Part 2. How to Fix the iPad Restarting Over and Over Problem Mannually
First off, let's start by checking if your device and all the apps installed in it are up to date. Sometimes, all you have to do is to update them to have the unit working at its best again. If everything's updated, then we'll have to proceed with the basic troubleshooting.
Here are 2 of the most common things you can do on your end if the resetting issue keeps on happening: (NOTE: These steps may have the potential to DELETE the data that is stored in your unit.)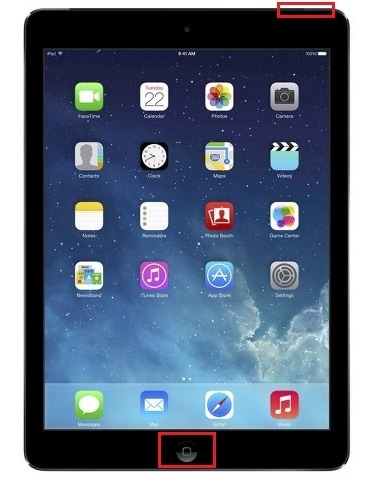 Method 1. Manual Reset
Press or hold the ON/OFF button and the HOME button together until the Apple logo appears.
Method 2. Restore Your iPad
Before you do this, it's vital that you ensure that you have the latest version of iTunes. You will have to use this to back up your device.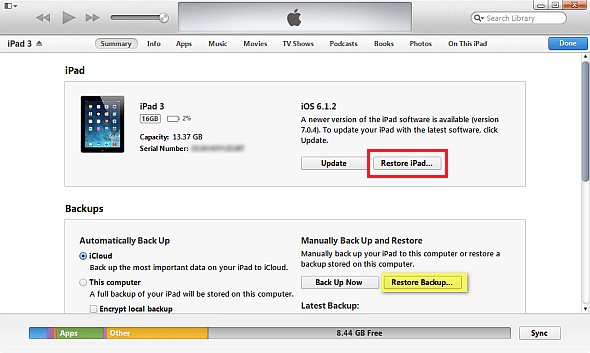 Step 1. Using a USB cable, connect your device to a PC. Run iTunes and select the device that you have. In this case, we have iPad. Locate the SUMMARY PANEL and click RESTORE.

Step 2. A message will appear asking you to confirm the process. Click RESTORE. Your device will go to Factory Settings and will delete all data and content.
Once the device is restored to Factory Settings, it will restart. A slide to set up welcome screen will appear. From there, you can follow the steps in the Device Set up Assistant.