On many occasions, iPad users find themselves having typed in the wrong passcode severally while trying to unlock their devices. Sometimes you may leave you iPad on the table and as you go by with your duties you young kids pick up the gadget and end up locking the device completely because they have entered the wrong passcode. In such occasions, your iPad gets locked or is disabled. However, you need not panic, as it is possible to restore iPad without passcode.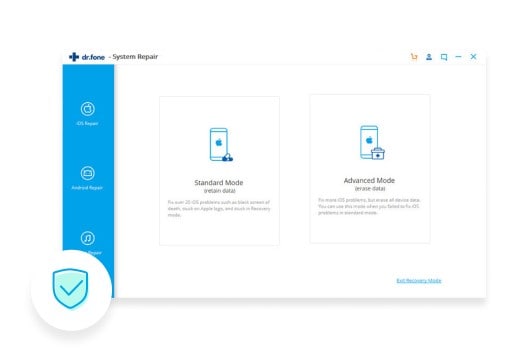 Why Choose This Software to Restore iPad Without Passcode:
To restore your iPad, it is always important that you use the best tool that you can have confidence with to properly restore your iDevice. On such versatile data recovery software is the dr.fone - iOS System Recovery.
You can use this app to repair your iPad's operating system. It comes with a feature called "System Recovery" which helps to repair any iOS device stuck in black screen or White Apple logo.
Supported in all iOS devices. dr.fone - iOS System Recovery is compatible with all iOS gadgets such as iPad mini, iPad Pro, iPhone 7, iPhone 7 Plus, iPhone SE, iPhone 6, iPhone 6 Plus, iPhone 6S, iPhone 5 and a lot more.
Step-by-step Guide to Restore iPad to Normal
dr.fone - iOS System Recovery comes with a feature called "System Recovery" in this toolbox. You can use this feature to restore your iPad to normal from the recovery mode loop, the white screen or the back screen. When you use the "System Recovery" feature, you iOS will be updated to the latest version. It will also restore jailbroken devices to the non-jailbroken state. To fix your iPad, follow the following simple steps.
Step 1. Run the Program
Use an iPad USB cable to connect your iPad to your computer. Click on the "System Recovery" and then hit the "Start" button.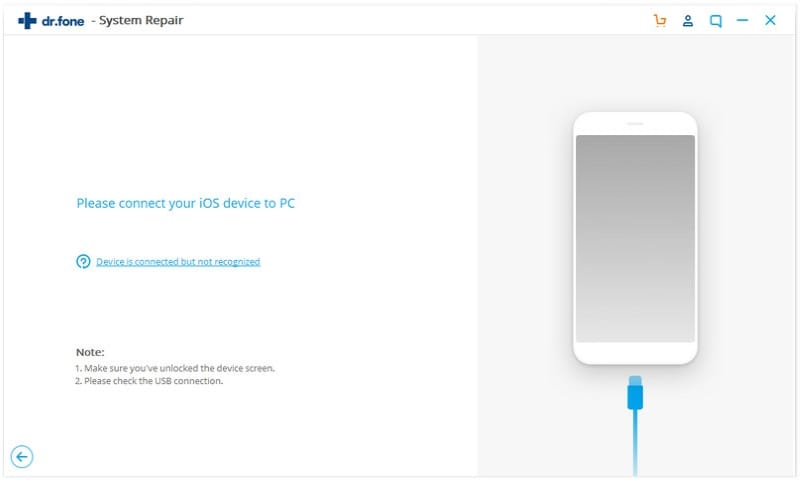 Step 2: Download Firmware
In this step, the dr.fone - iOS System Recovery will display to you the latest firmware compatible with your iPad. Download this firmware by hitting the "Download" button.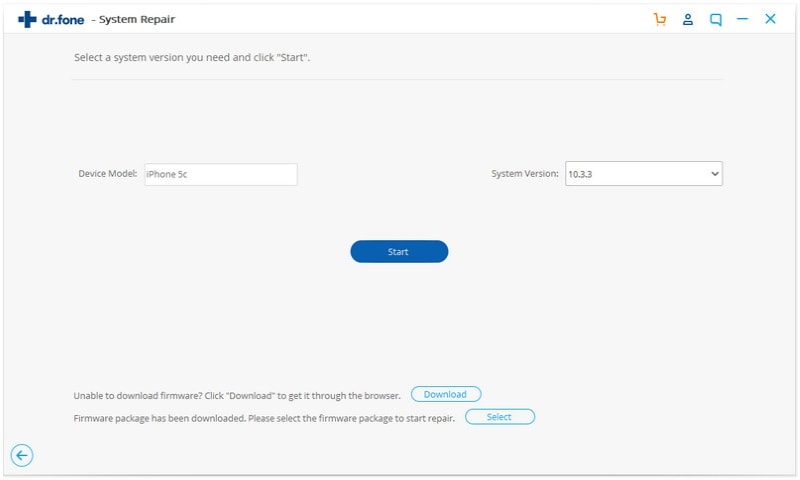 Step 3: Restore your iPad
Once the download of the firmware is complete, the app will proceed to repair your device. When the repair process is done, your iPad will restart. With these three steps, your iPad should be working normally again.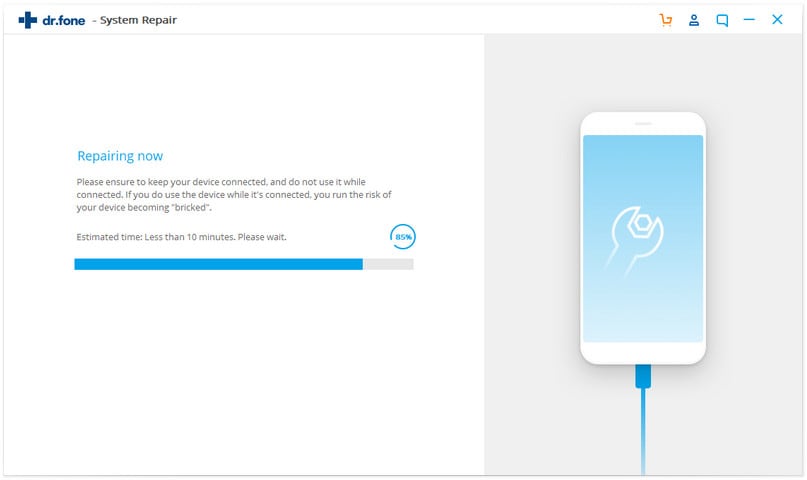 How to Restore iPad with Passcode
To recover your iPad with the passcode you will need to restore your iPad to factory settings. You are also required to update your iTunes to the latest version and then follow the steps below.
1. Launch iTunes and connect you iPad to the PC using an iPad USB cable.
2. Go to Restore iPad, or if you are using iPad 1, long-press the Power key +Home Key for about ten seconds. iTunes will detect your device and it will be a pop-up windows. Click "OK". For other iPad users, click "Restore iPad".
3. Wait for the restoration process to complete. At the end, the iPad will be recovered. iTunes will prompt you that the iPad has been restored to factory settings. Wait for the iPad to restart. Do not disconnect the iPad from the computer until it has finished restarting.
Click "OK" on the dialog box that will appear on the iTunes window. Once it has restarted, the iPad will automatically access iTunes.