iOS is considered one of the best mobile operating systems. It has a very simple user interface, more security, and supports many languages. iOS 15 is the latest iOS operating system. It has many great features that can improve the performance of your device. At the same time, it also has many errors and problems. If you are using iOS 15 and facing problems like too many bugs and battery problems then you can downgrade from iOS 15 to iOS 14. But the question is how do I downgrade from iOS 15 to 14? In this article, we will introduce some authentic ways to downgrade from iOS 15 to 14.
Part 1. What Are the Differences Between iOS 15 And iOS 14?
Compared with other systems, Apple's iOS system has many advantages. The integration of the software and hardware of the iOS system is quite high, which greatly reduces the differentiation. In this respect, it is far better than the severely fragmented Android. Apple has invested a lot of effort in interface design, from appearance to ease of use, iOS is committed to providing users with the most intuitive user experience. The first impression of the iOS system is that it is concise, beautiful, and temperamental, and it is easy to operate.
iOS 14 advantages and disadvantages
The following is a summary of the advantages and disadvantages of the official version of iOS 14:
Advantages
The privacy protection is upgraded. The privacy protections of the album are better. You can set the permissions of some photos. You need permission to use different APPs.
The desktop has changed the most and is also the most playable upgrade. The small components have a great time and the time-killing masters. Although it is a function that Android used to be bad, it is still on the hot search. There are a lot of third-party applications, and various small components make you full of personality.
Disadvantages
App has more crashes, and it is due to memory of iPhone is not enough, or the system APP needs to be optimized. This sudden crash is confusing, although it is reopened just wasted time.
If your phone's free space is insufficient, you should upgrade it cautiously, because iOS 14 will take up more space, especially if the space of old phones such as iPhone 7 is insufficient, it is easy to get stuck after the upgrade.
People who like tossing will feel the increase in power consumption because there are more desktop plug-ins used, and the more programs used at the same period will naturally increase the power consumption.
IOS 15 advantages and disadvantages
The following are the advantages and disadvantages of iOS 15.:
Advantages
The catalog design of iOS 15 is a bit different from the past. The frame is not stretched to the left and right sides, and it feels much more refined.
Another feature of iOS 15 that I find very attractive is Live Text. In iOS 15, after taking a home photo to record something that you want to record if there is text in it, the user can copy the text directly in the photo and then paste the content through the Note app to digitally save the text in the photo, Or if you want to query more details, you can also directly click the highlighted text in the photo to query.
It supports multiple languages and is more easier to search for the content.
Disadvantages
The first disadvantage is that Moments can't post videos. Some users usually like to share their dynamics in Moments. Users who like to travel will also take pictures of what they see and hear, but not being able to post videos makes them very distressed. , But this shortcoming has little effect on users who don't like to post on Moments.
The second disadvantage is the lag problem. If the user turns on the power saving mode, it may encounter a lag situation, which also brings a lot of trouble to the user. If it is urgent, then after the lag isn't it just a delay.
One more disadvantage is that some settings of the mobile phone cannot be used. For example, some ios15 system mobile phones cannot use Bluetooth; the mobile APP has crashed, etc.
There is also a certain heating problem. Friends who play games or watch videos on Apple phones with ios15 system for a long time will find that the problem of phone heating is more serious.
Part 2. Proven Ways to Downgrade iOS 15 to iOS 14 Easily!
The new iOS will always bring many new cool features and fix some bugs in the old version. But for different reasons, many iOS users want to downgrade iOS and then back to the old version. Are you one of them? You must admit that the latest iOS version like iOS 15 is not suitable for all iOS devices, especially some old devices.
Another situation is that the new iOS will automatically upgrade itself on your iPhone, iPad, or iPod, but you prefer the old version. Or, you just installed the iOS Beta version and need to delete it. You have many other reasons to downgrade iOS. Considering your needs Here we will share common ways to downgrade iOS 15 to iOS 14.
Downgrade from iOS 15 with iTunes.
iTunes is Apple's official tool. It's slightly more troublesome to operate than the third-party tool. It is mainly more troublesome to download the firmware by yourself. Of course, there is also an advantage to using iTunes to flash, just install iTunes software on your computer. Here are the steps to downgrade from iOS 15 with iTunes.
Step 1.

It is very important to disable the option "Find My iPhone" before using iTunes.

Just go to settings, click the device name, and now check iCloud to turn to disable this option.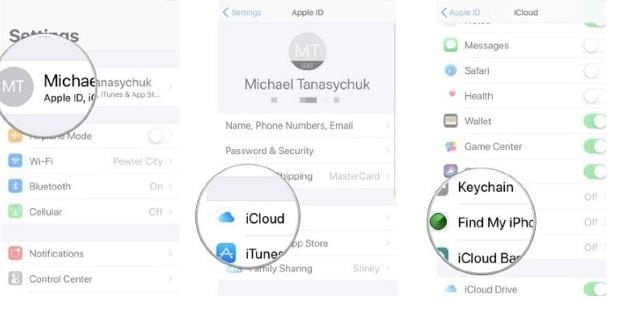 Step 2.

Connect the iPhone to the computer via the data cable.
Step 3.

On the computer, download the latest stable version of the iOS 14 system firmware that matches your iPhone device.

It is recommended to download and save it to the desktop so that it will be easier to find when you flash the device later.
Step 4.

Open the iTunes tool and start flashing after the tool recognizes the device.

In the device information interface of iTunes, Windows users hold down the Shift key (press the Option key for Mac computers) and then click the Restore iPhone.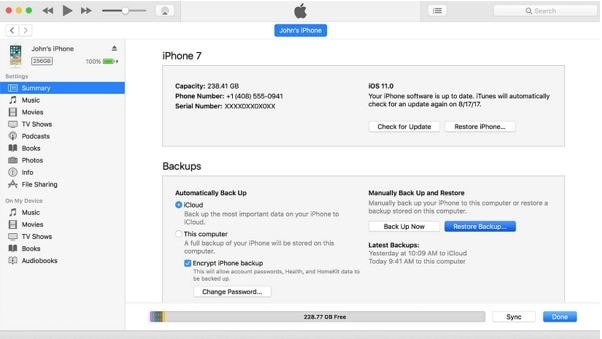 After the process completed, Your device will automatically start.
Downgrade from iOS 15 beta to iOS 14 with a Mac/PC.
If your first impression of the latest iOS 15 beta is not very good, then you may face performance-related issues common to early experimental software. The good news is that you can always roll back the software to the latest public version. One thing should be kept in mind downgrading the software on the iPhone is not as easy as upgrading the software. Before starting the process, you need to prepare a few things.
Step 1.

First of all, you must have a computer running the latest version of macOS or iTunes (Windows PC) with an active internet connection.
Step 2.

Use a Lightning cable for connecting iPhone or iPad to computer.
Step 3.

Use the right method to enter recovery mode. These are the different ways to enter into the recovery mode.

For iPad pro:Press and release volume up and down button. Now press and hold the Top button until your device enters into recovery mode.

For iPhone 8:First of all press volume up button and then the volume down button. Now press the slide button until you see the recovery-mode screen.
Step 4.

Now you will see the restore option on your PC or Mac, and choose to restore. This will erase previous data and install the latest non-beta version on your device.
Step 5.

Now choose install when you see the message about updates.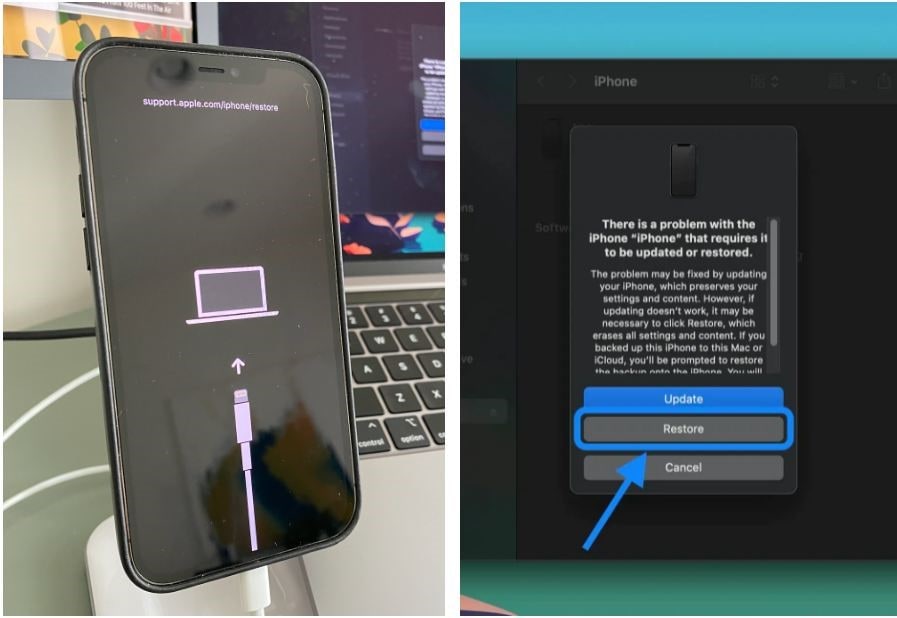 In this way, we can downgrade iOS with Mac or Pc.
Part 3. Worry Data Loss? How to Downgrade iOS 15 to iOS 14 Without Losing Data?
People may prefer iTunes to downgrade iOS system, but it will reset your device, so you will lose your data when you use iTunes to downgrade iOS 15 TO 14. If you want to retain your data, Dr.fone-System Repair will be a better choice, it is a professional software to downgrade iOS 15 to iOS 14 without losing data. By using the standard mode of dr.fone we can easily downgrade our iOS.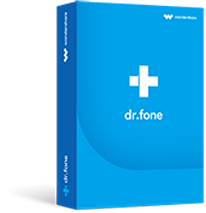 Downgrade iOS 15 to 14 without data loss!
Fix almost all iOS system problems, such as iOS system downgrade, stucking in recovery mode, DFU mode, white Apple logo, black screen of death, etc.
Full iOS compatibility - It does not matter which iOS device you are using or what version of the operating system is running on your device. Simply connect the device to your computer and dr.fone - System Repair (iOS) will recognize your device.
Ease of Use - Fix all iOS sytem issues injust a few clicks. You do not have to be a computer geek in order to use this tool. It comes with an intuitive user interface that simply guides you through the steps that you have to follow.
100% data protection - The reason why people panic when they see errors on their devices is because they do not want to lose their data. With this tool, you will repair the iTunes error 23 without losing any data at all.
4,290,481 people have downloaded it
Step 1.

Download dr.fone on your PC and choose system repair.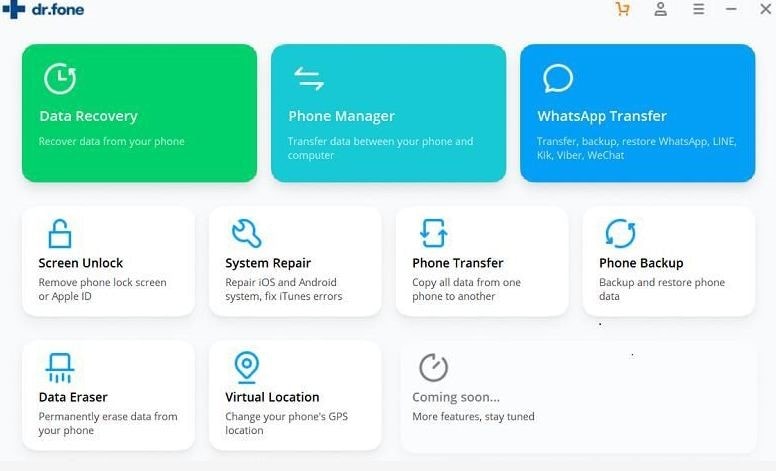 Step 2.

Connect your device to the computer via a lighting cable and choose the standard model from the screen.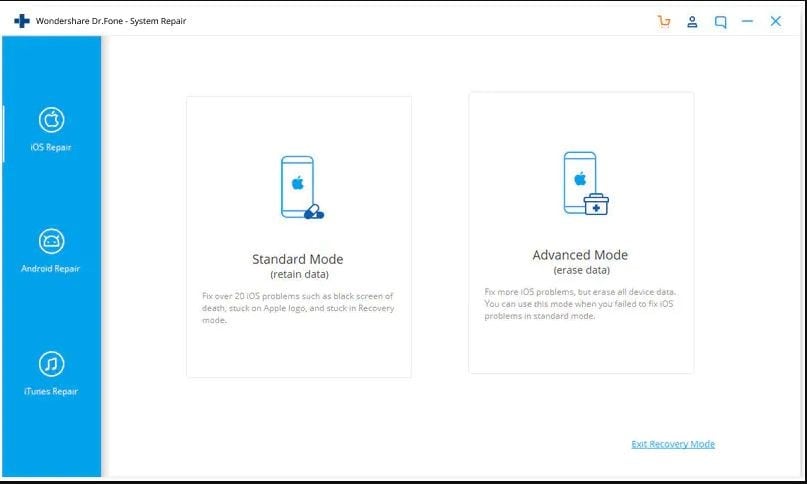 Step 3.

Now the system will detect your device and display a list of different iOS versions. Choose one and continue the process.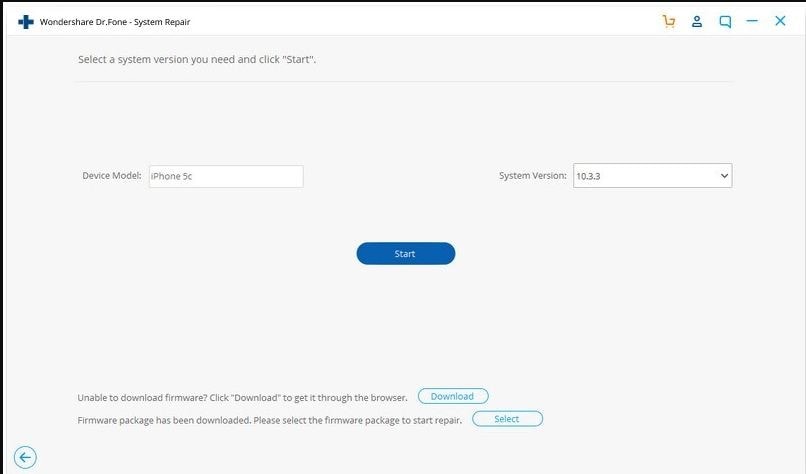 Here please click on Download to download the iOS firmware, which is a necessary process for system repair, wait patiently for the downloading completion.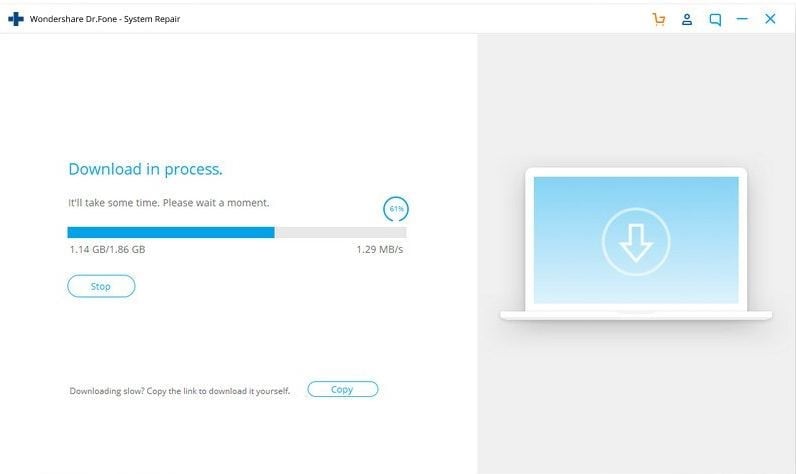 Now dr.fone will verify the downloaded firmware package.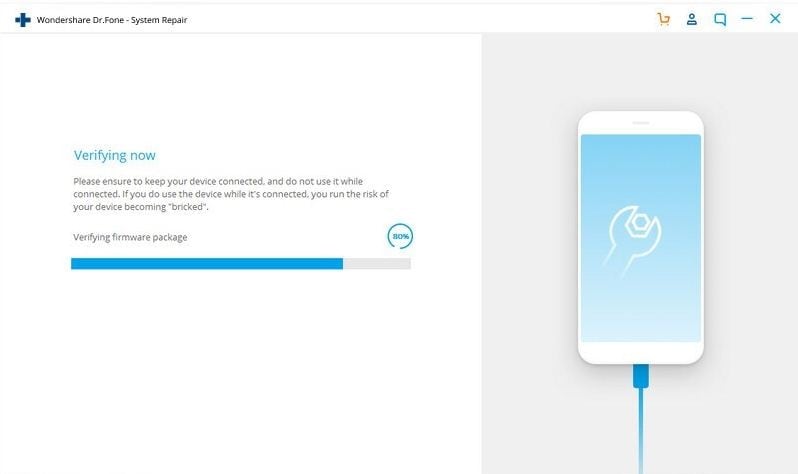 Step 4.

After downloading the firmware, click Fix Now to start the iOS system downgrade process.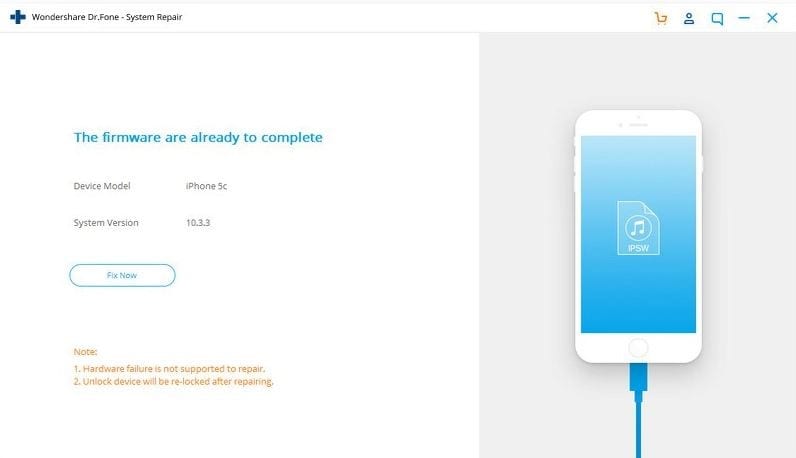 When it is done, you will see the below screen,which represents the downgrading rpocess finish, if not, you can click Try Again to repeate the process one more time.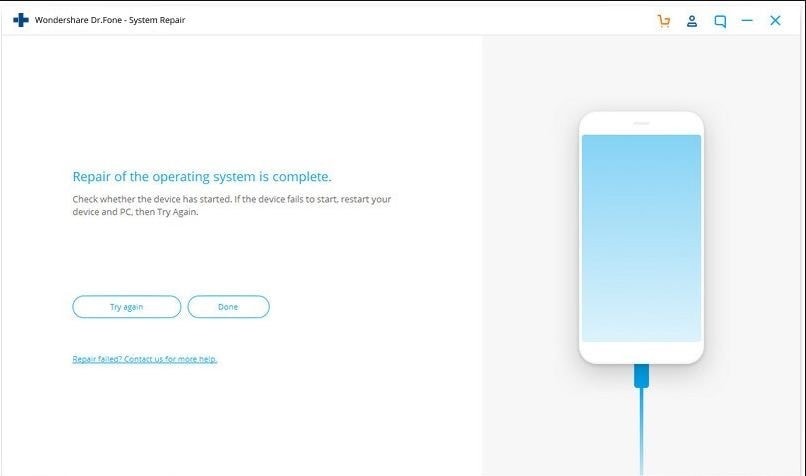 Conclusion
In the end, we can say that there are different ways available about the iOS 15 downgrade but dr.fone is the best option for this purpose. Professionals always use dr.fone for data recovery, iOS downgrade and fixing other iOS and android problems. This is a very reliable tool and we can downgrade iOS 15 very easily without losing data.