Error 56 on iPhone 6 has been a constant pain in the neck for most users, causing them a lot of inconvenience. This error might have originated from the following reasons – a faulty USB lighting cable used for iOS update, a temporary software issue with your iPhone, outdated iTunes firmware on your computer, a computer with outdated firmware not compatible with the latest iTunes, a third party security software, or unstable Wi-Fi network during iOS restore or update. When any of the said situation is there, the possibility of iTunes error 56 runs high. Here we bring some quick and easy solutions for you to solve this error 56 on iPhone 6 –

1. Fix Error 56 without Data Loss
With iSkysoft Toolbox - iOS System Recovery, it becomes easier to get rid of numerous critical problems related to iPhones including the error 56 on iPhone 6. When you perform system recovery with this remarkable toolbox, you don't run the risk of data loss. Apart from that, iSkysoft Toolbox – iOS System Recovery helps you unjailbreak, relock and get your iPhone 6 updated to the latest versions of iOS on its own.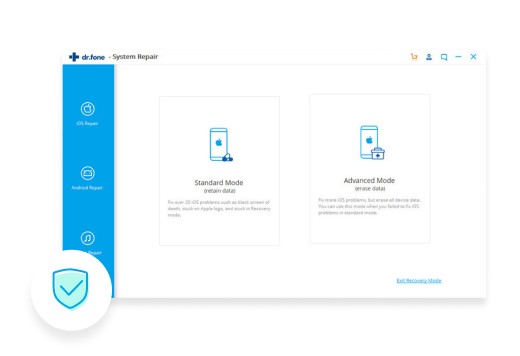 It runs on mac and Windows OS.
Nearly all iOS devices' versions are supported by iSkysoft Toolbox.
It not only can fix iPhone 6 error 56 but other iPhone errors such as stuck in DFU or recovery mode, frozen or Apple logo, unresponsive screen to turn off the device, and unusual color of the screen.
It is a safe way for system recovery without losing vital data.
How to use iSkysoft Toolbox resolving iPhone error 56 along with other problems
Step 1. Connect your iPhone with your PC
Download the latest and OS compatible version of iSkysoft Toolbox – iOS System Recovery software on your computer. Get a genuine lighting USB cable and connect your PC with your iPhone and launch 'iSkysoft Toolbox'. Tap on the 'System Recovery' option from the main menu of the toolbox. When the iPhone and PC connection is established properly tap on 'Start' to begin the exercise.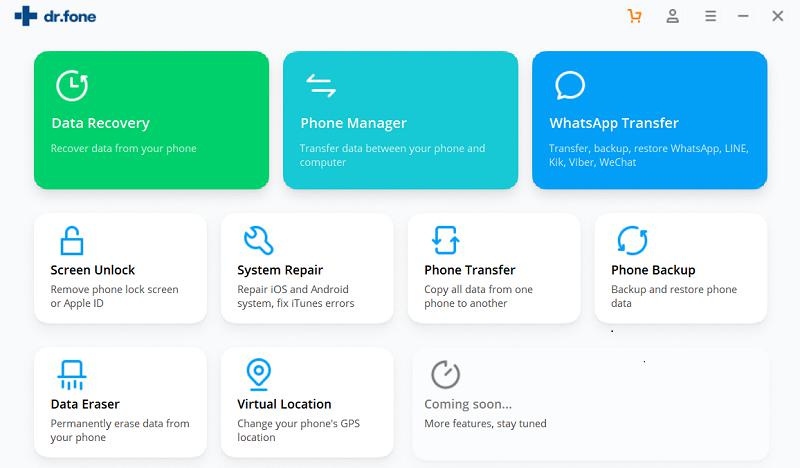 Step 2. Download the appropriate firmware
The iSkysoft Toolbox will suggest the latest and most appropriate firmware for your iPhone, once it detects the device. You need to select the exact information for your iPhone and click 'Download' to initiate the software downloading process.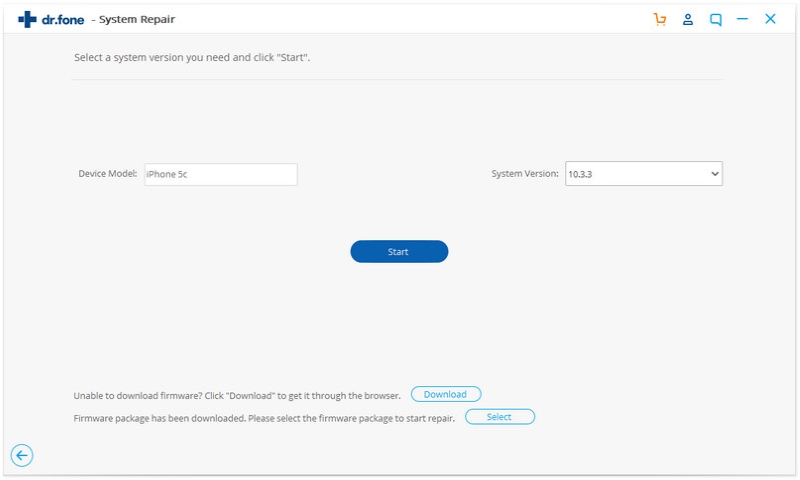 Step 3. Fix iPhone error 56
As soon as the downloading is complete, the software automatically starts fixing and repairing all your iPhone's problems and puts it back to life.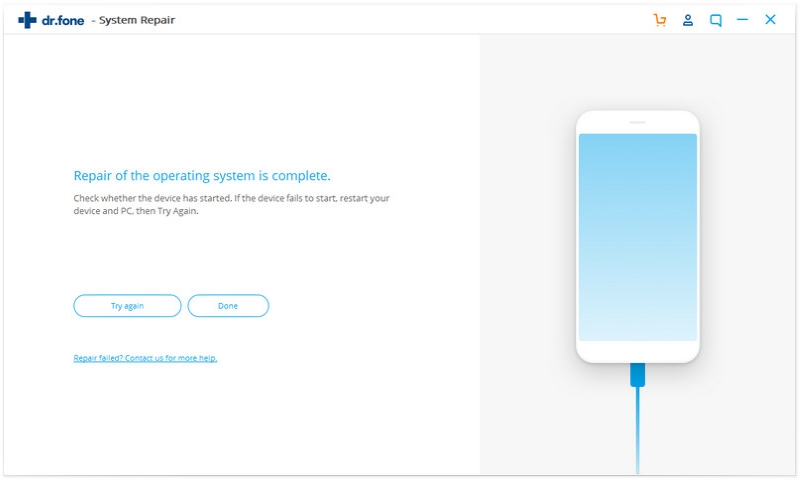 2. Update iTunes
It is obvious that not having the latest version of iTunes hinders the smooth functioning of your iPhone or other iOS devices. Sometimes this may result in iTunes error 56. It is highly recommended to iPhone users that they keep the iTunes software updated to avoid unwanted glitches during software update or restoring through iTunes. Here is how to update iTunes for your iPhone –
To update iTunes on windows:
First of all launch iTunes.
On the iTunes window click on 'Help' and then tap on 'Check for Updates'.
You will get prompts thereafter, go through it step-by-step and install iTunes of the latest version.
Alternatively you can even download the latest version of iTunes directly.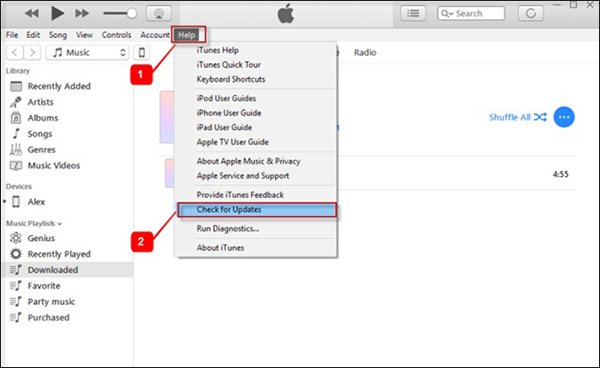 To update iTunes on Mac:
Go to the App Store on your Mac computer and tap on the 'Updates' tab at the top of the screen.
It will show you if there are any macOS or iTunes updates available. All you have to do is click 'Install' and get the software on your Mac computer. We are positive that it will fix the iTunes error 56, once the iTunes is updated on your PC.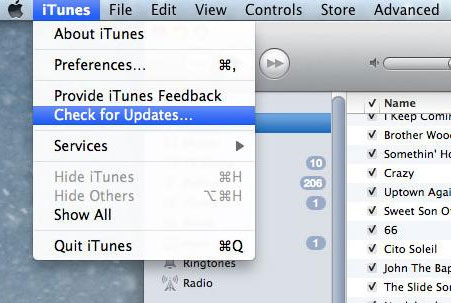 3. Restore iPhone in DFU Mode
Fixing error 56 on iPhone 6 is not a tough task, if you restore your iPhone in DFU mode. Popularly known as Device Firmware Upgrade Mode, it restores your device using iTunes and gets rid of the annoying error 56 kind of problems from your iPhone. Restoring in DFU mode will clean your entire device data, so we recommend you to take a backup of your iPhone prior to DFU restore.
To update iTunes on windows:
Take the lighting USB cable and get your iPhone and computer connected to each other.
Hold the 'Sleep/Wake' and 'Home' buttons for 8 to 10 seconds together Post 10 seconds, let go of the 'Sleep/Wake' button only.
As soon as iTunes detects your iPhone in Recover Mode/DFU Mode leave the 'Home' button as well.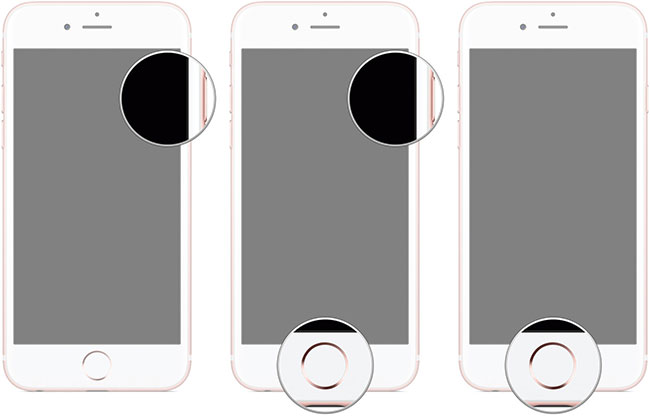 A pop-up window appears on the iTunes screen and your iPhone screen turns black. You have to tap on 'OK' to continue.
At the end, tap on 'Restore iPhone' and keep waiting until the process is complete. Once the system is restored with DFU mode, error 56 on iPhone 6 will become a thing of the past.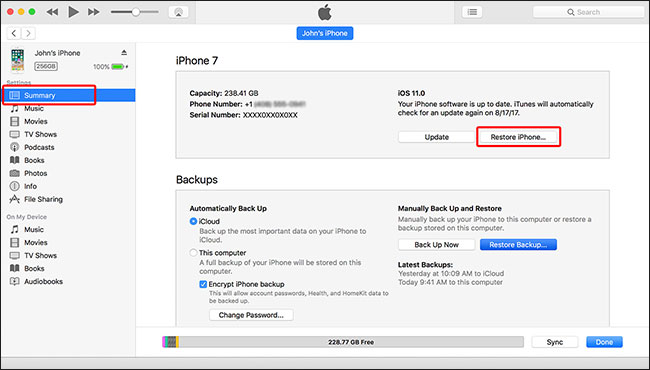 4. Check USB Cable/Port
A faulty lighting USB cable might be preventing a proper connection between your iPhone and PC leading to error 56 on iPhone 6. System upgrade and updates are not tough, but the main problem is setting up the connection between iTunes and your iPhone for uninterrupted download or update to take effect. With the right lighting USB cable, you not only fix iPhone 6 error 56 at large, but other iOS related issues as well by allowing a successful connection between your PC and iPhone.
Go for a genuine Apple USB cable.
Ensure that the USB connects the iPhone and PC properly without any loose ends.
Disconnect the USB from your iPhone and PC and reconnect it.
Get rid of any case on your iPhone or USB cable for proper connectivity.